WWE
NJPW "The New Beginning in Sapporo" results: Vetter's review of Tetsuya Naito vs. Shota Umino, Will Ospreay vs. Taichi, Francesco Akira and TJP vs. Yoshinobu Kanemaru and Douki for the IWGP Jr. Hvt. Tag Team Titles, Kazuchika Okada, Toru Yano, Ryusuke Taguchi, and Yoh vs. Hiromu Takahashi, Shingo Takagi, Sanada, and Bushi – Pro Wrestling Dot Net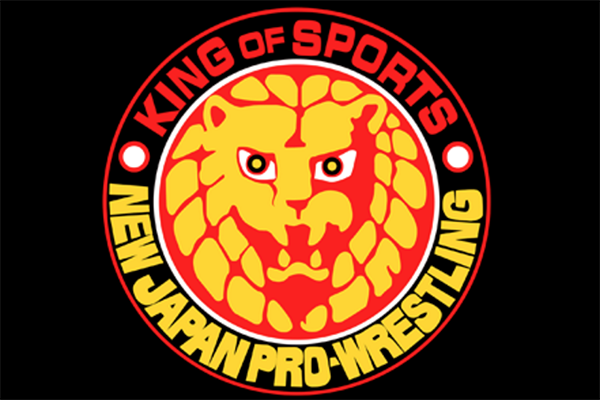 By Chris Vetter, ProWrestling.net Contributor (@chrisvetter73)
New Japan Pro Wrestling "The New Beginning in Sapporo"
February 4, 2023 in Sapporo, Japan at Hokkaido Prefectural Sports Center
Streamed on New Japan World
This is a large fieldhouse with just a few rows of seating in a balcony. I'll put the crowd at 1,500-2,000.
Kevin Kelly and Chris Charlton provided live commentary from ringside. They talked about the death of Lanny Poffo at the start of the show. Also, vocal cheering is now allowed throughout Japan; for much of the pandemic era, fans have only been able to clap or stomp. (The crowd is still required to wear masks.)
1. Great-O-Khan defeated Oskar Leube at 7:24. O-Khan wore the British Rev Pro title to ringside. I've mentioned this before, but Oskar is a tall, pale German who makes me think of a young Gunther. O-Khan applied an Anaconda Vice hold on the mat early on, but Oskar reached the ropes. O-Khan nailed a vertical suplex. Leube fired back with a bodyslam and he was fired up. Leube applied a Boston Crab, and O-Khan really teased he was going to tap out, but he eventually reached the ropes at 7:00. O-Khan immediately applied the Sheepkiller chokehold, and Leube tapped or or passed out. Good Young Lions match.
2. Minoru Suzuki, El Desperado, Ren Narita, and Ryohei Oiwa defeated "House of Torture" EVIL, Yujiro Takahashi, Sho, and Dick Togo at 10:33. The HoT attacked before the bell. Suzuki clocked Sho with a forearm shot that dropped him. Narita was again reluctant to take a tag from Suzuki, and Charlton talked about how Suzuki clearly sees a lot of potential in Narita. The HoT took turns working over Oiwa in the ring, while EVIL beat up Narita on the floor. Suzuki got angry and grabbed a chair from ringside, but the ref cut him off from entering the ring.
Desperado finally made the hot tag at 6:30. Sho hit a spear on Desperado. Desperado fired back with a Spinebuster. Narita tagged in and battled EVIL. Each of the HoT hit moves in a corner on Narita. Togo choked Narita with his wire, but Suzuki made the save. However, Narita hit a Northern Lights suplex on Togo. Narita applied a mid-ring Octopus stretch on Togo, who tapped out. Suzuki and Narita talked after the match, with Minoru saying "if you stick with me, I'll take you to the top." Suzuki then turned and left.
3. "The Mighty Don't Kneel" Zack Sabre Jr., Mikey Nicholls, Shane Haste, and Kosei Fujita defeated Hirooki Goto, Yoshi-Hoshi, Tomohiro Ishii, and Yuto Nakashima at 11:26. Sabre wore his newly-created TV title. NJPW is having fun with TMDK taking Fujita under their wing as their own trainee. Nicholls and Yoshi-Hoshi started. Yuto entered and hit forearm shots on all the TMDK members. Sabre entered and twisted Goto's ankle; he then showed Fujita the proper technique on the ankle lock. I am still not used to Sabre's blond hair; I recently compared it to seeing Cody Rhodes blond for the first time.
Haste and Goto traded kicks and forearm shots at 4:30. Goto hit a bulldog, and they were both down. Ishii and Sabre entered and sped it up with quick reversals. Sabre hit some European Uppercuts; Ishii hit some hard chops. Ishii hit a German suplex, and they were both down at 6:30. Yoshi-Hoshi and Nicholls tagged back in and traded more forearm shots. Goto hit a double clothesline on Haste and NIcholls. Goto hit his neckbreaker over his knee on Haste. Goto and Yoshi-Hoshi set up for Shoto, but Nicholls escaped.
Yuto and Fujita tagged in and traded forearm shots at 9:00, with Fujita hitting a dropkick. Yuto applied a Boston Crab; Sabre entered to break it up. Yuto clocked Fujita with a forearm. Fujita applied a keylock armbar, and Yuto tapped out. Really good match that did a great job continuing the Ishii-Sabre and tag feuds.
4. Tama Tonga, Hikuleo, Hiroshi Tanahashi, and Master Wato (w/Jado) defeated "Bullet Club" El Phantasmo, Kenta, Jay White, and Taiji Ishimori (w/Gedo) at 12:47. Both Phantasmo and White stopped quickly at the commentary table. White vowed that he would win the loser-leave-Japan match against Hikuleo. Hikuleo started; White tagged out before locking up with him. The BC stalled on the floor, not wanting to lock up with any of the babyfaces. The heels finally jumped Tanahashi, and all eight men brawled. The BC took turns working over Tanahashi; Hikuleo tried to make the save but the ref stopped him.
Hikuleo finally tagged in at 7:00, and he dropped White with a hard chop, then a clothesline for a nearfall. Tama entered and hit a clothesline on ELP, and he ripped off his vest. Tama nailed a Stinger Splash in the corner. They traded forearm shots, and Tama caught him with an enziguri to the face. Wato and Ishimori tagged in for the first time at 10:30. Wato nailed his springboard flying forearm for a nearfall. Kenta and Ishimori began working over Wato.
White performed a dragon screw leg whip on Tanahashi. Hikuleo tried to get a chokeslam on White, but instead shoved him over the top rope to the floor. Tama nailed the Tongan Twist. Wato jumped in the ring, got a jackknife cover and pinned Ishimori out of nowhere.
5. "Los Ingobernobles de Japon" Hiromu Takahashi, Bushi, Shingo Takagi, and Sanada defeated Kazuchika Okada, Toru Yano, Ryusuke Taguchi, and Yoh at 11:01. Yoh and Hiromu opened and immediately traded stiff forearm shots. Yoh hit a standing neckbreaker. Sanada entered and tied Yano in the Paradise Lock at 2:30. Shingo hit a shoulder tackle on Yano, and he glared at Okada on the ring apron. LIJ took turns working over Yano.
Okada tagged in at 5:00 and hit a running back elbow on Shingo, then a DDT for a nearfall. Okada hit a neckbreaker over his knee. Taguchi entered and hit the Three Amigos suplexes on Shingo. Taguchi hit his running buttbump, and he switched to an anklelock. Shingo nailed a clothesline for a nearfall at 10:00. Yoh hit a Dragonscrew Legwhip on Hiromu. Bushi nailed a dive through the ropes onto Okada. That allowed Shingo to nail the Last of the Dragon sit-out powerslam on Taguchi for the pin. Good match.
6. "United Empire" Francesco Akira and TJP defeated Yoshinobu Kanemaru and Douki to retain the IWGP Junior Heavyweight Tag Team Titles at 18:24. TJP and Kanemaru started, and TJP hit a corkscrew senton for a nearfall. Douki nailed a dive to the floor on TJP. The heels worked over TJP in their corner. Akira entered and worked over Douki. Akira hit a Doomsday Senton for a nearfall at 6:30. Kanemaru hit a double dropkick.
Akira hit a double dropkick on the heels. TJP is hobbling, selling a knee injury. TJP missed the Mamba Splash at 11:30, and Kanemaru immediately hit a dropkick to the back of the knee, then he applied a Figure Four Leglock on TJP. Akira hit a missile dropkick on Kanemaru, then a German Suplex on Douki. TJP and Akira set up for their front-and-back kicks, but TJP's leg gave out. Douki applied the Douki Chokey triangle choke on Akira at 15:00. Douki hit a Widow's Peak neckbreaker on Akira.
Kanemaru hit a top-rope moonsault on Akira. Douki hit another Widow's Peak neckbreaker for a believable nearfall, but TJP made the save. TJP went for a suplex, but Akira rotated and landed on his feet. Akira hit a top-rope doublestomp on Douki's chest for a nearfall. TJP hit a plancha to the floor on Kaneamrua. In the ring, Akira hit a swinging faceplant on Douki, then a running double knees to the back of Douki's head to score the pin. The last five minutes here were fantastic.
7. Will Ospreay defeated Taichi at 22:47. They immediately traded Mafia Kicks, then spin kicks to each other's thighs. Ospreay hit a plancha to the floor at 2:00, and they brawled on the floor. Back in the ring, Ospreay was in charge, hitting knee strikes to the back as Taichi was seated on the mat. Ospreay hit a backbreaker over his knee for a nearfall at 5:30. Taichi nailed a spin kick to the left shoulder and a clothesline.
Ospreay hit a handspring-back-spin kick, and they were both down at 8:00. Ospreay hit a top-rope flying forearm for a nearfall. Taichi hit a Saito Suplex. Ospreay hit some Kawada Kick to the face, and he allowed Taichi to hit his own Kawada Kicks. Taichi switched to a spin kick to the chest at 12:00, while Ospreay hit some hard chops. Ospreay fell to his knees and Taichi clocked him with a spin kick to the head.
Ospreay set up for Hidden Blade, but Taichi caught him with a forearm shot, and they were both down at 14:00. Ospreay hit a Tiger Powerbomb, then an Oscutter for a nearfall at 16:00. Taichi set Ospreay up for a Styles Clash, but instead just dropped him high on his neck. OUCH. Taichi hit a running clothesline to the back of the neck for a nearfall, then a dropkick, then a back suplex for a nearfall. Ospreay nailed a Poison Rana at 19:00. Taichi got a Gedo Clutch for a nearfall. Ospreay immediately hit a Hidden Blade forearm to the back of the head.
Taichi avoided Stormbreaker. Ospreay hit a back suplex, but Taichi popped up. Ospreay hit a Hidden Blade to the jaw for a believable nearfall, and Kelly popped for the kickout. They traded more forearm shots. Ospreay hit another Hidden Blade, then the Stormbreaker/spinning faceplant off his shoulders to score the pin. A fantastic match, easily the best I've seen from Taichi. Another instant classic from Ospreay.
8. Tetsuya Naito defeated Shota Umino at 32:09. Charlton said Shota is "on a rocket ship to super stardom," and I couldn't agree more. Basic reversals early on with an extensive feeling-out process, and Naito stalled on the floor to regroup. They brawled to the floor and Naito whipped him into a guardrail; Shota barely got back in the ring before being counted out at 9:00. Naito kept him grounded with a leglock around the neck. Shota hit a Northern Lights suplex for a nearfall, and he applied an STF on the mat at 13:30. This isn't boring, but there just isn't a lot to describe as far as action goes.
Shota nailed a Tornado DDT. Naito nailed a Rude Awakening standing neckbreaker, and they were both down at 16:00. Shota went back to the STF, as this match remained mostly on the mat. Shota hit an enziguri, then a spinning neckbreaker at 23:30. Naito hit a side slam for a nearfall, then a spinebuster. He went for Destino, but Umino blocked it and hit a stuffed piledriver, and they were both down at 26:00. Umino placed Naito along his back and hit a piledriver move for another nearfall.
Umino nailed a running neckbreaker for a nearfall at 27:30. Naito hit a brainbuster, and they were both down again. Naito beat on the shoulder as we cross the 30:00 mark. Naito went for Destino but Shota avoided it and hit a DDT for a believable nearfall. Naito nailed the Destino for a believable nearfall at 31:30. Naito then hit a third Destino to score the pin. A really good mat-based match. Umino struggled to get to his feet, but Naito just tossed him through the ropes to the floor.
* Naito got on the mic and told the crowd to come back tomorrow to see Hiromu Takahashi in the main event. He led the crowd in saying his catchphrase.
Final Thoughts: Ospreay-Taichi was fantastic and easily best match of the show. It was hard-hitting. While I never thought Ospreay was losing here, Taichi brought his very best. The main event was good but won't appeal to all fans, as they set a pace early on that indicated they were going at least 20 minutes. I was really happy to see TJP & Akira retain, as I just don't see Douki & Kanemaru as champions.
NJPW is right back in action on Sunday, featuring Ishii vs. Sabre and Yoh vs. Hiromu Takahashi. Because Sabre just won the title, I don't see him losing here, but I wouldn't be surprised if Ishii takes him to a 15-minute draw.

Checkout latest world news below links :
World News || Latest News || U.S. News

Source link