WWE
NJPW "Road to New Beginning" results: Vetter's review of Shingo Takagi, Tetsuya Naito, and Sanada vs. Kazuchika Okada, Shota Umino, and Toru Yano, Will Ospreay and TJP vs. Yoshinobu Kanemaru and Taichi, Hiromu Takahashi and Bushi vs. Yoh and Ryusuke Taguchi, Hiroshi Tanahashi and Hiroyoshi Tenzan vs. Kenta and El Phantasmo – Pro Wrestling Dot Net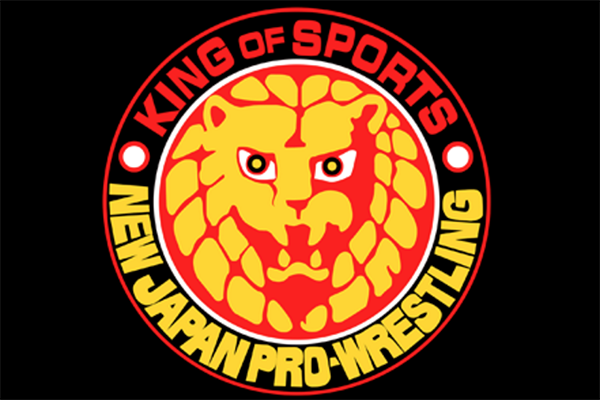 By Chris Vetter, ProWrestling.net Contributor (@chrisvetter73)
New Japan Pro Wrestling "Road to New Beginning"
January 24, 2023 in Tokyo, Japan at Korakuen Hall
Streamed on New Japan World
Kevin Kelly and Chris Charlton provided live commentary from ringside.
1. Great-O-Khan defeated Ryohei Oiwa at 6:47. Charlton and Kelly discussed the cross-promotion matchup of Kazuchika Okada vs. Kaito Kiyomiya, and that Okada hasn't agreed to the match yet. Oiwa applied a Boston Crab, but O-Khan powered out. Oiwa got a sunset flip for a nearfall. O-Khan hit a snap suplex out of nowhere, hooked the leg, and scored the pin.
2. "Bullet Club" Taiji Ishimori and Gedo defeated Master Wato and Jado at 7:31. The Bullet Club attacked at the bell and they brawled on the floor. Ishimori and Wato traded good offense. Jado applied a Crossface on Gedo. While the referee was distracted, Gedo nailed Jado with brass knuckles and shoved them into his pants pocket, then covered Jado for the cheap pin. A blah match, really.
3. "United Empire" Aaron Henare and Francesco Akira defeated Taka Michinoku and Douki at 9:16. Akira and Douki started. Taka and Henare entered at 2:00, and Henare just towers over him. Taka tried shoulder tackles, which of course didn't budge Henare. Henare hit a suplex for a nearfall, and some Sheamus-style blows to the chest as Taka was tied in the ropes at 6:00. Douki tagged in and hit a huracanrana on Akira, then a double stomp to the chest for a nearfall.
Akira hit a snap German Suplex. Douki hit a Northern Lights suplex, and they were both down. Taka tagged in and batted Henare again. Taka hit a running knee to the head for a nearfall. Henare hit a hard punch to the gut and a spin kick, and he was fired up. Henare applied a Full Nelson, dropped to the mat, and Taka tapped out. Fairly basic, but I am amused by Taka.
4. Oskar Leube, Tomohiro Ishii, Yoshi-Hoshi, and Hirooki Goto defeated "The Might Don't Kneel" Zack Sabre Jr., Shane Haste, Mikey Nicholls, and Kosei Fujita at 11:55. The young lions Leube and Fujita started. TMDK began working over Leube on the floor, and they kept him in their corner. Sabre grounded him with an anklelock, and he 'taught' Fujita how to apply it with the same pressure, as the storyline is they are mentoring Fujita.
Yoshi-Hoshi finally made the hot tag at 5:00 and he hit a basement dropkick on Haste's knee. Goto entered and hit a bulldog. Sabre and Ishii finally entered to face each other, but neither could hit a big move. Ishii finally hit a back suplex at 7:00. They took turns kicking each other in the back, then they began trading chops. Sabre applied a cross-armbreaker, and he hit a spin kick that dropped Ishii at 9:00.
Fujita tagged in and hit some forearm shots on Ishii. Ishii was ticked off and hit his own forearm shots. Fujita hit a dropkick and applied a Boston Crab, but Leube made the save. Haste and Nicholls hit a team neckbreaker move on Leube. Goto hit a neckbreaker over his knee. Fujita hit a belly-to-belly suplex on Ishii for a nearfall. Sabre accidentally kicked Fujita! Ishii hit a German Suplex on Fujita for a believable nearfall. Ishii then applied a Boston Crab on Fujita, and Fujita tapped out. Fun match, easily the best so far.
5. "Bullet Club" Kenta and El Phantasmo defeated Hiroshi Tanahashi and Hiroyoshi Tenzan at 13:21. Rivals Kenta and Tanahashi started, but Kenta tagged out before they locked up. However, he jumped Tanahashi from behind so the Bullet Club got an early advantage. Tenzan hit his Mongolian Chops on Phantasmo. ELP tied up Tenzan on the mat and pulled on his mullet. ELP did his goofy cartwheels, only to eventually rake Tenzan's back. Tanahasi finally made the hot tag at 7:30, and he traded offense with Kenta.
Tanahashi hit a dragon screw leg whip. They traded forearm shots. ELP tagged in; he and Tanahashi twisted each other's nipples. Tenzan tagged in at 11:00 and he clotheslined Phantasmo for a nearfall, and he hit more Mongolian Chops. He tied up ELP in a submission hold on the mat, but Phantasmo reached the ropes. Phantasmo caught Tenzan with a superkick out of nowhere for the pin.
6. "Los Ingobernobles de Japon" Hiromu Takahashi and Bushi defeated Yoh and Ryusuke Taguchi at 10:15. Hiromu and Yoh started by trading hard overhand chops. Taguchi entered and hit some buttbumps on Hiromu. Taguchi got crotched on the ropes. Bushi grabbed Taguchi's legs and pulled him into the corner, crotching him more against the ring post. LIJ began working over Taguchi. Taguchi hit a buttbump and finally tagged in Yoh at 6:00. Yoh hit a flying clothesline on Hiromu and was fired up.
Yoh hit a swinging neckbreaker and a Northern Lights suplex on Hiromu for a nearfall. Yoh hit a nice dropkick; Hiromu immediately hit a Falcon Arrow, and they were both down at 7:30. Taguchi hit a buttbump on Bushi, then the Three Amigos rolling suplexes for a nearfall. He applied an anklelock on the mat. Bushi hit a Lungblower to the chest, then a second-rope Lungblower to the chest to pin Taguchi. Ok match. Yoh and Hiromu continued to argue after the match.
7. "United Empire" TJP and Will Ospreay defeated Yoshinobu Kanemaru and Taichi at 13:08. Flight delays caused TJP to miss the show two days ago. Ospreay and Taichi started by trading Mafia Kicks, then spin kicks to each other's thighs. Taichi hit a back suplex. Kanemaru hit a running kick to the side of Ospreay's head, then a DDT onto the thin mat on the floor at 2:00. The heels kept Ospreay in their corner and worked him over. Kanemaru hit an enzuigiri and a DDT. Taichi applied a half-crab, but Ospreay reached the ropes at 4:30.
Ospreay finally hit a handspring-back-enzuiguiri on Taichi, and they were both down. He tagged in TJP at 7:00, who immediately hit a twisting springboard clothesline on Kanemaru. TJP hit a Facewash in the corner and a back suplex. However, he missed the Mamba Splash. Kanemaru hit a basement dropkick on TJP's knee, and he began targeting the knee. Kanemaru applied a Figure Four, with TJP reaching the ropes at 10:00.
Kanemaru hit a moonsault for a nearfall. Ospreay tagged back in, but he's selling a neck injury. He hit a Falcon Arrow on Kanemaru for a nearfall. Kanemaru avoided the Hidden Blade. TJP hit the Final Cut swinging neckbreaker. Kanemaru hit a tornado DDT on Ospreay at 12:30. Kanemaru went for a move off the ropes, but Ospreay caught him with a spin kick. Ospreay immediately hit the Hidden Blade running forearm to the back of the neck to pin Kanemaru. A really good match, as Kanemaru stepped up and kept pace with his younger, quicker opponents here. Taichi and Ospreay got in each other's faces, argued, and had to be pulled apart.
8. Shota Umino, Kazuchika Okada, and Toru Yano defeated "Los Ingobernobles de Japon" Shingo Takagi, Tetsuya Naito, and Sanada at 14:39. Kelly and Charlton talked more about the Okada-Kaito brewing cross-promotional feud. Shingo and Okada started with intense standing switches. Naito entered at 2:30 to face Shota, but Naito tagged out to Sanada before locking up. Shota hit a huracanrana and a flying forearm on Sanada; he lunged at Naito on the ring apron, but Naito hopped to the floor. Yano entered and tried to apply the Paradise Lock, but he couldn't figure it out. Sanada, of course, quickly tied him in the Paradise Lock, and he swatted him in the butt with the ring's corner pad to free him.
LIJ began working over Yano in their corner, with Shingo hitting a snap suplex and a sento for a nearfall at 5:00. Naito hit a sliding dropkick to Yano's face in the corner. Yano yanked Naito the mat by his hair, and he tagged in Okada, who cleared the ring. Okada hit a running back elbow on Naito, then a DDT for a nearfall at 8:00. He applied a Money Clip sleeperhold on Naito, but Shingo made the save. Naito hit a swinging neckbreaker on Okada, and the crowd was hot.
Shingo hit a suplex for a nearfall, and some Moxley-style elbows to the side of Okada's head. Okada went back to the Money Clip. Okada hit a neckbreaker over his knee on Shingo, and they were both down. Umino made the hot tag at 10:30 and he hit some forearm shots on Shingo, then a fisherman's suplex for a nearfall. Shingo fired back with a DDT. Sanada entered and hit a dropkick and a plancha on Shota at 12:30.
Back in the ring, Shota hit an Exploder Suplex on Sanada for a nearfall. Sanada applied the Skull End dragon sleeper on Shota. However, Sanada missed a moonsault, and Shingo immediately hit a spinning neckbreaker then a sideslam for a nearfall. Naito hit an enziguri on Shota, but he couldn't hit a Destino, and Shota immediately hit the Death Rider double arm DDT! Shota hit a Death Rider on Sanada for the pin while glaring at Naito. They brawled briefly after the match, and Shota hit a Death Rider on Naito!
* Shota got on the mic and told Naito he will be applying more and more pain to him. A Young Lion and Shingo had to help Naito from the ring, as Naito was really selling the Death Rider. Shota told Naito he "just got laid out by someone you didn't even have on your radar." He said he would make a paradigm shift happen in New Japan in 2023, so don't lose sight of him.
Final Thoughts: A really, really good main event. On paper, Yano was there to eat the pin. But, they are spinning a storyline of Sanada being on a losing streak and having some self-doubt. The fact that Shota got a pin over Sanada, to me, is a big deal. I've been calling for a year for Shota to come to New Japan and go directly into the main event mix, and he now has.
New Japan keeps moving the best storylines forward, making you look forward to Shingo-Okada, Ishii-Ospreay, Yoh-Hiromu, etc. New Japan is right back in action on Wednesday.

Checkout latest world news below links :
World News || Latest News || U.S. News

Source link