WWE
NJPW "Road to New Beginning" results: Vetter's review of Shingo Takagi, Hiromu Takahashi, and Bushi vs. Kazuchika Okada, Ryusuke Taguchi, and Yoh, Shota Umino and Tomoaki Honma vs. Tetsuya Naito vs. Sanada, Will Ospreay and Francesco Akira vs. Taichi and Douki, TJP and Great O Khan vs. Taka Michinoku and Yoshinobu Kanemaru – Pro Wrestling Dot Net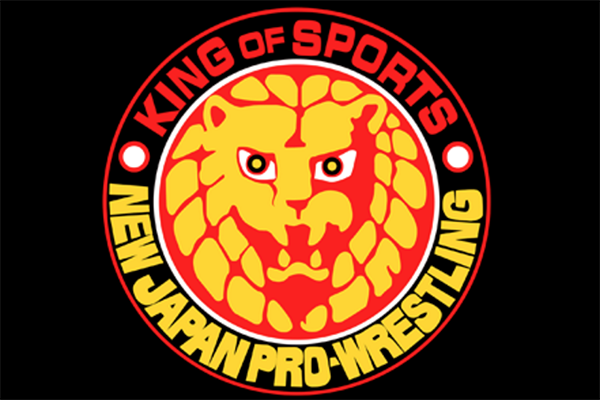 By Chris Vetter, ProWrestling.net Contributor (@chrisvetter73)
New Japan Pro Wrestling "Road to New Beginning"
January 25, 2023 in Tokyo, Japan at Korakuen Hall
Streamed on New Japan World
Kevin Kelly and Chris Charlton provided live English commentary from ringside.
1. Aaron Henare defeated Oskar Leube at 8:43. Henare hit some spin kicks to the thighs of the big man. Henare hit some punches to the gut, then some Sheamus-style blows to the chest while Leube was tied in the ropes. Henare applied a Boston Crab, but Leube reached the ropes at 5:00. Oskar hit a bodyslam and applied a Boston Crab. Henare hit the Berzerker Bomb/Blue Thunder Bomb, then a straight punch that knocked out Leube, to score the pin.
2. Hiroshi Tanahashi and Toru Yano defeated "Bullet Club" Kenta and Gedo at 10:40. Rivals Tanahashi and Kenta started, with Hiroshi hitting a twisting second-rope crossbody block, sending Kenta to the floor to regroup. Yano tagged in, but Kenta beat Yano up on the floor. The Bullet Club took turns working over Yano in the ring. Tanahashi tagged back in at 5:30 and hit a basement dropkick on Kenta's knee, then a dragon screw leg whip, then his second-rope summersault senton for a nearfall.
Kenta hit a standing neckbreaker, then a second-rope clothesline for a nearfall at 7:30, then two spinning back fists. Tanahashi fired back with the Twist-and-Shout neckbreaker. Gedo and Yano tagged in. Gedo repeatedly kicked the corner pad that was in Yano's arms. Yano got a schoolboy rollup for a nearfall. Gedo grabbed brass knuckles from the corner, but the ref confiscated them. Yano hit a low blow uppercut on Gedo, rolled him up, and scored the cheap pin. As you'd expect, this was only good when Tanahashi and Kenta were fighting each other.
3. "Bullet Club" El Phantasmo and Taiji Ishimori defeated Master Wato and Togi Makabe at 9:41. Rivals Wato and Ishimori opened. The Bullet Club began working over Togi Makabe, with ELP raking the back and choking Togi with his shirt. Togi hit a powerslam on Ishimori at 5:00 and made the hot tag to Wato. Wato hit a leg lariat on Kenta, then a huracanrana on ELP. On the floor, Wato hit a backbreaker over his knee on Ishimori, and the crowd came alive.
In the ring, Wato hit a springboard forearm for a nearfall. Meanwhile, Phantasmo stopped at the commentary table and chatted with Kelly and Charlton for a few seconds. He's funny. Makabe and ELP tagged back in, with Makabe hitting a Northern Lights suplex for a nearfall at 7:30. Phantasmo hit a clothesline for a nearfall, then a Lionsault for a nearfall. He set up for a superkick, but Togi blocked it and hit a clothesline. Ishimori and Wato traded more forearm shots. Wato hit a plancha to the floor. Togi went to the top rope, but Phantasmo rolled to the other side of the ring. Togi tried to pick up Phantasmo, but ELP caught him with a superkick out of nowhere for the pin.
4. "The Mighty Don't Kneel" Zack Sabre Jr., Shane Haste, Mikey Nicholls, and Kosei Fujita defeated Yuto Nakashima, Yoshi-Hoshi, Hirooki Goto, and Tomohiro Ishii at 14:06. The young lions squared off to start the match. TMDK began working over Yoshi-Hoshi in the corner, and just like a day ago, Sabre 'taught' their young boy Fujita how to properly apply an armbar. Nicholls dropped Yoshi-Hoshi with a deafening chop at 5:00. Yoshi-Hoshi hit a clothesline and made the hot tag to Ishii.
Ishi and Sabre traded quick standing switches, and Ishii hit a vertical suplex. Ishii unloaded some hard chops on Sabre; Zack fired back with some European Uppercuts. Ishii hit a release German Suplex, and they were both down. Those two just click in the ring. Goto and Haste both tagged in at 8:30, and Haste unloaded blows in the corner. Goto hit a bulldog for a nearfall, then a neckbreaker over his knee. Goto hit a clothesline, and they were both down.
The young lions got back in, so we're back to how we started. Fujita hit a chop so hard that Charlton said, "that's the sound of someone's soul leaving their body." Yuto applied a Boston Crab, but Fujita reached the ropes. Fujita hit a dropkick, and they were both down. Sabre and Ishii locked up again, with Sabre stomping on Ishii's elbow. Fujita applied an armbar behind Yuto's back and Yuto tapped out. Kelly and Charlton talked about how Sabre had just shown him the proper way to do it. Really good match. Everyone kept brawling after the match.
5. "The United Empire" Great-O-Khan and TJP defeated Yoshinobu Kanemaru and Taka Michinoku at 10:55. TJP and Kanemaru started, but Kanemaru immediately went after TJP's injure knee, beat up a day ago. TJP hit some European Uppercuts on Taka; Taka responded with an eye poke. O-Khan entered and choked Taka with his braid at 3:00. TJP tied Taka in the Muta Lock. TJP accidentally hit O-Khan, sending him off the apron, to the floor and into a guardrail.
TJP hit a springboard twisting forearm on Kanemaru at 7:00, then a Helluva Kick. Kanemaru hit another basement dropkick to the knee, and he slapped on the Figure Four Leglock in the middle of the ring, but O-Khan made the save. GOK tagged in and hit some Mongolian Chops on Kanemaru. Taka tagged in and stomped on O-Khan, then he applied an STF. He tried to bodyslam O-Khan but couldn't get him up. O-Khan hit a Mafia Kick on Taka for a nearfall. O-Khan applied the Sheepkiller chokehold while bending Taka over his knee, and Taka quickly tapped out. Ok match.
6. "The United Empire" Will Ospreay and Francesco Akira defeated Taichi and Douki at 10:57. The UE attacked before the bell. Akira hit a nice moonsault to the floor on Douki. In the ring, Ospreay hit several stiff kicks to Taichi's back. The UE kept Taichi in their corner and worked him over. Taichi finally hit a spin kick to Ospreay's ear in the corner, and he tagged in Douki at 6:30. Douki hit a running clothesline on Akira in the corner and a second-rope flying back elbow.
Akira hit a Doomsday senton on Douki. Douki hit a top-rope cannonball to the floor on both opponents, and everyone was down at 9:00. In the ring, Douki hit a top-rope doublestomp to Ospreay's chest for a nearfall, then a DDT out of the ropes for another nearfall. Douki hit an impressive mid-ring huracanrana on Ospreay. Akira entered and hit a dropkick into the corner. Ospreay nailed the Hidden Blade running forearm to Douki's jaw for the pin. Good match.
7. "Los Ingobernobles de Japon" Tetsuya Naito and Sanada defeated Shota Umino and Tomoaki Honma at 14:36. LIJ attacked before the bell and they all brawled on the floor. In the ring, Umino and Honma dominated early. Naito and Umino brawled back to the floor, with Naito whipping Umino into the guardrails. In the ring, Sanada was tying up Honma on the mat. LIJ began working Honma over, but Honma hit a double DDT. Umino made the hot tag at 6:30 and beat up Sanada, then he taunted Naito by doing the 'tranquilo pose' on the mat.
Umino hit a nice fisherman's suplex on Sanada for a nearfall. Sanada missed a standing moonsault, but he hit a basement dropkick. Naito tagged in at 8:30 and he hit a dropkick to Umino's back. Naito applied a leglock around Umino's head in the middle of the ring. Honma got back in and he suplexed Naito for a nearfall at 12:00. Umino nailed a diving forearm on Naito, and Honma hit a Kokeshi falling headbutt on Naito for a nearfall.
Honma hit a leaping headbutt on Naito (I hate to see that), then a clothesline for a nearfall. Naito hit an enziguri, then got a jackknife cover to pin Honma. Umino ran in, but Naito caught him and nailed the Destino; Sanada acted as ref and 'counted to three' on Umino. Naito put one foot on Umino's chest as he raised his hand in victory.
8. Kazuchika Okada, Ryusuke Taguchi, and Yoh defeated "Los Ingobernobles de Japon" Shingo Takagi, Hiromu Takahashi, and Bushi at 13:59. Rivals Yoh and Hiromu started, and they immediately brawled to the floor. In the ring, Yoh hit a basement dropkick. Shingo clotheslined Taguchi in the corner. Bushi entered and hit a standing neckbreaker on Taguchi for a nearfall at 3:00, and LIJ took turns working Taguchi over. Okada hopped in the ring, but Shingo tossed him to the floor.
Taguchi hit his buttbump on Shingo, and they were both down. Okada entered legally for the first time at 5:30, and he dropped Shingo with a spinning elbow. Okada hit a DDT for a nearfall. Shingo nailed a twisting neckbreaker, and they were both down. They began trading stiff forearm shots, and the crowd was getting into it. Okada nailed a dropkick, and they were both down at 9:00. Yoh and Hiromu got back in, with Yoh hitting a flying forearm, and he was fired up. They switched to exchanging overhand chops.
Yoh hit a huracanrana, then a plancha to the floor at 10:30. Yoh hit a Falcon Arrow in the ring for a nearfall. Hiromu fired back with a sit-out powerbomb, and they were both down. Bushi entered, and he hit a missile dropkick on Yoh. Bushi hit a Lungblower on Yoh for a nearfall. Bushi went for his second-rope Lungblower, but Yoh hit a dropkick. Yoh hit a Poison Rana on Hiromu. Yoh hit a neckbreaker over his knee on Bushi. Yoh then nailed a double-arm DDT to pin Bushi. A really good main event.
* Yoh got on the mic and said they are going to have a lot more fun together. He said he was going to take Hiromu apart and take that belt, and there will be an explosion in Sopporo.
Final Thoughts: A decent show. Nothing must-see, but like I noted a day ago, New Japan is building toward some great matches, particularly Naito-Umino, Ishii-Sabre, and Okada-Shingo. I agree with Charlton and Kelly — the Sabre teaching segments with Fujita is really entertaining, humorous stuff.

Checkout latest world news below links :
World News || Latest News || U.S. News

Source link