WWE
6/20 WWE Raw results: Powell's live review of Becky Lynch vs. Asuka vs. Alexa Bliss vs. Liv Morgan vs. Carmella in a five-way for a shot at the Raw Women's Championship at Money in the Bank, Elias returns for a musical performance, Riddle vs. Omos in a MITB ladder match qualifier – Pro Wrestling Dot Net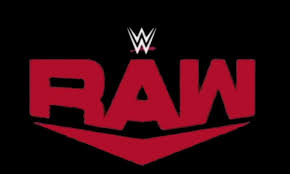 By Jason Powell, ProWrestling.net Editor (@prowrestlingnet)
WWE Raw (Episode 1,517)
Live from Lincoln, Nebraska at Pinnacle Bank Arena
Aired June 20, 2022 on USA Network
[Hour One] Raw opened with a memorial graphic for the late Tim White, who worked as a referee and road agent for the company… Raw Women's Champion made her entrance.
The broadcast team of Jimmy Smith, Corey Graves, and Byron Saxton appeared on camera and recapped Brock Lesnar's return on Smackdown after Roman Reigns beat Riddle to retain the Undisputed WWE Universal Championship.
Graves said that despite the stipulation that Riddle can't challenge Reigns again while he's champion, Riddle still has a chance via Money in the Bank. Graves announced Riddle vs. Omos in a MITB qualifier for Raw.
Belair welcomed viewers to Raw. She announced that Rhea Ripley will not be medically cleared in time for their scheduled title match at Money in the Bank. Belair said she would be ready and waiting once Ripley returns. Belair questioned who she will defend her title against at MITB.
Belair announced Alexa Bliss, Liv Morgan, Carmella, Asuka, and Becky Lynch will meet in a five-way match to determine who will challenge her for the title at the MITB event.
Becky Lynch made her entrance. Lynch said she's the only real contender. Lynch entered the ring and complained that she still hasn't received a singles rematch for the championship.
Asuka came out and mocked Lynch by acting like she was crying. Asuka joined the duo in the ring.
Liv Morgan came out and told Lynch she shouldn't just worry about Asuka tonight because she is also ready for a fight. Morgan said she's already earned her spot in MITB, which she said Lynch has been unable to do. Morgan said she would gladly trade in her MITB spot for a chance to challenge Belair at MITB.
Carmella made her entrance and mocked Morgan for being the only person out there who was not a former champion. Carmella asked the crowd if they should kick the "lovable loser" out of the match and make it a four-way. The crowd booed. Morgan said that if Carmella continued to talk that way to her, she would make sure she got another couple of weeks off. Carmella accused Morgan of riding the coattails of Alexa Bliss.
Alexa Bliss made her entrance with a Lilly doll in her hand. Bliss said Carmella's line was rich coming from someone who has never been successful on her own. She told Carmella to stop messing with Morgan or she would take her out. Belair said it was time for some action… [C]
Powell's POV: Sasha Banks and Naomi should just show up for this five-way match and act like nothing happened. It's a shame that Ripley is sidelined. The company has had some bad luck with the Raw women's division lately. Obviously, this means the scheduled Lynch vs. Asuka MITB qualifier has been bumped.
A video package hyped John Cena's return for next week's 20 Years of Cena Celebration…
1. Becky Lynch vs. Asuka vs. Alexa Bliss vs. Liv Morgan vs. Carmella in a five-way for a shot at the Raw Women's Championship at Money in the Bank. Belair watched the match from ringside. Morgan put Carmella down and then went to the ropes. Carmella recovered and shoved Morgan off the ropes and onto a couple of the other entrants at ringside. [C]
Asuka caught Lynch in an inside cradle for a two count. Lynch came right back with a Manhandle Slam, but Bliss broke up the pin with Twisted Bliss. Bliss went for the pin, but the other entrants returned to break it up. A "this is awesome" chant broke out.
A short time later, Lynch put Morgan down with a Manhandle Slam and had her pinned, but Asuka pulled Lynch to ringside. Bliss went for Twisted Bliss on Morgan, who put her knees up. Carmella superkicked Morgan and pinned her…
Carmella defeated Liv Morgan, Becky Lynch, Asuka, and Alexa Bliss in a five-way in 12:30 to earn a shot at the Raw Women's Championship.
Backstage, Lynch freaked out while asking Adam Pearce how many times this was going to happen… [C]
Powell's POV: This won't be the most popular outcome, but Belair vs. Carmella is fine for a short notice match on a show that will be carried by the Money in the Bank matches.
Backstage, Lynch continued to vent to Pearce about not being in the MITB ladder match. Pearce said she had to earn that. He suggested they go ahead with the originally scheduled Lynch vs. Asuka MITB qualifier. Lynch agreed. Pearce said the match would take place tonight. Lynch wasn't pleased by that part of his decision…
Vince McMahon made his entrance. Once in the ring, he noted the Raw episode count and said it's still the longest running television show in history. He thanked the fans for that. He said Raw has been on the air for nearly thirty years. He said it was dominated for twenty of those years by the greatest WWE Superstar of all-time. He said that man would make his return next week. He said he was speaking in reference to Mr. Hustle, Loyalty, and Respect – John Cena…
Powell's POV: At the rate he's going, Vince McMahon may pop up on Tuesday's NXT 2.0. Not really. Well, probably not. Maybe? Okay, no. But for those keeping score, yes, the fans cheered McMahon during his unadvertised appearance.
Highlights aired of Roman Reigns beating Riddle to retain the Undisputed WWE Universal Championship on Friday, followed by Brock Lesnar's surprise return… [C]
Riddle made his entrance and delivered a promo. He admitted defeat to Reigns and said he let down his best bro Randy Orton. Riddle said he might be down, but he's not out. He recalled saying Roman Reigns would have to kill him to stop him.
Riddle said he may not be able to challenge Reigns for his title, but he can win Money in the Bank. Riddle said it's a long shot, but if he wins MITB, then he could cash in on Reigns and end his reign of terror and get the vengeance that he and Orton desire. Riddle brought up Seth Rollins attacking "my boy" Cody Rhodes with a sledge hammer and said that made him want to hit Rollins in the back with a ladder.
Omos and MVP made their entrance. MVP asked if Riddle's been hanging out with Snoop Dog and Wiz Khalifa, because they are the only people he knows who have the kind of top shelf stash that would leave Riddle so divorced from reality. MVP said Riddle won't make it to MITB, let alone win it.
MVP said Riddle will get hight when Omos picks him up off his feet and slams him back to reality. Riddle said he would get high when his hand goes high in the air after he beats Omos with the three most destructive letters in sports entertainment – RK-Bro…
Powell's POV: Snoop and Khalifa's shit is apparently so good that Riddle still thinks Bro is a letter.

Checkout latest world news below links :
World News || Latest News || U.S. News

Source link