Sports
The top 25 late-round NHL draft steals of the past 25 years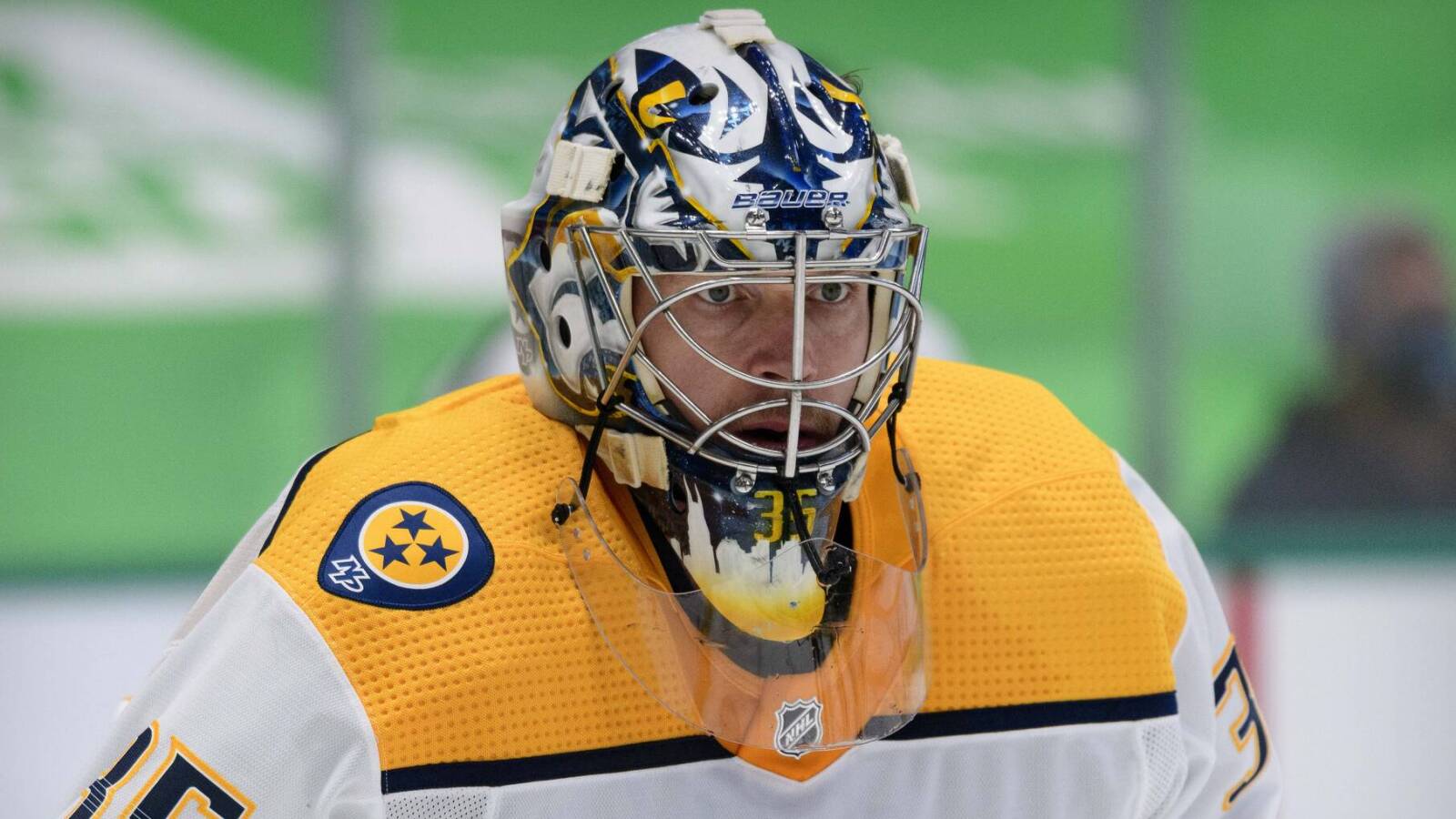 What does it mean to "steal" a player in the NHL Draft?
The term is subjective, no doubt. We could argue any player who greatly outperforms his draft-day expectations is a steal. David Pastrnak was the 25th pick of the first round in 2014, for instance, and only one player from that class has more career goals. Nikita Kucherov at 58th overall in 2011 qualifies as legitimate larceny.
But those players still carried noteworthy pedigree and scouting buzz in their draft years. When I think of true steals, I think of players who were almost off the radar or even borderline unknowns when selected. That's why, in crafting a list of the 25 biggest late-round draft steals of the past 25 years, I'm using the beginning of Round 5 as my demarcation point. Round 1 and 2 are the early rounds and Round 3 and 4 are the middle rounds, so we'll define "late-round picks" as those occurring in Round 5 or later.
With that, here are my choices for the best steals of the past quarter century.
1. Pavel Datsyuk, 1998
Detroit Red Wings, 171st overall
'The Magic Man' was a classic example of the overlooked prospect who caught a scout's eye when the scout was on hand to watch someone else. Hakan Andersson was supposed to be watching Dmitri Kalinin but couldn't take his eyes off Datsyuk, who simply owned the puck in all situations. His wizardry delivered jaw-dropping goals but he also had one of the best defensive sticks of all-time, helping him win Three Selke Trophies. He's finally retiring from pro hockey this summer and will be a first-ballot Hall of Famer once eligible.
2. Henrik Lundqvist, 2000
New York Rangers, 205th overall
One of the best goalies of the century couldn't even crack the top 200 in his draft year. 'The King' found his way to the Ranger net by 2005-06 and embarked on an incredible run of consistency, including a 2011-12 Vezina Trophy, a 2006 Olympic gold medal, one of the best Game-7 track records ever and 459 wins, the sixth-most all-time. He was arguably the sport's greatest fashion icon off the ice, and he made it fashionable to play deep in his crease on the ice.
3. Henrik Zetterberg, 1999
Detroit Red Wings, 210th overall
Yep, the Red Wings got their two best forwards of a generation in back to back years with late-round picks, helping Andersson cement his legacy as a gem-mining scout. Zetterberg wasn't as flashy as Datsyuk but brought a similarly brainy approach as one of the game's elite two-way forwards. Zetterberg racked up 960 points and took home the 2007-08 Conn Smythe Trophy after leading Detroit to a Stanley Cup victory.
4. Joe Pavelski, 2003
San Jose Sharks, 205th overall
Especially in 2003, Pavelski didn't pop. He was relatively undersized in an era where size was everything. He was drafted out of the USHL, which didn't have nearly the cachet it does today. Coming from the college route, he didn't reach the NHL until he was 22. And all he's done is seemingly get better and better, emerging as one of the best leaders and puck deflectors in the sport, slowly building a career that might get him some Hall of Fame momentum some day. His 421 goals rank ninth all-time among American players.
5. Pekka Rinne, 2004
Nashville Predators, 258th overall
Teams don't even pick 258 times in the draft anymore. Rinne was an eighth-round selection, a towering athlete who slowly began turning heads thanks to a peerless glove hand, which he honed playing pesapallo, a Finnish equivalent to baseball, growing up. He's easily the most accomplished goaltender in Predators history, owning all the major franchise records and taking home the 2017-18 Vezina Trophy.
6. Ryan Miller, 1999
Buffalo Sabres, 138th overall
The wiry, cerebral Miller established himself as a steal quicker than most goalies, becoming one of the best college puck-stoppers ever and taking home the Hobey Baker Award in 2001. He was the backbone during one of the most successful runs in Buffalo Sabres history – and the last successful run in their history. He won the 2009-10 Vezina Trophy and his 391 victories place him 14th all-time.
7. Jamie Benn, 2007
Dallas Stars, 129th overall
Maybe teams slept on Benn because he was a multi-sport athlete who spent a lot of his childhood focused on baseball. That helped him fall into Dallas' lap so late. He became one of the best true power forwards of his era, a thick, mean customer with a deft scoring touch. He's arguably the most forgotten scoring champion this century, leading the NHL with 87 points in the 2014-15 season.
8. Mark Stone, 2010
Ottawa Senators, 178th overall
The knock on Stone: he couldn't skate. Not by NHL standards, at least. That masked the fact he had perhaps the best hockey brain in his draft class. Once he worked on his skating to elevate it to an acceptable level, his other skills shone. He's one of the best two or three defensive forwards of his generation, a master of intercepting pucks, and also functions as a front-line scorer. What will his resume look like by the time his career ends? It might depend on how – and if – he recovers from a debilitating back injury that required surgery this offseason.
9. Andrei Markov, 1998
Montreal Canadiens, 162nd overall
The Habs are the sport's most legendary franchise, so anyone who places high on their leaderboards deserves recognition for a stellar career. Among defensemen, only Larry Robinson has played more games in a Bleu, Blanc et Rouge uniform than Markov, and only Robinson and Guy Lapointe have more points on 'D.' Markov was one of the most underrated puck-moving blueliners of his era.
10. Connor Hellebuyck, 2012
Winnipeg Jets, 130th overall
Hellebuyck has been the game's No. 1 workhorse since becoming the Jets' starter. Dating back to 2016-17, he's started 25 more games than the closest goaltender, and he took home the Vezina Trophy in 2019-20 after bailing out a Winnipeg team that played suspect defense in front of him.
11. Brian Campbell, 1997
Buffalo Sabres, 156th overall
Campbell won the Lady Byng Trophy during a time when it was unheard for defensemen to do so. He was second-team All-Star and, later, a Stanley Cup champ with the Chicago Blackhawks, too.
12. Ondrej Palat, 2011
Tampa Bay Lightning, 208th overall
One of the best clutch players in the sport, he has 12 game-winning goals in the postseason along with his two Cup rings.
13. Mike Smith, 2001
Dallas Stars, 161st overall
Right up there with the greatest pure puckhandlers ever to play his position, even if that leads to an overconfidence that gets him into (highly entertaining) trouble.
14. Dustin Byfuglien, 2003
Chicago Blackhawks, 245th overall
'Big Buff' was a hockey unicorn, a behemoth who could devastate with his body checking while also driving the play as a premier offensive defenseman. Not bad for a guy who previously played forward on a Stanley Cup winning team.
15. John Klingberg, 2005
Dallas Stars, 131st overall
Early in Klingberg's career, he seemed destined to contend for Norris Trophies. He's settled into a space as "only" the eighth-leading scorer at his position since he debuted in 2014-15. Quite a nice return for the 131st overall pick.
16. Patric Hornqvist, 2005
Nashville Predators, 230th overall
The final pick of his draft class! Hornqvist, a tenacious agitator who takes punishment to score, played a major role on two Stanley Cup champion teams in Pittsburgh. Quietly an eight-time 20-goal scorer, too.
17. Kevin Bieksa, 2001
Vancouver Canucks, 151st overall
Before breaking out as a broadcasting star, Bieksa played more than 800 NHL games, spending many of them as a top-four defenseman who mixed rugged physicality with above-average offense. He logged more than 25 minutes per game in the 2011 playoffs on a Vancouver team that reached Game 7 of the Stanley Cup Final.
18. Jared Spurgeon, 2008
New York Islanders, 156th overall
As a little guy, he had no chance of getting drafted early in 2008, but the game has changed so much since then. Spurgeon has forged a rock-solid career as a play driver who is effective at both ends of the ice.
19. Marek Zidlicky, 2001
New York Rangers, 176th overall
Spent most of his prime in a then-obscure Nashville market but was 11th among all blueliners in scoring for the first 10 seasons of his career.
20. Cam Atkinson, 2008
Columbus Blue Jackets, 157th overall
Seven 20-goal campaigns, including a 35-goal and 41-goal season. How many heads might Atkinson have turned in his draft year if he was 6-foot-3 and not 5-foot-8?
21. Radim Vrbata, 1999
Colorado Avalanche, 212th overall
More than 600 points, with six 20-goal seasons and two 30-goal seasons. Underrated goal scorer.
22. Martin Erat, 1999
Nashville Predators, 191st overall
Don't let the Filip Forsberg trade sully Erat's name. Before that, he was a consistent playmaking threat for the Preds. He's still their third-leading scorer in franchise history.
23. Jake Muzzin, 2007
Pittsburgh Penguins, 141st overall
Big, physical and well-rounded, Muzzin formed a dynamite pair with Drew Doughty on the 2014 Stanley Cup winning Kings.
24. Darcy Kuemper, 2009
Minnesota Wild, 161st overall
The reigning Stanley Cup champion didn't dominate by any means during Colorado's championship run but was mostly excellent during the regular season and has a stellar .918 career save percentage.
25. Jussi Jokinen, 2001
Dallas Stars, 192nd overall
The versatile journeyman accumulated 563 points with nine teams in 13 seasons while earning a reputation as one of the all-time best shootout finishers.

Checkout latest world news below links :
World News || Latest News || U.S. News

Source link