Sports
Re-signing Andrei Kuzmenko proves we can't take a Canucks rebuild seriously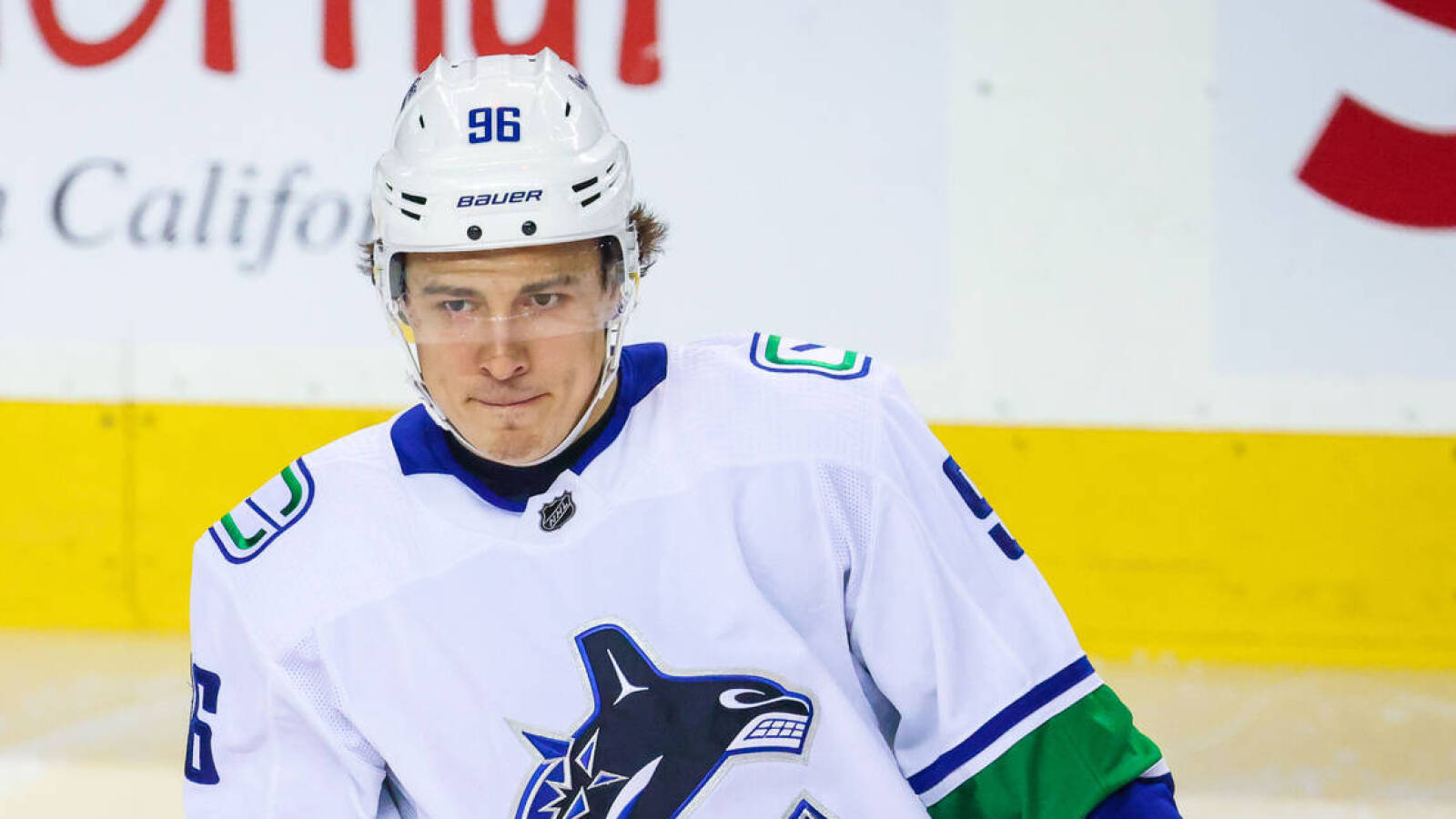 Where's that instruction manual? Ah, found it:
How not to perform major surgery on your NHL roster.
Directions:
1. Sign promising KHL star to cost-efficient contract on an AAV capped at an entry-level figure.
2. Marvel as he delivers on his potential in his debut NHL season, producing at a 75-point clip while humming along with a hilariously unsustainable shooting percentage of 24.7.
3. Having just fired your coach and teetering on the edge of true lottery contention during the most exciting NHL Draft year since 2015, opt not to sell off this expiring asset who, at 26, is theoretically at the peak of his physical prime.
4. Sign that player, who has half of one great NHL season under his belt, to a two-year contract paying him until he's 29 years old.
So, yeah. Everything about Andrei Kuzmenko's two-year extension signed Thursday, carrying a $5.5 million AAV, contradicts the philosophizing Canucks president of hockey operations Jim Rutherford offered up less than two weeks ago, when he admitted the roster needed "major surgery" and that "between now and the start of next season, we're going to have to make some changes."
Instead, just days after replacing coach Bruce Boudreau with Rick Tocchet, supposedly signaling the beginning of a franchise teardown, the Canucks lock up one of their best trade assets during a moment that very well could go down as the peak of his value. Don't forget about that shooting percentage.
The point here isn't to knock Kuzmenko, of course. He's been a revelation, one of the few 2022-23 success stories in Vancouver, forging real chemistry with center Elias Pettersson. As our own Frank Seravalli indicated in this deep-dive profile on Kuzmenko's contract situation last week, he has emerged as one of the better net-front scorers in the league. In scoring $11 million over the next two years, Kuzmenko and agent Dan Milstein have accomplished two impressive things. For one, the contract secures life-changing money before a major statistical regression can kick in for a player who, to echo Seravalli's analysis, is more of an opportunistic finisher than a play-driving puck transporter. Secondly, at just two years, Kuzmenko is also betting on himself to produce at a high level for a couple of more seasons, then reach unrestricted free agency while still in his 20s. At that point, if he's proven himself to be a steady scoring forward across three NHL seasons, he'll secure a lucrative long-term pact.
So, yes, pop the bubbly, Mr. Kuzmenko. We salute you. As for the Canucks? The team brass asserted earlier this season that it wanted to focus on acquiring players 26 and younger as the next stage of its retool/rebuild/whatever you want to call this monstrosity. Extending Kuzmenko nine days before his 27th birthday almost feels like self parody.
Including Kuzmenko, the Canucks now have the following players committed through at least 2024-25 who will be 27 or older starting next season:
J.T. Miller, $8 million x 7 more years
Oliver-Ekman Larsson, $7.26 million x 4 more years
Andrei Kuzmenko, $5.5 million x 2 more years
Thatcher Demko, $5 million x 3 more years
Conor Garland, $4.95 million x 3 more years
Ilya Mikheyev, $4.75 million x 3 more years
Tucker Poolman, $2.5 million x 2 more years
Curtis Lazar, $1 million x 2 more years
The team supposedly determined to make major changes has $38,960,000 committed to players aged 27 and up for multiple seasons after this one.
Not all these problems were of the current regime's making, of course. The Ekman-Larsson/Garland acquisitions belonged to previous GM Jim Benning. But the Miller deal, which is somehow taking on water before it even kicks in next season, already looks like an unforced error from Rutherford and GM Patrik Allvin. And extending Kuzmenko rather than exploring the idea of a trade just further solidifies an older, still-trying-to-win-now identity.
It's thus difficult to take seriously any idea of the Canucks truly committing to scorching the Earth in hopes of remaking their identity. What's next: Pivoting to re-sign captain Bo Horvat? I'm half-joking here. But with the Canucks sitting 14 points out of playoff spot and holding the sixth-best NHL Draft lottery odds, the priority should be, if not moving the true core pieces, then stripping away the valuable secondary parts to simultaneously secure long-term assets and make winning conveniently difficult in the present. Trading Horvat for a king's ransom during his career year is the most important item on Vancouver's to-do list between now and March 3, but Rutherford and Allvin should have considered selling off a piece as valuable as Kuzmenko. Instead, they re-sign a player who might be past his prime by the time this team becomes competitive again.
Until the Canucks stop making these impulsive, win-now decisions, it will be tough to believe they actually want to start over — despite a knowledgeable and passionate fan base that would be committed to doing so.

Checkout latest world news below links :
World News || Latest News || U.S. News

Source link