Sports
NHL Tuesday bets: Prop plays for all four games tonight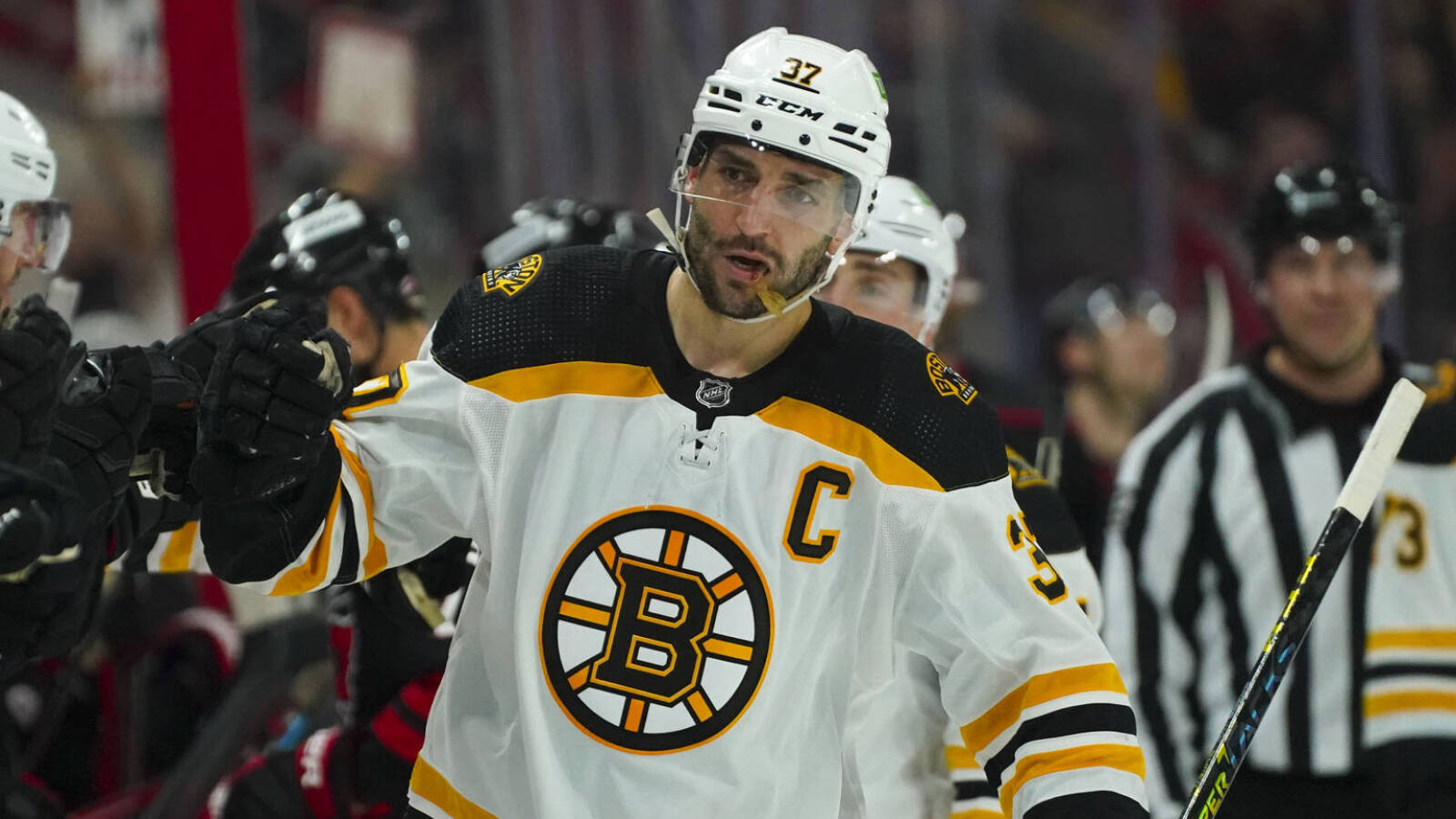 We had a moderately profitable night in the NHL Monday night, and we'll always be happy in the green here with our picks.
Tonight's Stanley Cup Playoffs action features four games, with every single series knotted at two games apiece.
These teams have been quite generous to us and we should get a few more games to capitalize. Let's get to the prop spots for Tuesday, there are quite a few to like for both shots on goal (SOG) and points.
Parlay: Patrice Bergeron over 3.5 and David Perron over 2.5 SOG (+190 CZR)
We're going back to a parlay we ran out Sunday, which came through. These guys are both rolling against their SOG prop and deserve our continued trust.
Bergeron has covered this 3.5 line in all four games against Carolina thus far, hitting five or more shots each game. The Hurricanes have been handing out a hefty chunk of power plays and Bergeron is capitalizing, with nine power-play shots in four games.
We will continue betting on David Perron until we can't anymore. He too has had solid power-play involvement, and at this point just likes shooting against Minnesota.
In seven games this season against the Wild, Perron has gone over his shots each game.
Tony DeAngelo point (-115 DK)
A common theme that has emerged out of Round 1 and deserves more attention moving forward is that of defensemen points.
Defensemen have continued to be involved in scoring, we saw it Monday night with two of our guys in Cale Makar and Aaron Ekblad.
It's a trend I want to follow, and we'll start with Tony DeAngelo of Carolina. DeAngelo is the top-line defensemen for the Canes, and a member of PP1. He has five points through four games here, and Carolina is back home where they've done a bulk of their scoring in this series.
Brayden Point over 2.5 SOG (-110 DK)
Brayden Point has now covered his shots in three straight games against Toronto, piling up 14 SOG and 18 attempts in that span.
One of the reasons for Point's success is his involvement on the power play. The Lightning have averaged a surprisingly-high 5.75 power plays per game in this series, and Point leads the team in power-play shots with nine.
As long as the opportunities can continue, it will only further build confidence Point can reach three SOG.
William Nylander over 2.5 SOG (-130 DK)
This is a bit juiced, but I'm going back to William Nylander again. He's hit in all four games and in six of seven against Tampa this year.
Nylander got some slack thrown his way for taking a play off in the midst of a Game 4 blowout. Maybe it motivates him to pick it up a notch or maybe it has no effect, but either way, he's been consistent and I expect Toronto to bounce-back at home in a big Game 5.
Morgan Rielly point (-120 DK)
Back to the defensemen we highlighted above. The latest target is in the form of Morgan Rielly of the Maple Leafs. Like DeAngelo, Rielly is the top defensemen for his team and a member of the first power-play unit.
Rielly has four points through four games in this series and I do expect Toronto to pile on some goals Tuesday. I like these odds for a guy who has registered a point in 60% of home games this year.
Jordan Kyrou over 2.5 SOG (+110 DK)
I really like what I'm seeing from Jordan Kyrou here, hitting his SOG in three straight games off of 21 shot attempts. He's also chipped in three goals in this span. The man is playing well.
At plus-money, I like diversifying the St. Louis offering, and there's been plenty of shots to go around in this series.
Kirill Kaprizov over 3.5 SOG (-135 CZR)
This is quite juiced but I can't find a parlay piece for Kirill Kaprizov, and the odds are slightly better on Caesars, so we take him straight.
Kirill has been Mr. Consistent in this series for Minnesota, covering his SOG in each game and pouring in five goals.
The Wild are back home, where Kaprizov has really shined this season, covering his SOG in 22 of his past 30 games.
It's Game 5 at home in a back-and-forth series, and Kaprizov has been Minnesota's best player. It's on him to take this third game, his volume should remain.
Anze Kopitar over 2.5 SOG (-110 DK)
We're just going to keep betting on Anze Kopitar, okay? Edmonton has been pummeled by shots and has been generous to centers for some time, which is why we initially went to Kopitar here.
All he's done for us is hit his SOG in three straight games, tallying 19 attempts in this stretch. It's a bummer to see him dip out of plus-money, but it's still at straight-play odds, so we go back to him again.
Evander Kane over 3.5 SOG (-110 DK)
Evander Kane is another who is no longer at plus-money, but it's because of his insane shot volume. Kane has hit his SOG in three of four games in this series, putting up 36 attempts total.
His involvement is something I will follow, after getting shut out and now back home, I expect the Oilers to set the pace Tuesday night.
Connor McDavid over 1.5 points (-115 CZR)
On the topic of an Edmonton bounce-back, look no further than Connor McDavid. In McDavid's last 28 games, he has gone under 1.5 points eight times, which includes his last game. Five times after going under, he immediately went back over, with his longest down-stretch just two games.
McDavid had 0 points in Game 4, which makes sense when you see Edmonton got shut out. Even with being held scoreless last game, the Oilers are still averaging 4.25 goals per game in this series, and McDavid has gone over 1.5 points in six of his last seven games against Los Angeles.
Back at home and in a pivotal fifth game, I'm banking on a big game from the Oilers captain.
Best of luck Tuesday night! Let's cash us some NHL bets.

Checkout latest world news below links :
World News || Latest News || U.S. News

Source link