NHL
Rielly Responds to Klingberg Joining Maple Leafs' Top Power Play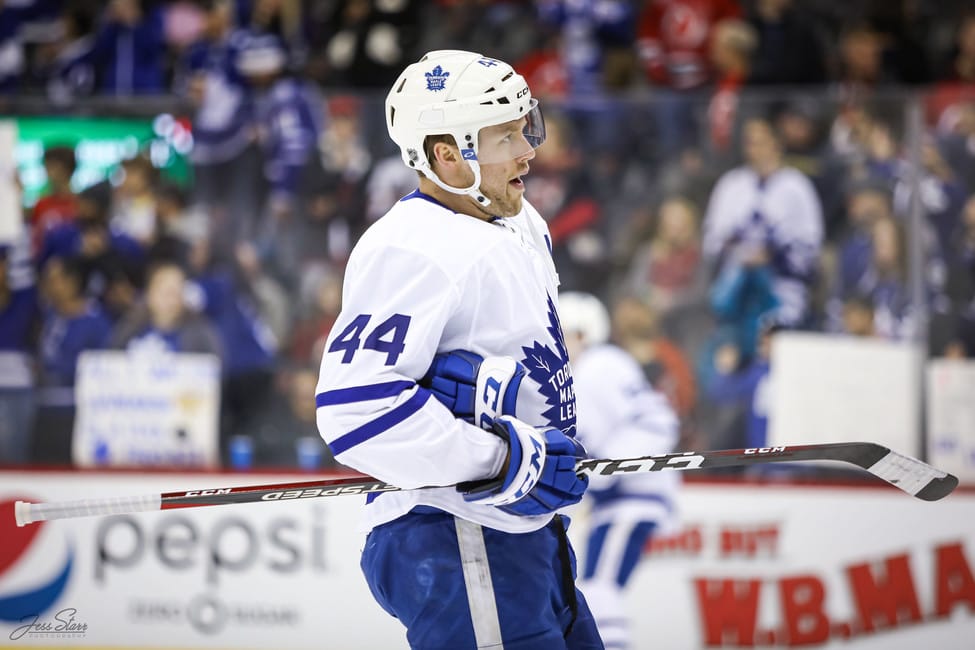 The Toronto Maple Leafs are making waves by redefining their power play dynamics. The spotlight is now on defenseman John Klingberg, the newly-signed blue-line quarterback, who is set to lead the No. 1 unit. This significant alteration has fans and members of the media talking because the potentially game-changing move could be a huge plus, but it could also negatively affect fellow defenseman Morgan Rielly, who last season ran the league's second-best power-play unit.
Assistant coach Guy Boucher had the players taking reps in camp this week, and while he wasn't available to speak with the media about why the Leafs are making a change, head coach Sheldon Keefe was happy to explain the reasoning behind the move. Essentially, because the Maple Leafs already know how capable Rielly is in the role, this is all about a new look and seeing what Klingberg can do.
Maple Leafs Testing Out Klingberg Who Partially Signed for This Opportunity
During practice this week, the Maple Leafs' top power play unit featured some notable changes. Auston Matthews, Mitch Marner, John Tavares, William Nylander, and Klingberg were on the ice, while Rielly was notably absent. When asked about the "demotion", Rielly wasn't at all bothered. He told the media, 'It's pretty short, you want what's best for your team. I've watched John on the power play for years, one of the best in the league, with patience and puck skills that are unmatched."
Rielly is aware that this decision isn't an attempt to overhaul a power play that works. Instead, it's a calculated maneuver to reduce Rielly's workload, get a right-shot option on the unit, and offer opportunities to Klingberg that will help elevate his game back to the level it was before he had a down season, one he split between Anaheim and Minnesota.
Klingberg Won't Be Elevated Otherwise
Klingberg, known for his offensive prowess, brings several key advantages to that unit, including a harder shot from the right side, greater height, and extended reach, all of which can potentially amplify the team's power play effectiveness. When he was brought in on a one-year, $4.5 million deal, he was told there'd be an opportunity in this capacity. He said, "We'd talked about my role, where I'd fit in right away. The chance to play with world-class players is a huge thing, very exciting."
Related: Maple Leafs Have All the Pieces to Contend This Season
But, while he may see top minutes when up a man, he will still see minutes on the second or third defensive pairing at even strength. And, if Klingberg doesn't play as well, if not better than Rielly in that position, the flexibility exists to revert to Rielly if necessary, giving the Leafs two distinct power play strategies at their disposal.
Rielly Understands That Keefe Wants Options
Keefe emphasized that the Maple Leafs have a clear understanding of what it looks like to have Rielly quarterbacking the power play. Still, they are eager to explore the possibilities that come with having a right-shot defenseman like Klingberg in that role. The team aims to preserve the core elements of Toronto's successful power play from recent seasons, but the move is meant to introduce an element of chaos in front of the net.
---
Latest News & Highlight
---
As the Maple Leafs embark on this strategic shift, Rielly is more than willing to embrace his new role with grace and dedication. His commitment to the team's success and selflessness make him a valuable asset in any capacity. "Our (second) group can't take the opportunity lightly," he said. And, it's not like this is forever.
In the grand scheme of things, both Klingberg and Rielly will have opportunities to contribute to the number one power-play unit. The internal competition should inspire both players to elevate their game, ultimately benefiting the team's quest for offensive excellence. Not to mention, Klingberg is only in Toronto on a one-year deal. He's being given an opportunity, but he's hardly a priority.
"Morgan's probably one of the best people in this world just human-quality-wise, and I don't think anything gets him put down," Mitch Marner said of the switch. That's good news because upsetting Rielly just to fix what isn't broken seems like a mistake.

Checkout latest world news below links :
World News || Latest News || U.S. News

Source link