NHL
OHL: A Preseason Look at 2023-24 Windsor Spitfires' Leadership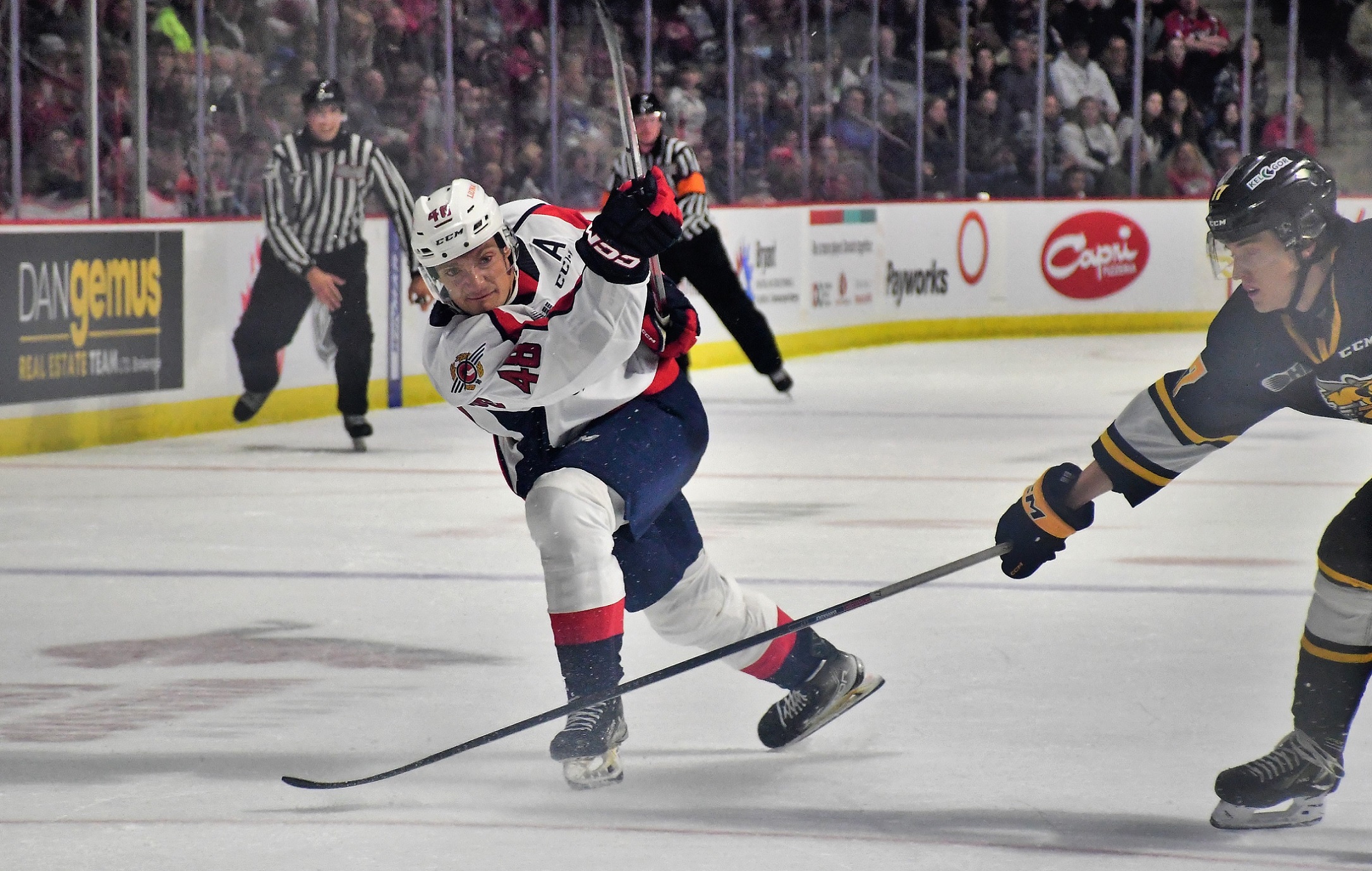 The 2023-24 Ontario Hockey League (OHL) season opener is approaching and the Windsor Spitfires have some decisions to make in their locker room. While several members of last season's leadership team have returned, there are still openings to fill.
Last season, Tecumseh native Matthew Maggio (New York Islanders) was named the captain in November. He became Mr. Everything for them and was part of a strong leadership group. One of his alternate captains was veteran defenceman Michael Renwick (Queen's University), who was with the club for two seasons. However, both graduated over the summer. Fortunately, the club has some solid options to fill the vacancies.
Veterans Ooze Leadership Experience
Who's primed to take over Maggio's position? Leading the way are 20-year-old forwards Alex Christopoulos and Jacob Maillet, both of whom were alternates last season (on the road and at home, respectively). They each came to the Spitfires just before Christmas 2021 and have broken out with impressive offensive careers. While they're not as outspoken as Maggio, they've gained the respect of the room and let their play on the ice speak volumes.
Also returning are forward Ryan Abraham and defenceman Nick DeAngelis, who were alternates at home and on the road, respectively. The 19-year-olds have become an integral part of the club, and the organization clearly sees leadership potential in both. DeAngelis has become a minutes-eating two-way player, who was recently invited to the Columbus Blue Jackets' training camp. Abraham is an offensive Brad Marchand-type who was out for much of last season with an injury that required surgery. However, with a full season in front of him, this could be his chance to show what he can do on and off the ice.
Related: OHL: Windsor Spitfires Recognized in 2022-23 OHL Coaches Poll
It would be a surprise if these four didn't get a letter of some kind. Who deserves the captaincy? That's a tough question. They all present pros and cons; new head coach Jerrod Smith and general manager Bill Bowler might just wait a bit to make that final decision.
Three Spitfires Options for New Alternates
While they have several players who have worn letters before, there is likely an opening or two to develop new future leaders. Who might be a good fit?
First is a veteran who's gone from a question mark to an exclamation point – 20-year-old forward Oliver Peer. Signed as a free agent in August 2021, he just wanted a chance in the league. After nine points in 50 games in 2021-22, he broke out with 67 points in 63 games last season. Outspoken off the ice and happy to walk and talk on the ice, he has a personality that the club treasures. He might be a perfect candidate for a letter.
Next, we look at 20-year-old defenceman/forward, James Jodoin. Entering his third season, the 6-foot-3, 206-pound defenceman has proven to be versatile as they played him up front at times last season, and he didn't look out of place. The result was 17 points in 57 games, plus the attitude of a team sheriff. He's earned plenty of respect in the room, and a letter could be justified.
Finally, we have to include 17-year-old forward Liam Greentree, who's entering his 2024 NHL Draft season. This might be a long shot, but he's already shown signs of blossoming into a future leader. He led all league rookies last season with 25 goals, and with increased responsibility this season, it might be a good chance to see what he can do with a letter.
The Spitfires have multiple other players who could see time with a letter, such as forwards Colton Smith and Aidan Castle, plus defenceman Rodwin Dionicio. While the season gets started on Fri., Sept. 29, don't be surprised if management takes their time and waits for a bit before making any official decision.
Sign up for our NHL Prospects & Draft Substack newsletter

Checkout latest world news below links :
World News || Latest News || U.S. News

Source link