NHL
Jets' 3 Keys to Success As Playoffs Loom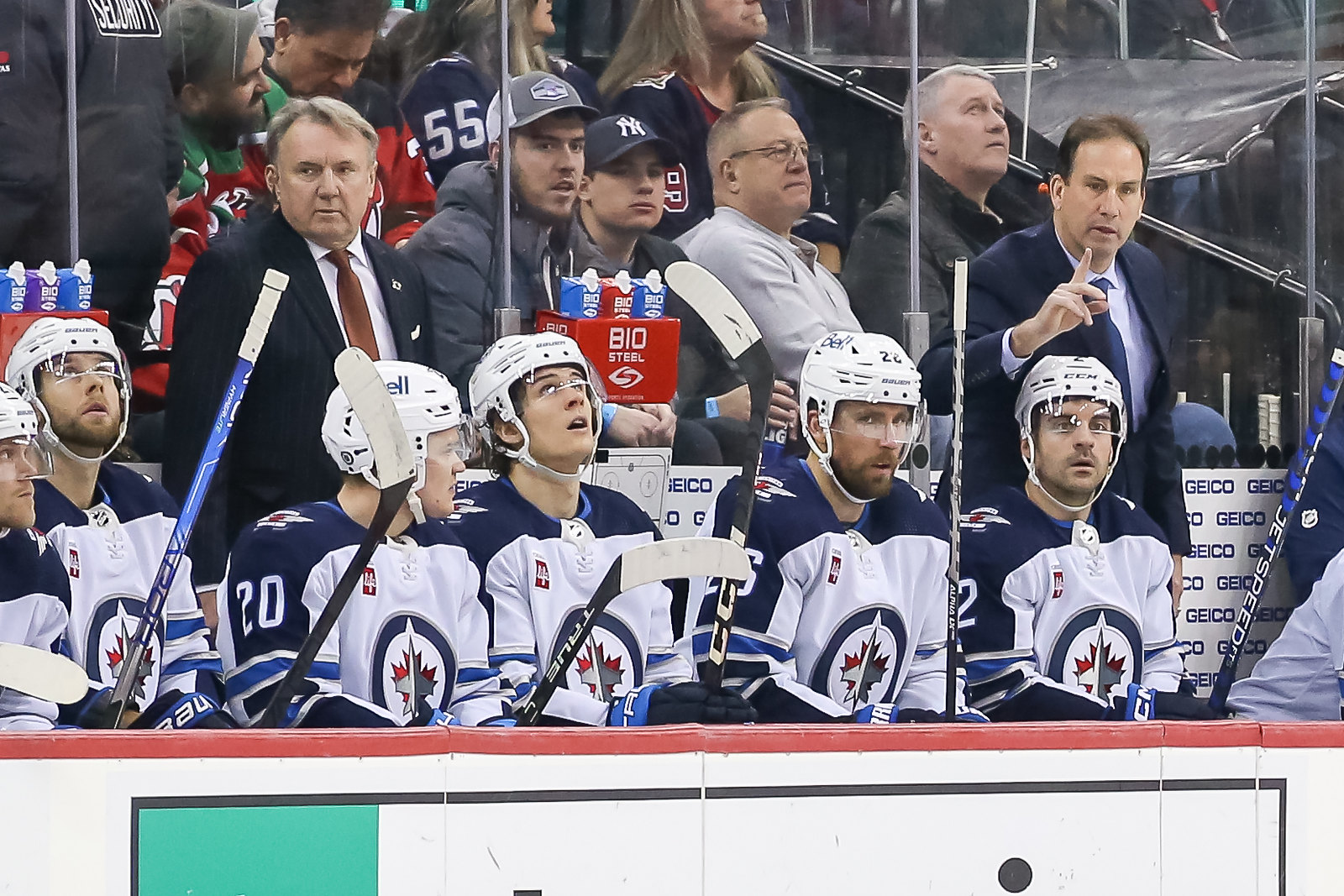 All good things must come to an end they say, but let's just hope the end doesn't come too soon for the Winnipeg Jets. The team's playoff fate is in jeopardy, going through a tough stretch the last while. The Jets are 4-4-2 in their last ten games, and have almost lost as many games as they have won on the road with an 18-16-1 record.
---
---
If the Jets want to secure a playoff spot and have success in these last 12 games, there are a few factors that need to come into play. 
1. Jets' Star Players Need to Reach Their Highest Potential
Every NHL team has its star players, and what makes them capable of holding that title is how they show up every game ready to go and make an impact on the ice. The Jets have those star players – Kyle Connor, Josh Morrissey, Mark Schiefele, and Blake Wheeler to name a few – but lately they haven't all been showing up like they should. 
Connor holds the team lead in points with 73, but has only tallied two goals in the last 15 games. In his last five games, he has earned three points however, all three of those were tallied in one match against the Florida Panthers (March 11). Since then, No. 81 hasn't been able to earn a single point. 
Wheeler hasn't scored a goal in over a month – the last time he scored was on Feb. 14 against the Seattle Kraken. Scheifele, another key player on the roster, has scored four in his last 13 games. 
It's no secret the top line hasn't been playing great, to the extent that Jets' coach Rick Bowness benched Connor, Scheifele and Nino Niederreiter during the Carolina Hurricanes game on March 14 after the team was down 3-1. The line was benched for the remaining 11:45 of the second period during that match after being on the ice for all three goals against. The line didn't post a single shot on goal in over 30 minutes of play. 
While Niederreiter may have been unhappy with Bowness' decision, he understood where his coach was coming from saying, "We just simply weren't good enough. We weren't engaged. We weren't doing the job we were supposed to do. We definitely deserved that. I mean, he definitely made that message pretty clear. We've got to be better. We've got to show up, especially this time of year."
Related: 3 Jets Who Need to Step Up Down the Stretch
---
Latest News & Highlights
---
Schiefele and Connor declined to speak to the media after the game, but Connor did discuss the incident with reporters after practice on Thursday (March 16) saying, "You're sitting there, pretty cold and I think [Bowness] is just trying to send a message to us. It's unacceptable, and we know that. We're well aware of it. We've played a lot of games in this league. We know what it looks like when we're playing the right way. So, if anything, we're motivated. We're all in this together. We want to win the Stanley Cup here, so it's no pointing fingers or blaming. It's coming together, trying to work hard, improve every game and trying to take it to the next level."
At this point of the season, there is no time to waste. Every game matters, and the star players need to step up if the Jets want to be successful down the final stretch. 
2. Goaltending Needs to Be Exceptional
Another key factor in the Jets being successful down the final stretch is maintaining exceptional goaltending. Connor Hellebuyck is yet again having a fantastic season with a .918 save percentage (SV%), placing him fifth in the NHL in that category.
It's important to have a reliable goaltender, which Hellebuyck has proven to be for the Jets, but the remainder of the season isn't about to get any easier. The Jets have 12 games remaining, with two sets of back-to-backs. It's likely that the reigning Vezina Trophy winner will start in all of these games except for two – the second half of each back-to-back. David Rittich would likely be the starter in these two games. Rittich has a .902 SV% after winning nine of 20 games this season.      
Hellebuyck staying healthy is a must for the remainder of the season. At least if the play falls apart on the ice, the Jets know they have the 29-year-old to rely on in goal. However, if something happens to Hellebuyck (knock on wood), the Jets are going to struggle as the playoffs loom closer. 
3. Jets' New Players Must Shine in Final Stretch
There are two new additions to the Jets' roster that were acquired ahead of the trade deadline this season and have proven themselves to be impactful in a Jets sweater: Niederreiter and Vladislav Namestnikov.
The two players have added a noticeable element of depth to the roster since joining the team. Niederreiter, traded to the Jets by the Nashville Predators for a second-round pick in the 2024 NHL Draft, has seven points in the last 10 games – four of these are goals. The Jets need a reliable goalscorer right now and while the fifth overall 2010 NHL Draft pick might not be the top goalscorer on the team, it never hurts to have someone willing to take shots at the net, especially in times like these.
Since Namestnikov joined the Jets after being traded to the San Jose Sharks from the Tampa Bay Lightning, and then to the Jets by the Sharks for Michael Eyssimont, has totalled six points (two goals, four assists) in the last 10 games. 
Bowness praised Namestnikov for his versatility on the ice saying, "First of all, he's a great person and great teammate. He's a very versatile forward who can play all three forward positions. He can kill penalties, you can throw him into the top-six every now and then, and if the power play is struggling, he can help that. It's his versatility that's the big attraction to him. Plus, he's a good teammate and a great person."
It is important to have reliable players on all four lines – a successful team does not have a few players that earn them the Stanley Cup, it has to be a team effort.
If the Jets want to be a Stanley Cup contender, they need to tie all of these factors together because time is ticking and there's only one thing standing between the team and a playoff spot: getting their act together, and quickly.
---
---

Checkout latest world news below links :
World News || Latest News || U.S. News

Source link