NHL
Flames: 7 Wingers Linked to Team Ahead of 2023 Trade Deadline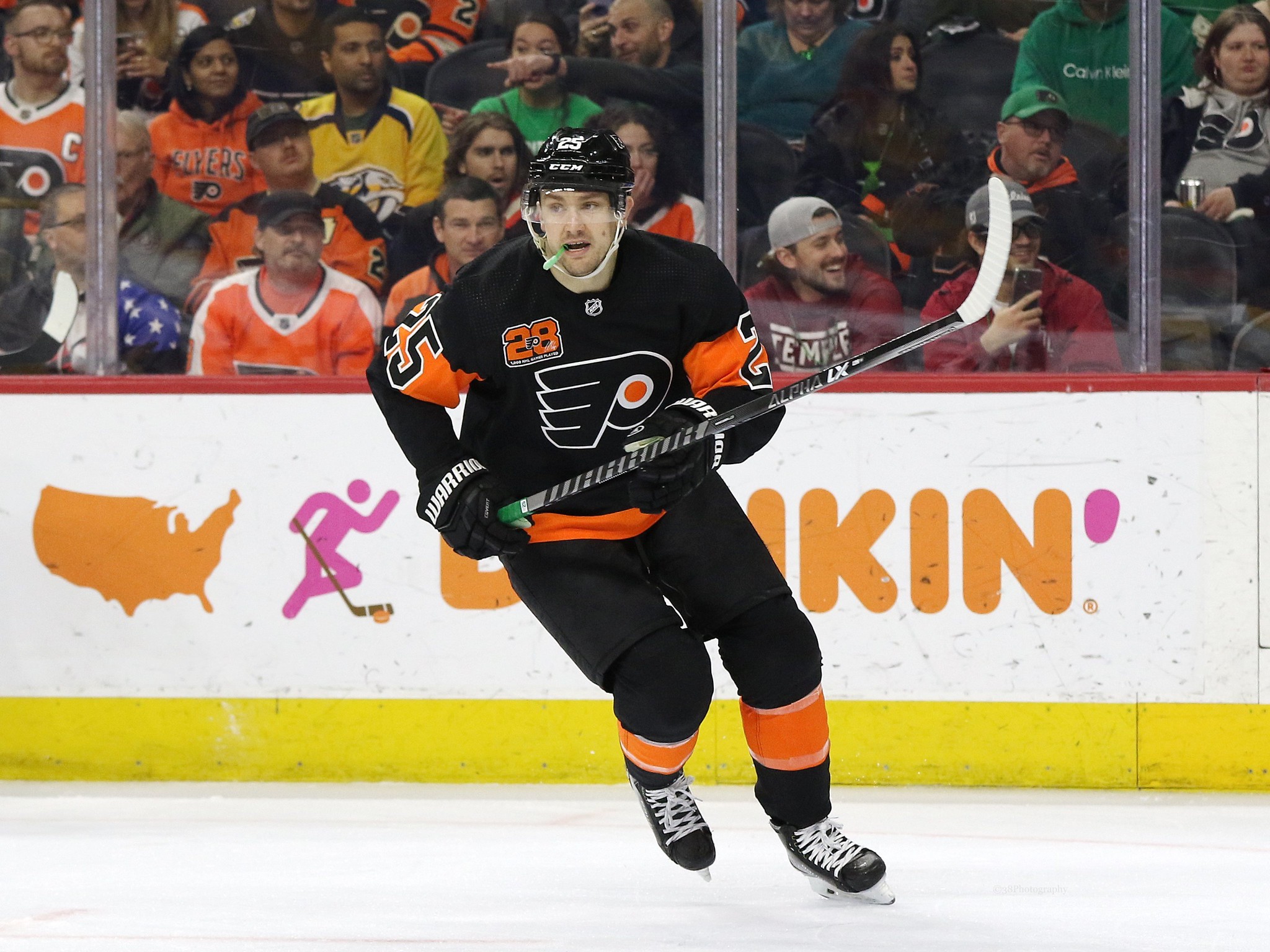 The trade deadline need for the Calgary Flames this season is fairly simple. They need a top-six winger who can score to help turn the tide of the season. They are also not looking for much more than a rental player considering the new large contracts of Jonathan Huberdeau and MacKenzie Weegar that are going to kick in next season. This leaves them with a number of options still to choose from.
The Flames have salary cap to work with as teams can retain up to 50 percent on a player. Calgary could also put Oliver Kylington on long-term injured reserve (LTIR) and free up an additional $2.5 million for the remainder of the season. He has been apart from the team all season and it is still not clear whether he will be returning this season. If there isn't any clarity within the next month, we can assume the Flames are going to go ahead and make a big addition or two to put themselves at the cap and have the best chance at making the playoffs and winning.
Related: Flames Should Trade Kylington at the Deadline or This Summer
---
Latest News & Highlights
---
In the spirit of looking at every angle, here are seven wingers that the Flames have been either linked to, have shown interest in, or who make sense this season.
Vladimir Tarasenko
I'll start with the potentially most impactful player that the Flames could acquire as a rental this season, Vladimir Tarasenko. The St. Louis Blues are not in a good place this season and have been wildly inconsistent. There is a major drop-off from 2021-22 from most of their players, and they are looking to trade their unrestricted free agents (UFA) so there can be a reset in the summer.
Tarasenko is their top UFA and is not going to re-sign in St. Louis, but keep in mind he has a full no-trade clause and controls his future. There has been a rift for a while ever since comments released that he was not happy to not be named captain. The Blues' winger has just 10 goals and 29 points in 38 games on the season after a career year points-wise in 2021-22 with 82. With not many positives in St. Louis this season, Tarasenko could pick up his scoring like he has done his entire career. He has scored 33 or more goals in six seasons. Despite having a cap hit of $7.5 million, it won't be much of an issue to acquire the Blues' sniper. As for the cost, the Flames still have their first-round pick available.
Tyler Bertuzzi
Tyler Bertuzzi is in an interesting situation with the Detroit Red Wings. There is a sense that Steve Yzerman doesn't want to re-sign him unless it is a deal that is more in favour of the team. He didn't much like the refusal to get vaccinated and miss games as a top-line player. Being a top-line player and producing during those seasons were reasons that he stayed in the lineup. Now that he has been unproductive and dealing with injuries this season, the narrative has changed a bit.
Bertuzzi may not have been replaced on the top line just yet, but he has produced numbers that indicate he should've been already. He has just one goal and five points in 17 games this season and the reason he's still playing alongside Dylan Larkin and Lucas Raymond is to potentially keep his value from falling.
Bertuzzi is a UFA at the end of the season and has a cap hit of $4.75 million. The 27-year-old has proven he can produce offensively in the past, but injuries are catching up with him. He scored 30 goals and 62 points in 68 games last season and 21 goals in his prior two full seasons. His scoring potential is still there and a move from the Red Wings could help shore up the top six of the Flames and get him going. It won't take a first-round pick if the Flames are hoping to keep that this season, but it could cost close to that value.
James van Riemsdyk
James van Riemsdyk may be the most likely of all of these potential targets for the Flames to add at the deadline, except he doesn't have the footspeed that Frank Seravalli mentioned as one of the two keys they would want in a winger addition. What van Riemsdyk does bring is very consistent scoring that the Flames need. You can count on the Philadelphia Flyers' winger to increase the goal output by the Flames that sits at 16th in the NHL.
What van Riemsdyk can also provide is help to a 25th-ranked power play that is part of the problem as to why the team isn't scoring like they have in the past. Milan Lucic is not a good option for the top six, so van Riemsdyk is one of many who would be an upgrade over him in that role. With Huberdeau's passing ability and van Riemsdyk's scoring ability, this could be an underrated addition. He also won't cost a ton when it comes to a return like some of the other available wingers.
Elliotte Friedman also connected the Flames and van Riemsdyk, saying, "I think Calgary… I think they've got some interest in van Riemsdyk. I think that's the kind of player that they add." His cap hit is also very manageable and the Flyers have more than enough room to retain salary.
Ivan Barbashev
Ivan Barbashev seems to be a forward that is flying under the radar, which could be a positive for the Flames. There may be a drop-off from last season like I mentioned most of the Blues have had, but that is what will make him easier to acquire. He has nine goals and 24 points in 51 games after a breakout season in 2021-22. He scored 24 goals and 60 points in 81 games and was part of an offence that featured nine 20-goal scorers.
Barbashev is the perfect blend of player that could even help the Flames more once playoffs come around. He plays the game hard and already has over 100 hits. This season he is far below his career shooting percentage, so that can flip upon being traded. He has a very cheap cap hit of $2.25 million and is a UFA at the end of the season. He could allow the Flames to do more than just acquire a winger at the deadline since he also won't cost a first-round pick. Seravalli has also linked Barbashev to the Flames as an option behind Tarasenko and van Riemsdyk.
Anthony Duclair
The Florida Panthers have been in a cap bind all season and it is about to get worse when two of their forwards return from injury. Anthony Duclair has missed all season and his return to the lineup will signal a trade to clear some cap space. His name has been brought up as a potential trade candidate along with Sam Reinhart and Sam Bennett. Duclair is the only player on this list that wouldn't be a rental, but considering his low cap hit and high production, general manager Brad Treliving wouldn't have any problem making this trade.
Duclair fits the mold of a fast winger who can put the puck in the back of the net. He scored 31 goals and 58 points in 74 games last season for the high-scoring Panthers. The concern for the Flames would be his ability to replicate the success and get up to game speed quickly. Seravalli initially linked the Flames to Duclair as he checks all the boxes that they need and is a cheap option for them next season as well.
Max Domi
Initially linked to the Flames by Seravalli like Duclair, was Max Domi. He brings a different element than Duclair, as he has been healthy all season and experiencing a career resurgence on the Chicago Blackhawks. That team is looking to get whatever assets they can for their players, and Domi has proven that he can provide that for them with a trade.
Domi is up to 14 goals and 35 points in 48 games this season, already surpassing his goal total from last season and just about reaching his point total. He has been playing at centre, but is also more than capable on the wing where he's spent parts of his career. He is one of the cheaper options the Flames can consider and he has a nasty style of play that will come in handy down the stretch and into the playoffs.
Nick Ritchie
The final name that has come up as a potential acquisition by the Flames at the 2023 Trade Deadline is Nick Ritchie of the Arizona Coyotes. This team is not in the running for a playoff spot and continues to get assets for their players. He has been mentioned as a target for the Flames by David Pagnotta of The Fourth Period on the Trade Watch List 2023 Top 30.
Ritchie may not be the only forward addition of the Flames if they do decide to add him. He is a player that would fit in great on the third line and has the size and scoring ability to be productive and an underrated contributor. He's on pace for 15 goals with the Coyotes, but that would increase by playing with better players on the Flames. He has also delivered over 100 hits in each of his eight NHL seasons except his rookie season where he played 33 games. He is definitely a viable fallback option for the Flames at a cheap cost to acquire.
The Flames have many options to choose from at the deadline. Who do you want the Flames to trade for, who would fit the best in their lineup, and who do you think the team will trade for?
---
---
Rob Couch is a THW freelance writer covering mainly the Edmonton Oilers and Calgary Flames. He covers everything you need to know about fantasy hockey. He will also keep you up to date with NHL Stats News and trade talks.
You can find more of his work here.
Follow Rob on Twitter or his hockey account Stat Hockey for the latest articles, stats, and more.

Checkout latest world news below links :
World News || Latest News || U.S. News

Source link