NHL
Connor Hellebuyck's Road to the 2023 All-Star Weekend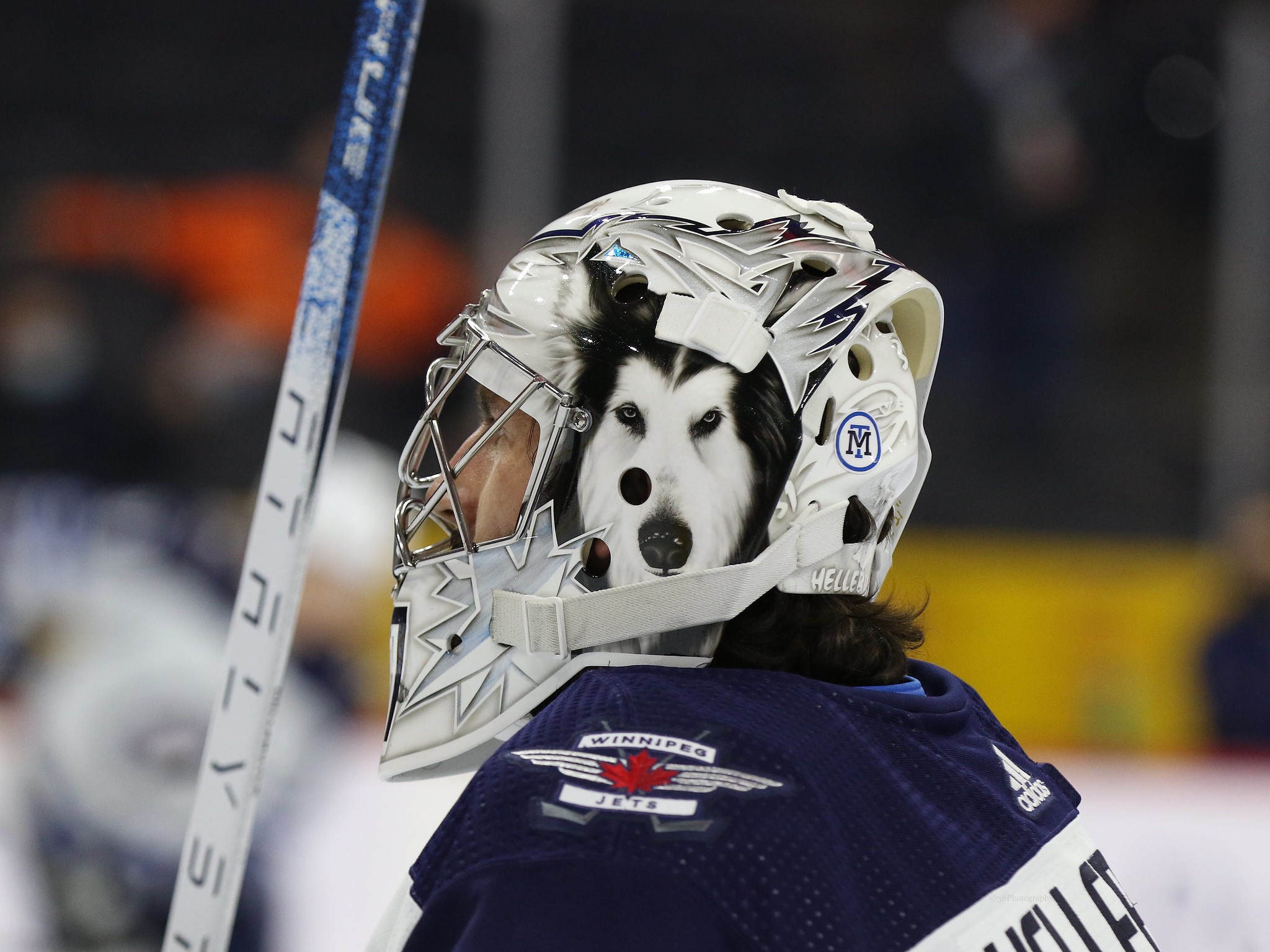 The 2023 NHL All-Star Weekend is upon us, and representing the Winnipeg Jets at his third All-Star Game is goaltender Connor Hellebuyck, who earned the fan's vote. He will be joined by Josh Morrissey, who is having the best season of his career. 
Hellebuyck leads the league in minutes played (2378:00), games played (40), and saves (1164). The 29-year-old has 24 wins and a save percentage (SV%) of .923—a career-best. Now in his eighth full season with the Jets, he was the runner-up for the Vezina Trophy in 2018 and won it in 2020, so it's no surprise that this is his third appearance. As we head into the weekend, here's a look at Hellebuyck's All-Star journey.
His First NHL All-Star Game Appearance
In 2018, Hellebuyck earned his first All-Star spot along with former captain Blake Wheeler. That year, the event was hosted by the Tampa Bay Lightning at the Amalie Arena. 
---
Latest News & Highlights
---
He was only 24 when he was selected for the 2018 All-Star Game, but he earned it with 23 wins, ranked third in the league, and was tied for fourth in shutouts with three. Amongst goaltenders who played a minimum of 15 games, Hellebuyck had a .788 winning percentage (ranked second), a 2.36 goals-against average (GAA) (ranked seventh), and a .923 SV% (ranked 10th). Heading into the weekend, over his team's last nine games, they were 7-0-2 and Hellebuyck had a .940 SV%, two shutouts, and a 1.86 GAA.
Hellebuyck's 2020 All-Star Weekend Diary
The St. Louis Blues hosted the 2020 All-Star Game at the Enterprise Center, and it was Hellebuyck's second appearance. He was 26 years old, playing in his fifth NHL season, leading the league in shutouts (three), wins (17), and had a .923 SV%. He also kept a diary to note every detail of the few days he spent in St. Louis.
Hellebuyck participated in the Bud Light NHL Save Streak during the Skills Competition and made four consecutive saves to tie for sixth place with Tristan Jarry of the Pittsburgh Penguins and David Rittich of the Calgary Flames. The Blues' Jordan Binnington won the competition.
In his diary, Hellebuyck noted, "I made three saves, and then Leon Draisaitl scored on me, and then three more saves, and Connor McDavid scored. Those Edmonton guys are pretty good. I even gave McDavid a hard time for scoring on me at the end because I wanted to keep the streak going."
He also confessed that he ditched practicality for style on the red carpet: "When I think about it all, it all starts today with walking the red carpet when we arrived. That was really cool, but it was chilly for sure. I didn't wear a coat because I wanted to show off my suit, so it was a bit cold, and my fingers were getting cold."
Related: Jets' Hellebuyck Should Be Front-Runner for Vezina Trophy
One of his favourite moments was being on the ice with The Great One: "Wayne Gretzky being on the ice at the beginning was amazing. That alone, being on the same ice as him, was an honor. You know, he's done so much for hockey, and he continues to do so much for the game, so being able to be in the presence of his greatness was cool."
While goalies are there to make saves, Hellebuyck had a suggestion for future All-Star Games: "Then, at the end, the Shooting Stars competition was awesome. I would like to actually participate in it. They should let the goalies shoot; that would be fun for us. It is a lot harder than it appears. But I would definitely like to try it."
Maybe in the future, we'll see goalies like Hellebuyck steal skill competition titles from NHL forwards and defensemen we know and love. Gary Bettman—are you hearing this?
2020 All-Star Custom Skates 
The All-Star Weekend is all about having fun. Whether it be in skills competitions, risking a move you wouldn't dare to try in the regular season, or a style choice—we get to see a lot of bold moves being made. 
In 2020, Hellebuyck wore funky custom skates to St. Louis because… why not? They were metallic and looked like they had been dipped in silver to match the skate blades. Featuring a black tongue with the logo for the weekend and a black section on the side featuring the Adidas logo (in silver, of course), the skates were a statement piece.
A Seven-Time All-Star Before Entering the NHL
While Hellebuyck was not named to an NHL All-Star team until 2018, he was no stranger to the title. Before he made his NHL debut, he made seven All-Star appearances. In the 2011-12 season, he was named to the NAHL First All-Star Team. The following season, he was part of the NCAA (Hockey East) Second All-Star Team. In the 2013-14 season, he was on the NCAA (Hockey East) First All-Star Team and the NCAA (New England) D1 All-Stars. He was then part of another two All-Star teams the following season, as he was named to the AHL All-Star Game and the World Championship All-Star Team. His last pre-NHL All-Star appearance was the AHL All-Star Game in 2015-16. 
It's obvious that throughout his career, Hellebuyck has always been a star and will go down as an incredible goaltender in the NHL for years down the line.
---
---
Courtney is a 23-year-old graduate from the University of Western Ontario, earning her Master of Media in Journalism and Communication. She combines her longtime love for hockey, journalism, and sports media as she covers the Winnipeg Jets for The Hockey Writers.

Checkout latest world news below links :
World News || Latest News || U.S. News

Source link