NHL
Canadiens Need to be Bold at the Trade Deadline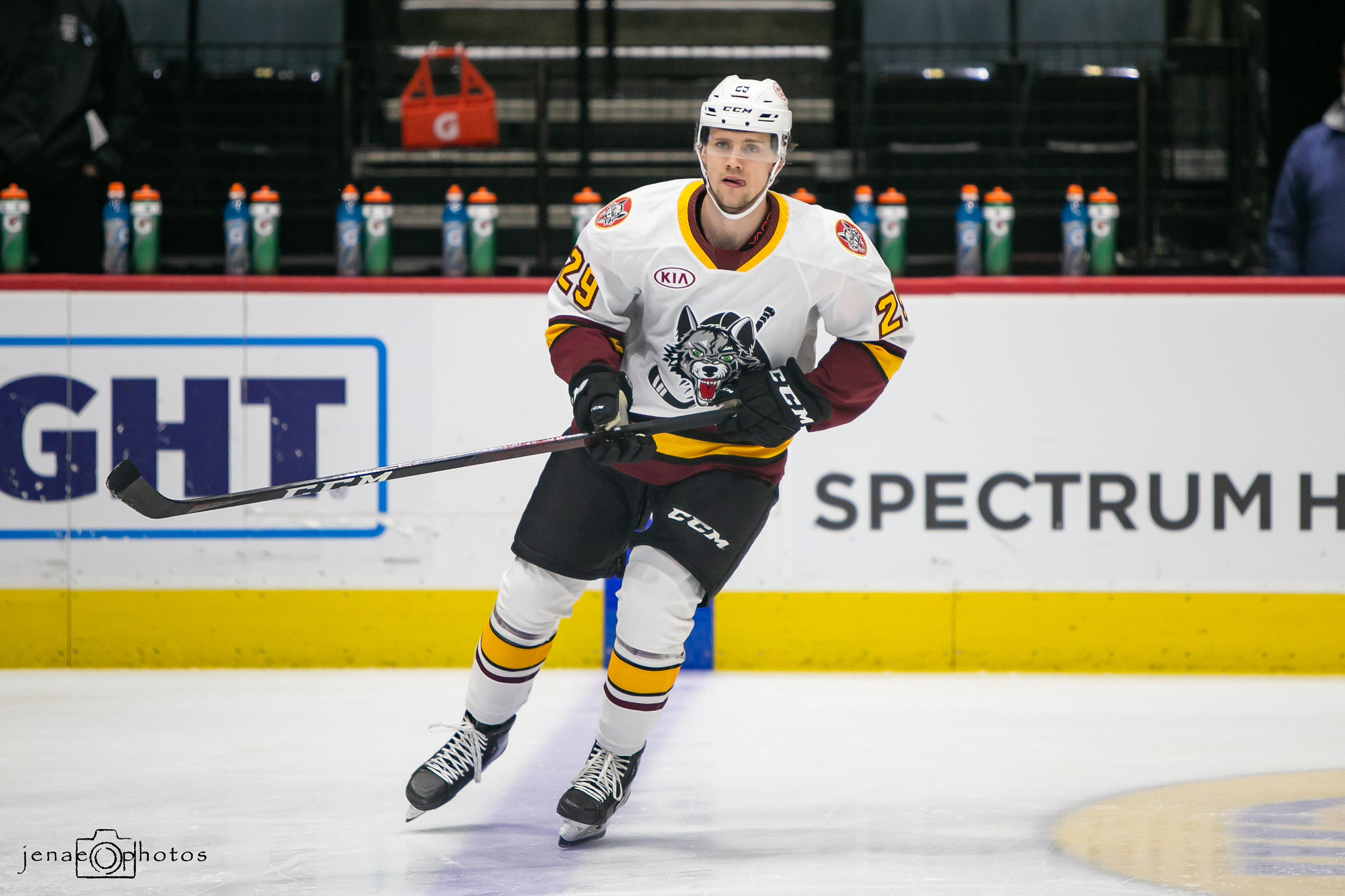 Trade deadlines are where contenders, want-to-be's, and pretenders end up overpaying for NHL players in the hopes of winning a Stanley Cup, maybe winning a few rounds, or simply qualifying for the playoffs in the hopes of saving the job of the general manager (GM).  
Virgil is the Roman poet who said the Latin proverb, "audentis fortuna iuvat." It means "fortune favors the bold." Today, that proverb applies to the Montreal Canadiens and their GM Kent Hughes. He will need to be able to take a chance to set his team up for success in this rebuild. He had an excellent start in the 2022 Trade Deadline, and he will need more of the same for the 2023 edition. 
In management, chance favors those who are prepared. In this case, it means to know your rivals and their needs, then prey upon them. In Hughes' case, his largest assets so far have been his ability to use his salary cap and rely on his development team. 
Canadiens Need to Weaponize the Cap 
The Canadiens currently have six players on injured reserve (IR) and three more on long-term injured reserve (LTIR). This list may expand as Joel Edmundson is listed as day-to-day with a lower-body injury. But if it is a recurrence of his back issues, that can become a long-term issue. Being capable of finding a silver lining in that sea of injuries is difficult. There can be one, however, the additional LTIR cap space that Hughes can use to add assets. 
The Canadiens have used $13 million in LTIR relief of the $13.9 million available to them. Yet, with Brendan Gallagher expected to be out at minimum six weeks when his lower-body injury was announced, yet with his history, it could be an issue that can end his season, adding another $6.5 million for Hughes to use as bait for a team to move out salary, for a cost. 
Canadiens' Obvious Choices 
Hughes could just use his LTIR cap space as an asset to allow contenders to add in the usual methods. He could trade a player and take back a bad contract to make the money work. As an example, Josh Anderson to the Calgary Flames in return for futures and Milan Lucic. That evens out the money, and as Lucic is on an expiring contract, it provides a no-risk option. 
---
Latest News & Highlights
---
If he wants to try something a bit less traditional, another option could be to play the middle man in a three-team swap where the Habs retain the salary of a player being traded. For instance, the Anaheim Ducks are trying to move defenseman John Klingberg, but his $7 million expiring contract is too large for any team willing to trade for him. So, Hughes could choose to take on up to 50 percent of that cap hit and flip Klingberg to the interested team, in return for one or two assets, but those aren't normally big enough to make a significant enough impact to move the needle on a rebuild.  
A More Aggressive Canadiens Plan 
Before the new management team arrived, the Canadiens had a very old school and conservative approach to basically every aspect of the game. Montreal was essentially 50 shades of beige, never really taking a chance, always playing the short game in the hopes that eventually the sheer volume of minuscule gains would add up to something impactful. Now, under Jeff Gorton and Hughes, the Habs have some more modern, outside the box thinking, well, it seems that way to a fan base that has grown accustomed to seeing nothing but traditional thought. In this context, to be "bold," the Canadiens can do some shopping instead of just selling. Instead of passively accepting dead weight in return only for some futures, get aggressive and use it to shop for more than just draft picks. 
While the usual type of trades can still occur, and futures can be added as teams have interest in several Montreal Canadiens, namely Sean Monahan, the Canadiens can go shopping and become "small b" buyers using that LTIR space, or even their depth in the prospect pool to buy more NHL-ready prospects. This is where fortune favors the bold, but it is the preparation Hughes has put into place that can be the basis for this type of deal. Because he has focused on building up his analytics and development departments, something that was lacking in prior regimes in Montreal, he can be more of a gambler.  
Canadiens' Bold Target 
With the Carolina Hurricanes in search of a centerman to take over the top-six role that Jesperi Kotkaniemi has failed in filling, Hughes can try and take advantage of that need, and his ability to take on up to 50 percent of a contract and offer them Monahan at half of his last season at $6.375 million ($3.188 million), which falls well within the LTIR space the Hurricanes have available now that Max Pacioretty and his $7 million are on LTIR for the remainder of the season. A 2023 first-round pick is a very real return in this deal, but the Habs could ask for more, if they are willing to expand the deal. If Hughes is ready to bet on his development department, he could also try to take on the soon-to-be restricted free agent forward Dominik Bokk. 
After scoring three goals and 10 points in 32 games in the American Hockey League (AHL) in the 2021-22 season, Bokk was loaned to the top German professional league (DEL). He has remained there this season where he has scored 23 goals and 48 points in 45 games. Bokk seems to have rediscovered his confidence and immense offense upside. However, he will have a hard time stepping over the younger, more established North American prospects in Carolina's pipeline. 
The native of Schweinfurt, Germany, has demonstrated an ability to play at a higher pace, making quick and effective decisions with the puck, knowing when to shoot and when to take advantage of a passing lane, even through traffic. His forecheck has vastly improved as well as he has become far more aggressive in puck pursuit, making life difficult for opponents.  
"I have had more problems with shooting. It was because I wanted to pass instead of taking the shot myself. I worked on that this season. Getting to the NHL is still my goal. But right now I am fully focused on the season with Frankfurt. We'll see what happens after that."
At 6-foot-2 and 181 pounds, Bokk has the size the Habs need, add in his speed, excellent shot, and deceptiveness with the puck making him a dangerous player in the offensive zone, makes him ideally suited for the style of play Montreal is looking to build for the future. The Canadiens' development team would need to get him to play a more disciplined game defensively. Based on his comments, convincing Bokk to return to North America is not going to be a problem. Their biggest challenge would be to make him comfortable in North America, not just on the ice but off of it as well. With the Europeans already on the roster and the European feel and flair the city and its culture provide, it could be an ideal location for the young forward. 
Just as Hughes did in the Ben Chiarot and Tyler Toffoli trades at the 2022 Trade Deadline, he can leverage his salary cap flexibility and the glaring needs of his rival GMs to not only add the highly desired 2023 first round pick, but also take a gamble on a young prospect. Preparing his development, and analytics departments, allows him to pave the way to making bold attempts, or home-run swings, on prospects that may not be in his opponent's plans, but could become high-quality NHL players, if that gamble pays off. 
---
---
Blain is a regular contributor as a THW Writer. For over 7 years he has been a part time journalist and podcaster covering the NHL, the Montreal Canadiens and its affiliates. He has made appearances on various television and radio stations as well as podcasts to discuss the Canadiens, and the NHL. Blain has taken the lessons on integrity, ethics, values and honesty that he has learned as a 29 year veteran of the Canadian Armed Forces and applied them to his work as a journalist with the goal to be a trusted source of information and entertainment.

Checkout latest world news below links :
World News || Latest News || U.S. News

Source link