NHL
3 Senators' 2023 NHL Trade Deadline Targets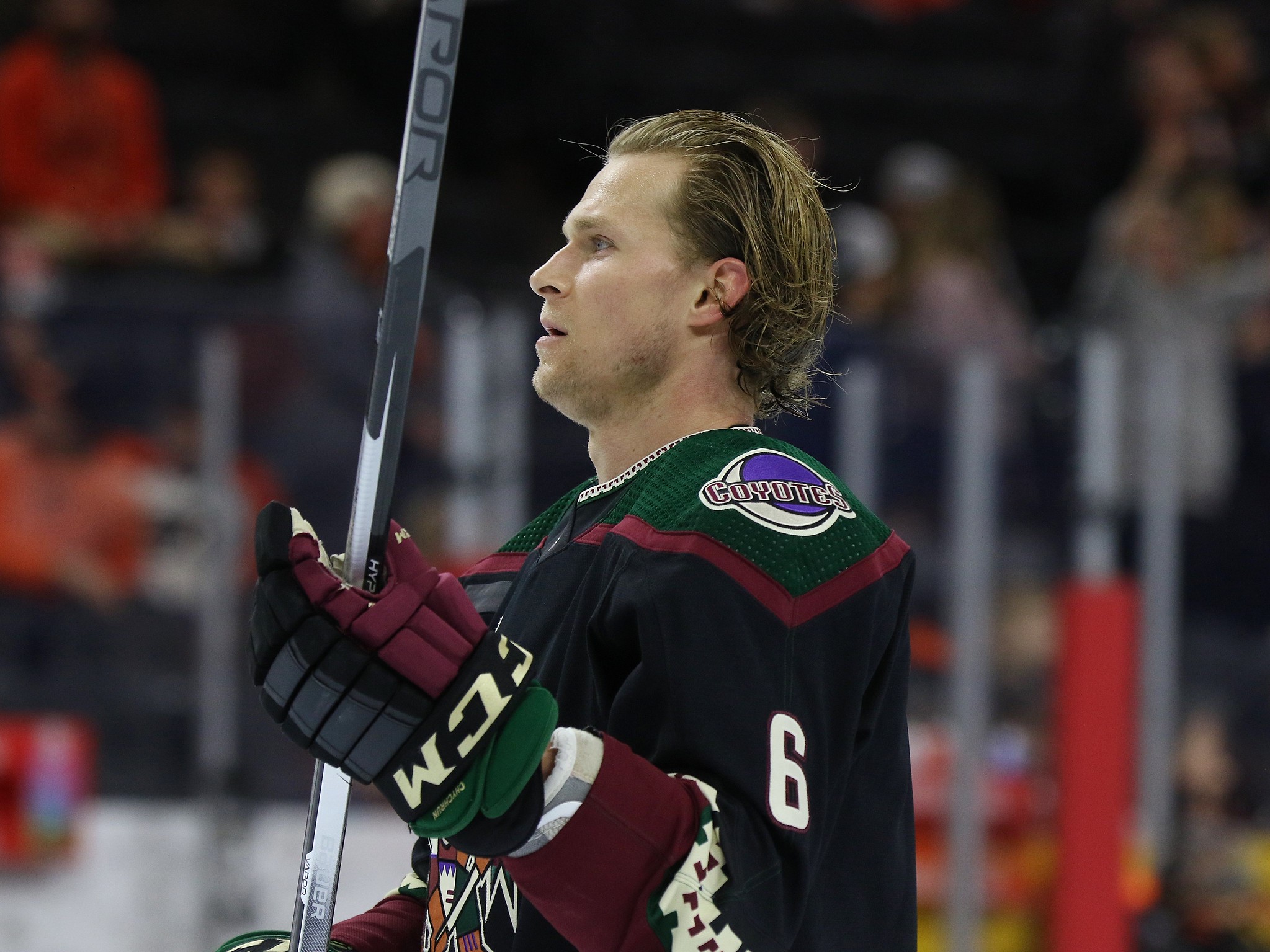 The Ottawa Senators are limping toward one of the most exciting trade deadlines in recent memory. They have performed poorly this season, with their collection of freshly-assembled talent disrupted by injuries, questionable management, and poor luck.
---
---
As a result, there is no need for general manager Pierre Dorion to push his chips to the middle of the table at the deadline for a roster that sits second-from-last in the Atlantic Division and miles from the wild-card spots. However, the Senators still have a role to play. While it would be unwise for Dorion to authorize a major move in the weeks ahead, he has cap space to weaponize and several areas of need to address.
With that in mind, here are three assets the Senators should target before the trade window slams shut at 15:00 (ET) on Friday, March 3.
Senators' Must Acquire Draft Picks at 2023 NHL Trade Deadline
Unless the Senators embark on an incredible winning streak, their chances of qualifying for the playoffs are slim. They have fallen short of preseason expectations and face another early offseason as a result. However, there is a silver lining to their mediocre form: the upcoming draft is stacked, and they should seize the opportunity. If Dorion decides to move on from any of his important assets, there is every chance that a first-to-mid-round pick will be on the other end of the deal.
Related: Senators' Top 3 Trade Deadline Assets in 2022-23
---
Latest News & Highlights
---
Consider, just for a minute, the possibility of an Alex DeBrincat trade. While the Senators should do everything in their power to extend the pending restricted free agent, there is a chance that he might not want a long-term extension.
In that scenario, the Senators would be wise to flip the 25-year-old at the deadline. After a slow start to the season, he has 39 points (15 goals, 24 assists) in 47 games and would be an impressive addition for a playoff-bound squad. Of course, the best-case scenario would be for DeBrincat to extend in Ottawa. But there is an opportunity for the Senators to capitalize on his value if he wants out.
Senators Should Reignite Interest in Jakob Chychrun
It's the trade saga that just won't disappear. The Senators have been interested in defenceman Jakob Chychrun for a while, and he remains on the Arizona Coyotes' trade block.
Ottawa enjoyed a busy summer, working on their forward group, but a lack of defensive improvements has held them back. They remain in the hunt for a blueliner as a result, especially if one as talented as Chychrun becomes available. The 24-year-old comes with a team-friendly cap hit and boasts an impressive skillset. He is a versatile left-handed defender who is capable on either side and confident as a power-play quarterback.
Chychrun will almost certainly benefit from a change of scenery. He has played with a collection of so-so partners in Arizona and could find another level if paired with the likes of Jake Sanderson or Thomas Chabot. Hampus Lindholm's move from the Anaheim Ducks to the Boston Bruins is a perfect example. He performed well enough for the Ducks but has taken his game to another level in Massachusetts. The Senators could hope for a similar outcome if they trade for Chychrun.
Also of note: Ottawa's interest in adding a defenceman is well-documented, and TSN's Darren Dreger recently added fuel to the fire. "He's still looking for a defenceman that, in a perfect world, would be a defenceman with some term, but he's interested in unrestricted free agents," Dreger said of Dorion. "Maybe there's an opportunity to sign that player, or if he gets them early enough, maybe trade that player leading up to the trade deadline."
Senators Should Consider Long-Term Plays at 2023 NHL Trade Deadline
As they are unlikely to make the playoffs, the Senators have an opportunity to make long-term plays at the deadline. If there is an opportunity to buy low on a player who has underperformed lately, it is a chance Dorion should take. Unlike their playoff-bound rivals, Ottawa isn't in a crunch. They have time to take a player under their wing with the future in mind, perhaps someone like pending unrestricted free agent Matt Dumba.
The Minnesota Wild defenceman has been a healthy scratch twice this month, has played poorly lately, and is taking up too much cap space for a franchise hit by buyout penalties. Dumba won't be cheap, but there could be an opportunity to acquire him at a cut price. The 28-year-old isn't the only example – and there are valid reasons why the Senators shouldn't trade for him – but he would be an interesting addition.
Looking Ahead for the Senators
The Senators are about to enter a crucial stretch of the season. They face the Toronto Maple Leafs on Thursday (Jan. 28) before taking on the Montreal Canadiens twice in four days to round out the month. Dorion's squad holds a 21-23-3 record on the season, with a 13-point gap behind the final wild-card spot.
The Senators have decisions to make. Let's see how the deadline plays out.
Luke is an award-winning freelance sports journalist from London, England. In addition to his work on the Washington Capitals and Ottawa Senators for THW, he covers the Elite Ice Hockey League for British Ice Hockey and world soccer for numerous publications, including on Substack. To stay up to date with his content, follow @LukeJames_32 on Twitter.

Checkout latest world news below links :
World News || Latest News || U.S. News

Source link