NBA
Mavs: High risk of losing Jalen Brunson in the offseason
The Mavs now have to ask themselves: Is this team really good enough? Brunson and Dorian Finney-Smith will be unrestricted free agents, with big raises coming.
The Brunson flight risk is real,
sources say. The Mavs have no cap space to replace them.
Source:
Zach Lowe @ ESPN
What's the buzz on Twitter?
Callie Caplan
@
CallieCaplan
After Jalen Brunson pivoted around two Magic defenders to hit a jumper, Luka stood up from the bench and shouted across the court:
"Good double team, Mose!" –
7:42 PM
Khobi Price
@
khobi_price
End of 1Q: Mavericks 34, Magic 23.
Jalen Brunson makes 3 at the buzzer to give Mavs 11-point lead.
Wendell: 7 points, 5 rebounds
Mo Bamba: 5 points, 3 rebounds
Luka: 11 points, 6 assists, 4 rebounds –
7:36 PM

Callie Caplan
@
CallieCaplan
Jalen Brunson just went back to the locker room after a long chat on the bench with Dionne Calhoun.
He went down hard on his last offensive possession, but couldn't quite tell what he was favoring or what was bothering him, though. –
7:23 PM
Tim MacMahon
@
espn_macmahon
Rick Carlisle raved about Dorian Finney-Smith and Jalen Brunson as developmental success stories that have become outstanding players. Credited former Mavs player development director Mike Procopio.
@HoopConsultants
–
5:51 PM

Michael Gallagher
@
MikeSGallagher
Best TS% on drives this season (among top 50 in drives):
Giannis- 66.4
Luka Doncic- 63.1
Jalen Brunson- 61.6
Miles Bridges- 61.5
Malcolm Brogdon- 61.4
DeMar DeRozan- 60.8
Donny Mitchell- 60.8
Zach LaVine- 60.6
Jimmy Butler- 60.3
James Harden- 60
Dame Lillard- 60
Chris Paul- 58.9 –
4:43 PM
Fred Katz
@
FredKatz
You all submitted Knicks-related fake trades.
Here is what I thought of them — from Karl-Anthony Towns to Jalen Brunson, Myles Turner and more:
https://t.co/7IiocYOyN6
pic.twitter.com/ew5w4gOiEw
–
10:36 AM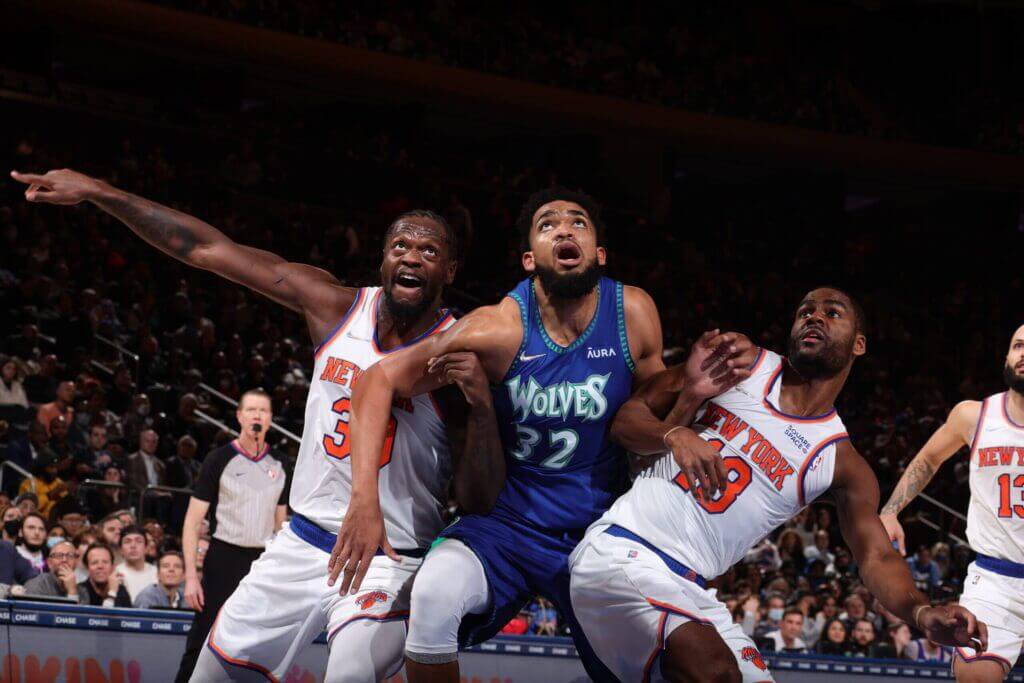 When asked about Jalen Brunson's pending free agency and potential trade market,
Begley stated the Knicks 'have at least touched base' with the Mavericks about Brunson
. Begley also mentioned there's at least one more team willing to make him an offer 'north of $20 million' in free agency. "Jalen Brunson, for many different reasons, has been on the Knick radar for a while now. He's got plenty of connections to the Knicks. So I know the Knicks, at the very least, have touched based with Dallas on Brunson and I can't tell you what it would take to pry Brunson from Dallas from a Knick perspective. I'm not sure on that. -via
Sports Illustrated
/ January 28, 2022
Scotto:
I've heard Jalen Brunson has some admirers in Detroit.
They have cap space and are a team to keep an eye on towards the summer. If Dallas is able to enter the mix for Jerami Grant and acquire him, don't be surprised if either Brunson or Finney-Smith is involved in a trade package. If Dallas is going to part with either player, they're going to want an asset that helps them win now. -via
HoopsHype
/ January 26, 2022

Checkout latest world news below links :
World News || Latest News || U.S. News

Source link