Sports
Knicks reportedly willing to pay big price for Raptors' Anunoby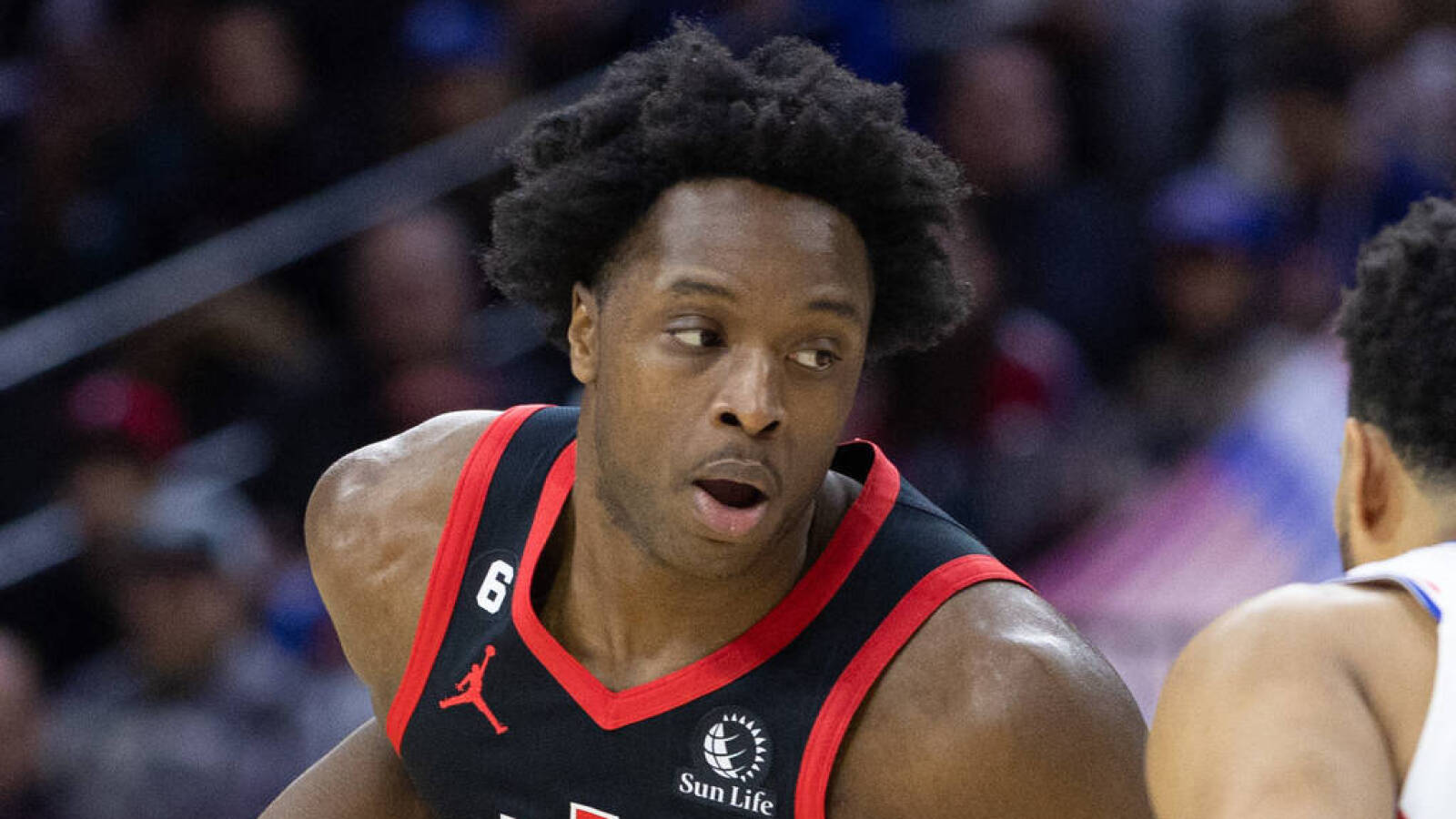 The Knicks (27-24) expect to make a few moves ahead of the Feb. 9 trade deadline to prepare for a potential postseason run. The Athletic's Shams Charania reports they may be willing to give up a haul in exchange for a premier defender.
According to Charania, the Knicks have "shown a willingness to offer multiple first-round picks" for Raptors forward O.G. Anunoby. Charania mentions that the Phoenix Suns (26-25), who have eight first-round picks until 2030, are also interested in the 25-year-old. 
SNY's Ian Begley reported last week that the Knicks were comfortable offering the same package for Anunoby at the end of November. 
Teams around the Association have noted that Toronto (23-28), the 12th seed in the Eastern Conference, may shake up its roster at the trade deadline. 
With a roster of young players needing more time to develop and veterans without that time, the Raptors must decide on their future direction sooner than later. Raptors vice chairman and president of basketball operations Masai Ujiri could start the process by trading Anunoby. 
The 23rd overall pick in the 2017 NBA Draft, Anunoby is averaging 16.9 points, 5.5 rebounds and a league-leading 2.1 steals per game this season. He can become a free agent after the 2023-24 season. 
Bruce Arthur of the Toronto Star previously reported that the Raptors declined an offer for Anunoby from an unnamed team consisting of three first-round picks. If the Knicks were that team, it would make complete sense.
New York has plenty of draft capital, but most of its picks are heavily protected, likely explaining the Raptors' refusal to accept such an offer.
Although Anunoby is highly skilled and would be an excellent fit for defensive-minded head coach Tom Thibodeau's system, multiple first-round picks seem like an overpay. He's fairly injury-prone (he's currently dealing with a wrist injury), having played 48 games last year and 43 the year before. 
It's possible that Anunoby moving to New York could negatively affect his stats, in addition to making the roster even more crowded. Since R.J. Barrett and Quentin Grimes are New York's wing starters, Anunoby would probably come off the bench.
Should a trade occur, Anunoby or Barrett might sometimes be forced to act as a small ball PF, cutting into Obi Toppin's already limited minutes.
Could packaging Toppin with Evan Fournier and a protected pick or two be enough to acquire Anunoby and a salary filler? If Toronto makes Anunoby available, a package similar to this would be a better alternative for New York rather than giving up multiple first-round picks. 
Toronto's situation will be one of the many to monitor as the trade deadline approaches; expect the rumor mill to continue heating up over the next week and a half. 

Checkout latest world news below links :
World News || Latest News || U.S. News

Source link