Sports
Jake Paul: I'm going to be a world champion | 'That's like saying a pig's going to fly,' responds Tommy Fury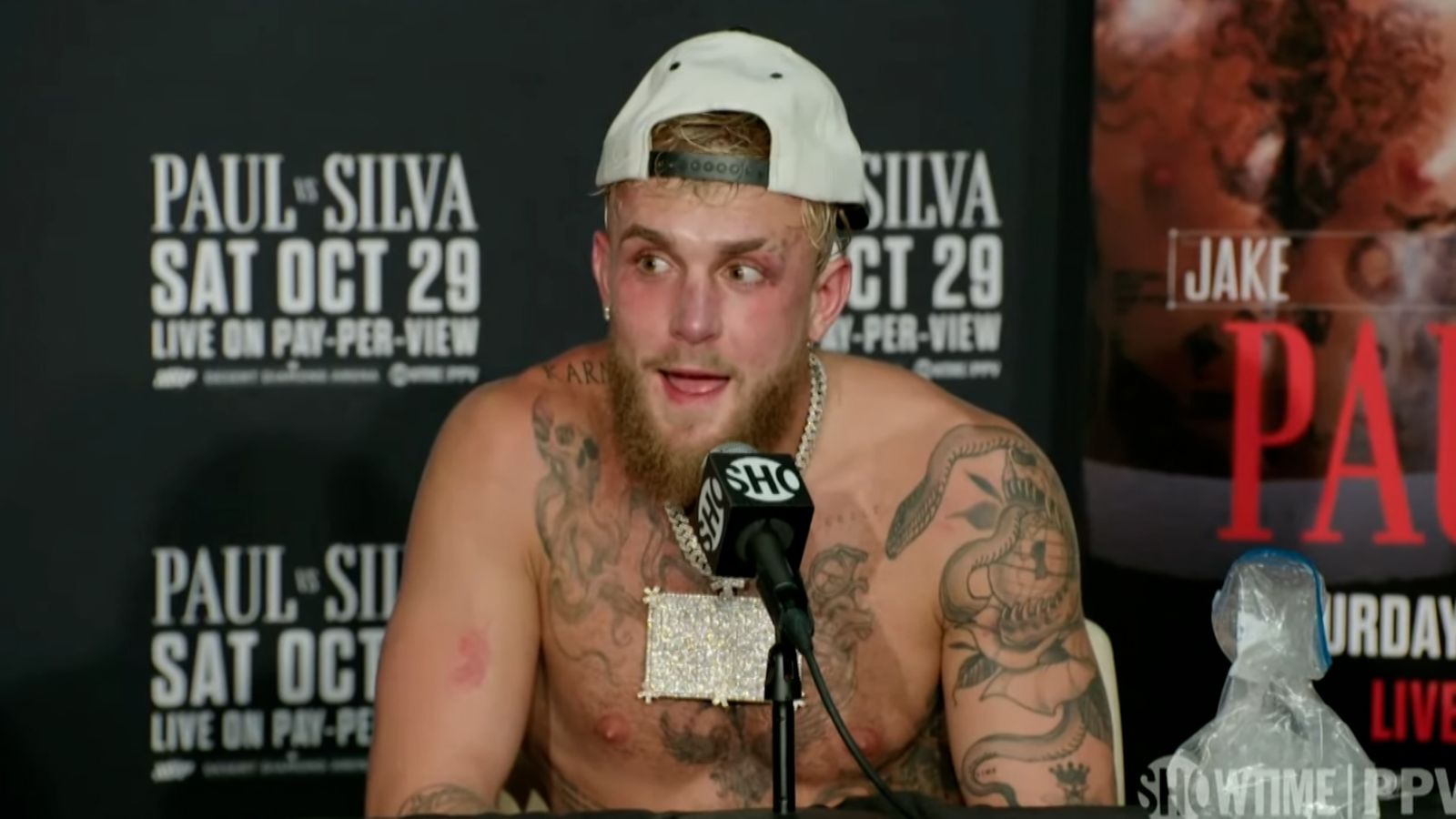 For a Youtuber turned prizefighter Jake Paul has an unlikely ambition. He wants to become a world champion and he believes that will happen in the next two or three years.
"I want to become a world champion. I'm going to become a world champion and these fights are all just stepping stones to get there. I'm slowly improving," Paul told Sky Sports News.
"I've sparred against world champions and done phenomenal against them, so who knows what can happen in two to three years from now when I go into my athletic prime? I'm starting to really, really get this sport and all aspects of it.
"It's really actually scary what could possibly happen. I think not only will I become a world champion, I think I will be a dominant world champion and knock someone out for the belt."
Paul is an unbeaten 6-0 as a professional boxer, although so far his wins have come against an assortment of other cross-over sportsmen.
His boxing matches have included wins over former mixed martial artists, including UFC legend Anderson Silva. Tommy Fury, who will fight Paul on February 26 in Saudi Arabia, will be his first opponent to come from a boxing background.
"You can expect Fury face down on the canvas, unconscious and it's going to happen fast. Get your popcorn but don't blink," Paul declared.
"They hate on me beating Tyron Woodley, they hate on me beating Anderson Silva, not understanding that they are both 10 times better boxers than Tommy Fury.
"So the critics and the sheep who believe Jake Paul hasn't fought a real boxer, someone his age, they're technically right and this checks that off. So that's going to be fun to shut those people up.
"The kid is good but he's not great and he's never been in there with someone who wants it more than him.
"I'm hyper-competitive and I want to be the best at whatever it is that I do. So I feel like my whole entire life has led me up to this moment and to come in with a different sort of narrative, through Youtube and Disney Channel and to change the sport of boxing, how the promotion's done, how the fighters are paid, how the events are looking, that to me excites me, to innovate in this sport that has needed it for the past decade or so.
"I'm excited to help this sport."
Fury's fight with Paul has collapsed twice before due to injury and then visa issues.
"Because when you're solely confident in your own mind that you can dismantle this man and twice before things out of your complete control keep popping up, it is tough," Fury told Sky Sports News.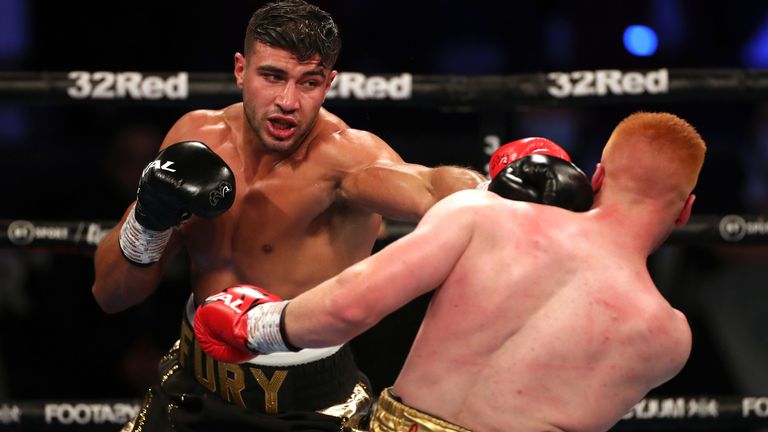 "He had two lucky escapes out of the fight the previous times and he should have taken them.
"Be careful what you wish for."
He scoffed at Paul's world championship dream. "That's like saying a pig's going to fly. I'm going to teach Jake Paul a lesson on February 26. I'm going to show that he can't just pick up a pair of gloves whenever you want and say, 'Oh I'm going to be a world champion'," Fury said.
"World champions are destined and world champions are born and he is definitely not a world champion. He's not a champion or anything of the sort in boxing and he's going to find that out on February 26.
"He's fought old men. 50-year-olds, 40-year-olds, wrestlers, NBA stars. He'll probably fight Tiger Woods after me," Fury added. "What can you make to that?
"I'm the first [boxing] man he's come up against and he could have picked a little easier task for himself.
"I'm going to knock Jake Paul out, very early."
Checkout latest world news below links :
World News
||
Latest News
||
U.S. News
Source link