Sports
Commissioner Gary Bettman has laughable response to notion of tanking in NHL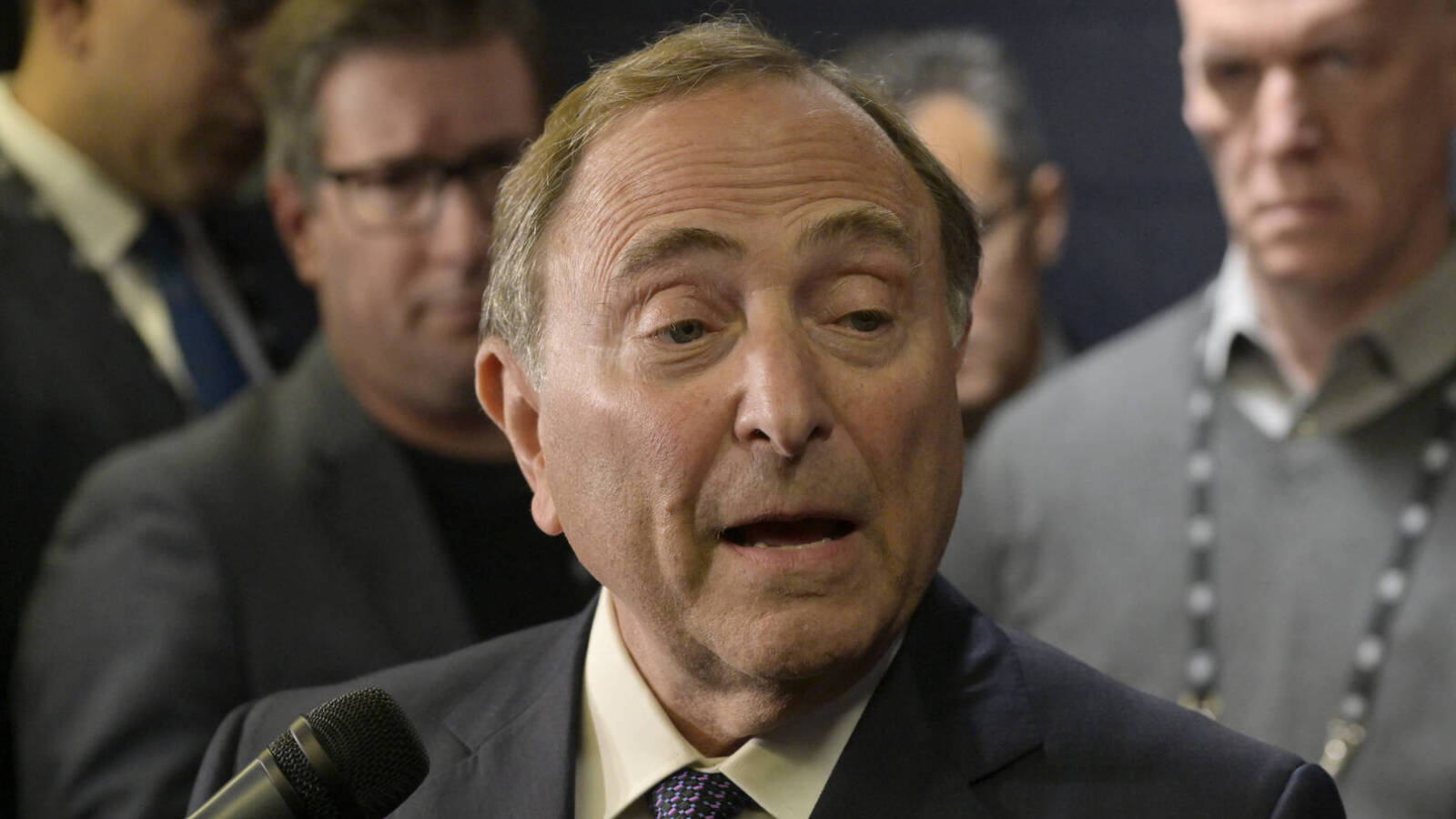 Tanking isn't a problem in the NHL, according to the league's commissioner, Gary Bettman.
Bettman held a surprise news conference on Tuesday before a game between the Montreal Canadiens and the Boston Bruins that he was in attendance for. There wasn't an outright reason for meeting with the media, but he fielded some questions, particularly about the league's tanking problem, which according to him, there is none.
"Nobody tanks because we have a weighted lottery," Bettman told reporters. "You're not going to lose games to increase your odds by a couple percentage points. That's silly. And frankly, suggesting tanking, I believe, is inconsistent with the professionalism that our players and our coaches have."
He somehow said that with a straight face, especially when that has certainly not been the case this year as teams try their best to land the first overall pick, and with that, the consensus top selection in Connor Bedard. The Anaheim Ducks, Columbus Blue Jackets, Chicago Blackhawks and Arizona Coyotes all already find themselves more than 20 points outside of a playoff spot, with the San Jose Sharks close behind.
"Our players and our coaches do their best to win," Bettman added. "And again, just because you may finish with the worst record in the league you've got something like a 75% chance that you're not going to get the first pick."
Bettman also provided an update on the investigation into the 2018 Canadian World Junior team, saying that it's "really close to the end." He added that it was "not a race," and the goal was to "get it right."
"Doing an investigation of this nature, getting access to information and people, isn't something that you can just snap your fingers and make happen," Bettman said. "Obviously, we're not the only ones conducting an investigation and apparently nobody's done yet and so we want to bring it to its conclusion, but we're just not there yet."
The 2018 Canadian World Junior team is being investigated for sexual assault that was allegedly committed in the summer of 2018 when the team was at a gala celebrating its gold-medal victory. Several players had allegedly taken an intoxicated woman into a hotel room and assaulted her. News first broke of the case when TSN's Rick Westhead that Hockey Canada had settled a lawsuit with the woman.
"Getting access to people on a timely basis, we don't technically have subpoena power, getting documentary evidence that may be filed in places that you have to get access to," Bettman said. "It's complicated. It's not like simply saying, we want it to happen. But we're trying to work it through when we get to the end and we want to get it right."
Bettman also mentioned that the process to sell the Ottawa Senators was "underway." Senators Sports & Entertainment said in November 2022 that the team was looking for potential buyers after the previous owner, Eugene Melnyk, died in March 2022.

Checkout latest world news below links :
World News || Latest News || U.S. News

Source link