U.S. News
Facebook is rebranding everything but faces the same old problems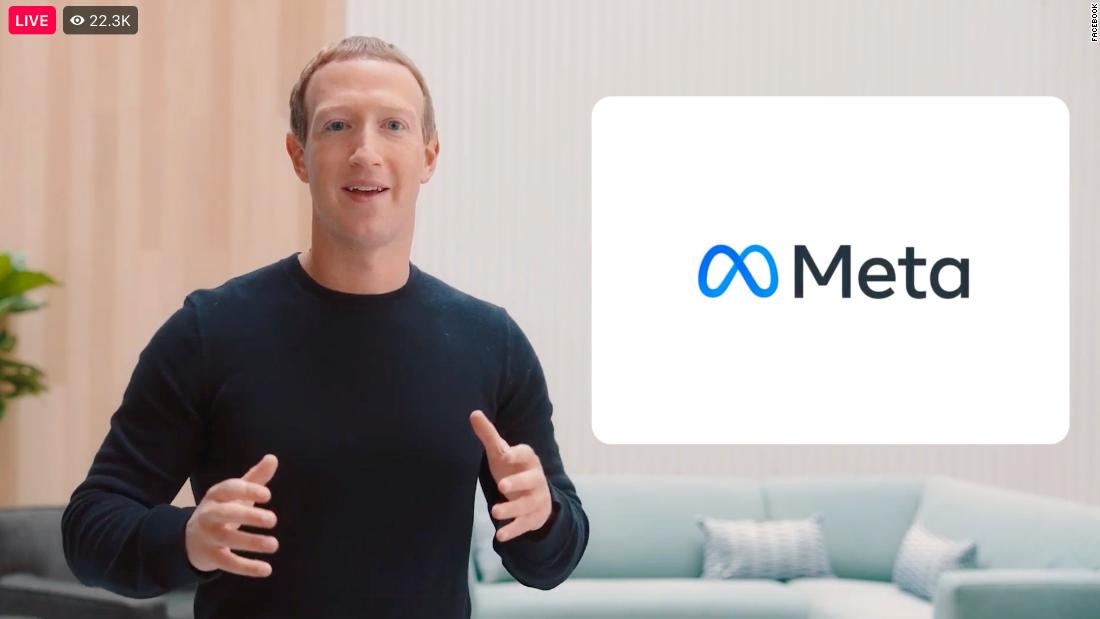 This week, the company continued with its rebranding campaign. The News Feed, for years the centerpiece of the Facebook user experience and also central to some of its controversies, was
rebranded
simply as Feed. Its employees, previously known as Facebookers, became Metamates. And its corporate values got a refresh, too.
Gone are corporate maxims like "be bold." Instead, the company introduced guidelines such as "focus on long-term impact" and "be direct and respect your colleagues." Mark Zuckerberg, the company's cofounder and CEO,
said
the changes were needed because "we're now a metaverse company, building the future of social connection."
"We've already built products that are useful to billions of people, but in our next chapter we'll focus more on inspiring people as well," Zuckerberg wrote in an explanation of the new value "build awesome things."
The changes this week once again hint at the company's eagerness to turn the page and refocus its employees, and arguably the general public, on a new era of its business — one less tarnished by years of controversy.
Zuckerberg himself appears eager to turn away from some of the recent turmoil, announcing this week that Nick Clegg, formerly Meta's vice president of global affairs and communications, has been promoted to president of global affairs. Clegg's promotion will free up time for Zuckerberg to focus on the company's efforts to build new artificial and virtual reality products, Zuckerberg said.
"At the end of the day, Mark can run, but he can't hide from the regulatory pressure," Katie Harbath, a Facebook alum who helped lead the company's global election efforts until her departure last year, said of his making Clegg effectively the company's most public face on policy issues.
"Wall Street and the investment community [have] caught up with [the fact that] that the core business at Facebook is no longer growing, it may even be in decline at some point, and therefore Facebook has had to make an enormous pivot into a tangential, and really unrelated, space," said Gil Luria, technology strategist at investment firm D.A. Davidson.
Facebook's problems continue
CNN Business obtained redacted copies of the new SEC complaints as part of a consortium of news organizations from a Congressional source, who also provided the internal documents that formed the basis of last year's Facebook Papers reporting.
The new complaints accuse the company of misleading investors about its efforts to address climate and Covid-19 misinformation on its platforms. They detail how Facebook had repeatedly touted its efforts to fight misinformation about Covid-19 and climate change and allege that internal documents indicate employees were raising concerns at the same time about such content being easily available on the platform and about shortcomings in the company's efforts to address it.
"Some investors simply will not want to invest in a company that fails to adequately address such misinformation," one of the SEC filings states. Haugen previously filed SEC complaints against Facebook related to its handling of misinformation about the 2020 Presidential election and January 6 insurrection, human trafficking on its platforms, the effects of its products on teens and more.
In a statement to CNN Business, Meta spokesperson Drew Pusateri said the company has directed two billion people to authoritative public health information and used its Climate Science Center, available in more than 150 countries to provide reliable information about the climate, while working with independent fact checkers to address and remove false claims. "There are no one-size-fits-all solutions to stopping the spread of misinformation, but we're committed to building new tools and policies to combat it," Pusateri said.
Building out its VR efforts might help. Indeed, Meta's and Zuckerberg's focus on the company's metaverse ambitions may be an acknowledgment of the fact that its existing business is in trouble, Luria said. He noted that Zuckerberg's updates this week may be a way of communicating, both inside the company and externally, "the importance and timeliness of this pivot."
Meta is working to develop its own tech ecosystem that users will be able to access with its own Quest headsets and where it can run its own app stores, without being at the whim of companies like Apple and Google. The problem: the metaverse, and broad adoption of its related technologies by consumers and advertisers, is still years away, so that solution is unlikely to turn Meta's fortunes around anytime soon.
"In the meantime," Luria said, "if their core business is slowing down and will possibly start declining at some point, that will break Facebook's long streak of fast growth that they've had… since they've gone public."
CNN's Brian Fung contributed to this report.

Checkout latest world news below links :
World News || Latest News || U.S. News

Source link