U.S. News
Economists' crystal balls are growing cloudier. But they still expect a recession | CNN Business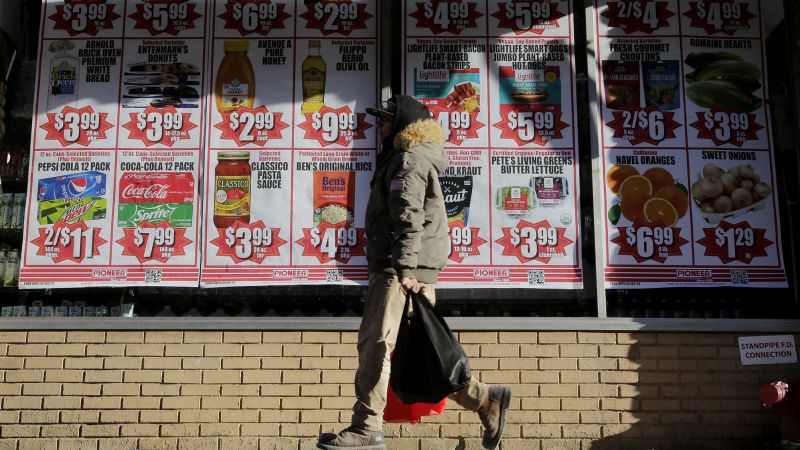 Minneapolis
CNN
 — 

The US economy is confusing: Jobs are surging. Inflation has been cooling but still running relatively hot. Gas prices are on the rebound. Consumers keep spending, and their confidence is growing. But holiday sales were tepid. Corporate layoffs are mounting. Company earnings aren't stellar. And mortgage rates are ticking higher.
In a time when the economic data has delivered mixed messages or flat out busted expectations, economists' predictions for the year ahead are growing increasingly opaque.
The National Association for Business Economics' latest survey, released Monday, shows a "significant divergence" among respondents about where they think the US economy is heading in 2023, the organization's president said.
"Estimates of inflation-adjusted gross domestic product or real GDP, inflation, labor market indicators, and interest rates are all widely diffused, likely reflecting a variety of opinions on the fate of the economy — ranging from recession to soft landing to robust growth," Julia Coronado, NABE's president, said in a statement.
Nearly 60% of survey respondents said they believe the US had a more than 50% shot of entering a recession in the next 12 months.
When such a recession would start was another matter: 28% said first quarter, 33% said second quarter, and 21% said third quarter.
As the Federal Reserve's battle against high inflation continues to loom large, economists anticipate that key inflation gauges will slow this year, landing around 2.7% to 3% in 2023 and inching closer to the 2% target by 2024.
Creating some uncertainty among economists, however, is what the Fed might do during that time as well as the potential effect from external factors.
"Panelists' views are split regarding how high the Federal Reserve may raise interest rates, how long rates might stay at the peak, when cuts would begin, and what would signal the central bank's actions on each of these fronts," Dana M. Peterson, NABE Outlook Survey chair, and chief economist at the Conference Board, said in the report. "Respondents are also highly concerned but divided in their opinions regarding the consequences of other matters that might affect the US economy, including the impact of China's reopening on global inflation and the looming debt ceiling."
In terms of the labor market, which remains strong and tight, panelists' median projections for monthly payroll growth this year was 102,000, a significant upward revision from projections in December for 76,000 jobs per month.
NABE economists said they expect unemployment to increase, but the majority doubt it'll exceed 5%.
On the housing front, they expect home prices and new home construction to continue to fall this year, projecting that housing starts could see their largest decline since 2009.
But they don't anticipate the downturn to swing into "bust" territory. A mere 2% of respondents said that a "housing market bust" was the greatest downside risk to the US economy in 2023.
Instead 51% of respondents said the biggest downside risk was too much monetary tightening. Trailing far behind in second was the broadening of war in Ukraine, with 12%.
Checkout latest world news below links :
World News
||
Latest News
||
U.S. News
Source link