U.S. News
Democrats have been doing well in special elections in 2023 | CNN Politics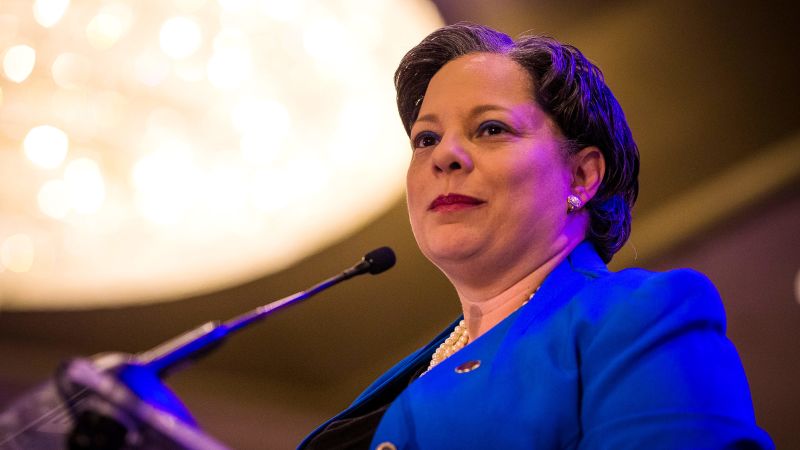 CNN
 — 

Democrat Jennifer McClellan easily won the special election for Virginia's 4th Congressional District last week. The fact that a Democrat comfortably retained a Democratic seat in a district President Joe Biden would have won under its new lines by 36 points in 2020 is not surprising.
What is notable is that McClellan didn't just win, she outperformed Biden's 2020 margin by 13 points. It's part of a pattern in special elections this year that suggests that the national environment may be friendlier to Democrats than Biden's sub-50% job approval rating would indicate.
So far in 2023, besides McClellan's race, there have been 12 special elections for state legislative seats in which at least one Democrat ran against at least one Republican. And in those 12 races, Democrats have been outperforming Biden's 2020 margins by an average of 4 points.
Now, 12 isn't a particularly large sample size when examining special state legislative elections, so that 4-point average swing could shift somewhat as more special elections are held.
Still, a sample size of 12 isn't nothing, especially considering these elections have taken place in areas ranging from red to blue and across six states, from New Hampshire all the way down to Louisiana.
And this 4-point swing to the Democrats is very much unlike what we saw in the state legislative special elections during the 2022 cycle before Roe v. Wade was overturned. In those elections, Democrats were underperforming Biden's margin by an average of 4 points.
The change in special elections reminds me of what happened in early 2019. Democrats were coming off a big 2018 midterm campaign in which the special elections leading up to it were the first indication that the party was in for a big night.
In state special elections in the first half of 2019, Democrats continued to outperform the party baseline from the previous presidential election, but not by anywhere close to how well they had done in specials before the 2018 midterms. Sure enough, Biden would go on in 2020 to do better than Democrats had done in 2016, though not as well as Democratic House candidates had done in 2018.
Also in the first half of 2019, House Republicans easily retained control of a very red district in Pennsylvania in the first special federal election of that cycle. The result was similar to how House Democrats did in Virginia last week – easily winning a very Democratic seat in the first congressional special election of 2023.
That big Republican win in Pennsylvania in 2019 wasn't surprising, but what was so out of character was how the result nearly matched the GOP baseline set in the previous presidential election. This was very unlike the vast majority of special federal elections in the 2018 cycle and presaged a tight 2020 presidential election.
Let's not forget, too, that Democrats did do better than the 2020 baseline in the special elections last year following the overturning of Roe v. Wade (though generally not by the same degree as the result in Virginia last week). This foreshadowed a stronger-than-expected midterm election for the party in control of the White House.
Of course, it's still very early in the current election cycle. There's a lot of time for things to shift between now and the 2024 general election.
But, for the moment at least, congressional and state legislative elections aren't the only ones in which Democrats have been doing well.
Indeed, if you want an idea of how the current political environment could make a difference in a swing state, look no further than one of the most important swing states: Wisconsin.
The Badger State held a nonpartisan primary last week for a critical state Supreme Court seat. This race – to succeed a retiring conservative – will determine whether liberals or conservatives hold the majority on the bench and could affect rulings on abortion and gerrymandering, among other issues.
Two liberals and two conservatives ran in the primary, which had an unusually high turnout. A liberal and a conservative have advanced to the April general election, but the two liberals combined beat the two conservatives combined by 8 points – in a state Biden won by less than a percentage point in 2020.
Were that result to hold in April, it would mark one of the most important judicial election wins for liberals in the country this century.
We'll just have to wait to see if this blue tint we're witnessing in a small cross-section of elections across the country continues to hold true as the year goes on.
Checkout latest world news below links :
World News
||
Latest News
||
U.S. News
Source link