U.S. News
Democrats coalesce around a Joe Biden 2024 campaign as reelection decision looms | CNN Politics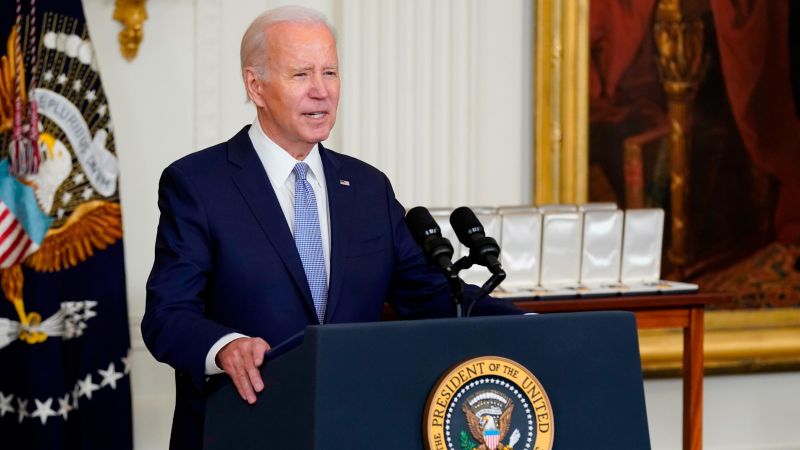 CNN
 — 

As President Joe Biden's top advisers circulated at White House holiday parties and held quiet briefings for key allies last month, a formulation of the same question came up again and again: How can I help with the campaign?
It was a consistent, if informal, query from donors, operatives, activists and celebrities alike, one Biden adviser recalled. It was also a clear shift that only served to bolster the view inside the West Wing that, after a year defined by intra-party questions about just about everything Biden did, the party has coalesced around one final White House run.
Officially, there isn't a campaign yet. And Biden has yet to personally interview any candidates for top roles. But as he nears a final decision on running for reelection, Biden has given every indication to those around him he is preparing to launch another bid for president.
A tight circle of Biden's closest advisers have been working for months to build a campaign apparatus to be ready for his decision, and they have started to eye next month for a potential announcement.
They have consulted with top officials in battleground states on lessons learned from the midterms to build a strategy for 2024.
They are also methodically starting to rollout a message that emphasizes Biden's accomplishments while allowing Republicans' intra-party feuding to speak for itself. The central tenets of that message have shown up in Biden's post-midterm election travel around the country – an itinerary that included visits to Arizona and Michigan and will put Biden in Georgia on January 15.
All three were critical to Biden's path to victory in 2020 and will be again should he run in 2024. All three remain hotly contested battleground states.
"In time," Biden said this week after a reporter asked when he would announce his reelection bid.
For the president, the decision to run again combines questions of duty, pride, family and health. Already the oldest president in history, Biden would be 86 at the end of potential second term. His team is keenly aware that Biden's age – specifically the public perception tied to it – is one of his biggest liabilities. It remains the reason many Democratic voters say in polls he should not seek another term.
But to many on his team the decision appears all but made, even as Biden was set to consult with members of his family over his winter vacation in the US Virgin Islands about mounting a reelection bid. Aides said the president spent the week on St. Croix in high spirits, golfing with his grandson and relaxing in the sun on a secluded and private beach.
In conversations with CNN, close Biden allies, administration officials and members of Congress said it is nearly impossible to find anyone in the president's world these days who believes anything other than the fact that the president will seek a second term.
"We all operate under the assumption he's running," said one senior administration official.
"The guy is running," said a Democratic lawmaker in close touch with the West Wing.
"We all know: He's running," was how another top official in the administration put it. "All systems go."
CNN Exclusive: Pelosi and Schumer say Biden should run for re-election in 2024
Biden said the day after the November midterms that he "intended" to run again, barring any unforeseen episode. And he and his family have signaled to others – including in early December to the visiting French President Emmanuel Macron – that they are preparing for a run.
Biden's reluctance to definitively announce his intentions is in part driven by a desire to avoid triggering compliance with candidate election laws.
Advisers, however, note that when Biden says he's a "great respecter of fate," it's less of a dodge than it would appear.
"When you've been through what he's been through the last five decades, personally and politically, that's not a BS answer," said one person with long-standing close ties to Biden, citing the family tragedies that play a central role in the president's worldview. "But nobody is more cognizant of the things that are out of your control."
That said, the person noted, "The way things have aligned certainly drives a view that his theory of the case has been on the mark."
Senior White House aides were buoyed by a notable shift at the end of last year. The core of Biden's agenda had been signed into law, laying out a road map for tangible accomplishments to highlight in the months ahead even as a new House Republican majority was set to freeze broader White House legislative ambitions.
Predictions of an all but certain political demise appeared greatly exaggerated, but even some Democratic reservations remain – albeit in a significantly less public form.
"A lot of things went right at the right time to end the year the way we did," one House Democrat said. "I'm behind him, but my concern is that they're overreading just how responsible they are for what came together."
Still, the results of the midterm election have marked a notable turning point – if not in Biden's actual decision-making process, which only a handful of individuals close to the president are genuinely privy to, then in the widespread perception around whether Biden intends to seek a second term.
"There was a feeling that our folks could finally exhale," one person familiar with the dynamics told CNN. "We laid out our plans and our theory of the case and it wasn't that they didn't believe it in, they just didn't think it would carry the day politically. Well, now we have evidence it did just that."
The evidence advisers point to includes a clear-cut record of consequential legislative success and an economy they believe has transitioned from a period of historically rapid recovery from the Covid-19 pandemic to a level of consistent durability. They believe that consistency comes as there are concrete signs the soaring inflation that has plagued his second year in office has started to ebb.
That sense of vindication was only deepened, some said, by the long-running sense among Biden's closest allies that he has consistently been underestimated – including in the last presidential election.
"Especially after the midterms," a senior administration official said, the broadly held belief about Biden's political future solidified into: "Of course he's running."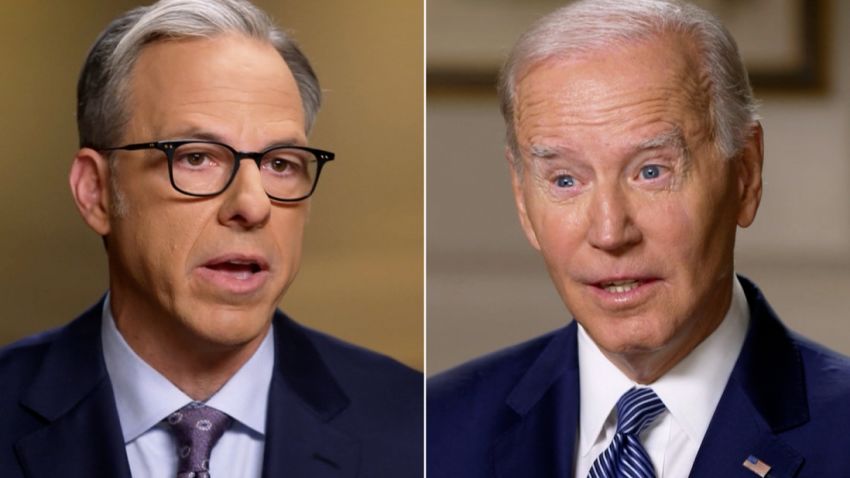 Tapper questions Biden about his age ahead of potential 2024 bid
Earlier this year, some Biden advisers privately hoped for a decision and announcement by the middle of January, believing it was important to signal Biden's intentions to fellow Democrats – including those who foster their own presidential aspirations.
But in the nearly two months since November's midterms, Biden has left little question as to his plans, both in public and in private conversations, and nearly every Democrat seen as a possible contender has said they would hold off running if Biden gets in the race.
Aides have also kept a close eye on the lackadaisical launch of former President Donald Trump's third run for the presidency, with a sense that it underscores there is no overarching need to rush out with a decision.
Biden's advisers have kept a close eye on other likely top-tier Republican candidates, including Florida Gov. Ron DeSantis, as the Democratic National Committee has continued its extensive efforts to compile research on potential challengers.
Yet there is a view that those Republicans are certain to spend the next year trending sharply right in order to compete in the GOP primary – something that will give Democrats ample areas of contrast, or attack, against whoever emerges in a general election.
While Biden recently said that he hopes to announce his decision early in the new year, many who know him well are skeptical that the president will meet that aspirational timeline. They point to the many self-imposed deadlines he has blown past before – from major policy announcements to his deliberations over whether to run for president in the 2020 election.
"No way," said a top administration official about the prospects of Biden sharing his official decision in the first month of 2023. "Joe Biden likes to stretch things out."
Biden's team has pointed to former President Barack Obama's reelection announcement in April 2011 as a guidepost, though expect Biden to make his announcement earlier than that – potentially by the end of February.
Much like the decision timeline, the nascent campaign infrastructure – and the key players that drive its operations – will reflect Biden. As one person who has worked with Biden on several campaigns put it: "The president will drive this and whatever we do will be because it's what he thinks is the right path – no matter what talking heads or outside operatives say."
That idea also serves as the driver behind a campaign infrastructure that has to some degree been built out on a steady basis since before Biden even set foot in the Oval Office.
Immediately after the 2020 election, Biden directed his campaign to turn over its assets to the Democratic National Committee, from the grassroots fundraising infrastructure to the distributed organizing program. The move helped drive roughly $90 million in state and electoral programs in the lead up to the midterms – nearly triple the amount of the 2018 midterm cycle.
Overall, the DNC raised $292 million through September 2022, a record for the committee, and Biden's 2020 campaign infrastructure drove $155 million in grassroots fundraising.
The fundraising is critical, Democratic officials said, but the roots of any reelection campaign lie in decisions that built out state-level infrastructure months earlier than any prior cycle while overarching data operations were centralized and constantly refreshed at the same time.
The key states targeted for the new investments were all critical battlegrounds in the midterm elections. But in the words of one Democratic official, "it doesn't take a political genius to overlay those battlegrounds with the Biden 2020 map."
The states include Arizona, Georgia, Michigan, New Hampshire, Nevada, North Carolina, Pennsylvania and Wisconsin. All but one of those states – North Carolina – was in the win column for Biden in 2020 and all will be central to any pathway should he choose to run in 2024.
When Biden is ready to make his announcement, the DNC infrastructure that was always quietly viewed as the core infrastructure of a reelection campaign will be ready to go.
It's a dramatically different moment from the one Biden faced as he closed in on his decision in 2019 for a campaign that largely started from scratch and at various points faced financial, infrastructure and organizational issues.
This time around, Biden's operation will "have the benefit of turning things on whenever we want them, as fast as we want them," one adviser said.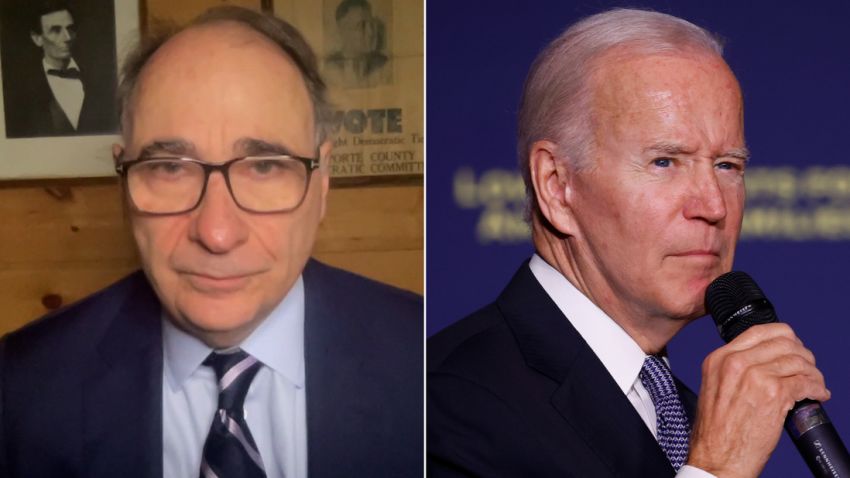 Axelrod on 2024 primaries: If you're thinking of challenging Biden, 'forget about it'
For Biden, however, the message has always been the most important piece of the equation – and it's already clear officials have a good sense of what it will be based on the work of Biden's first two years.
Much of that work flows directly from past campaign promises or carry a through-line from Biden's long-held views about both politics and policy. But advisers note, it will also making clear that there is vital work still to be done.
Top White House advisers Mike Donilon and Bruce Reed, both longtime Biden aides, have already begun work on the annual State of the Union address, which is viewed internally in part as a springboard for the president's reelection message.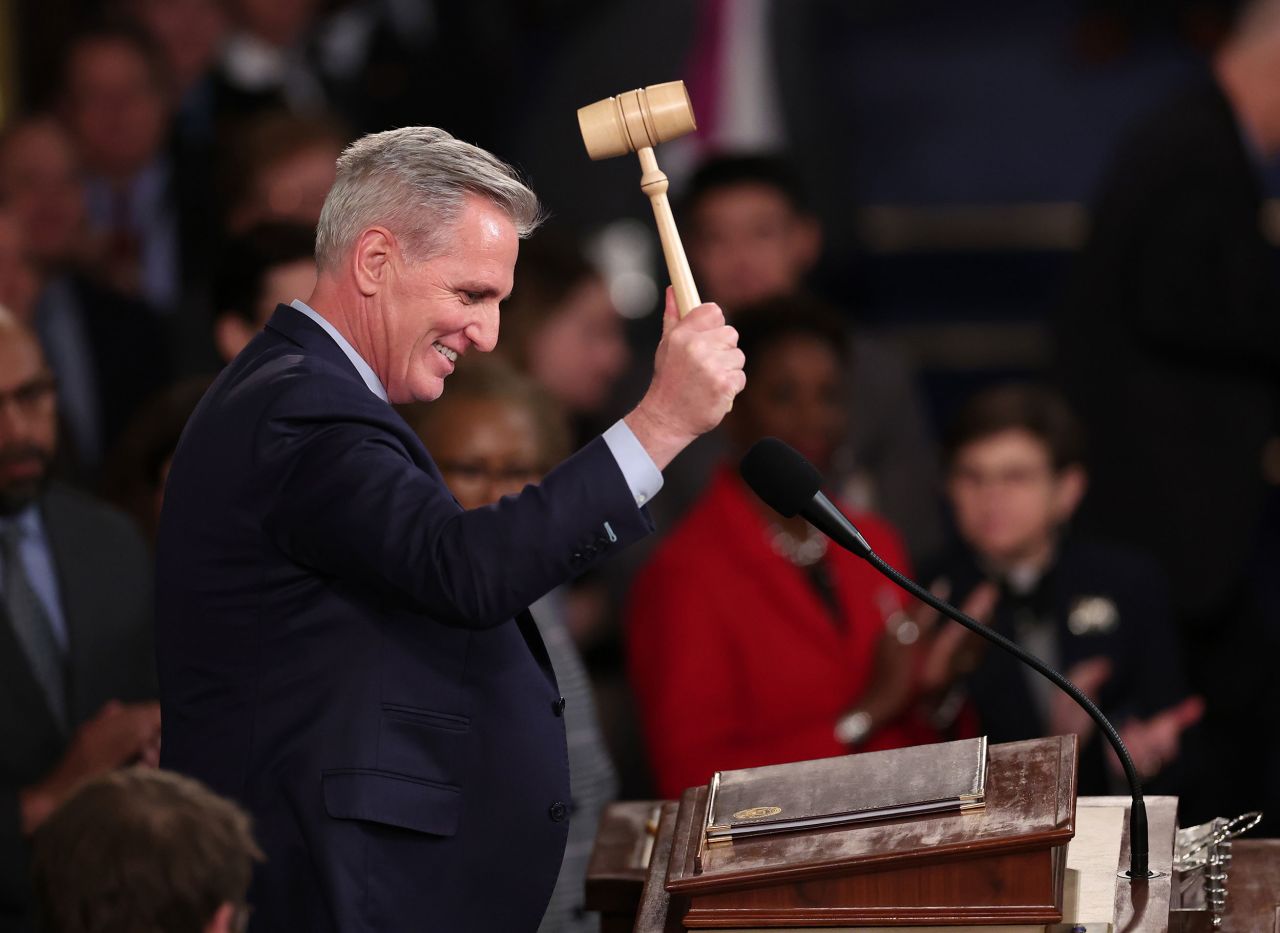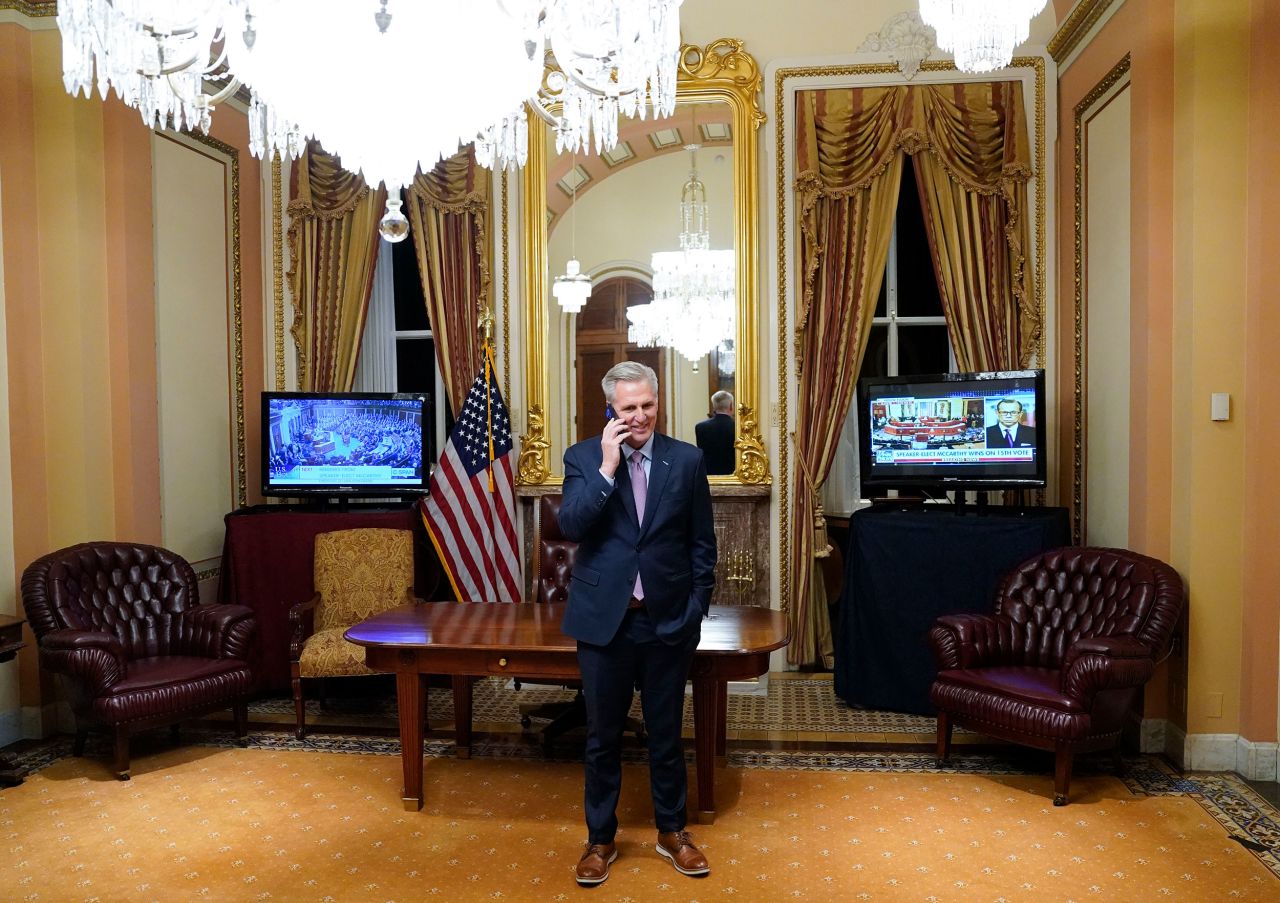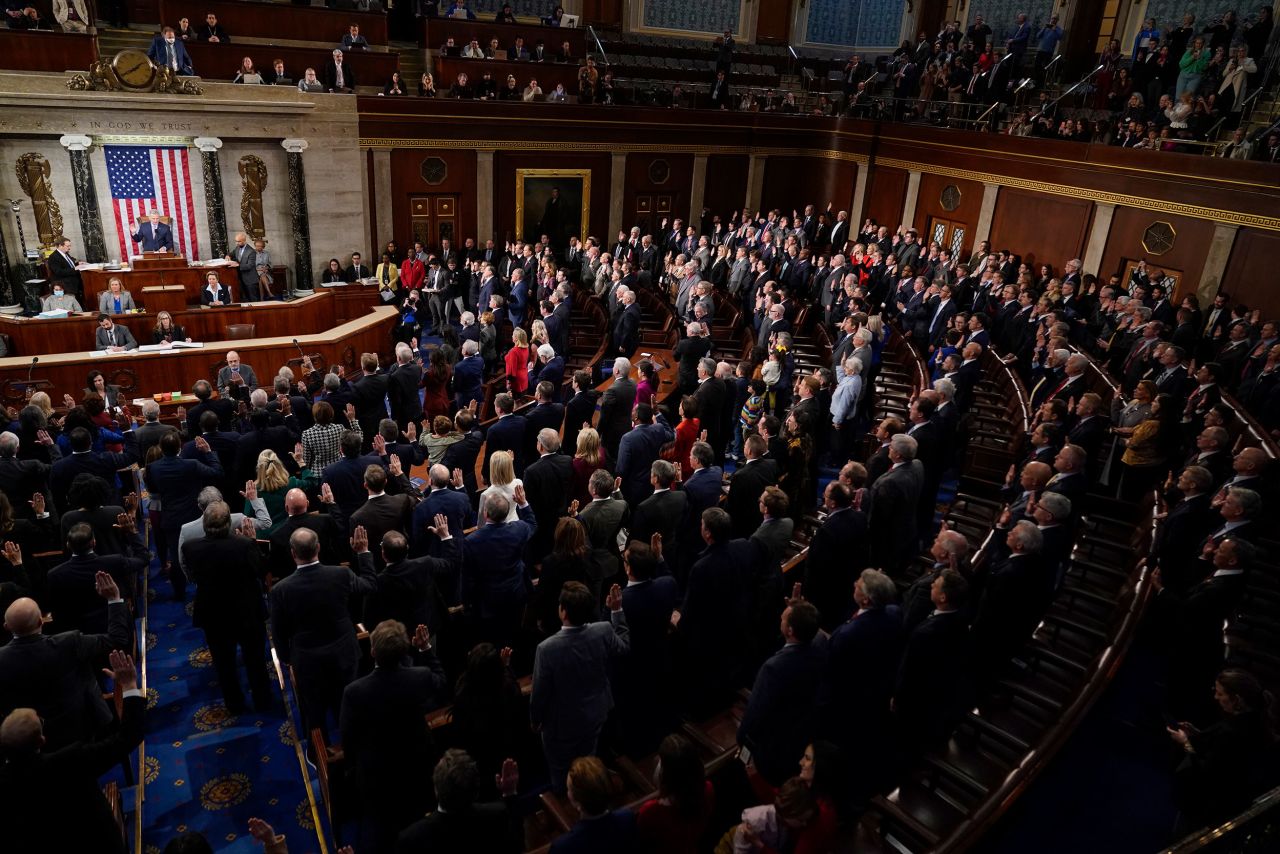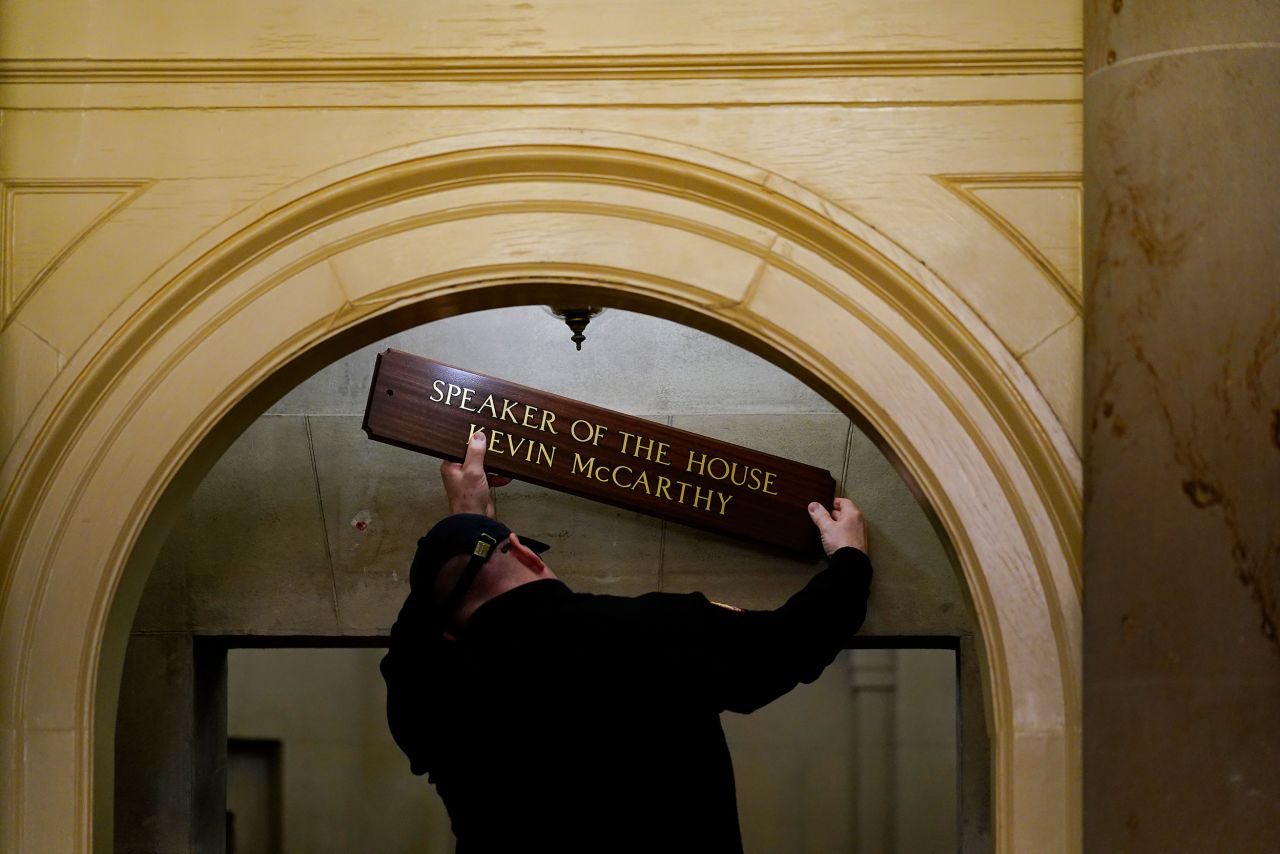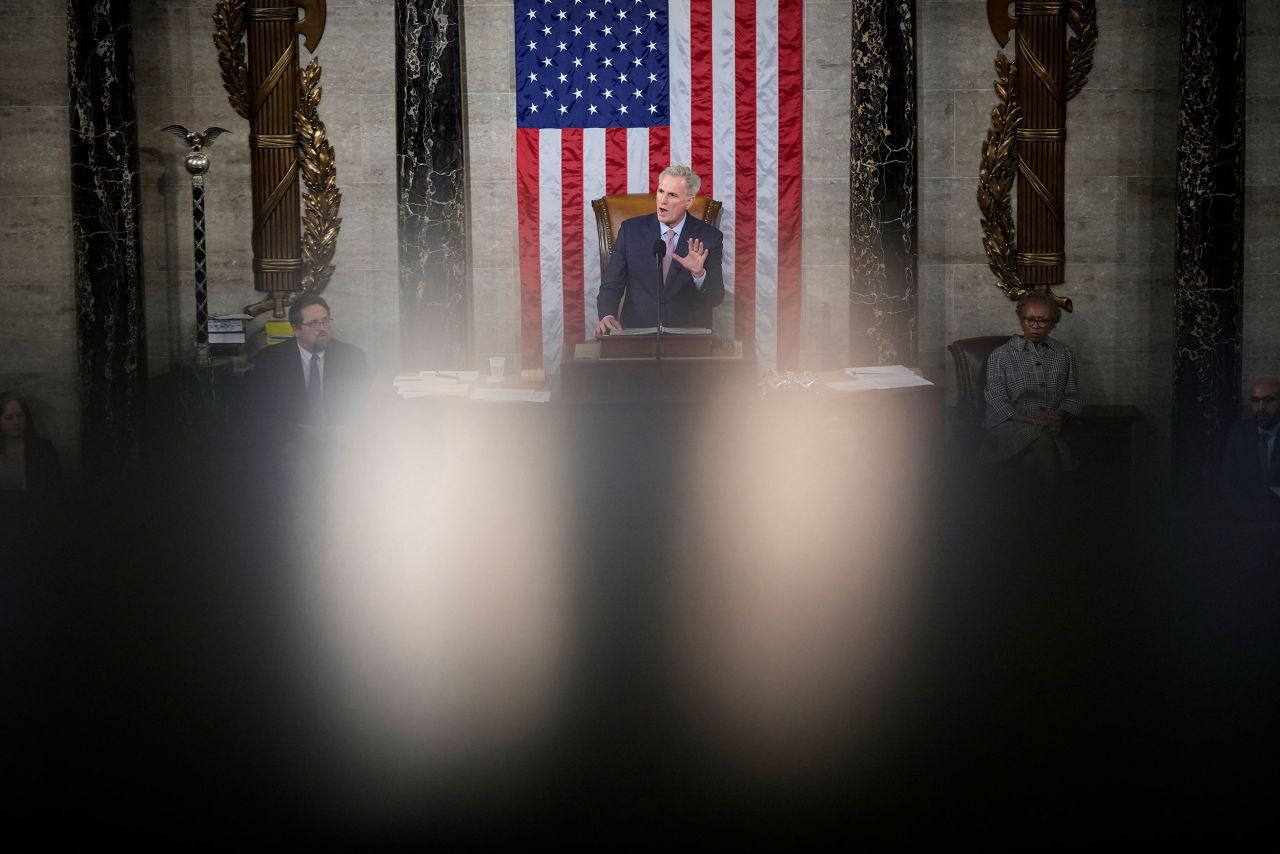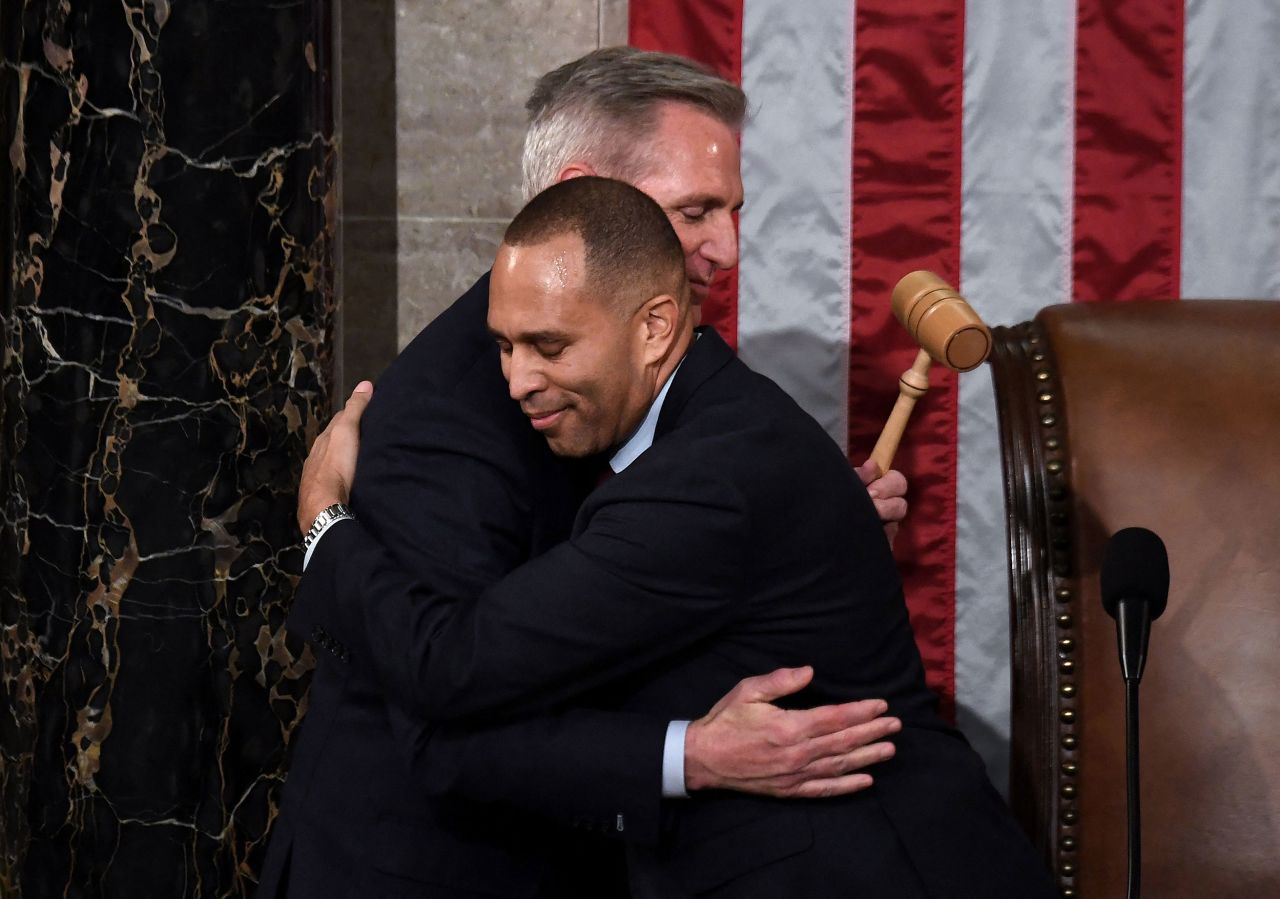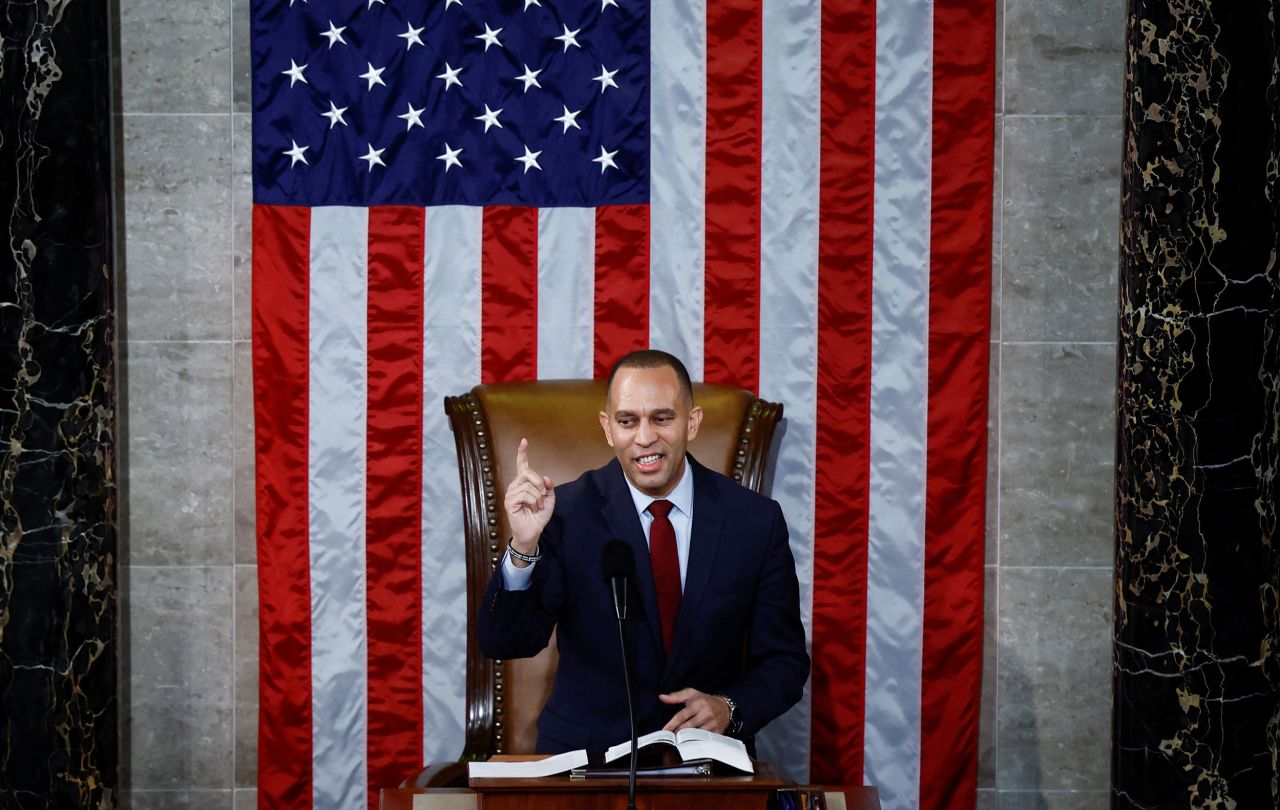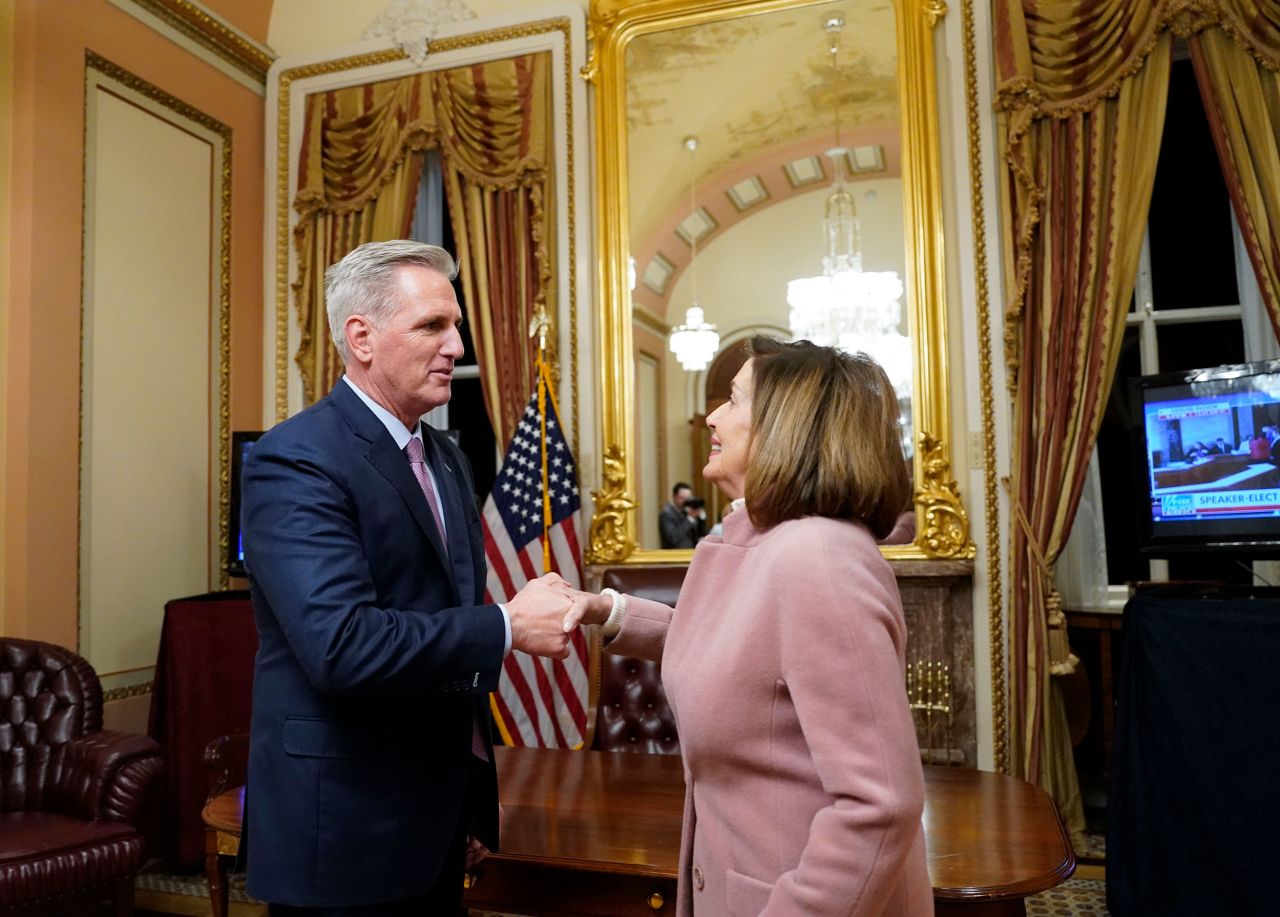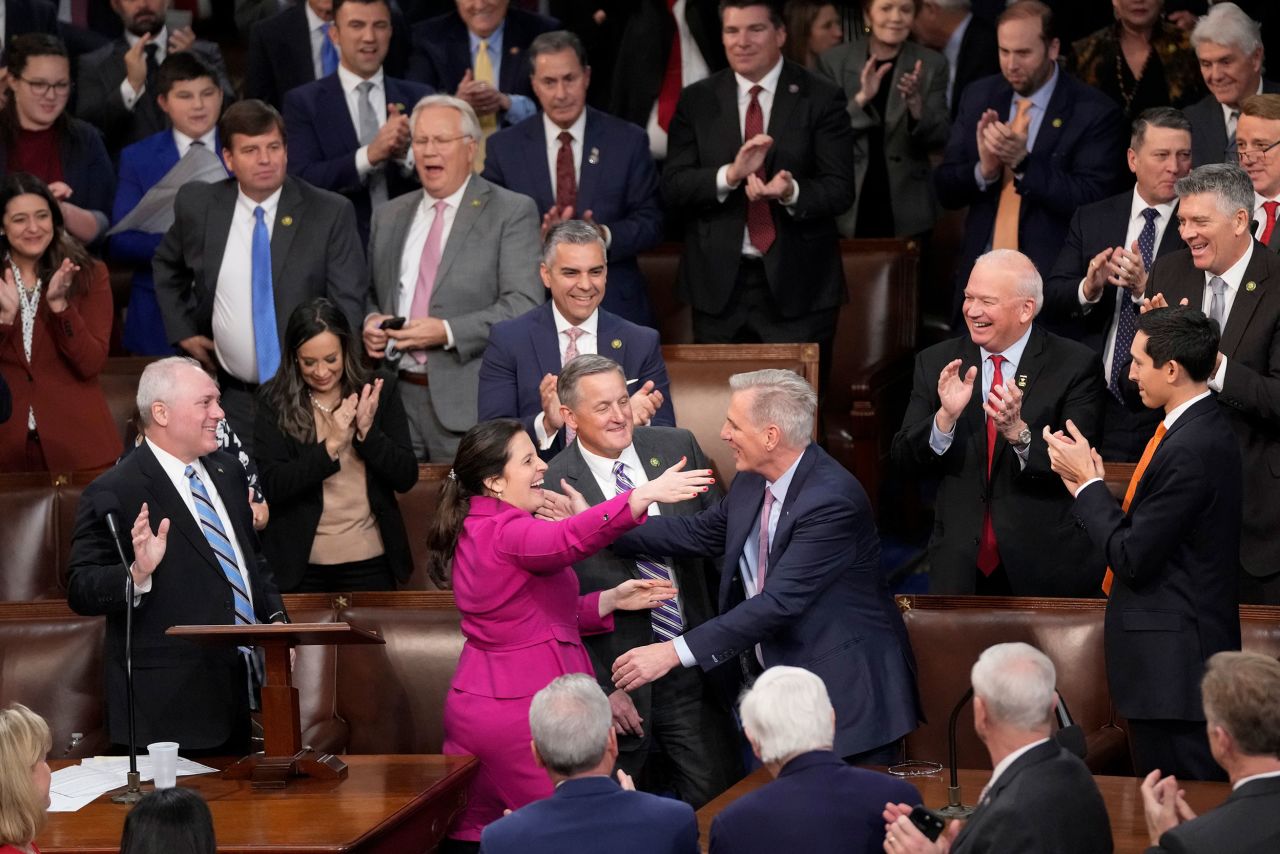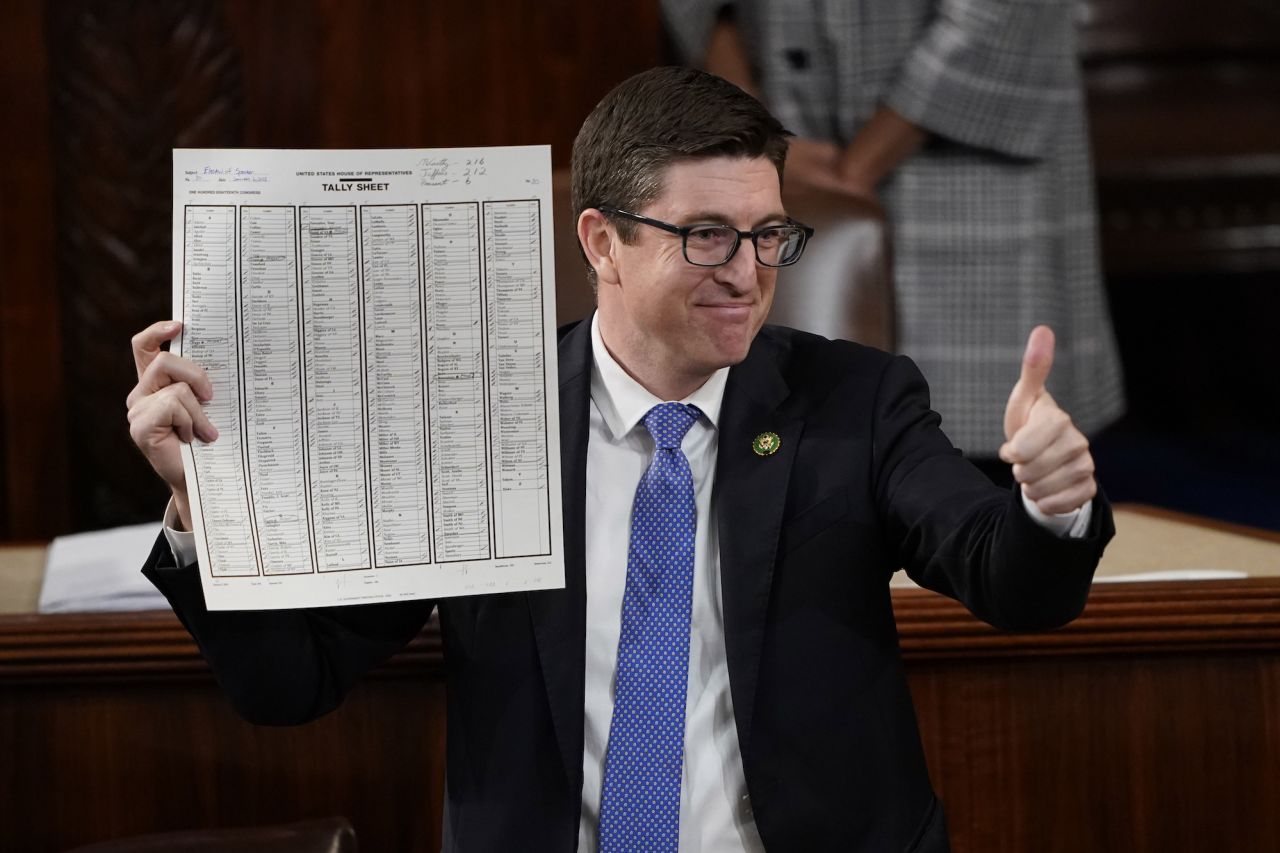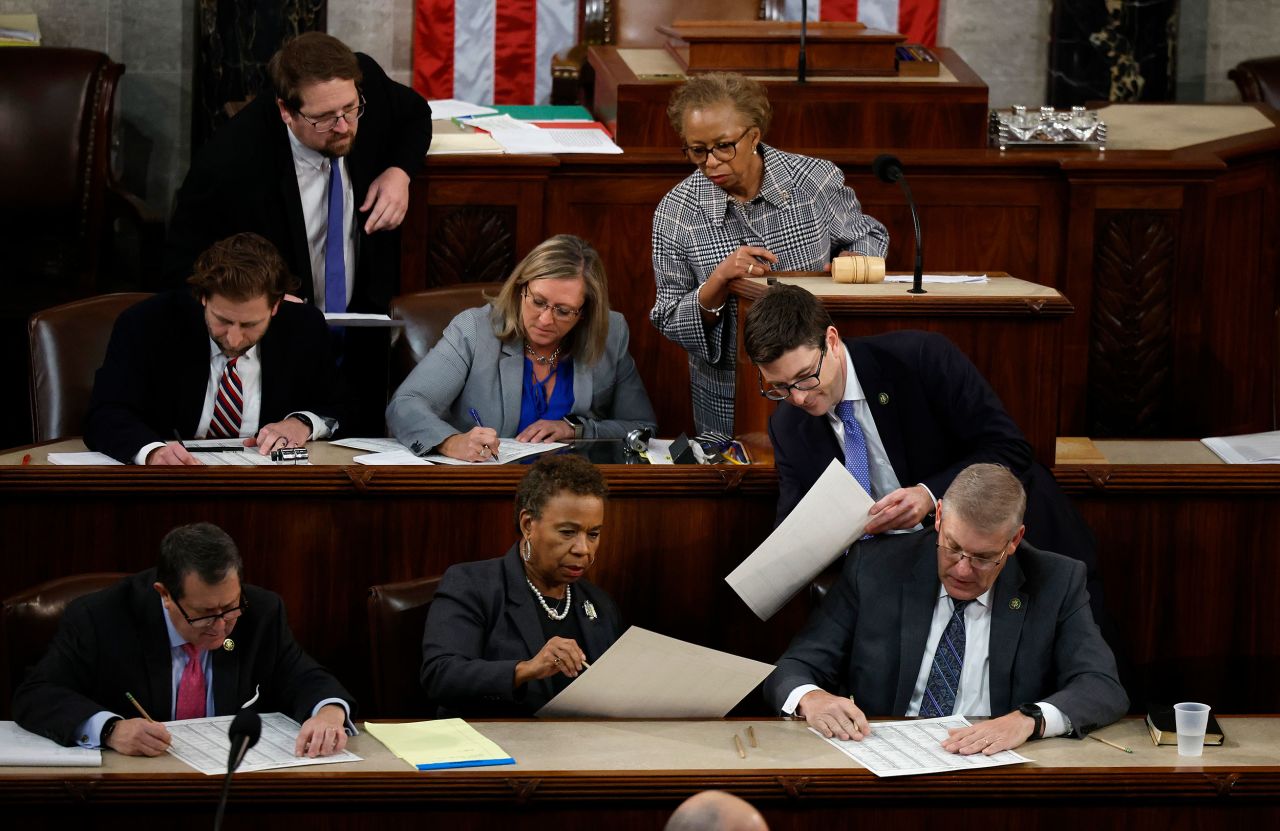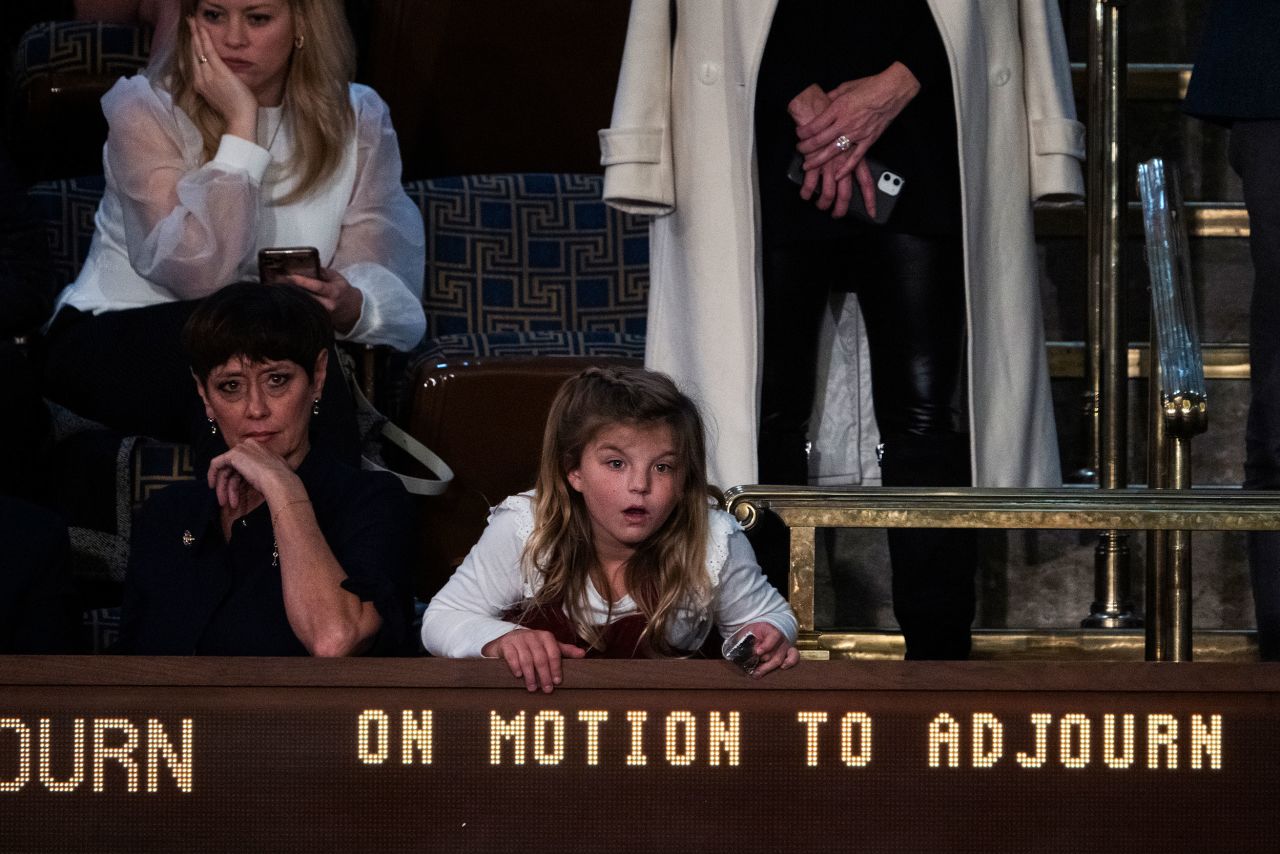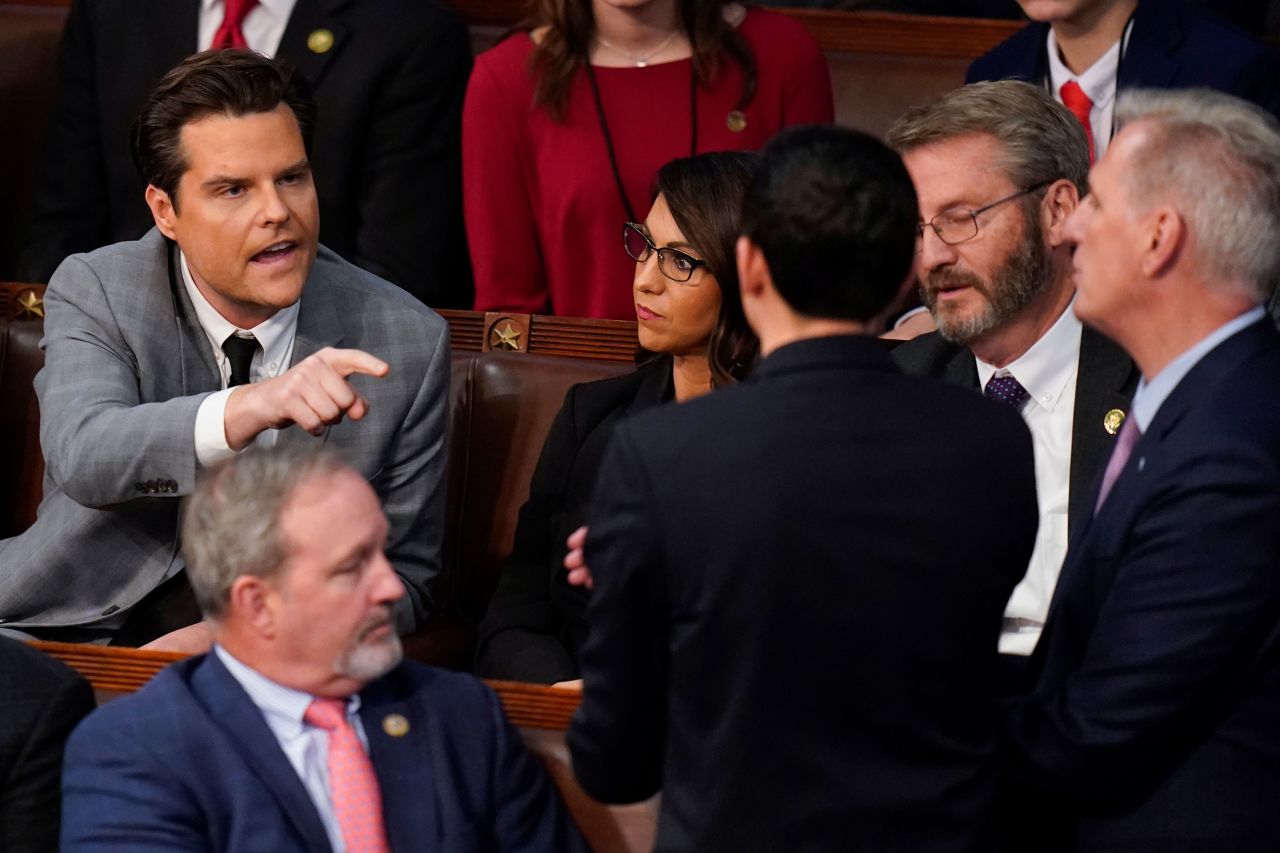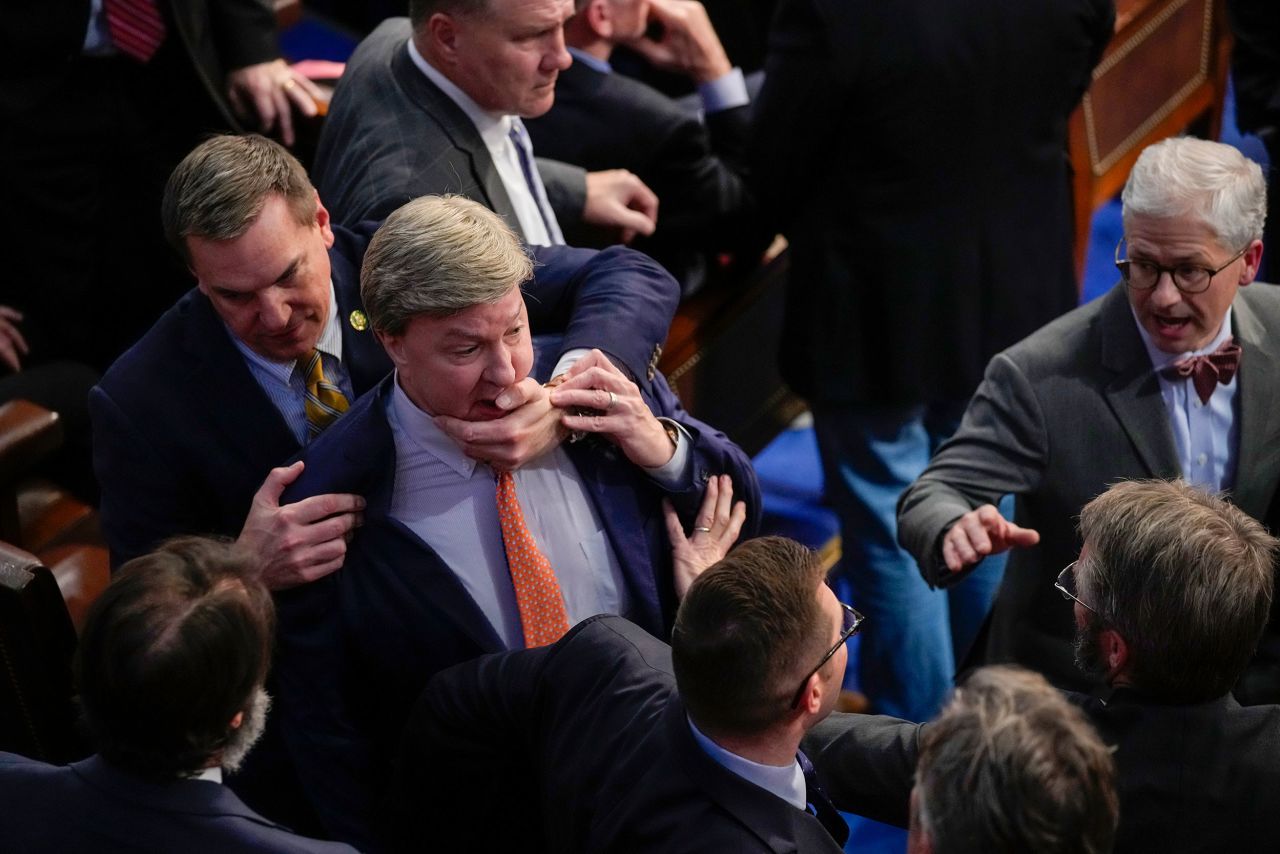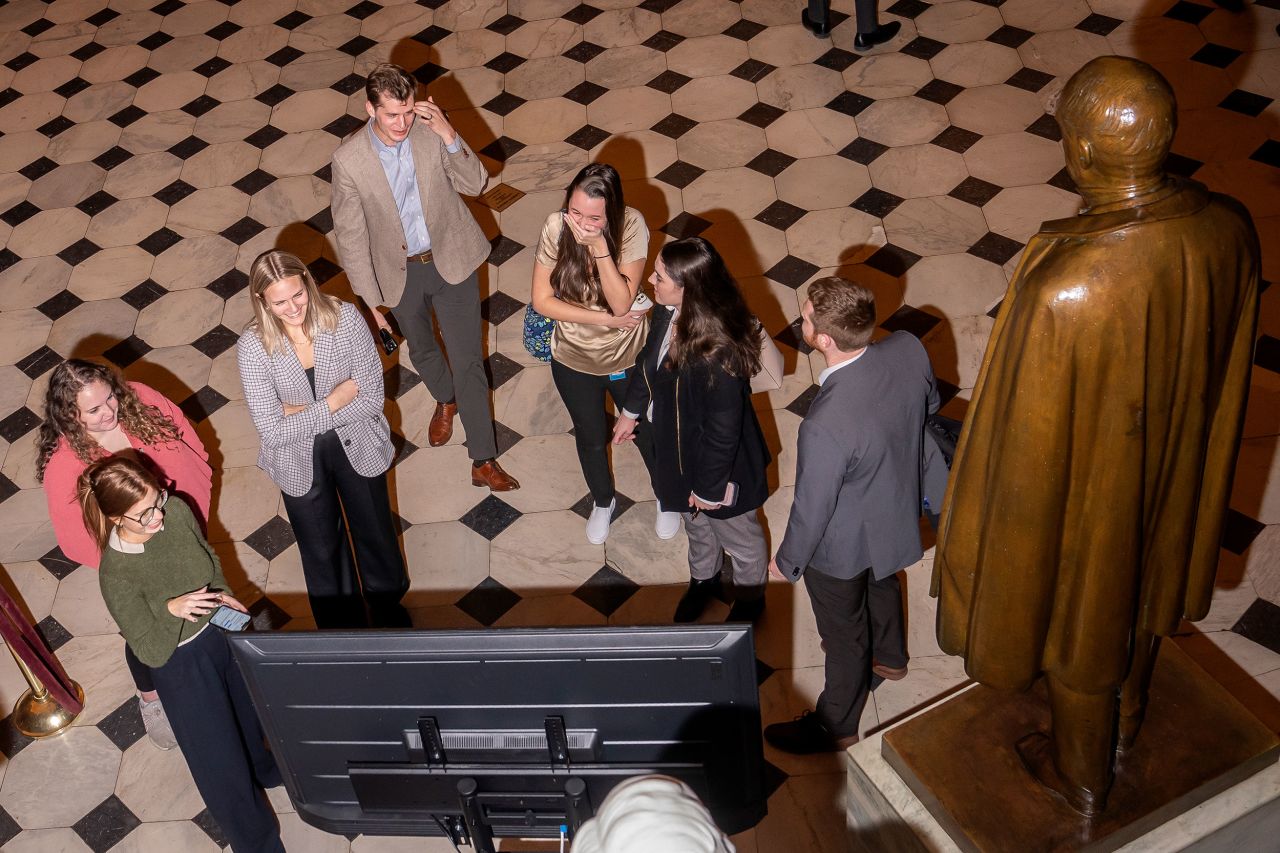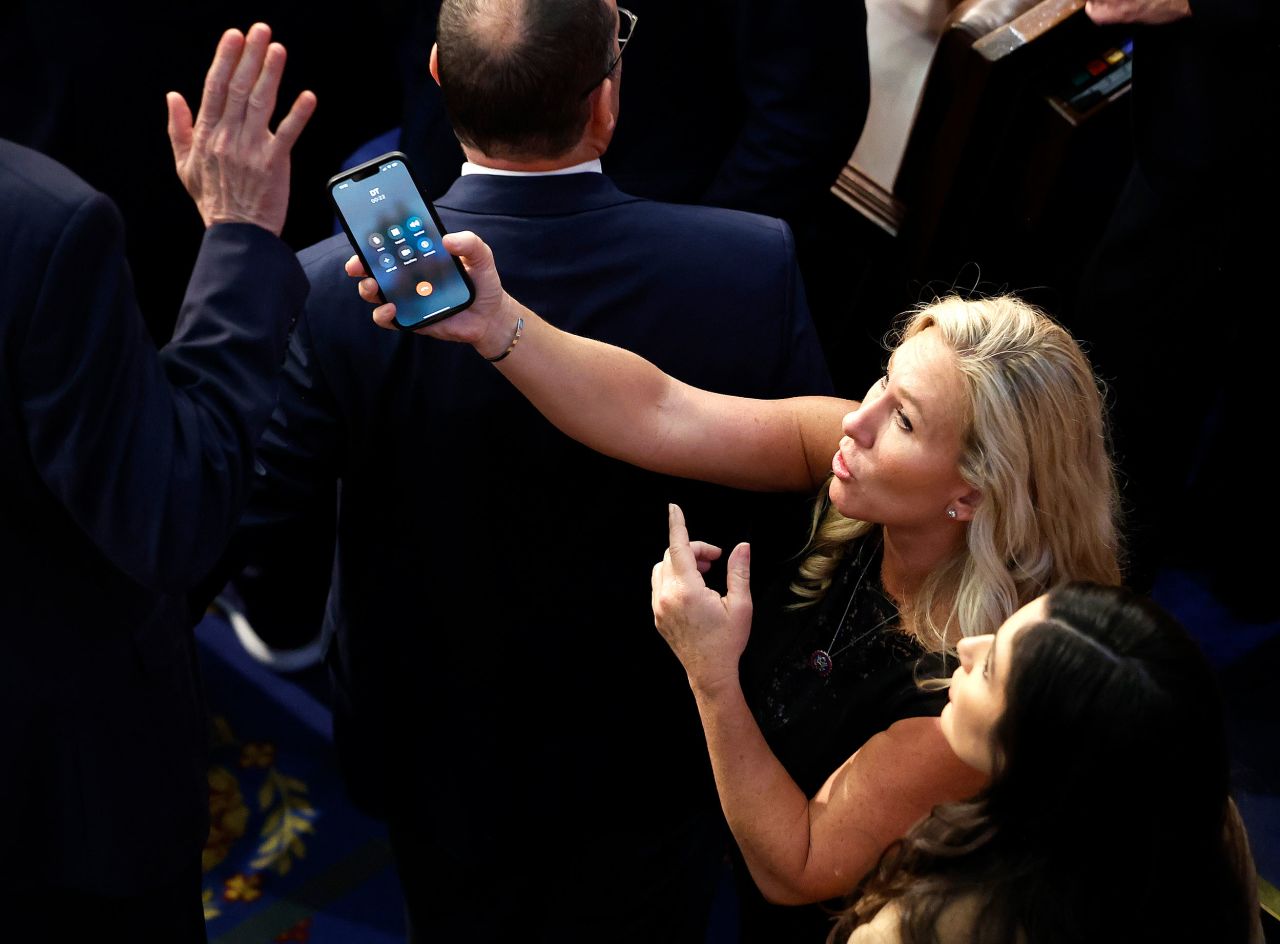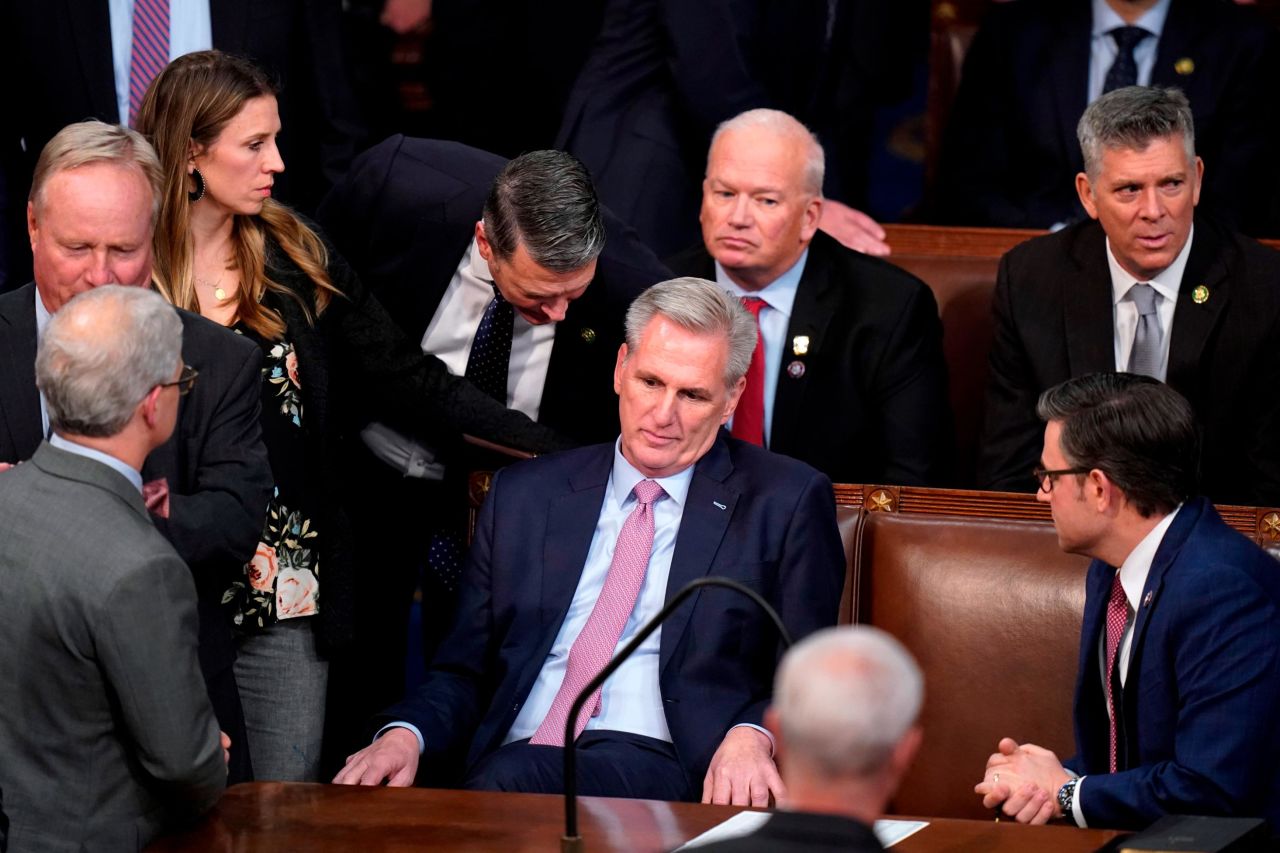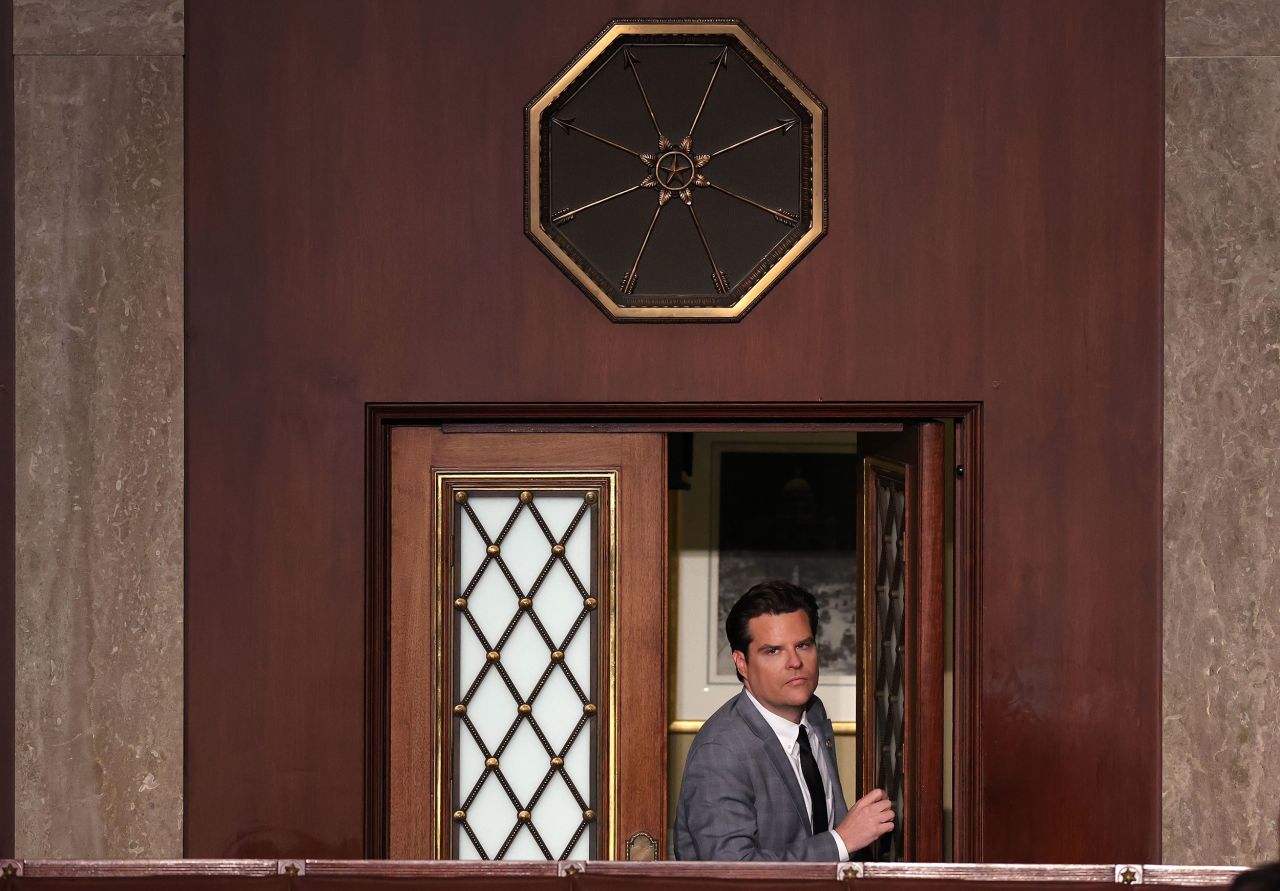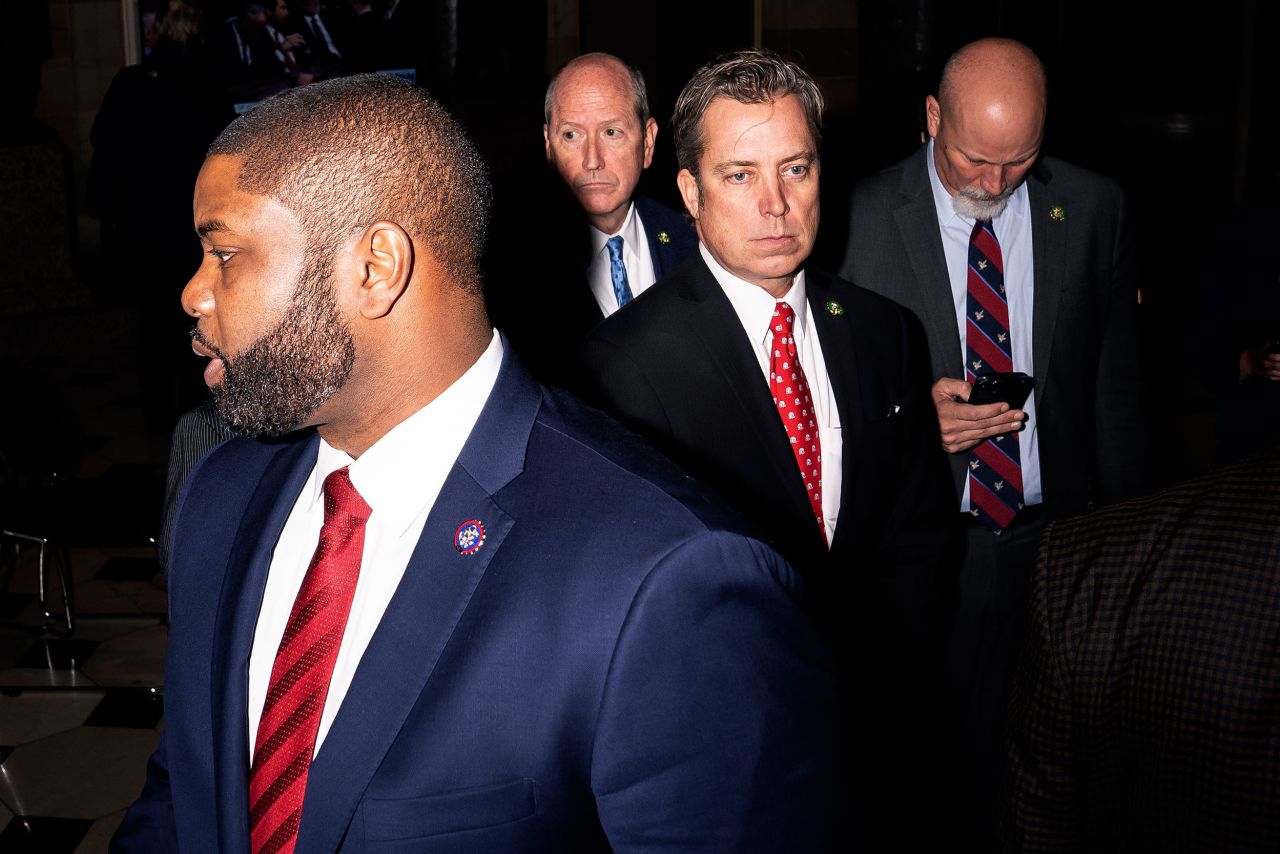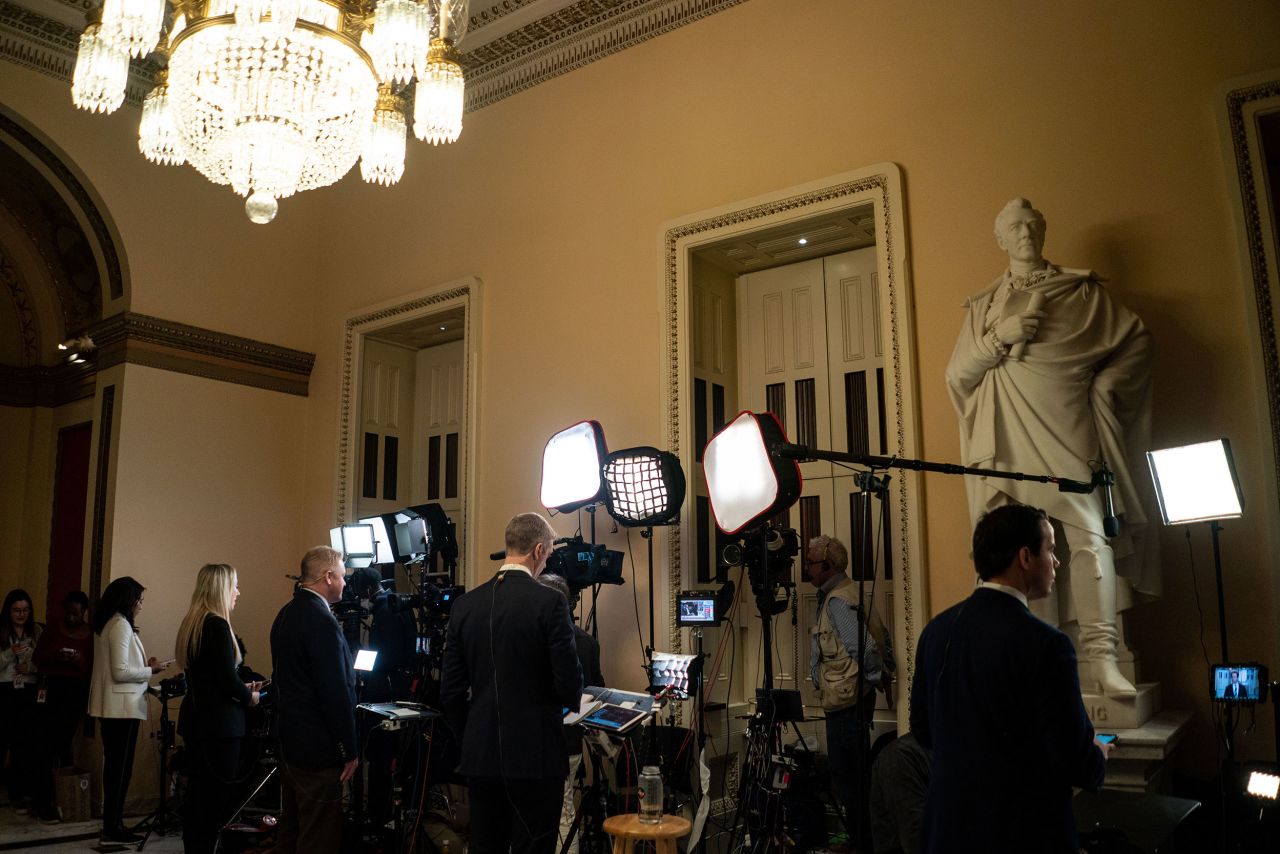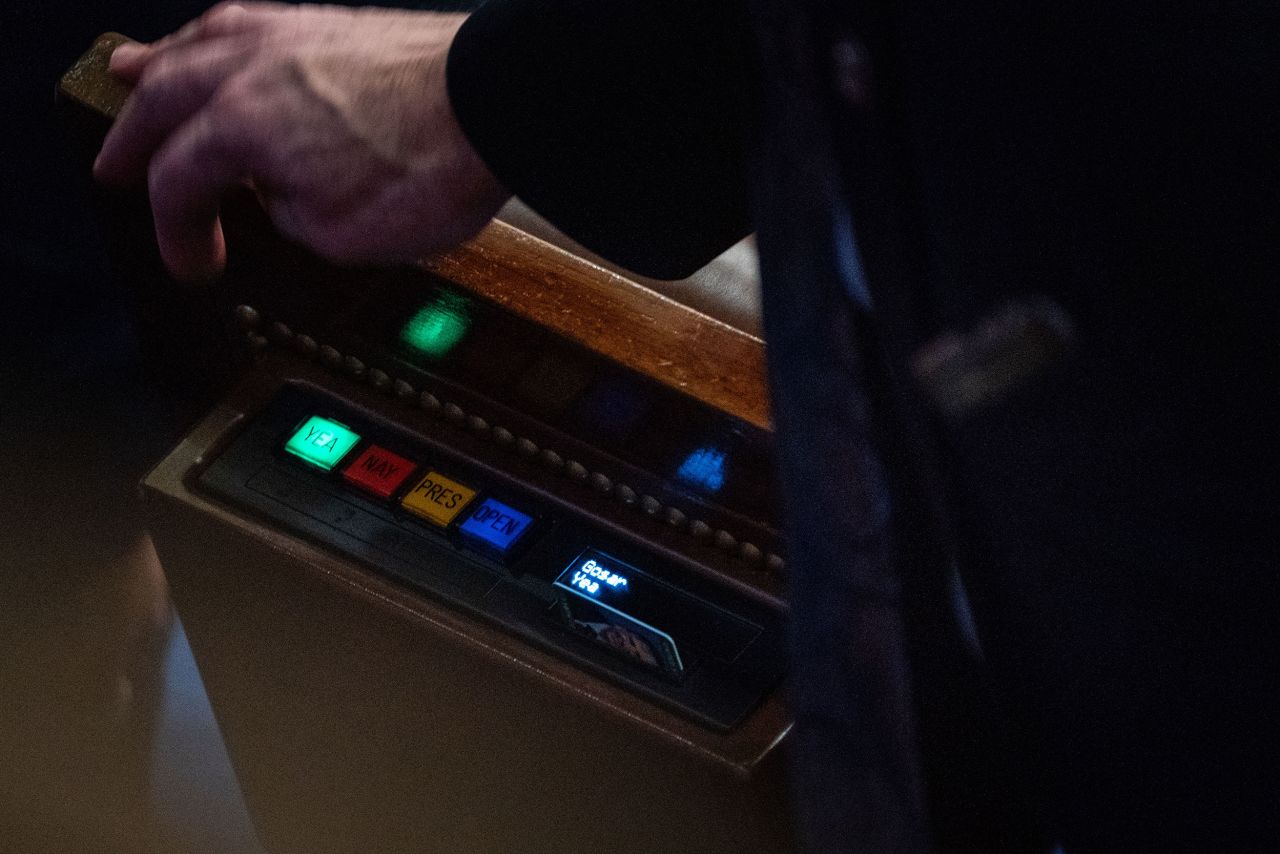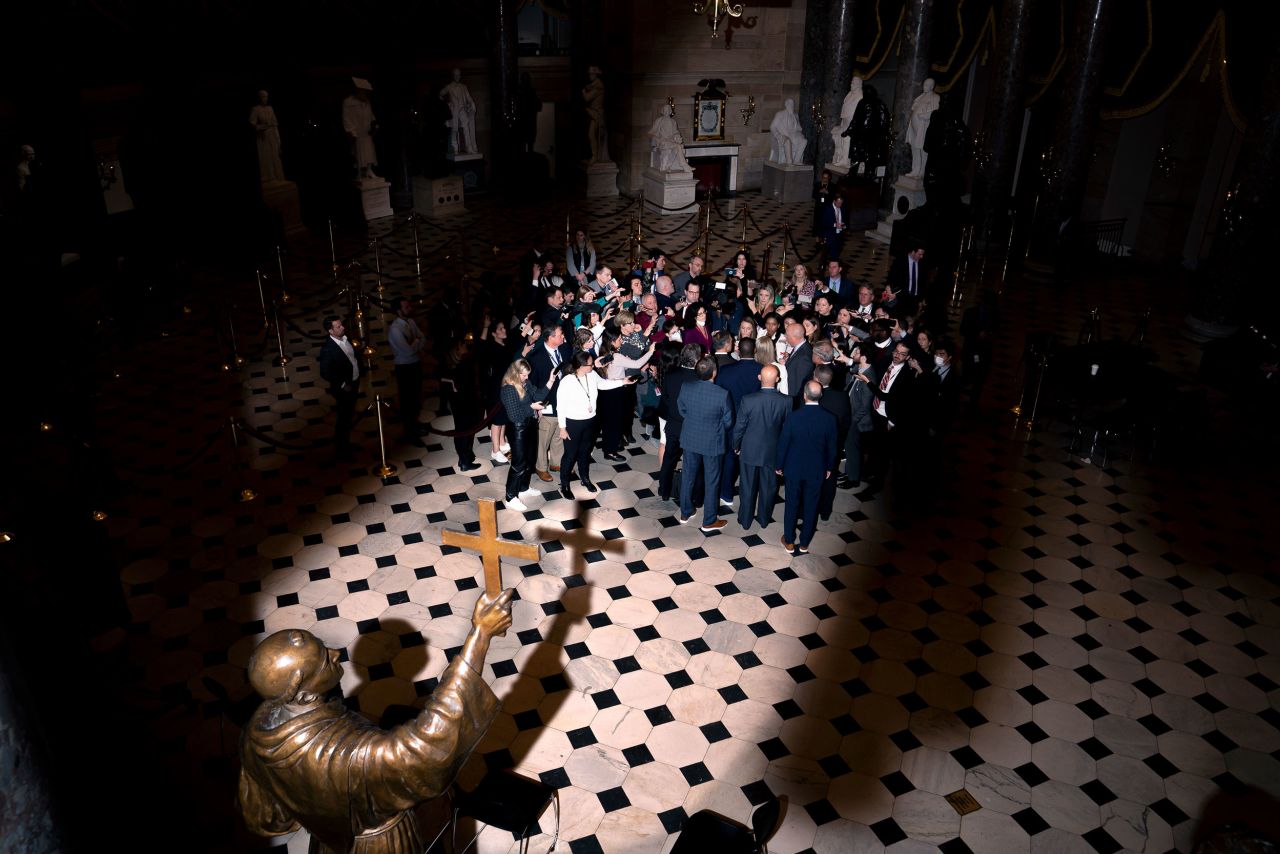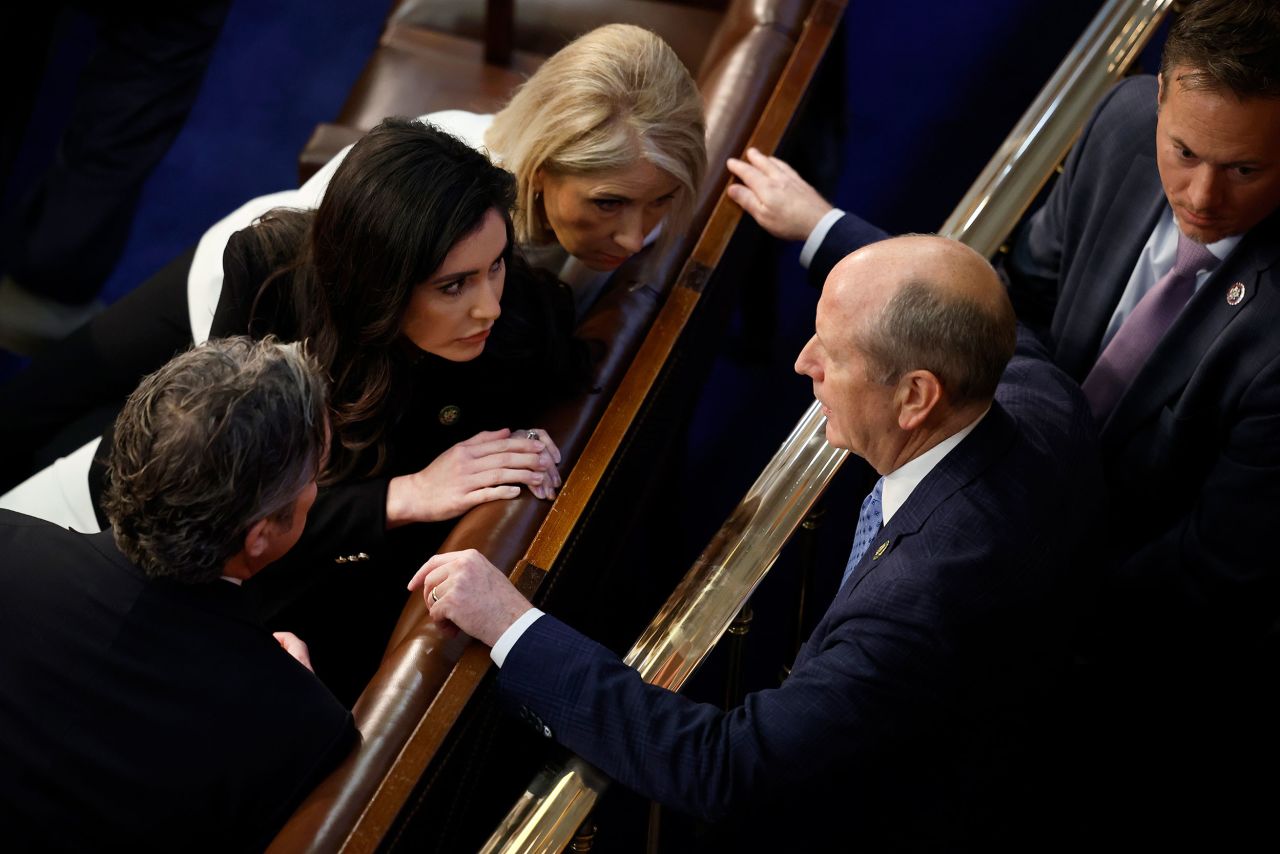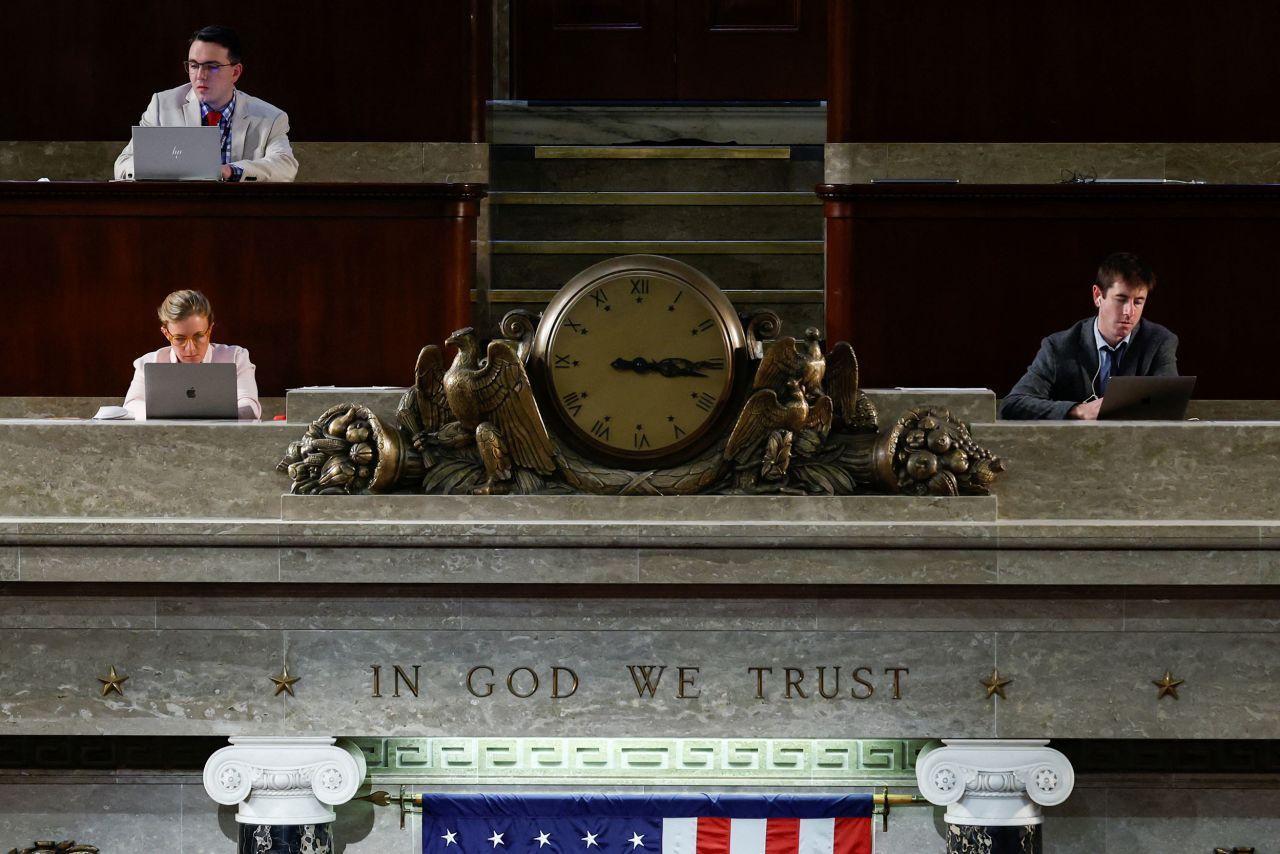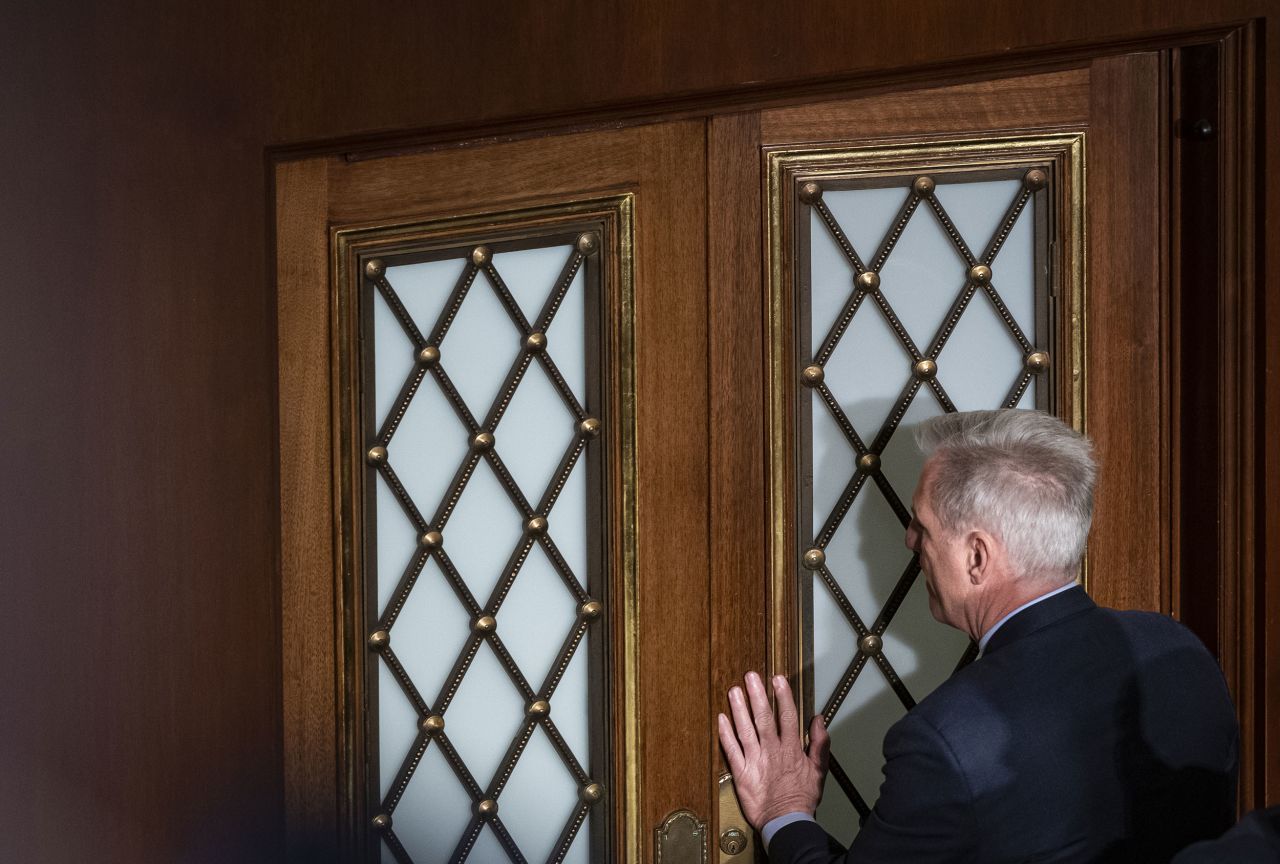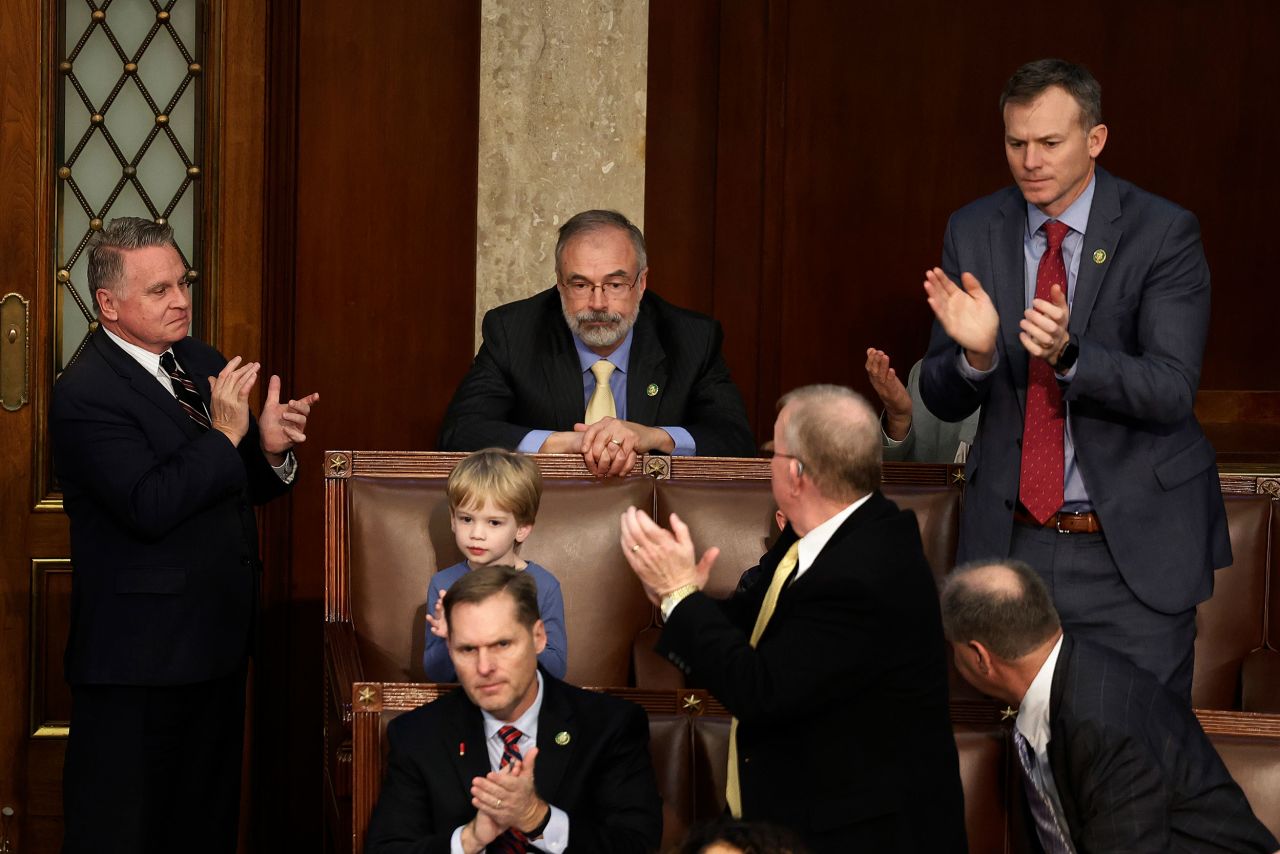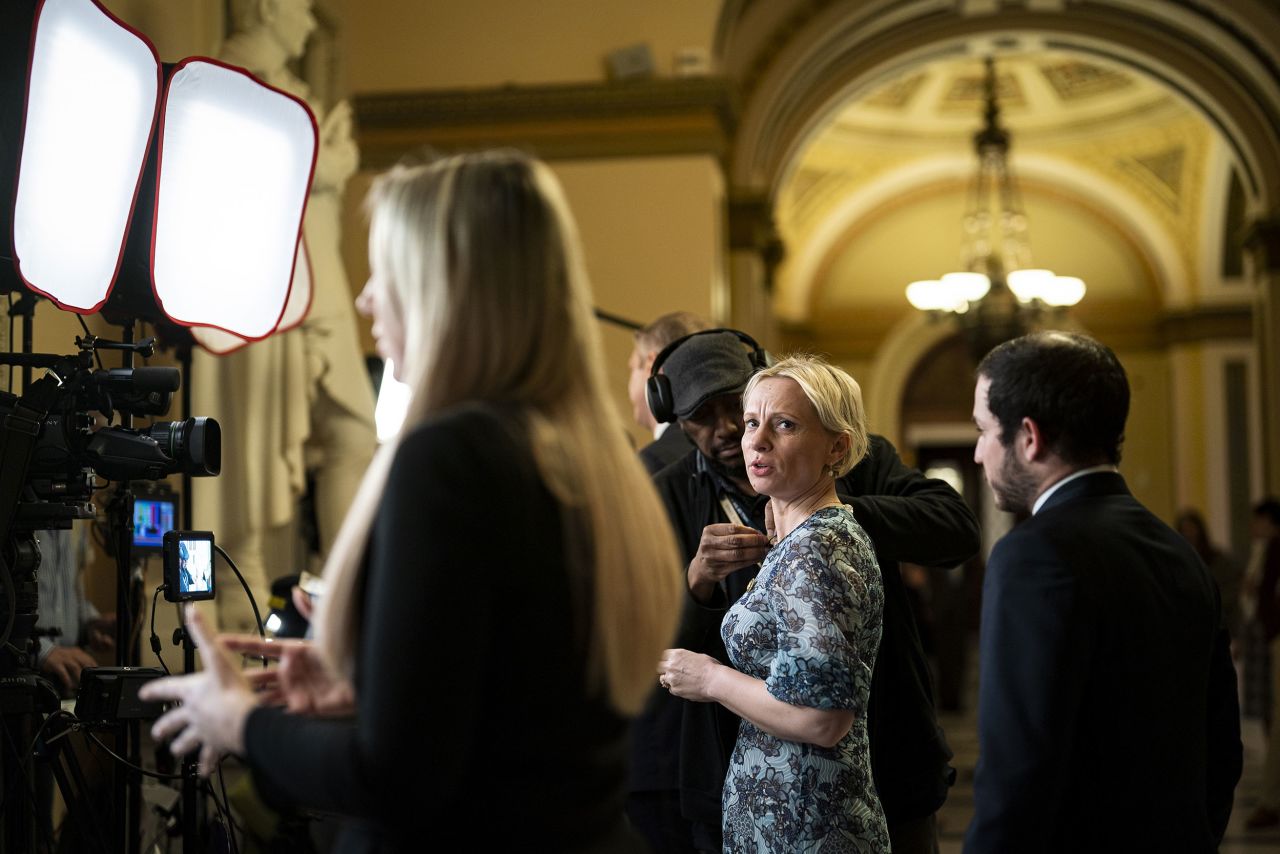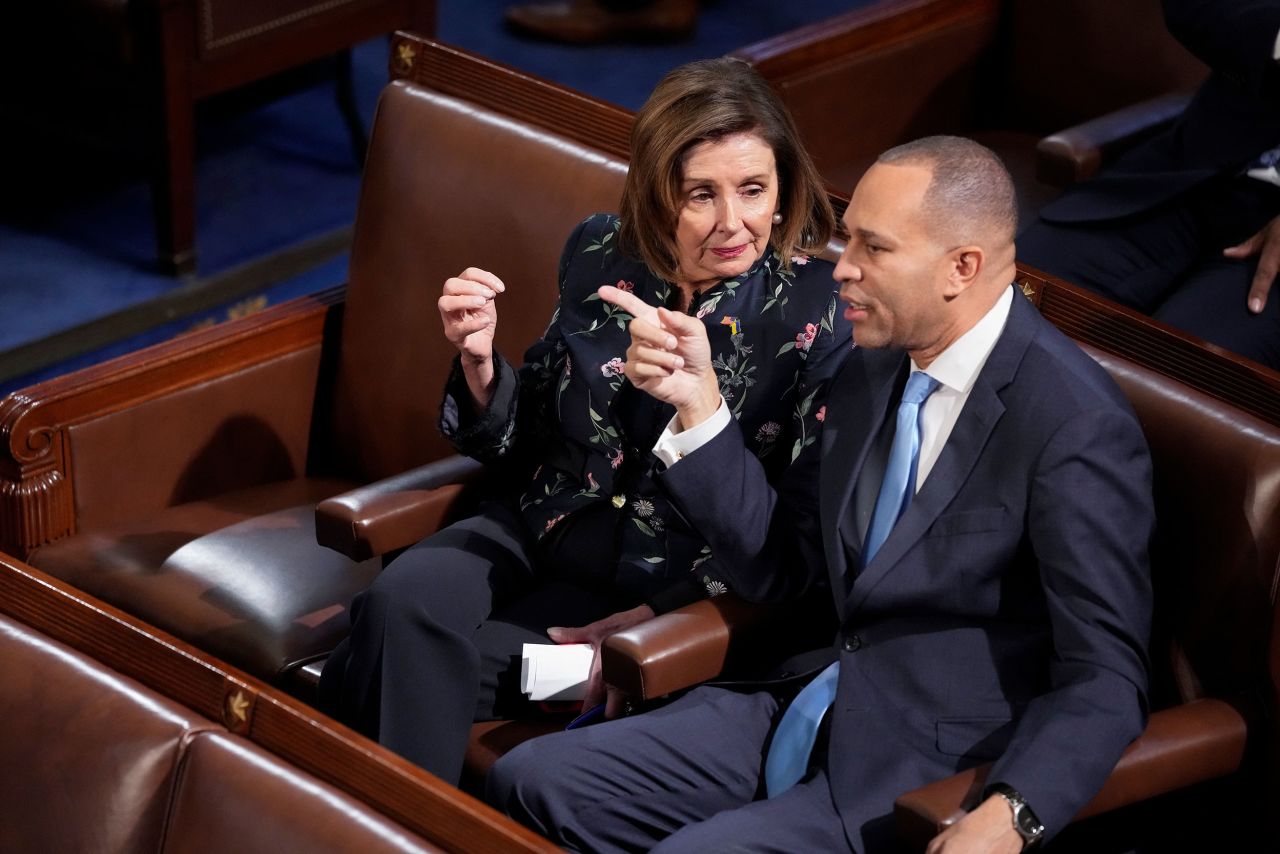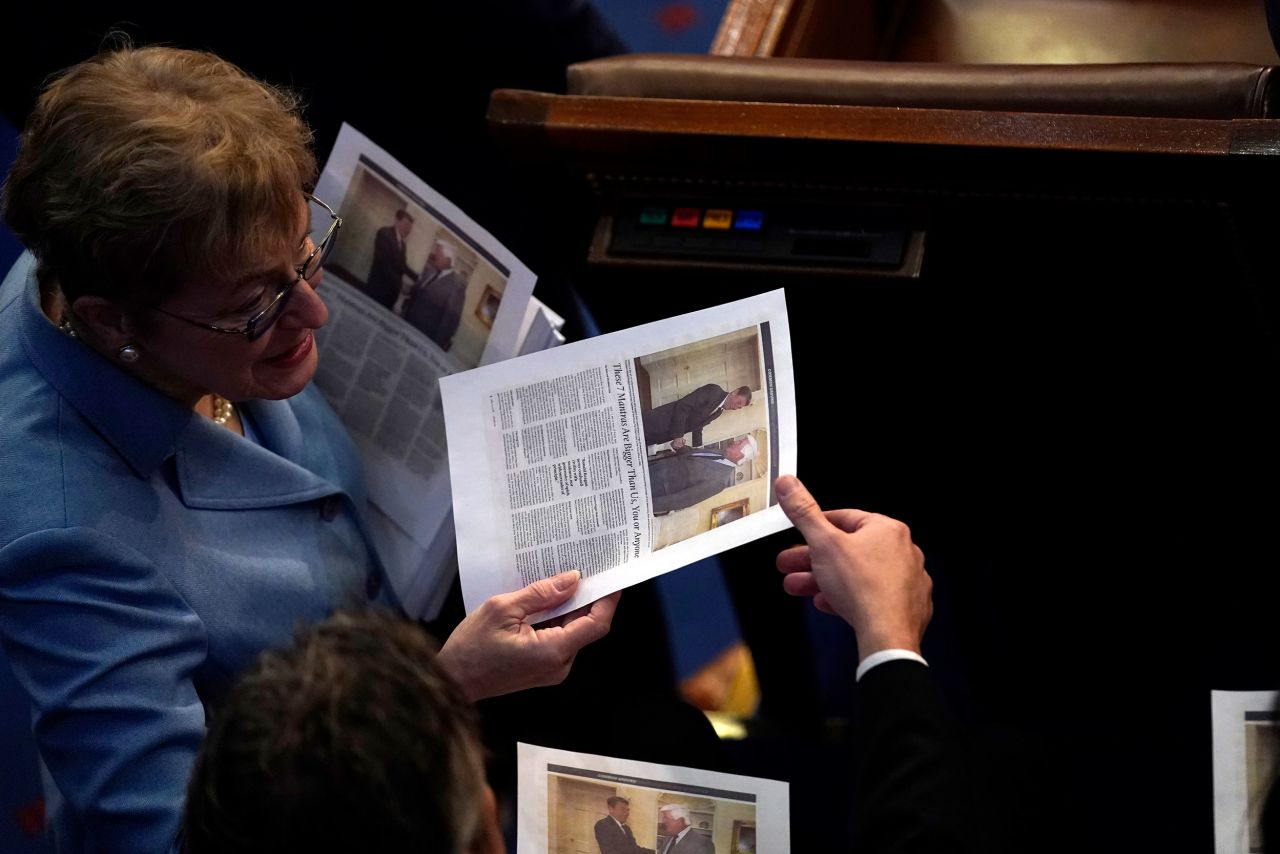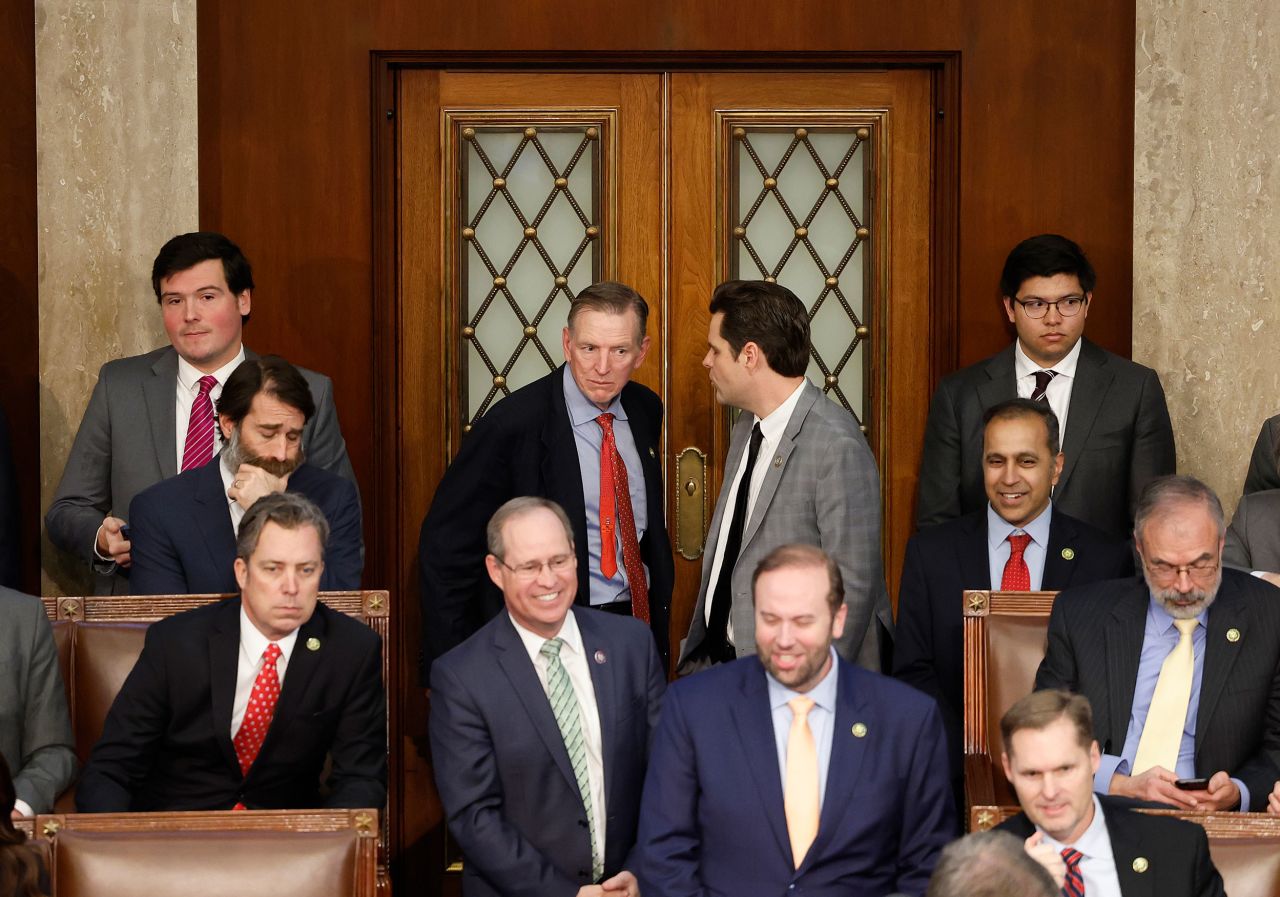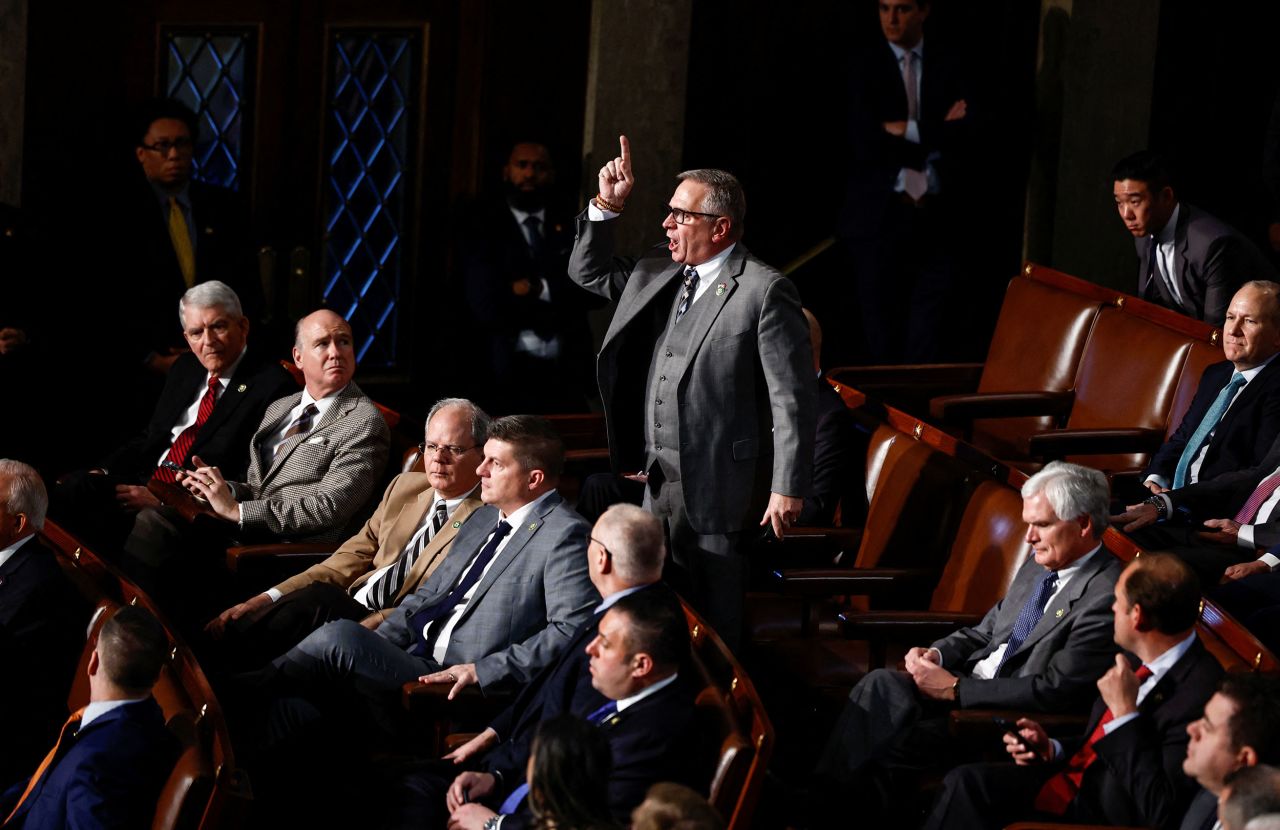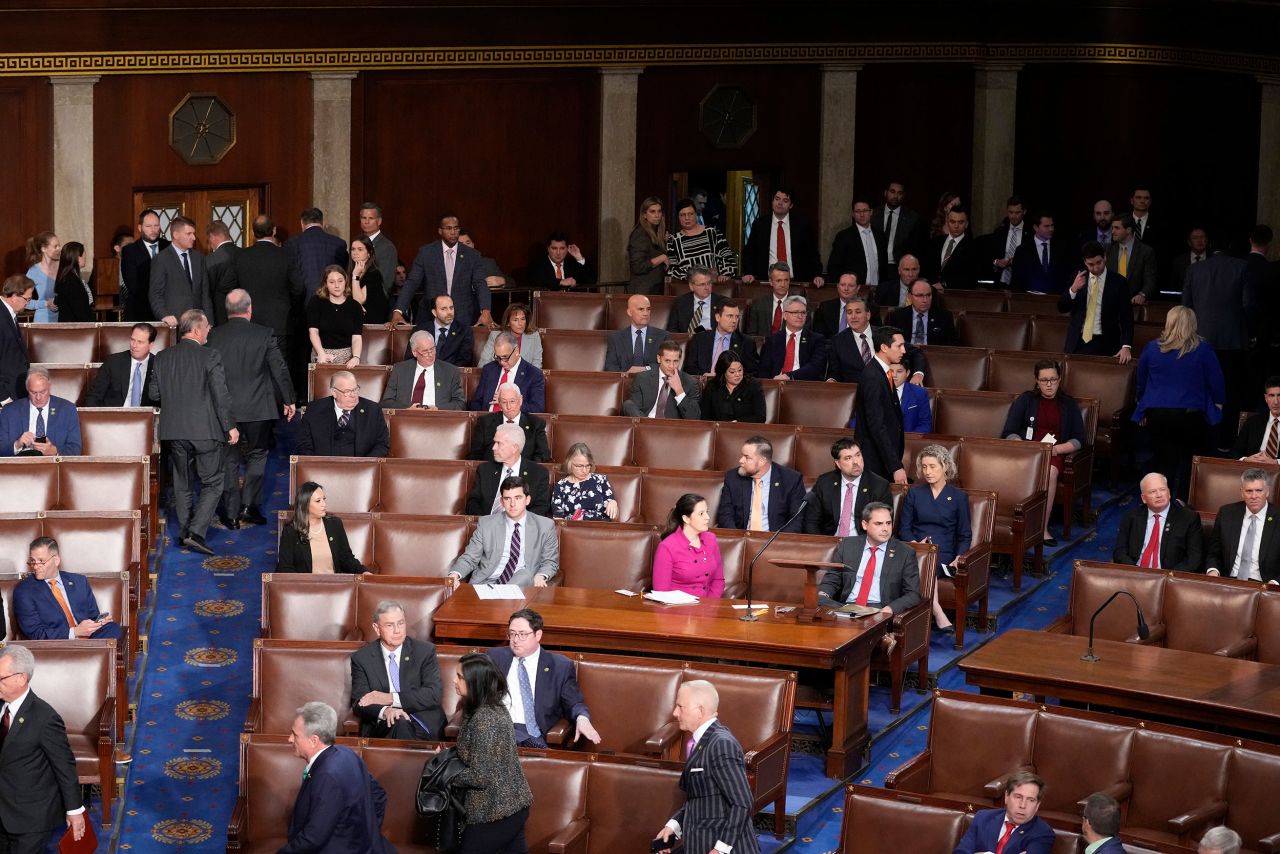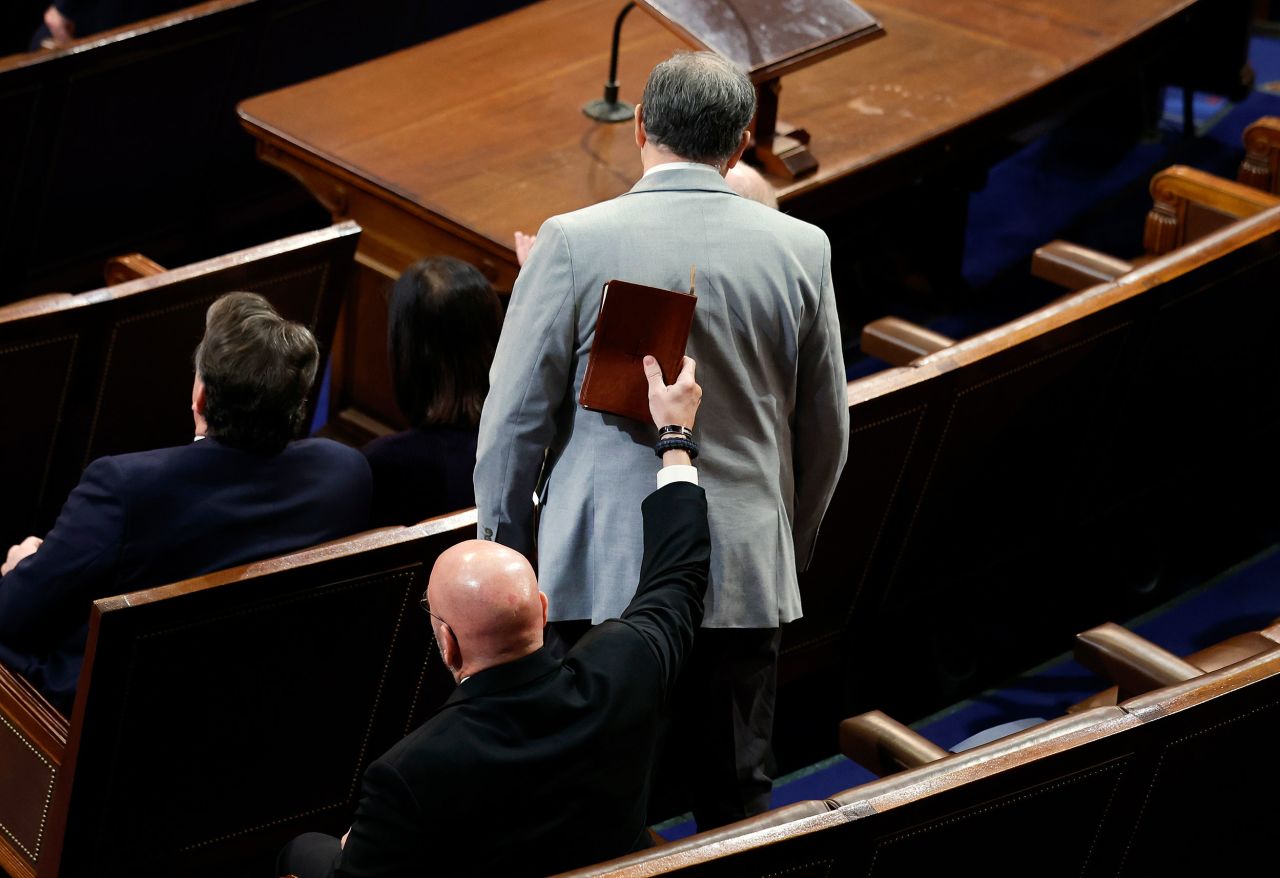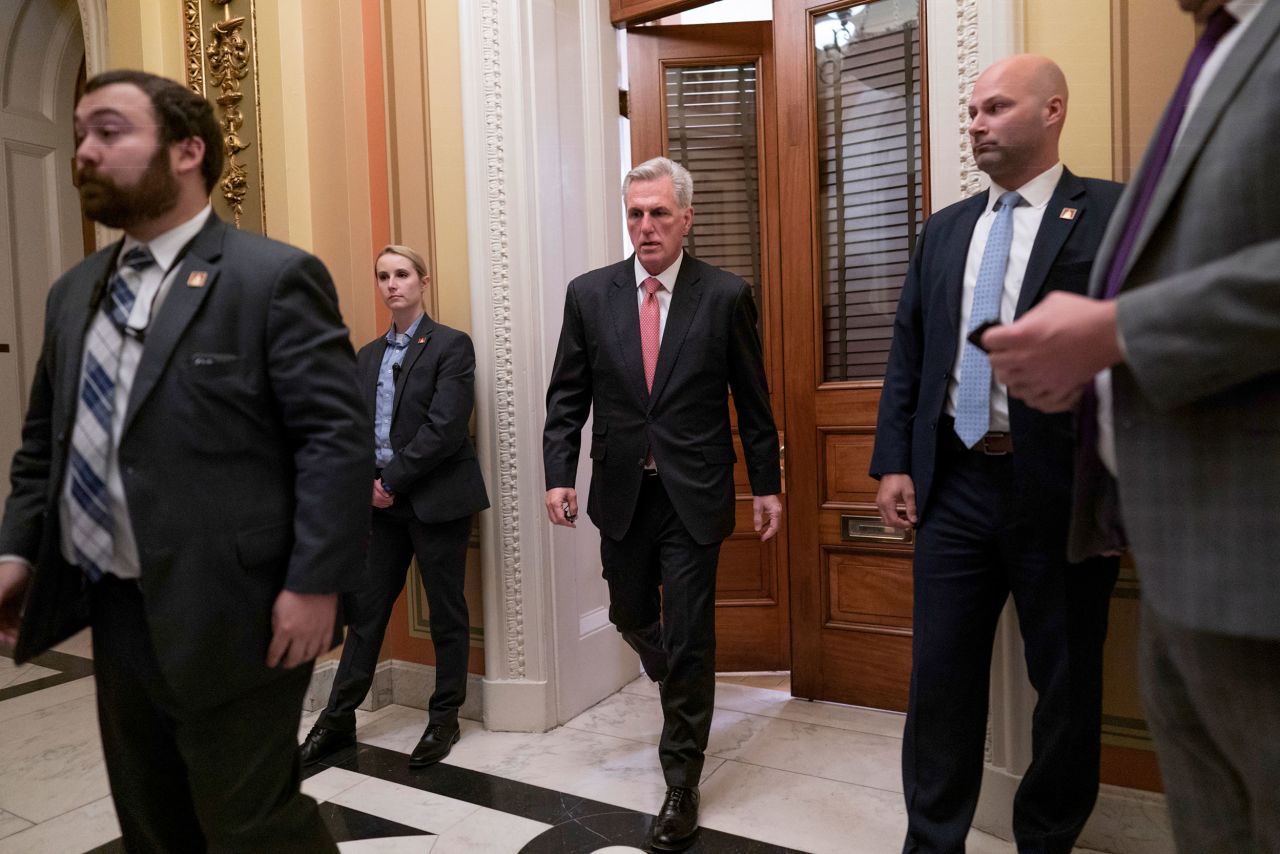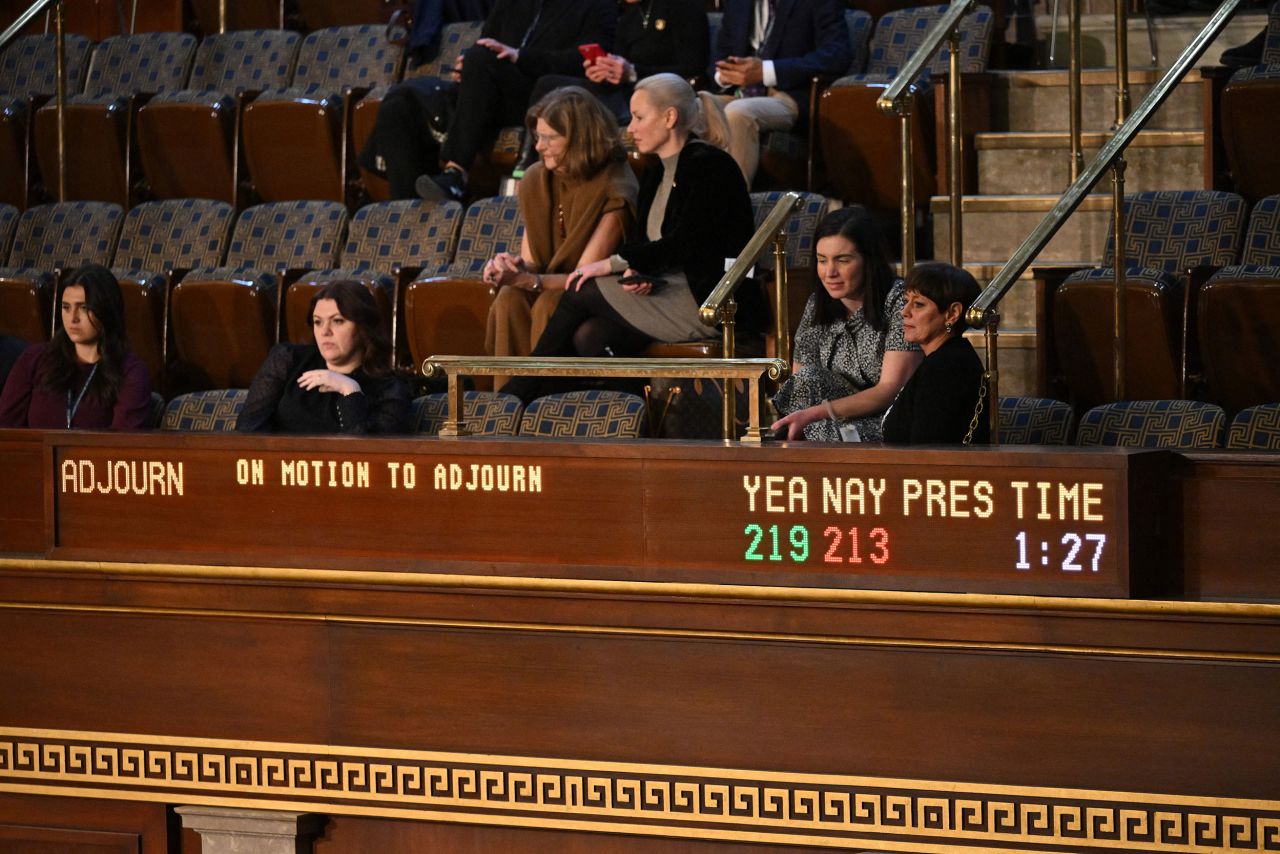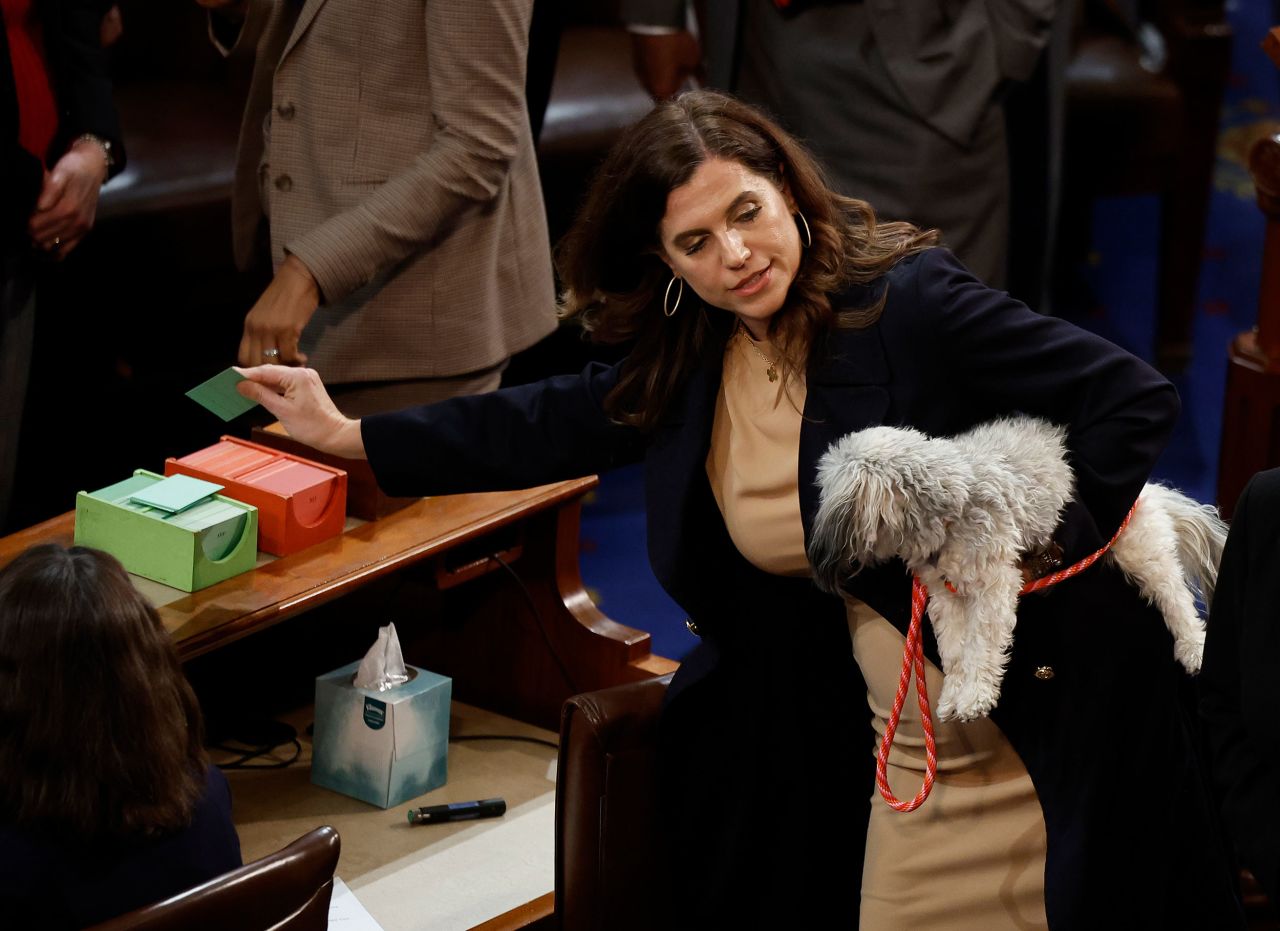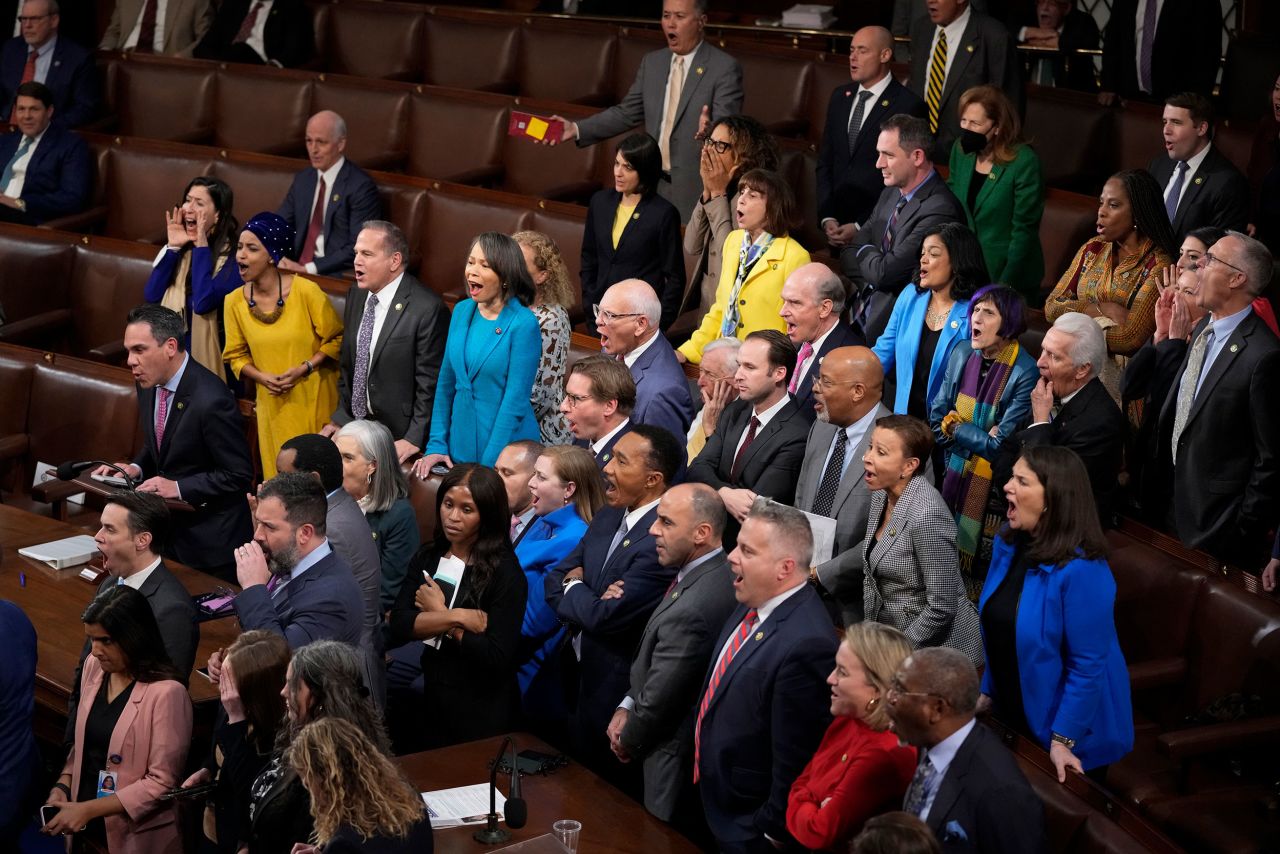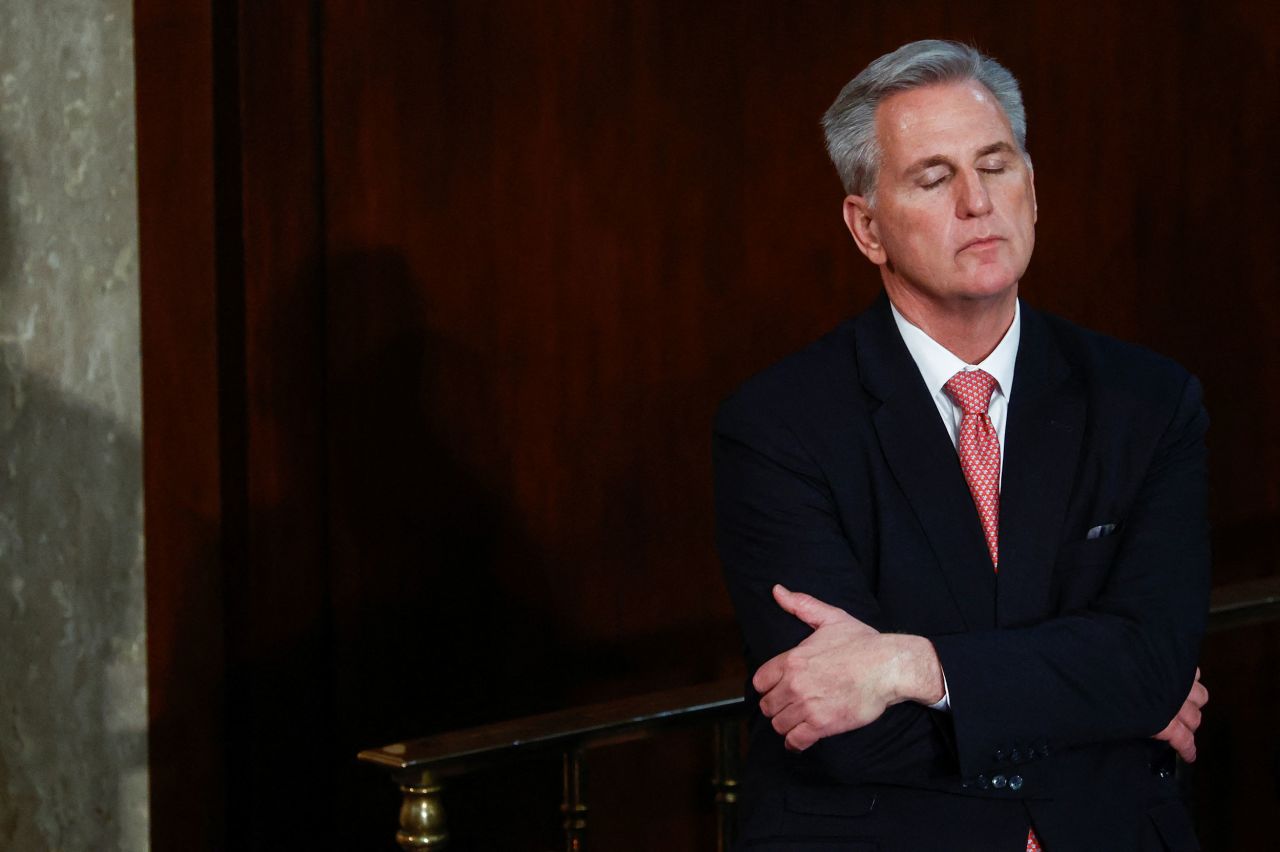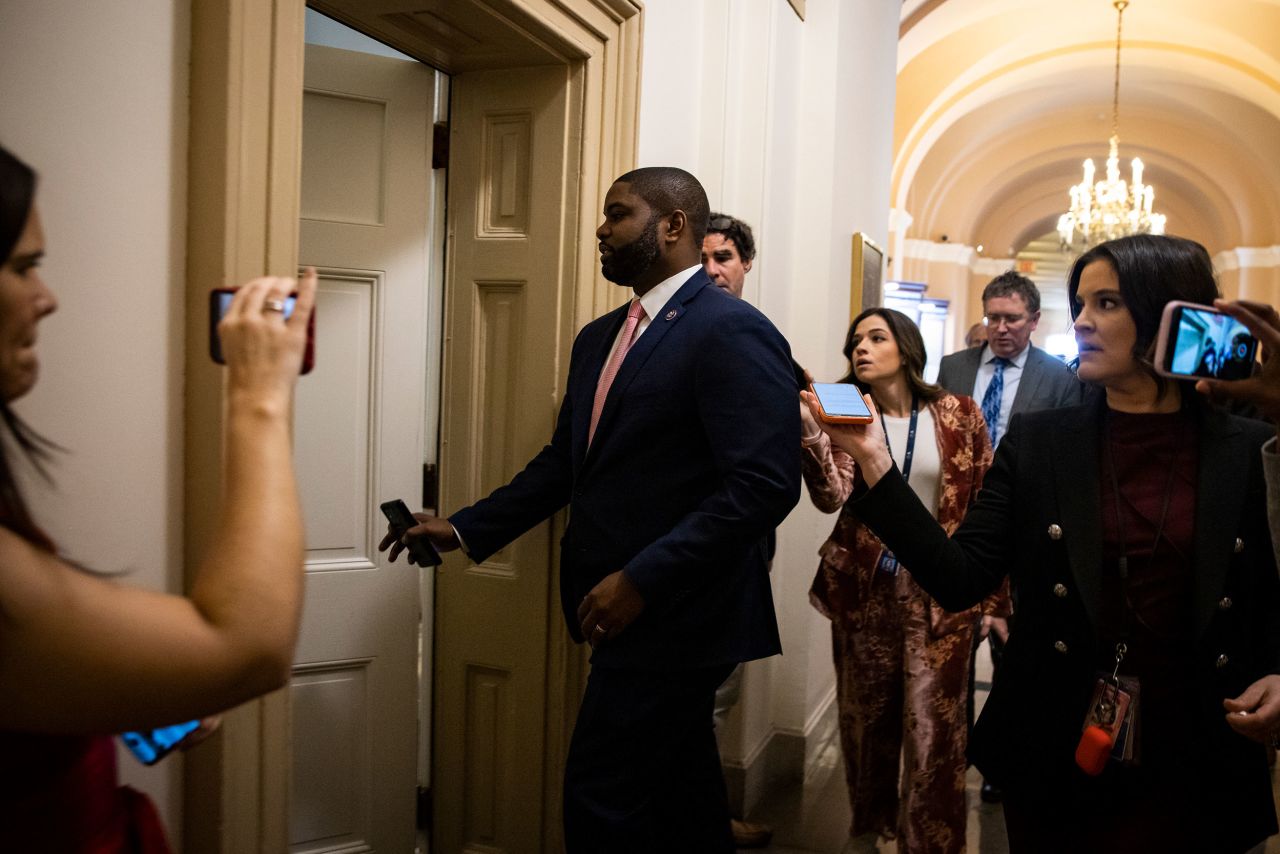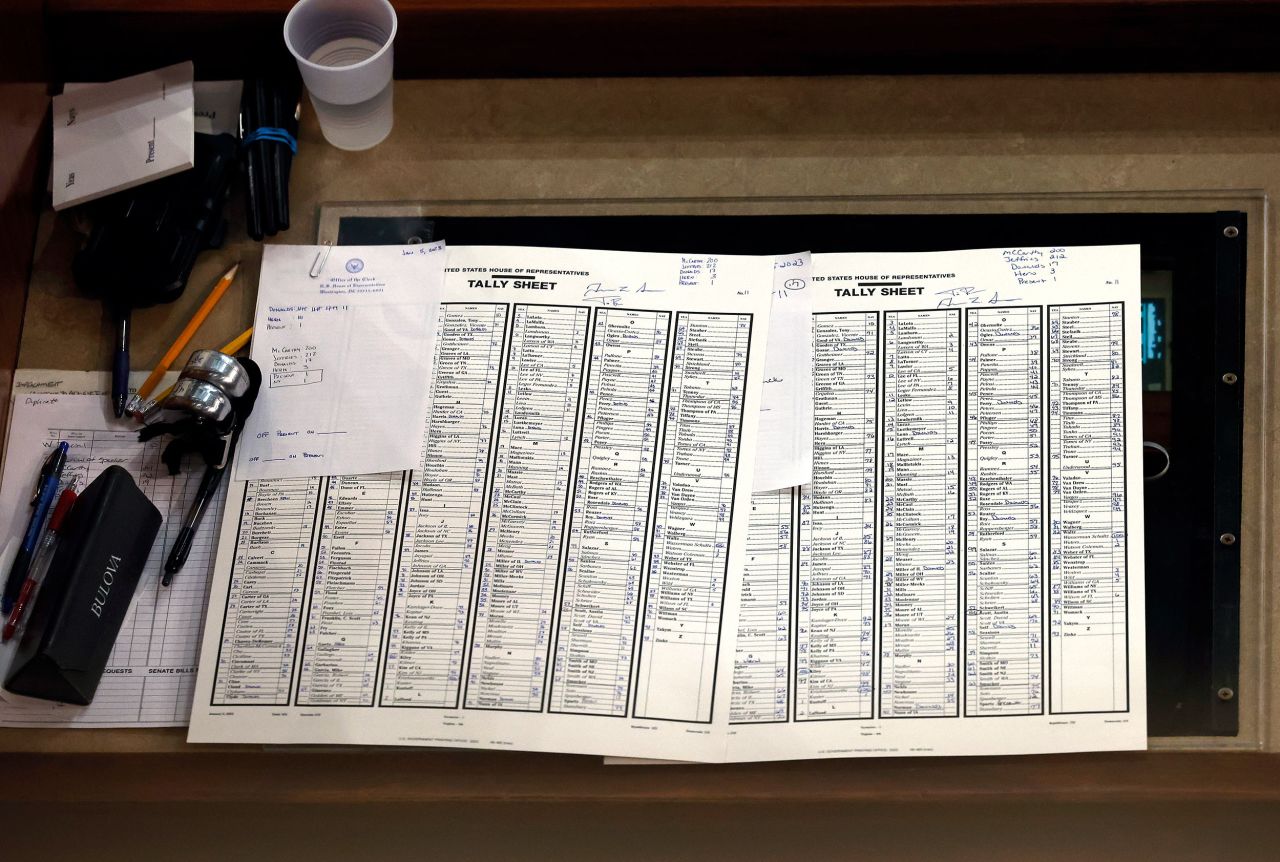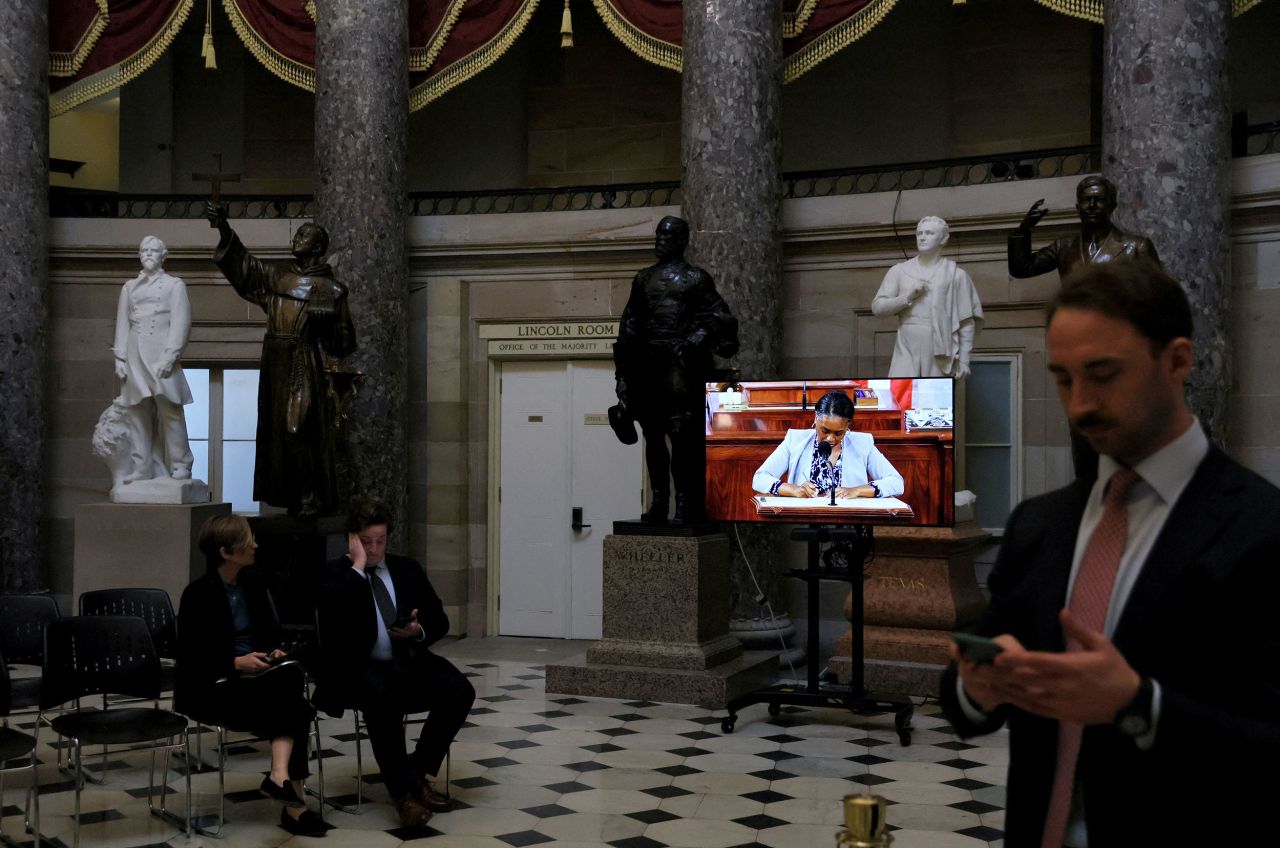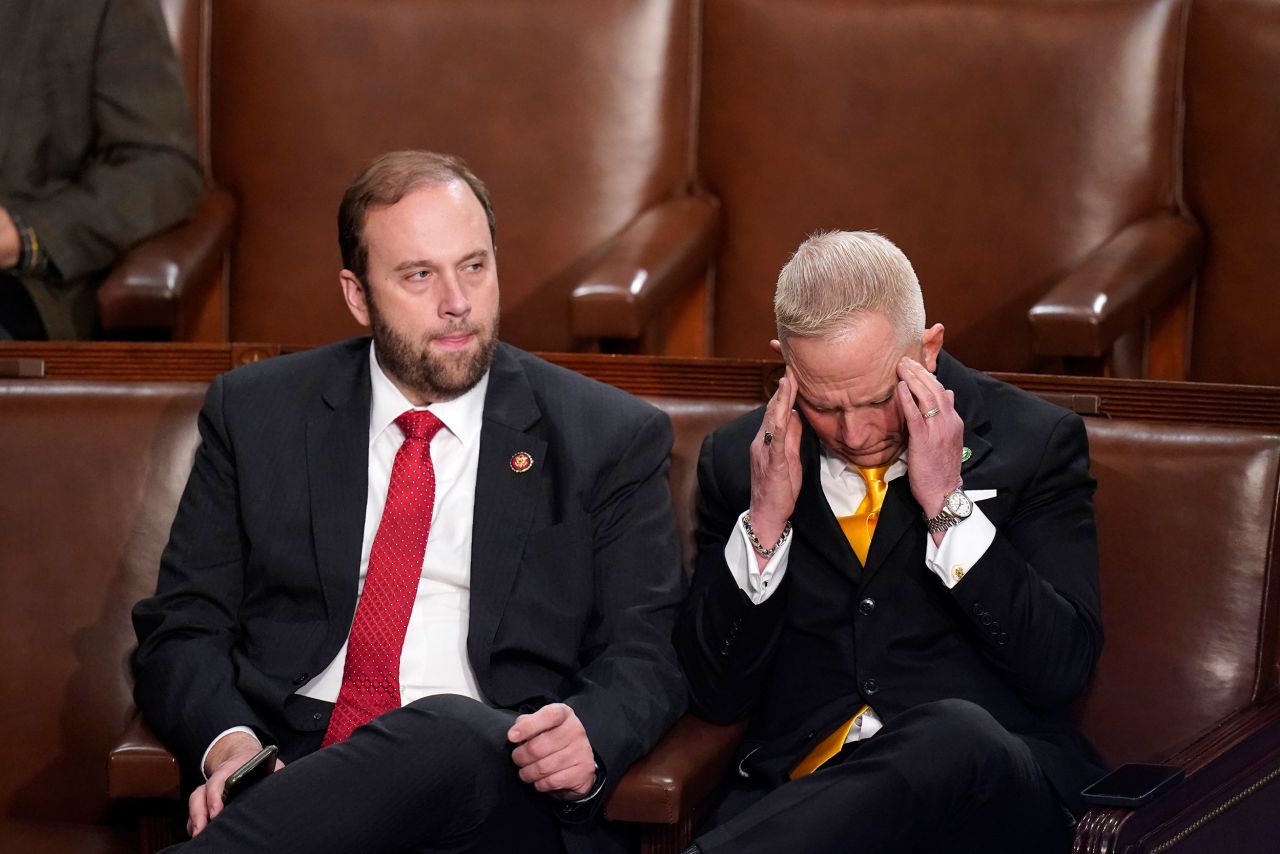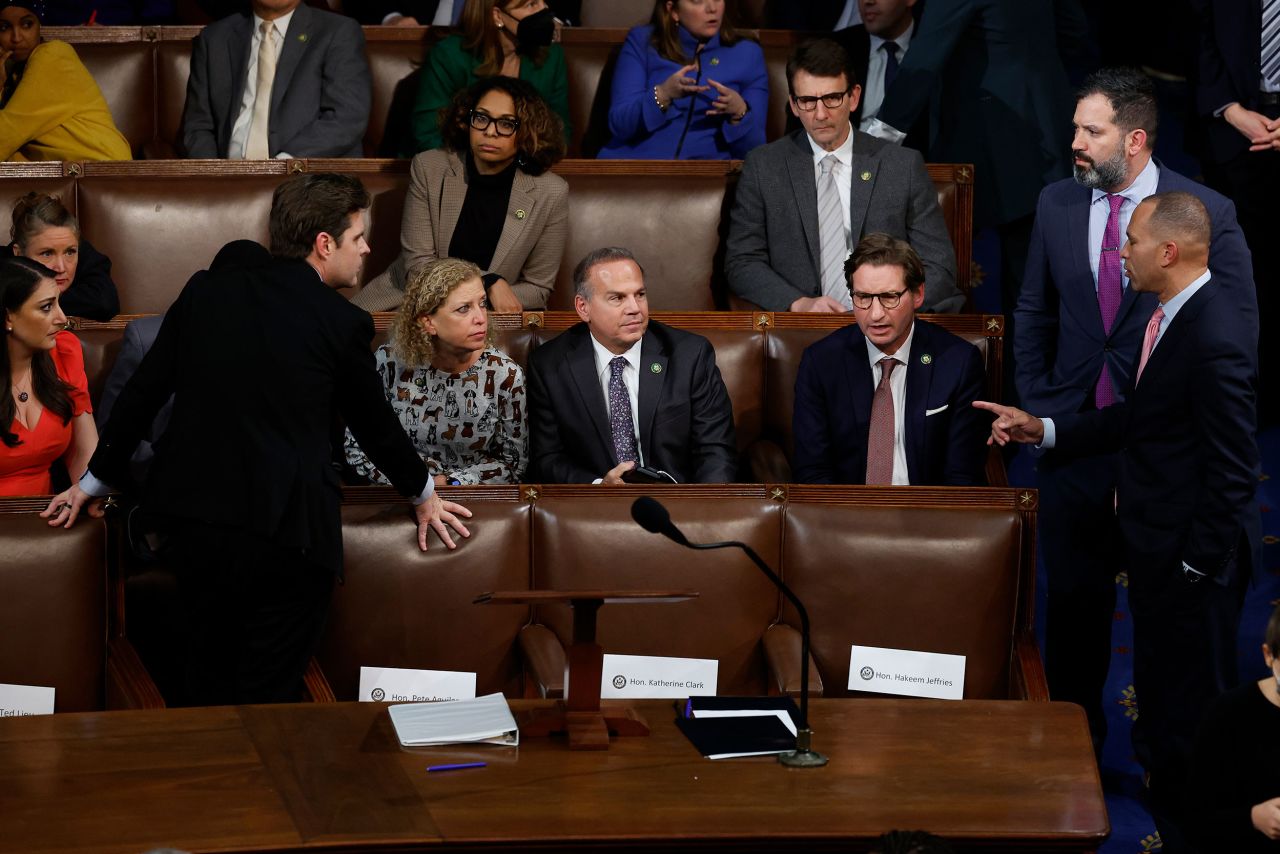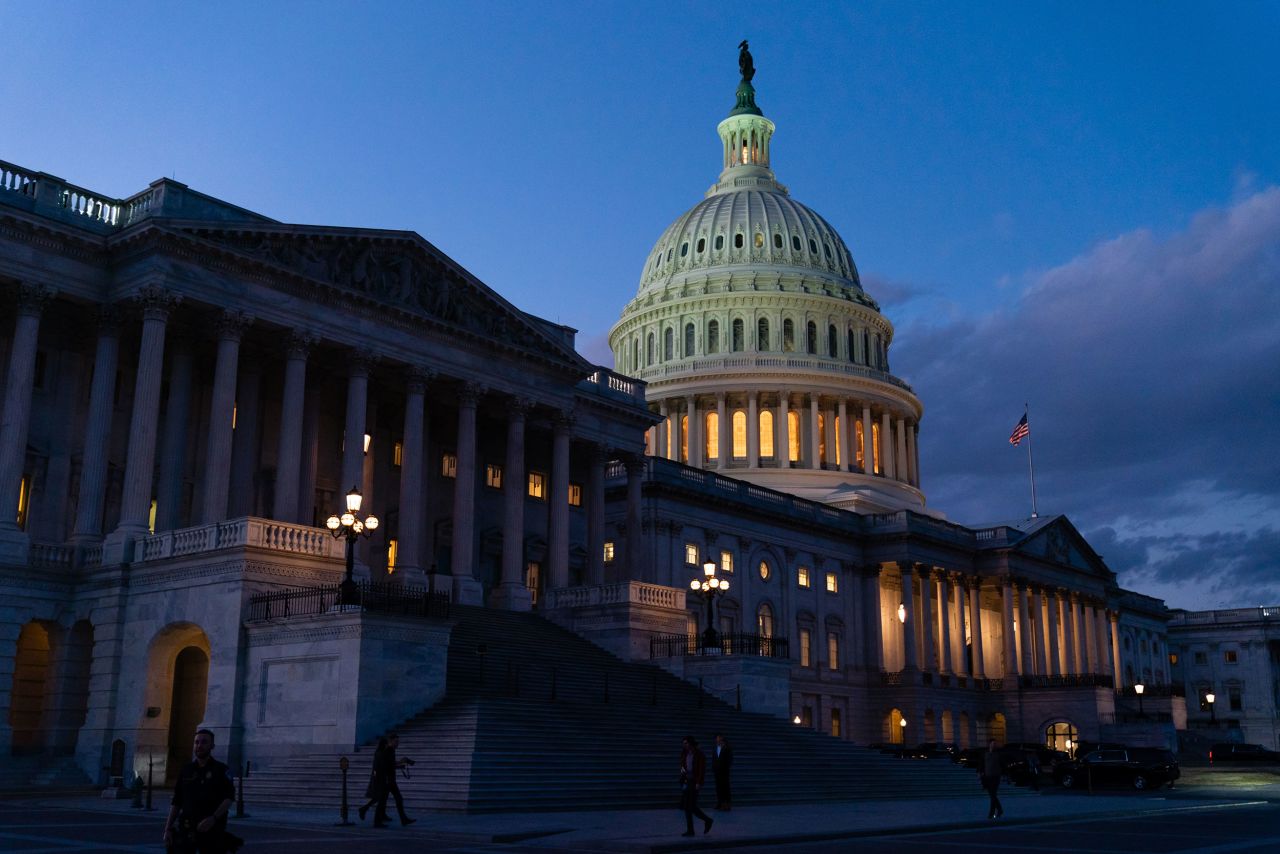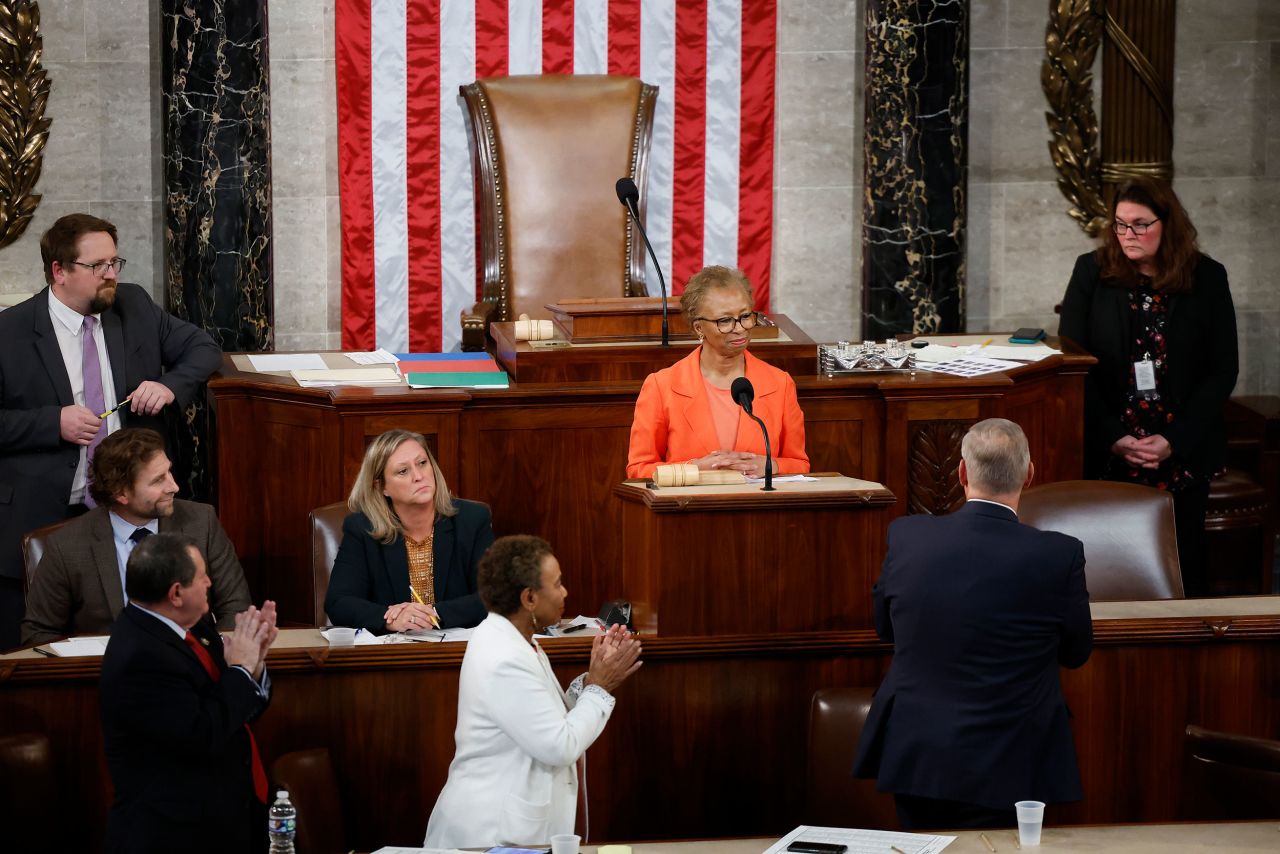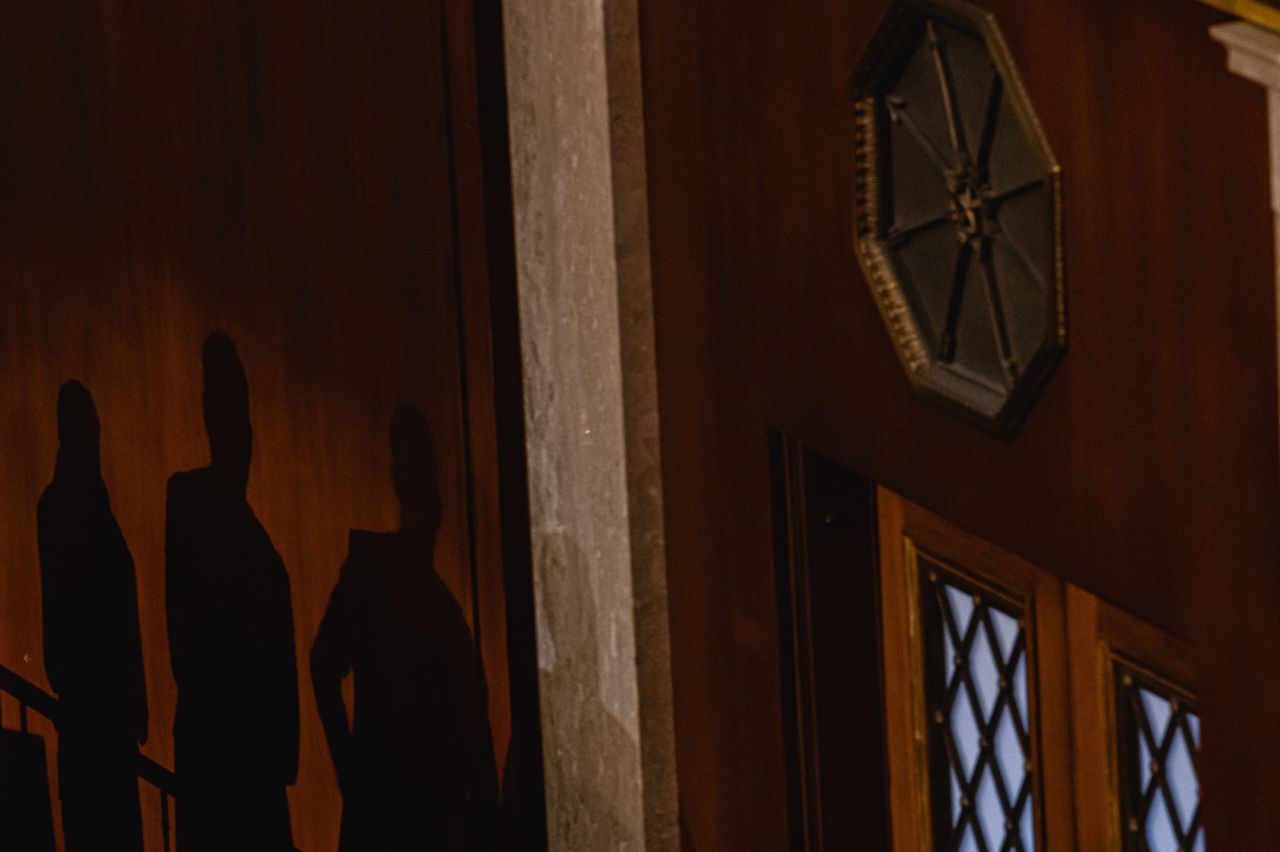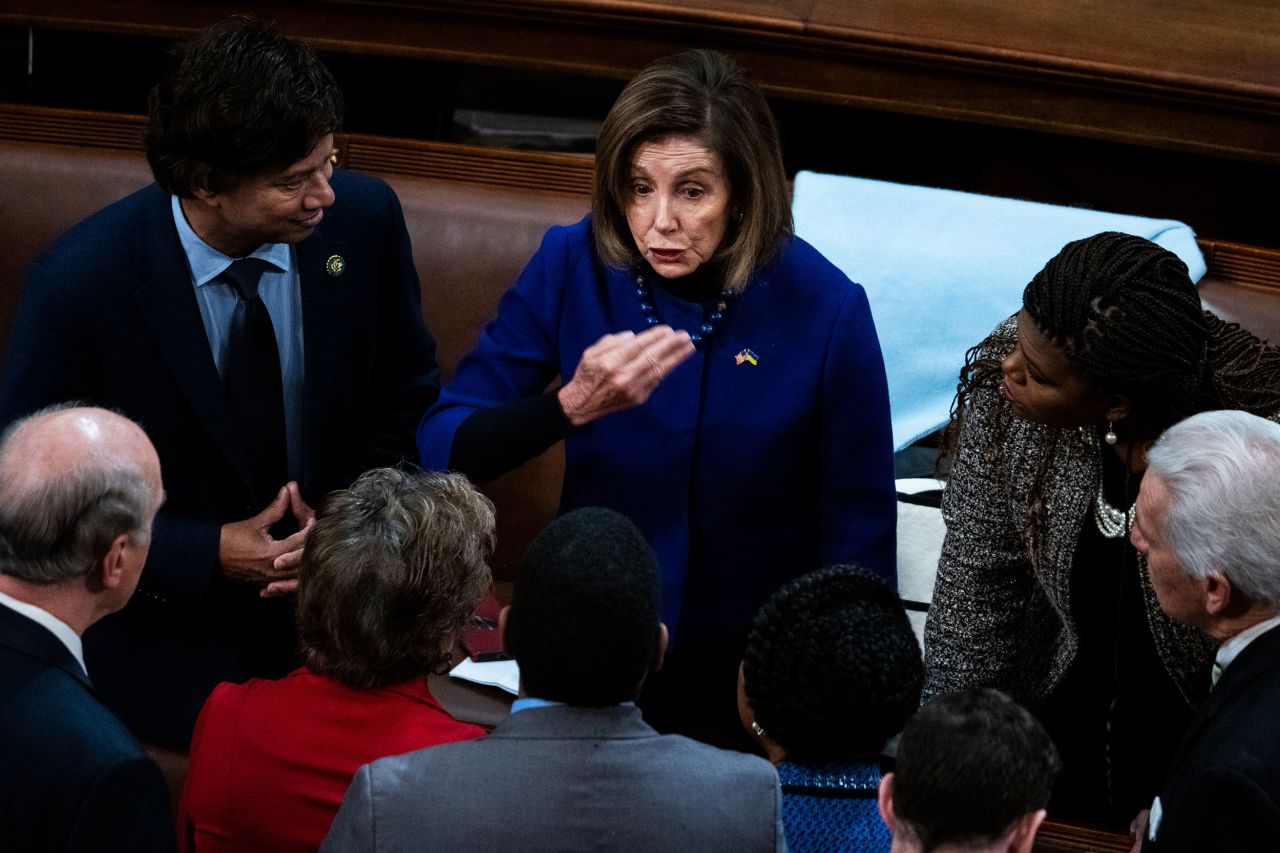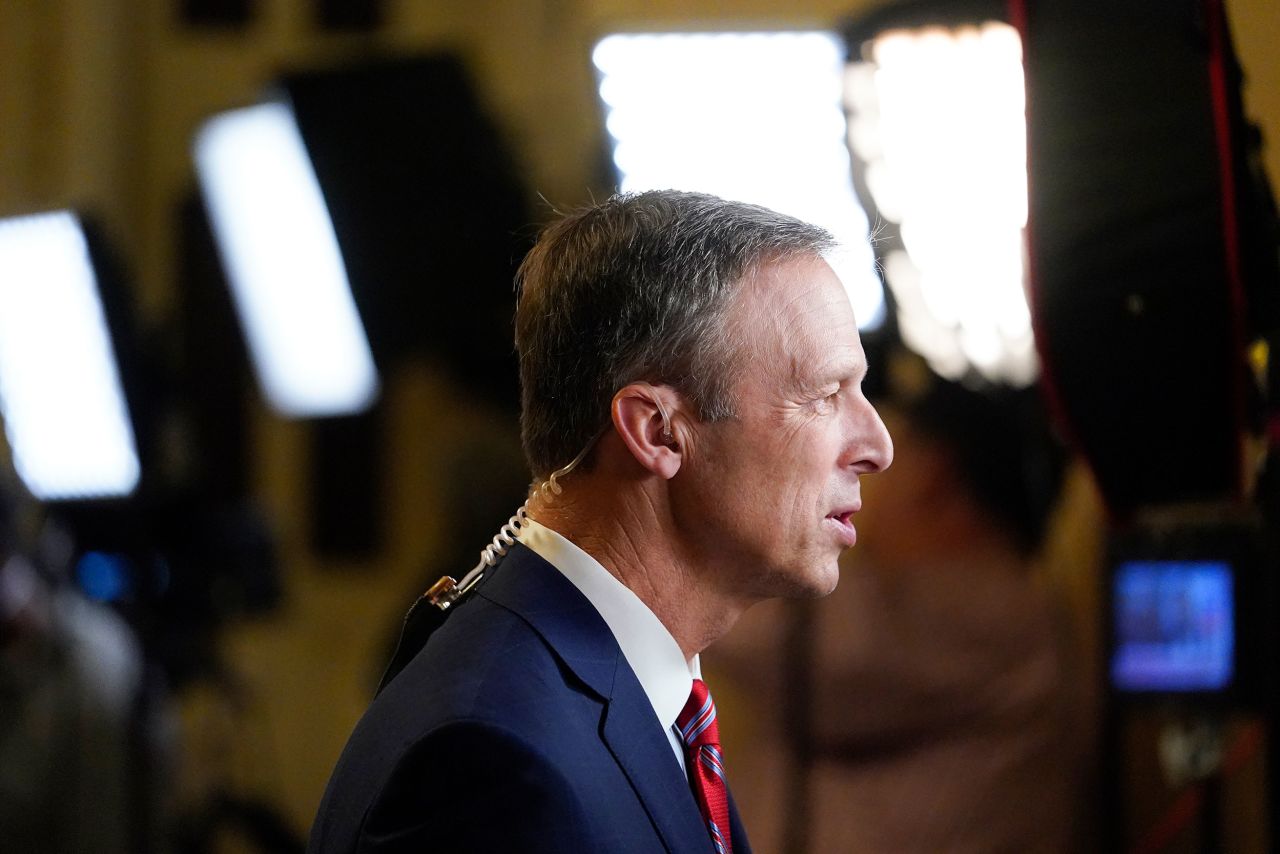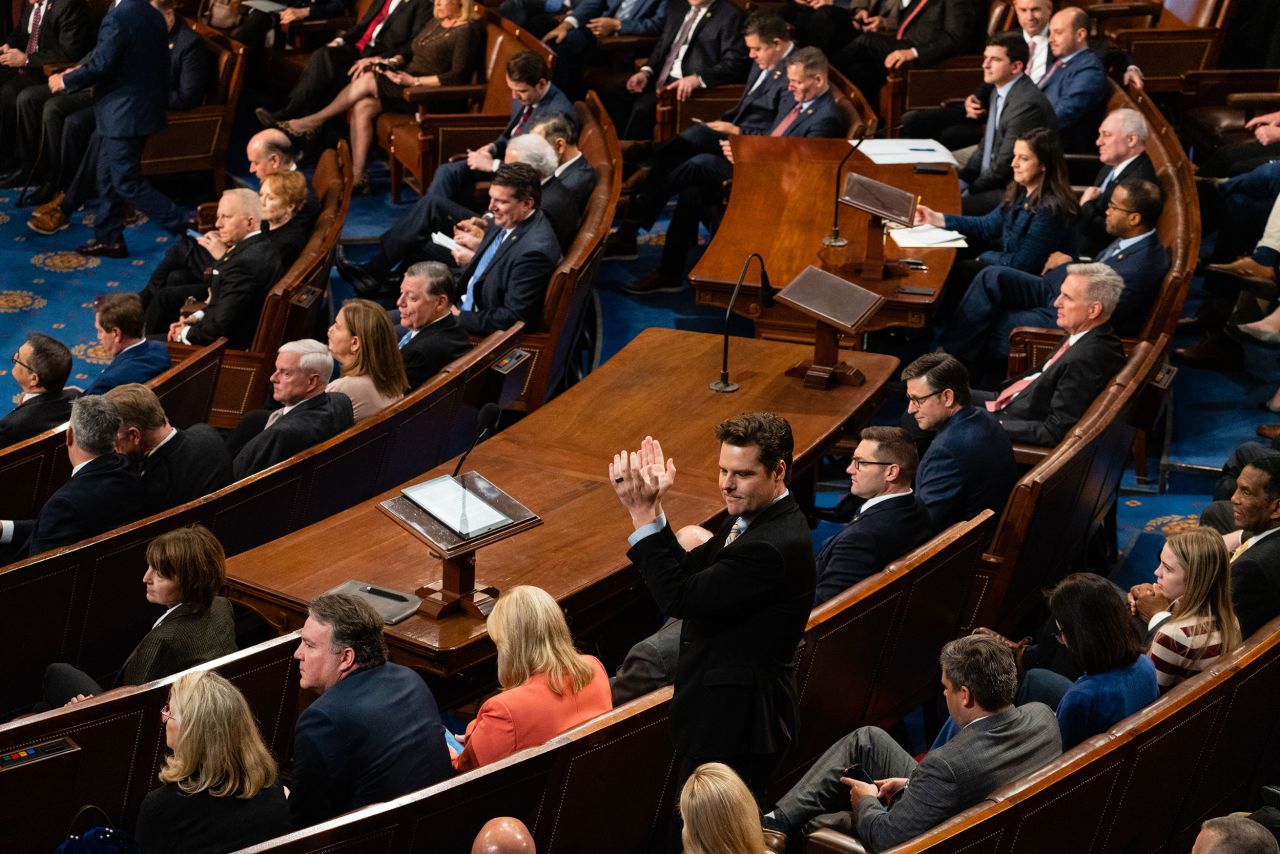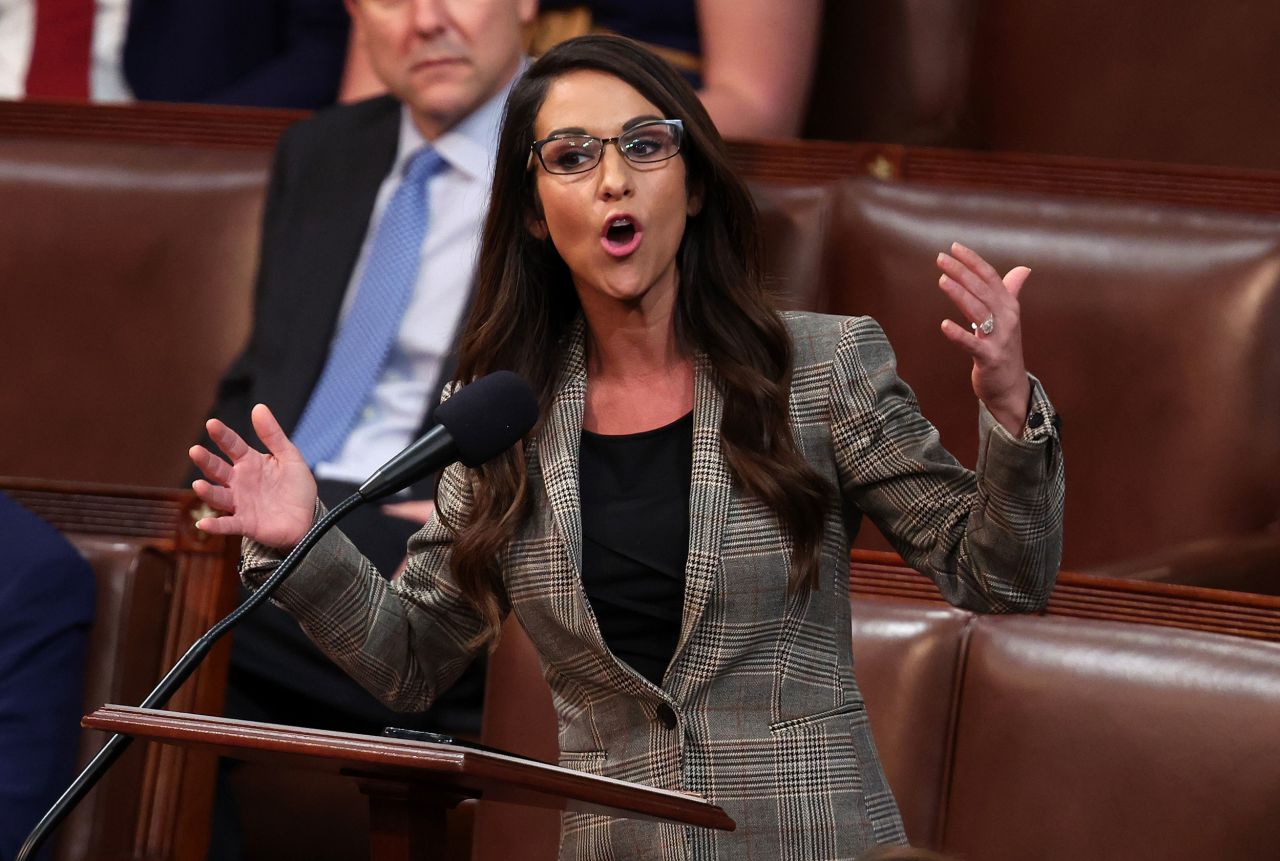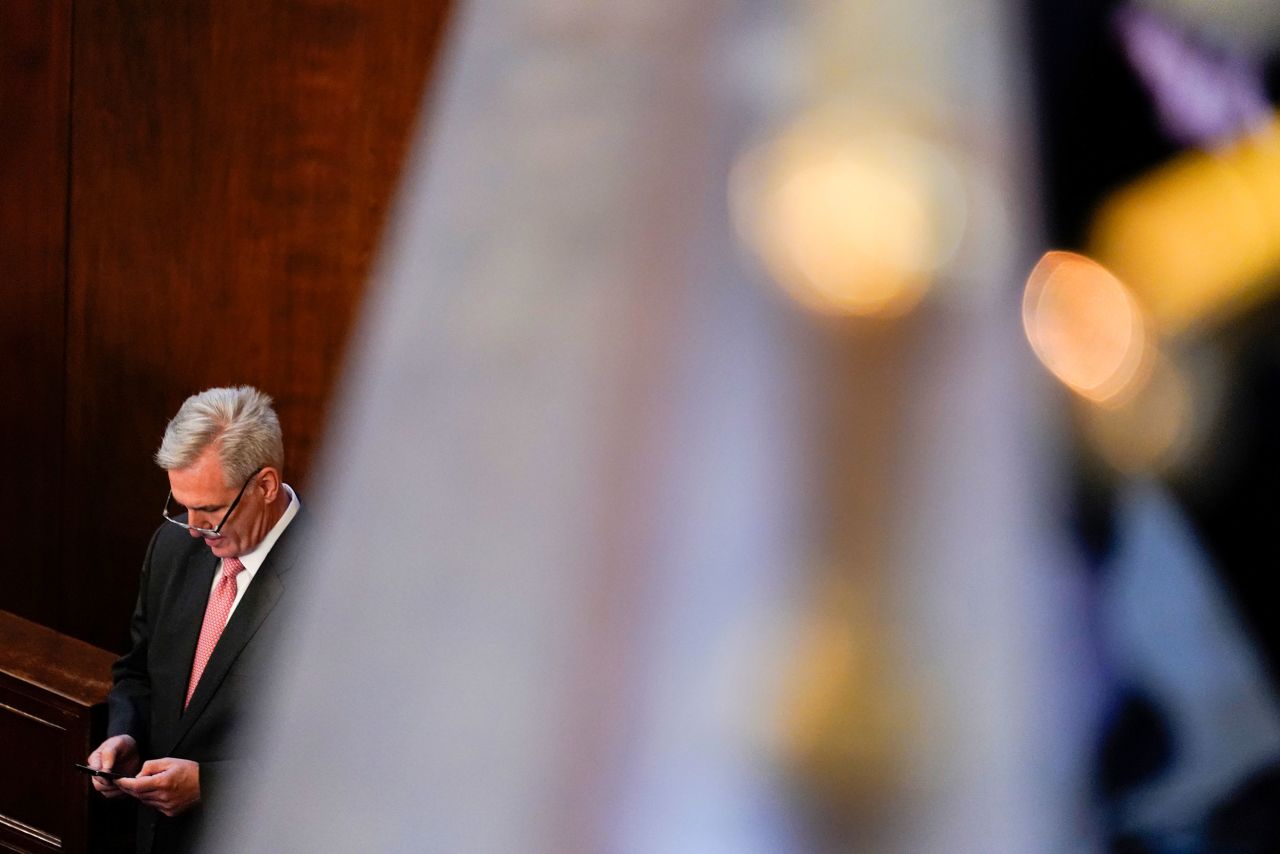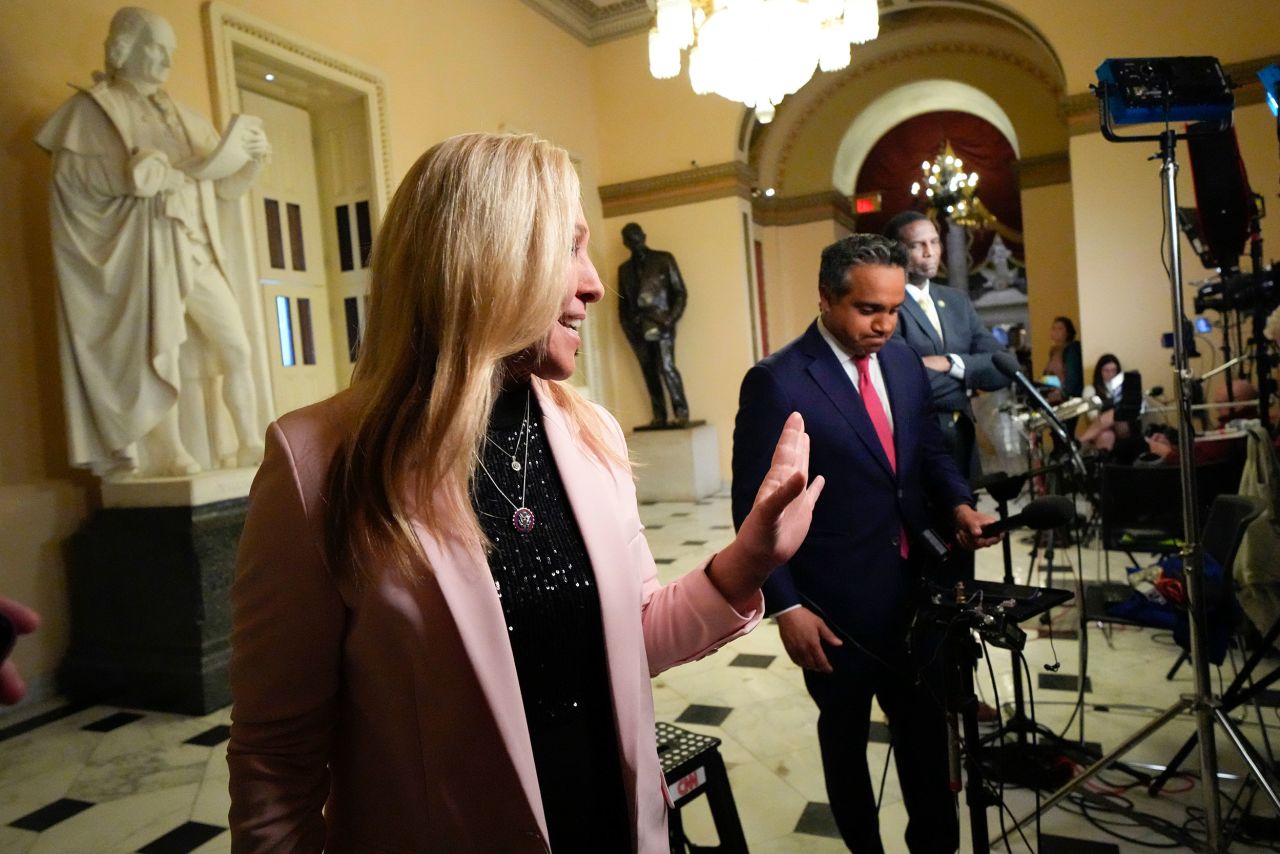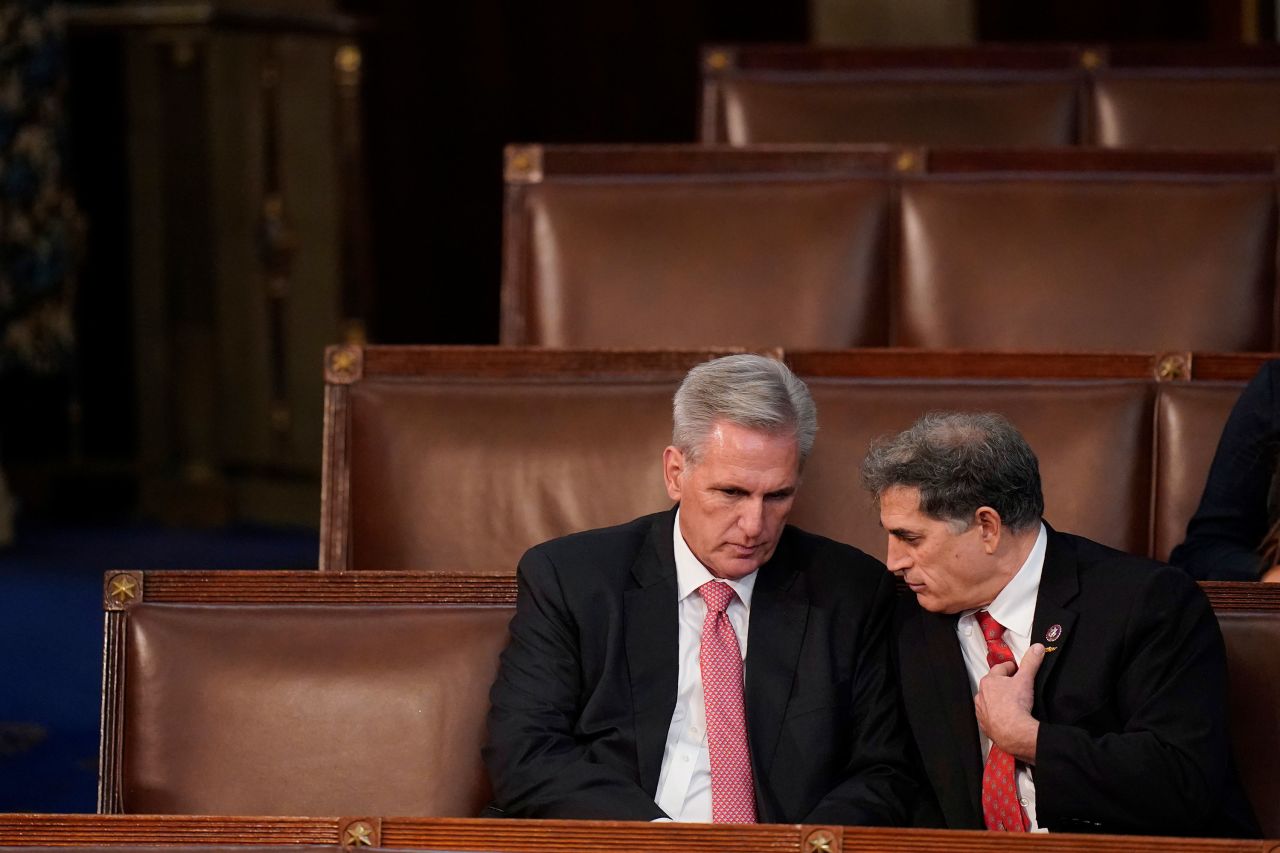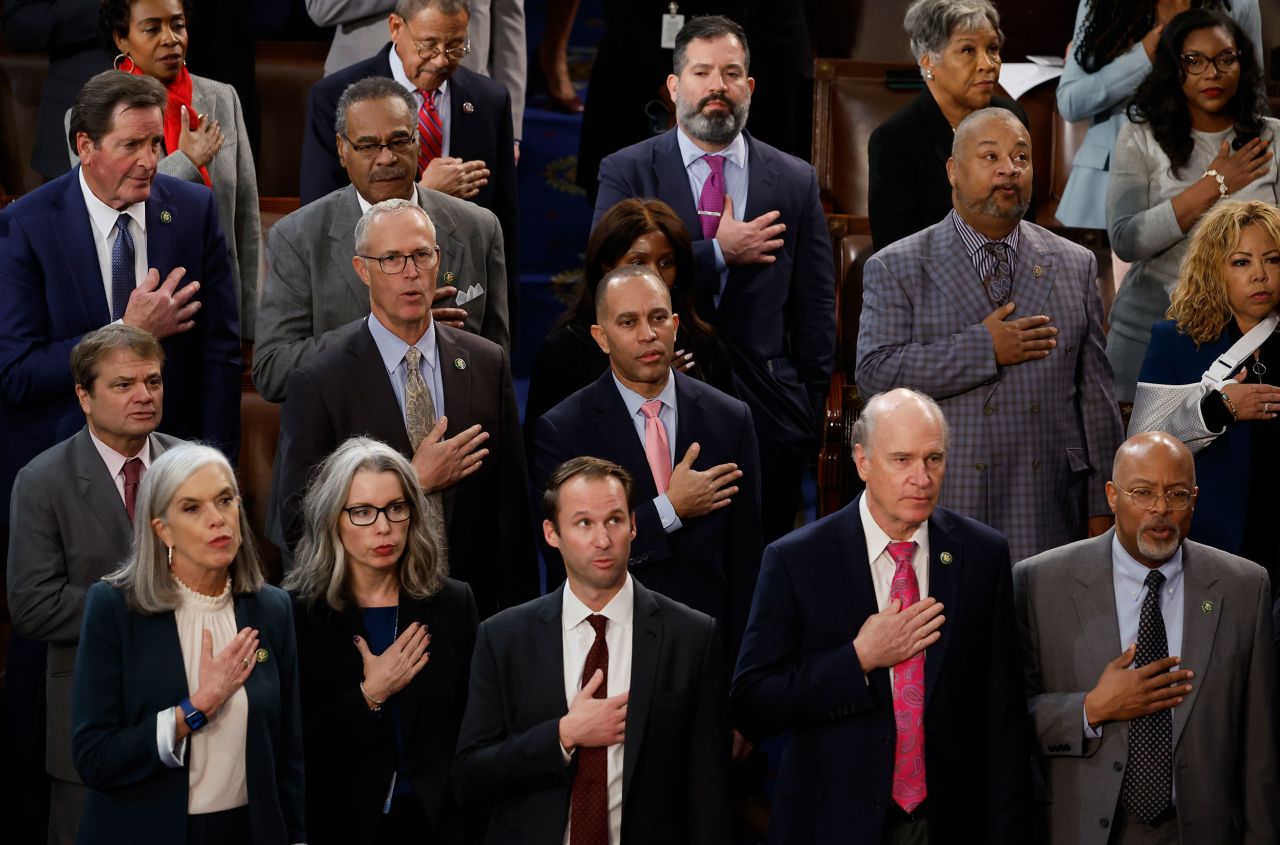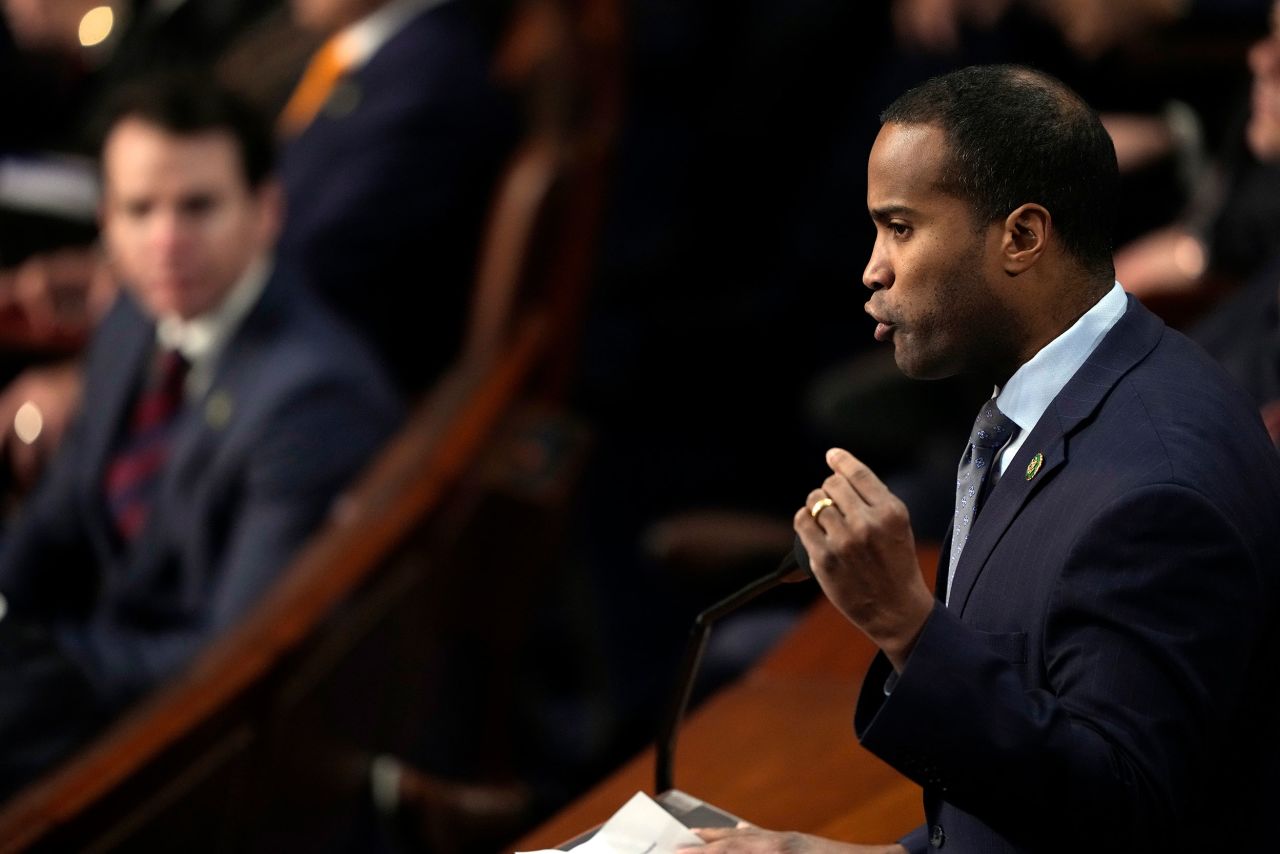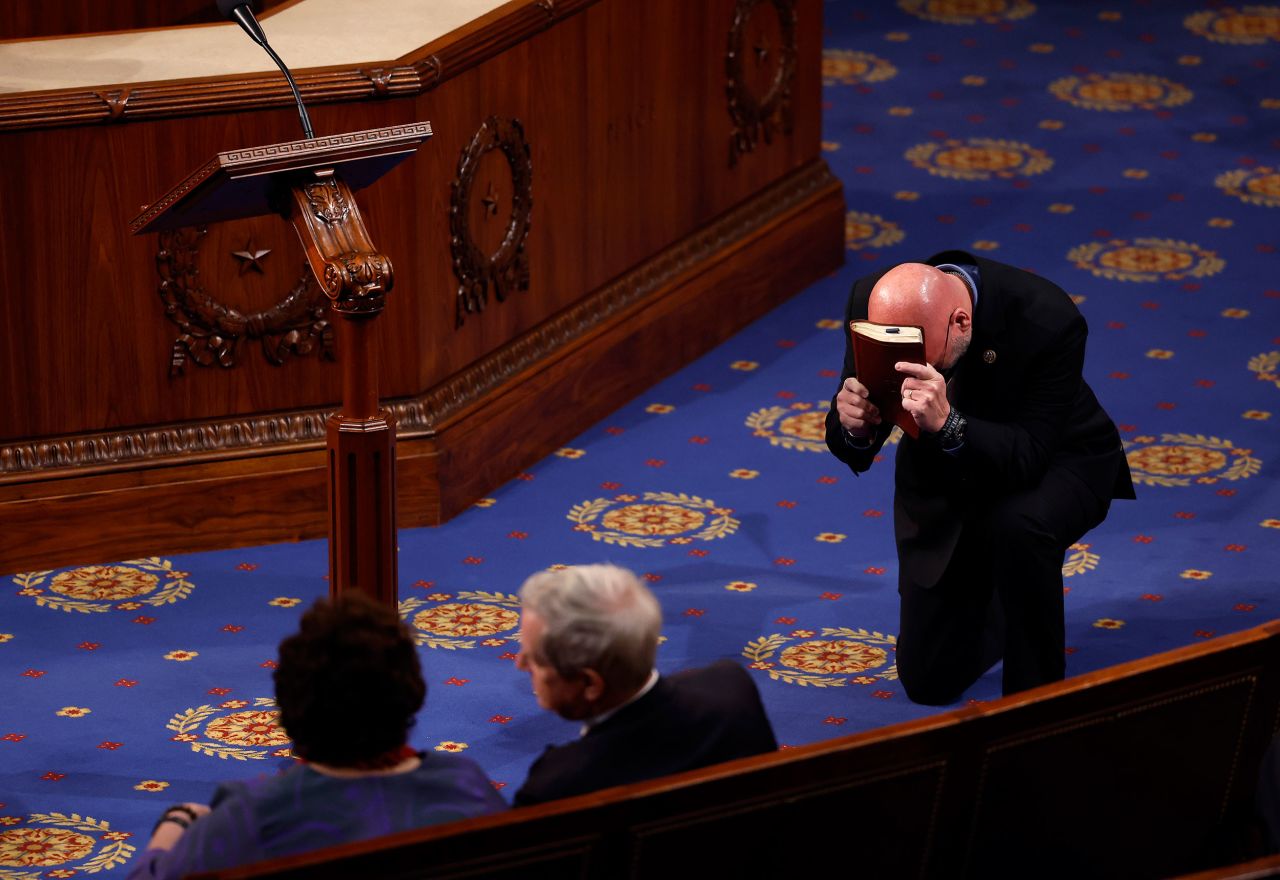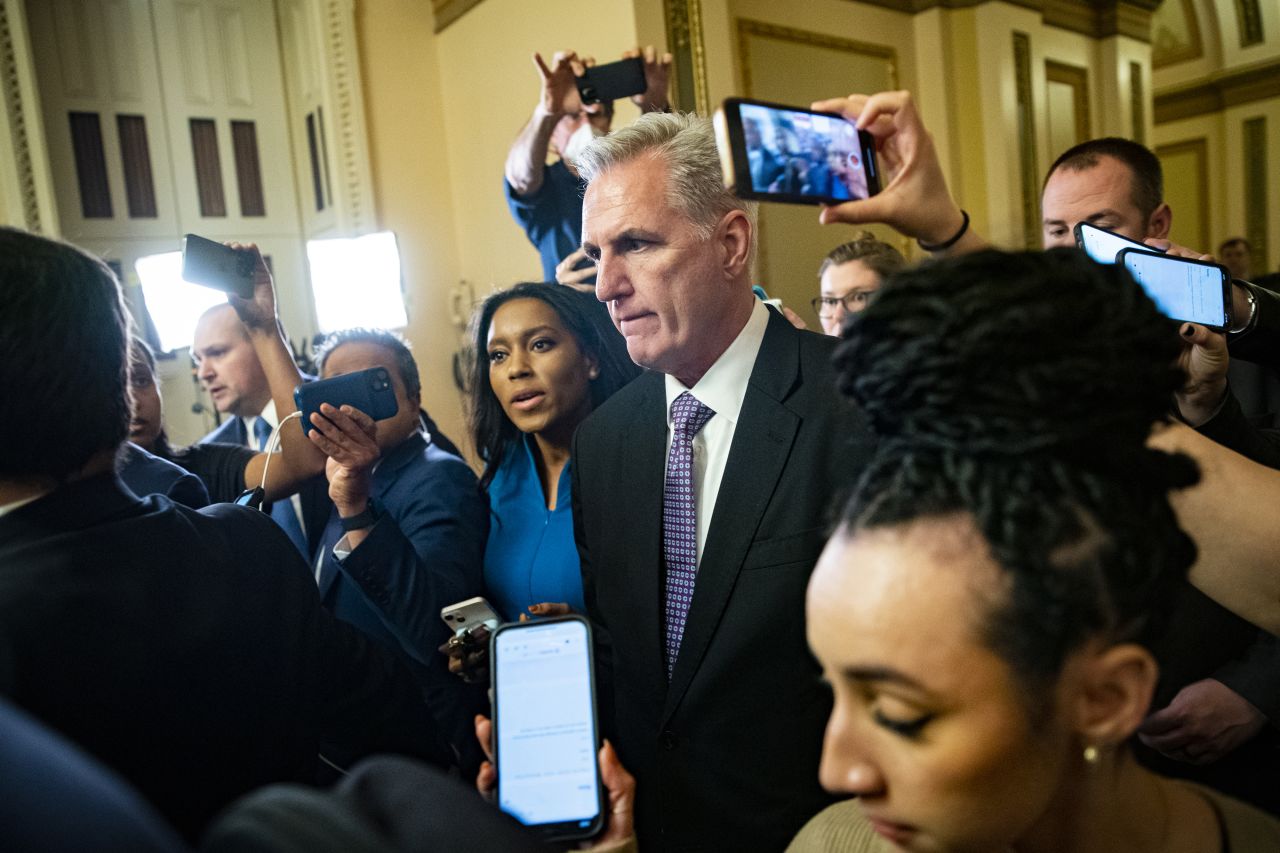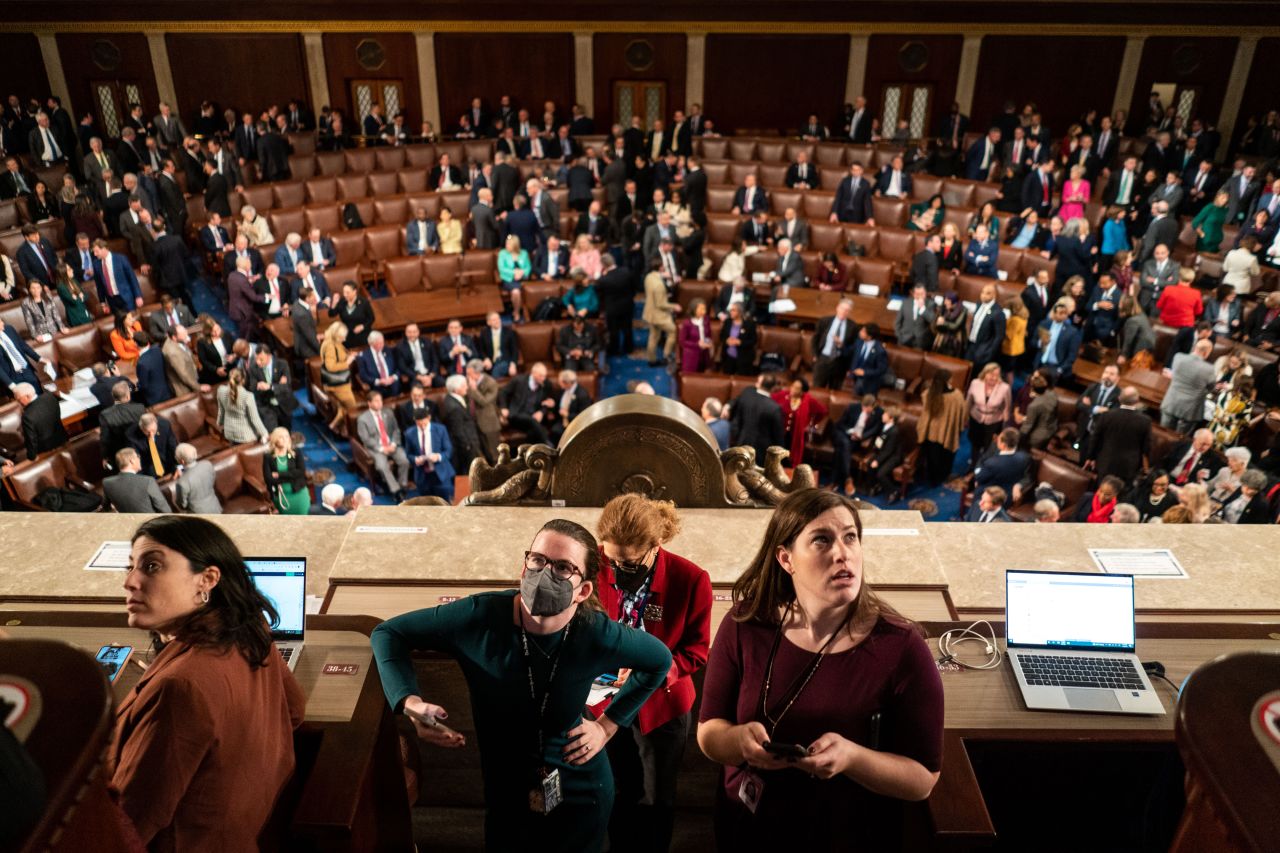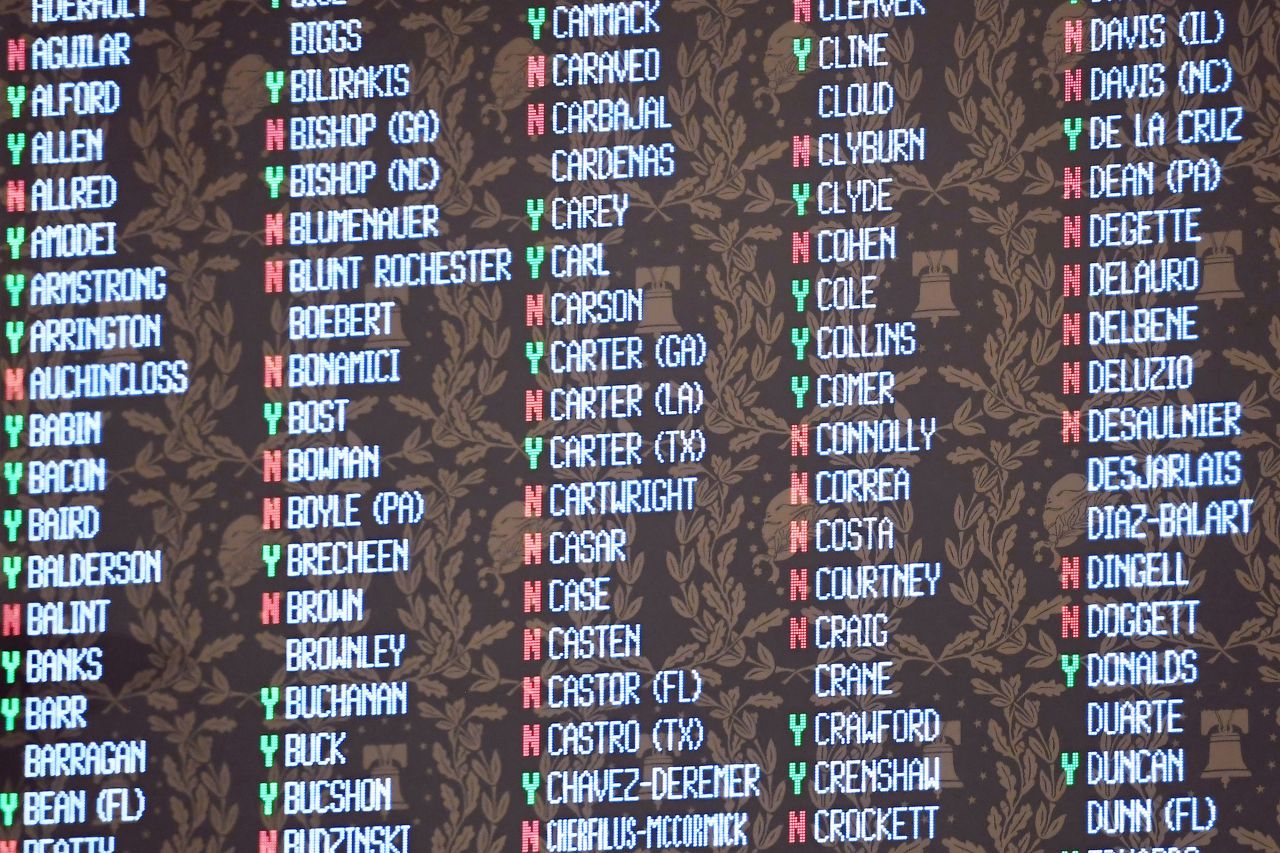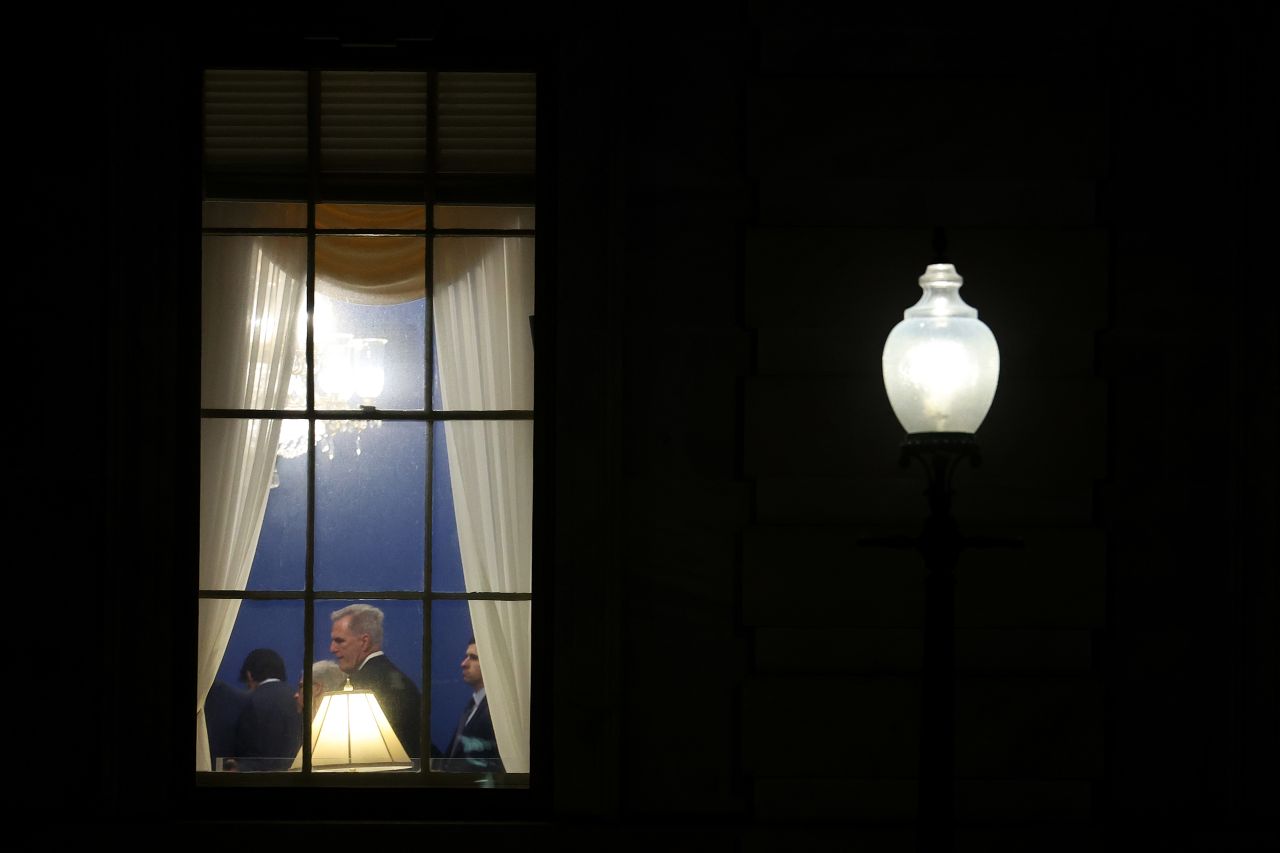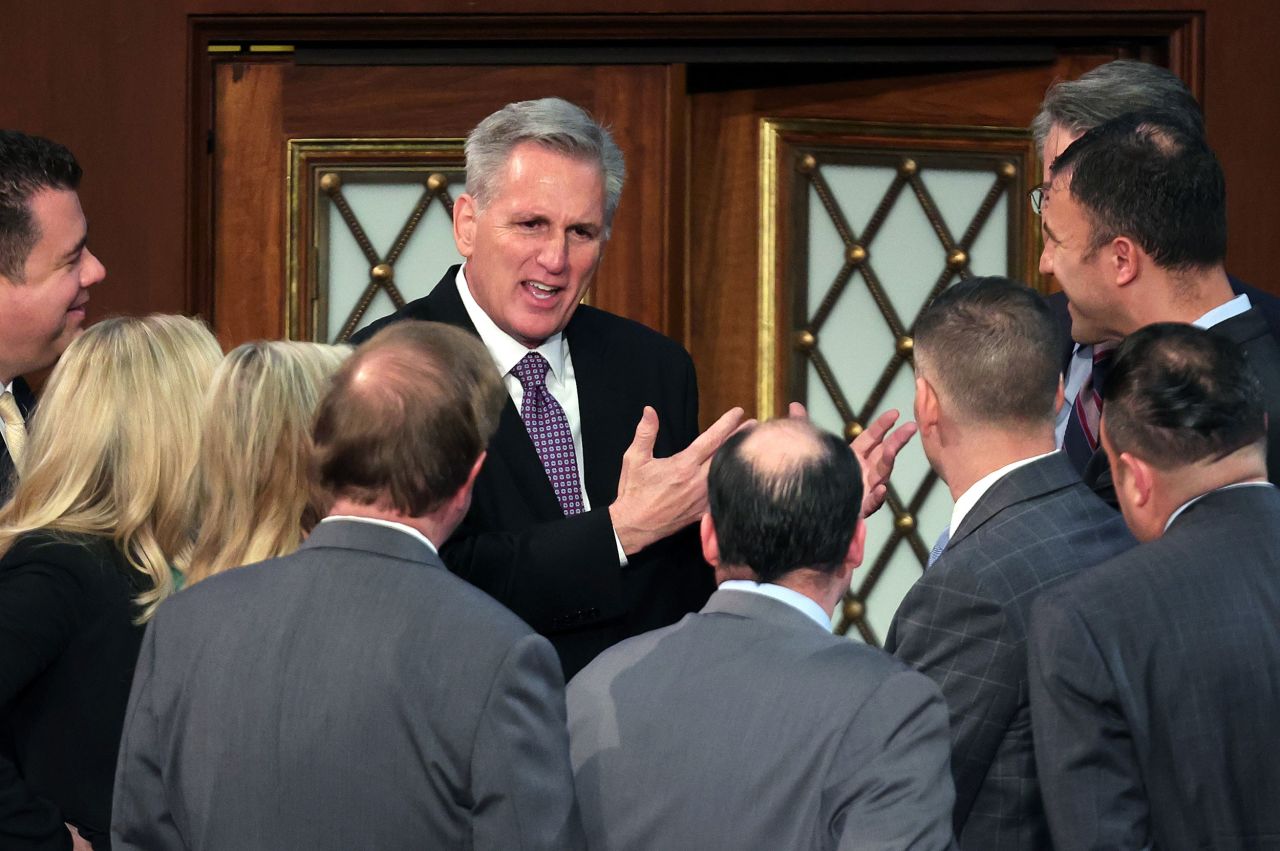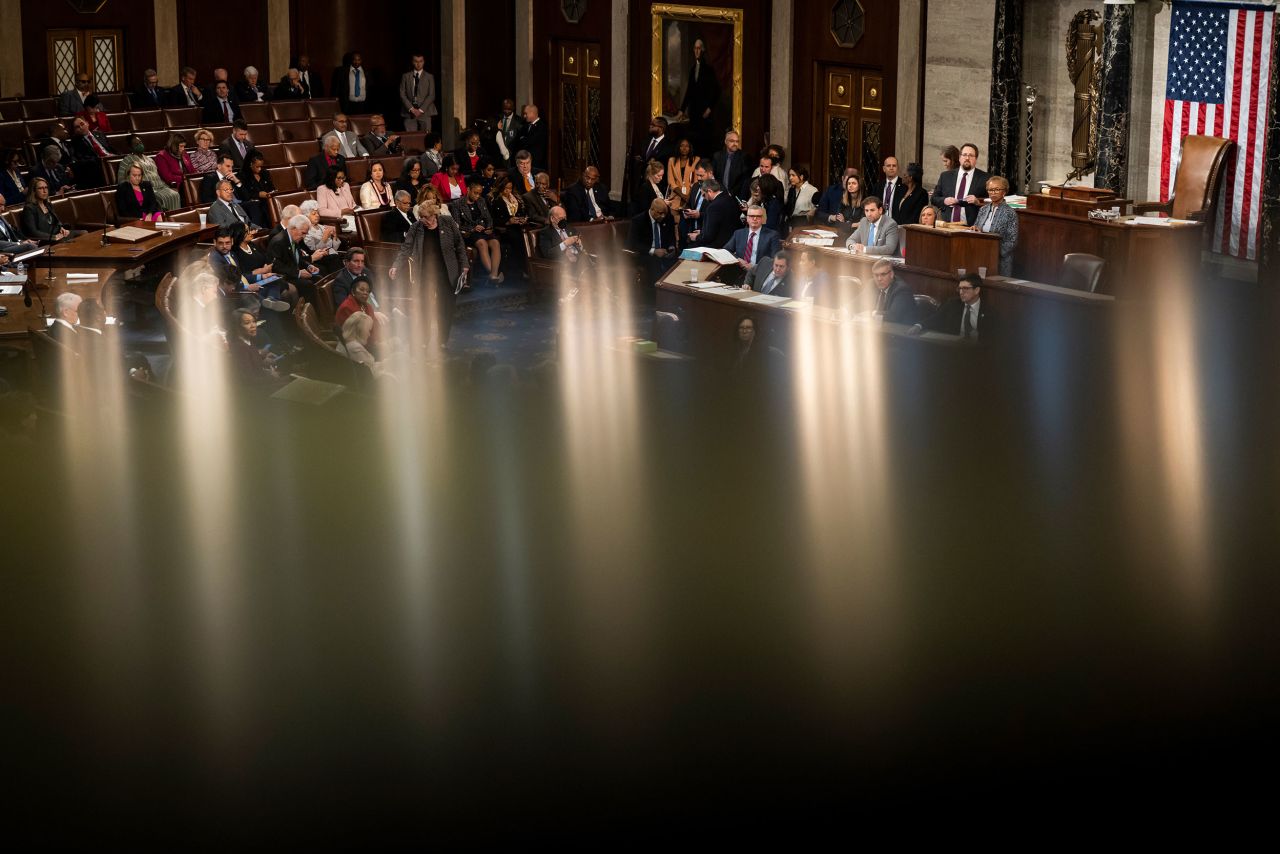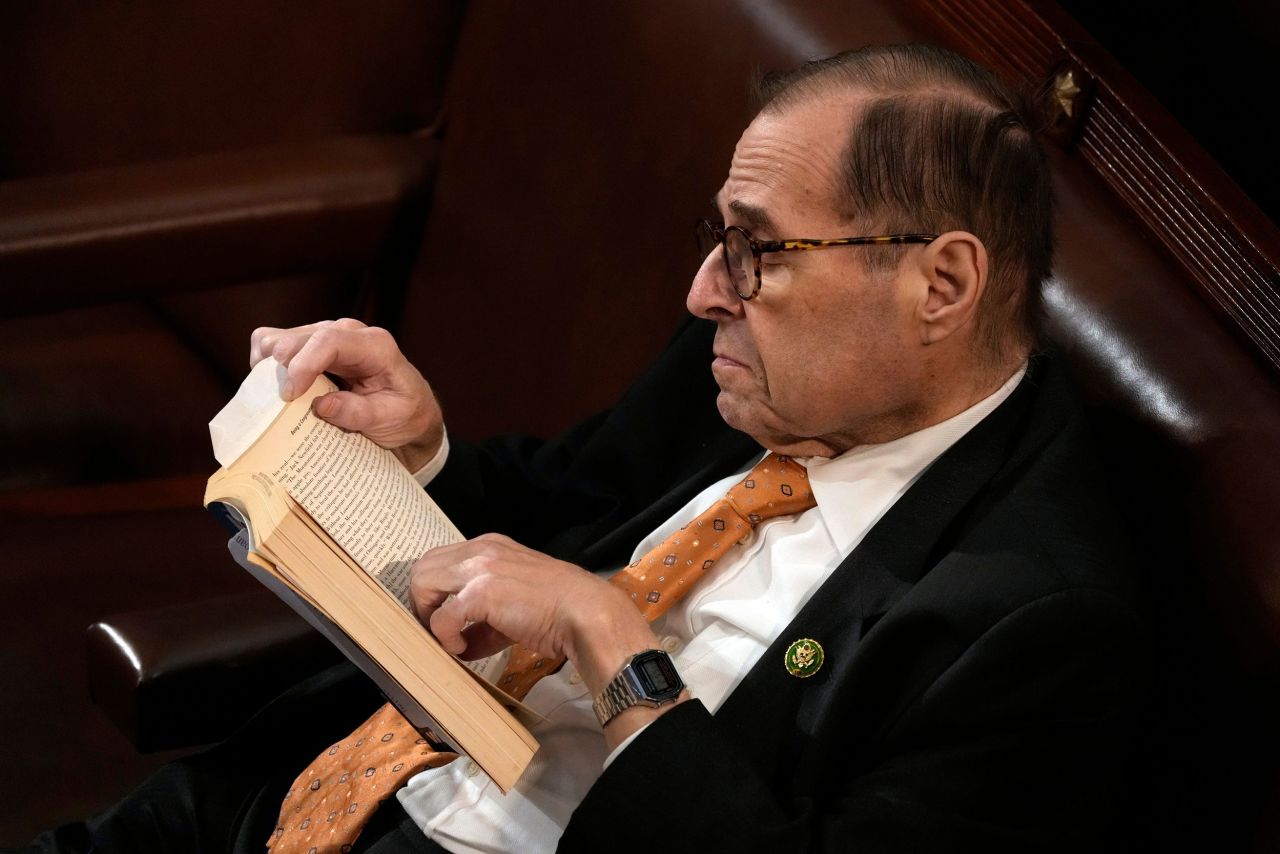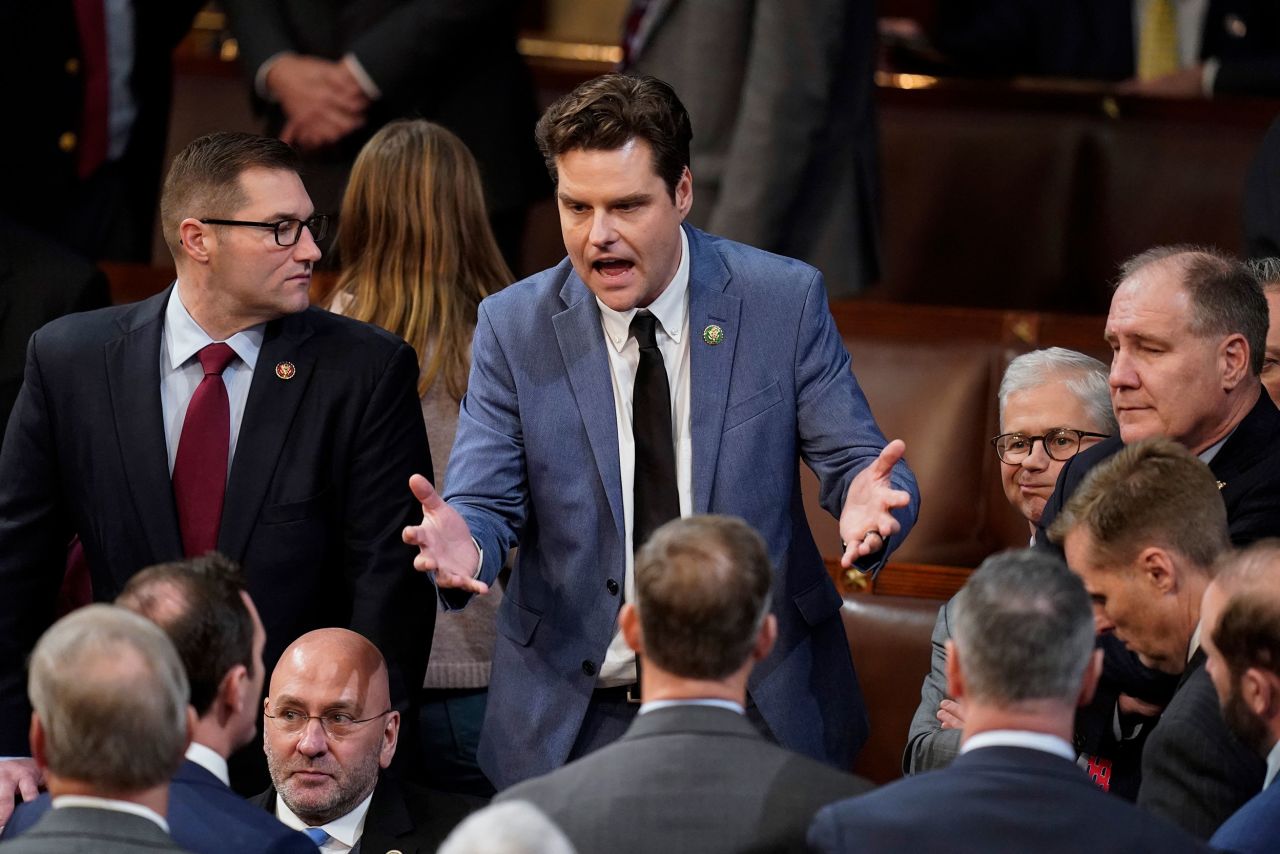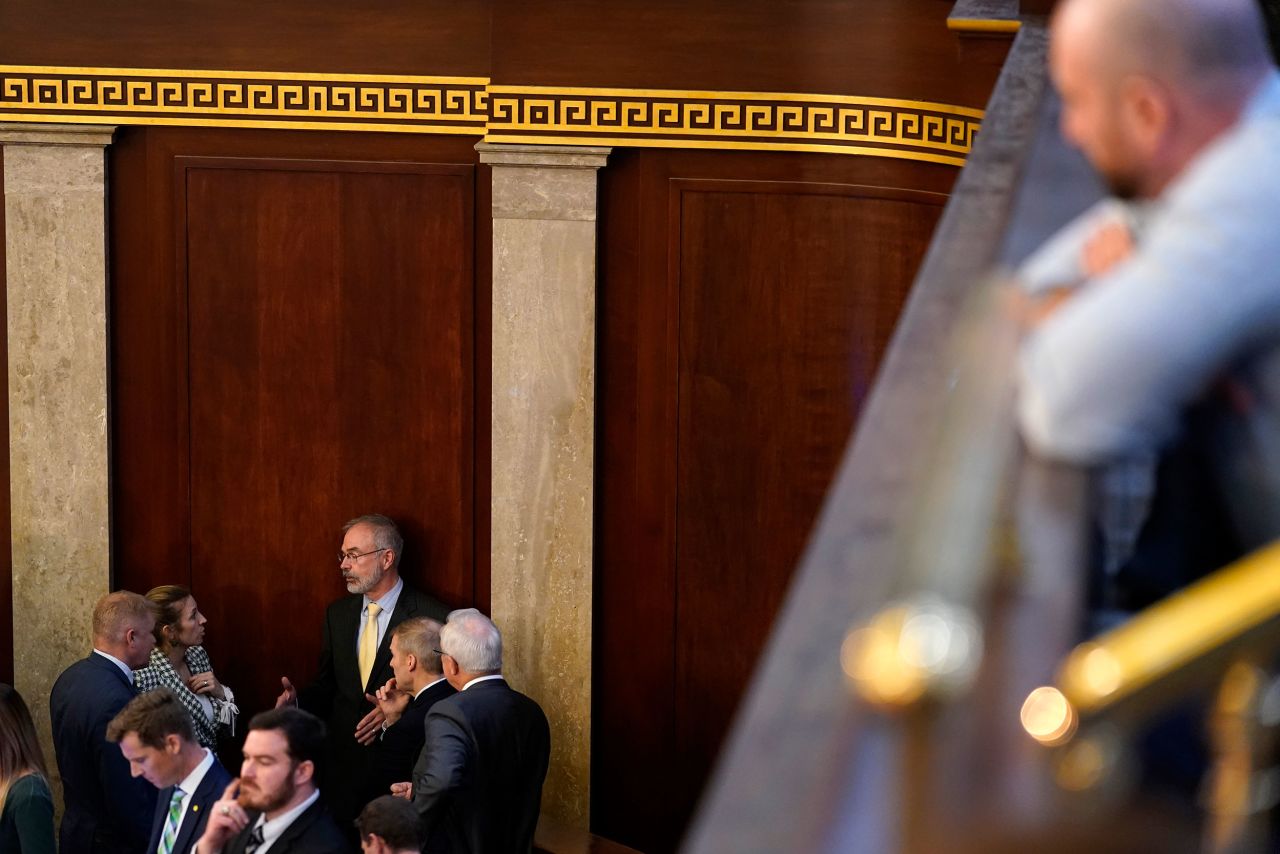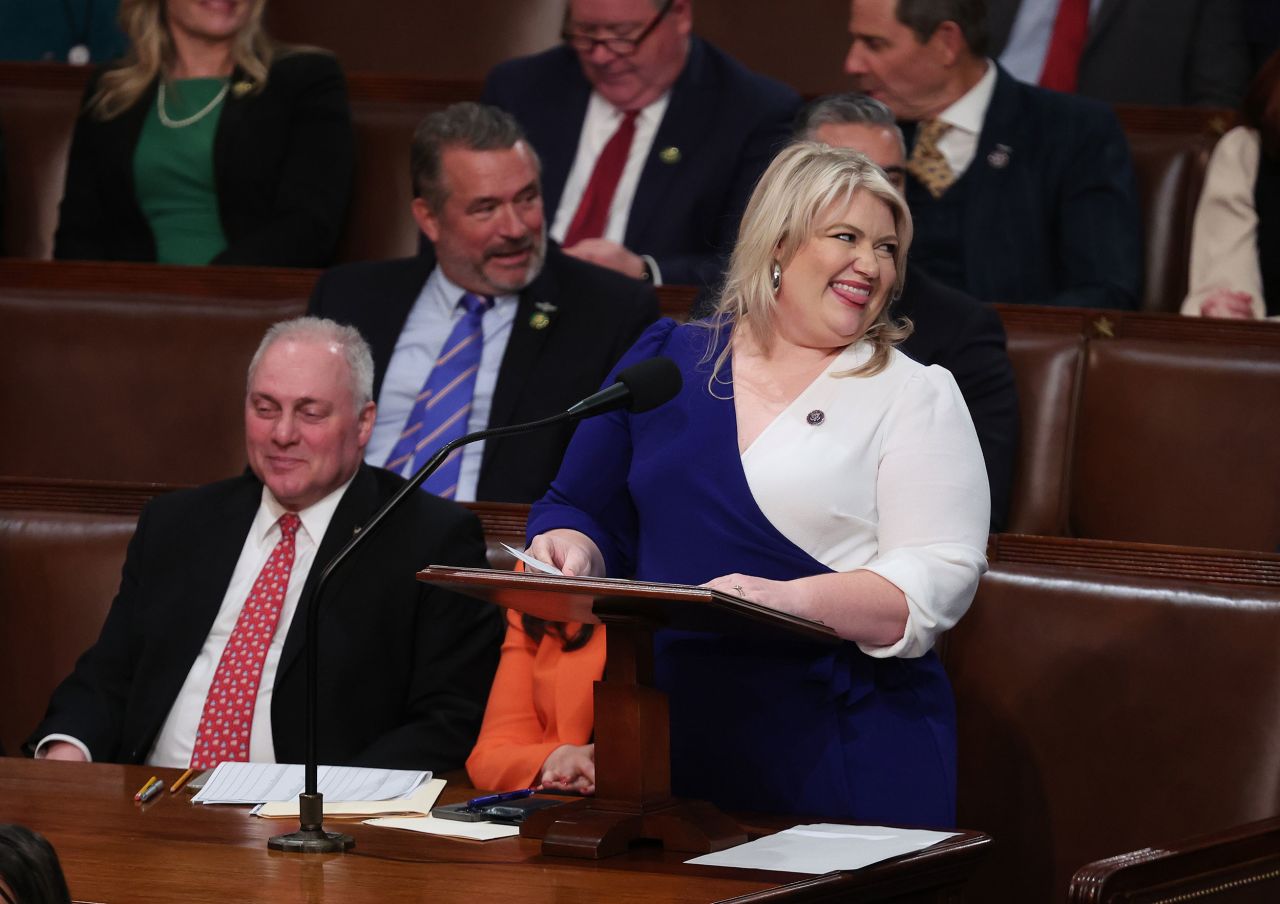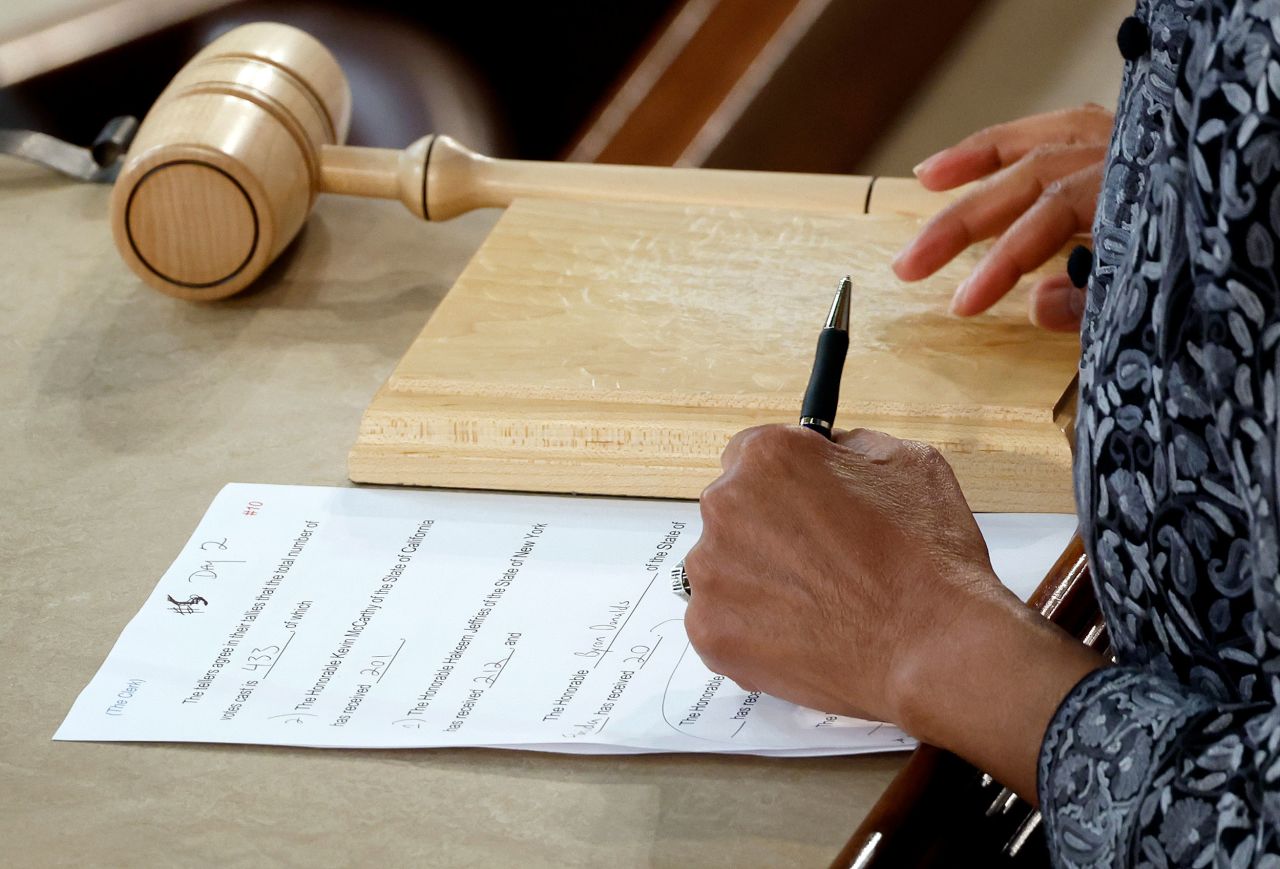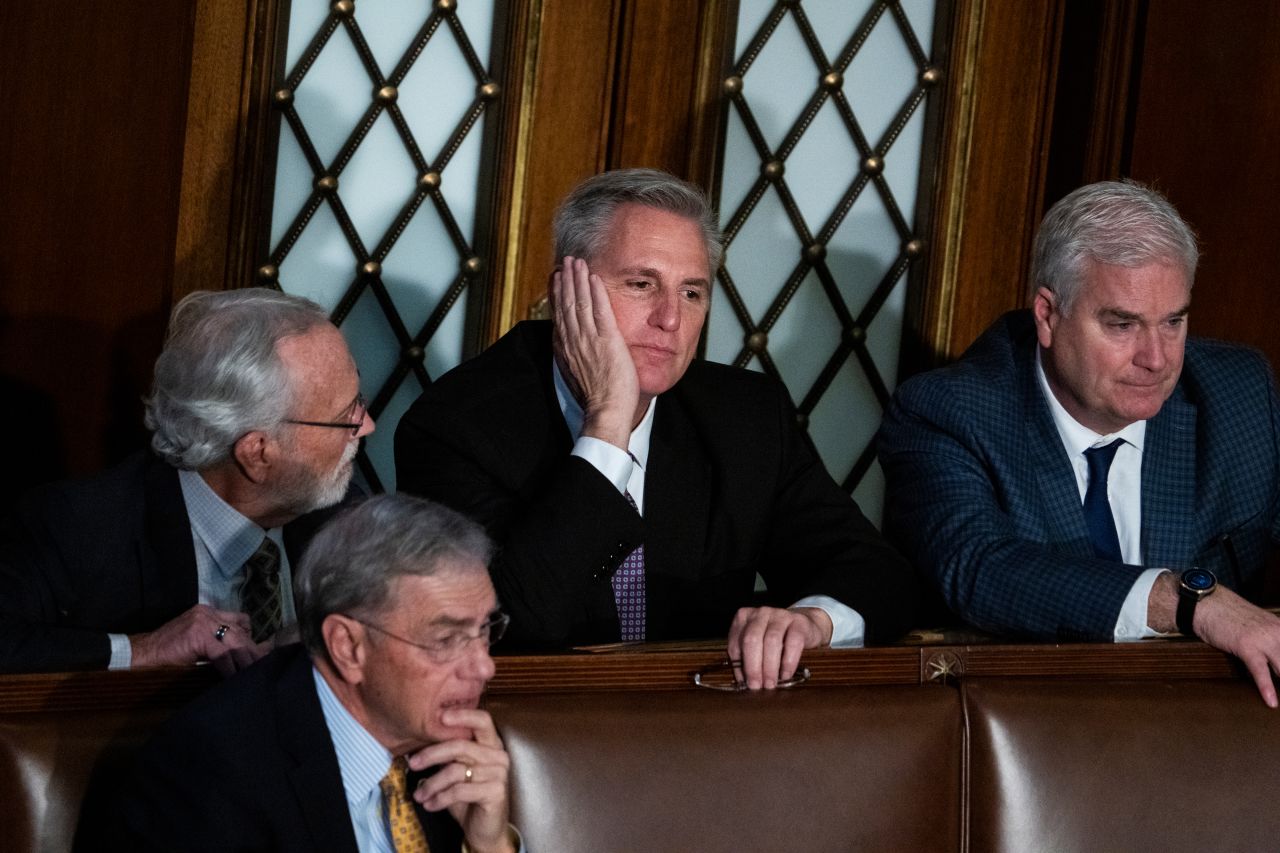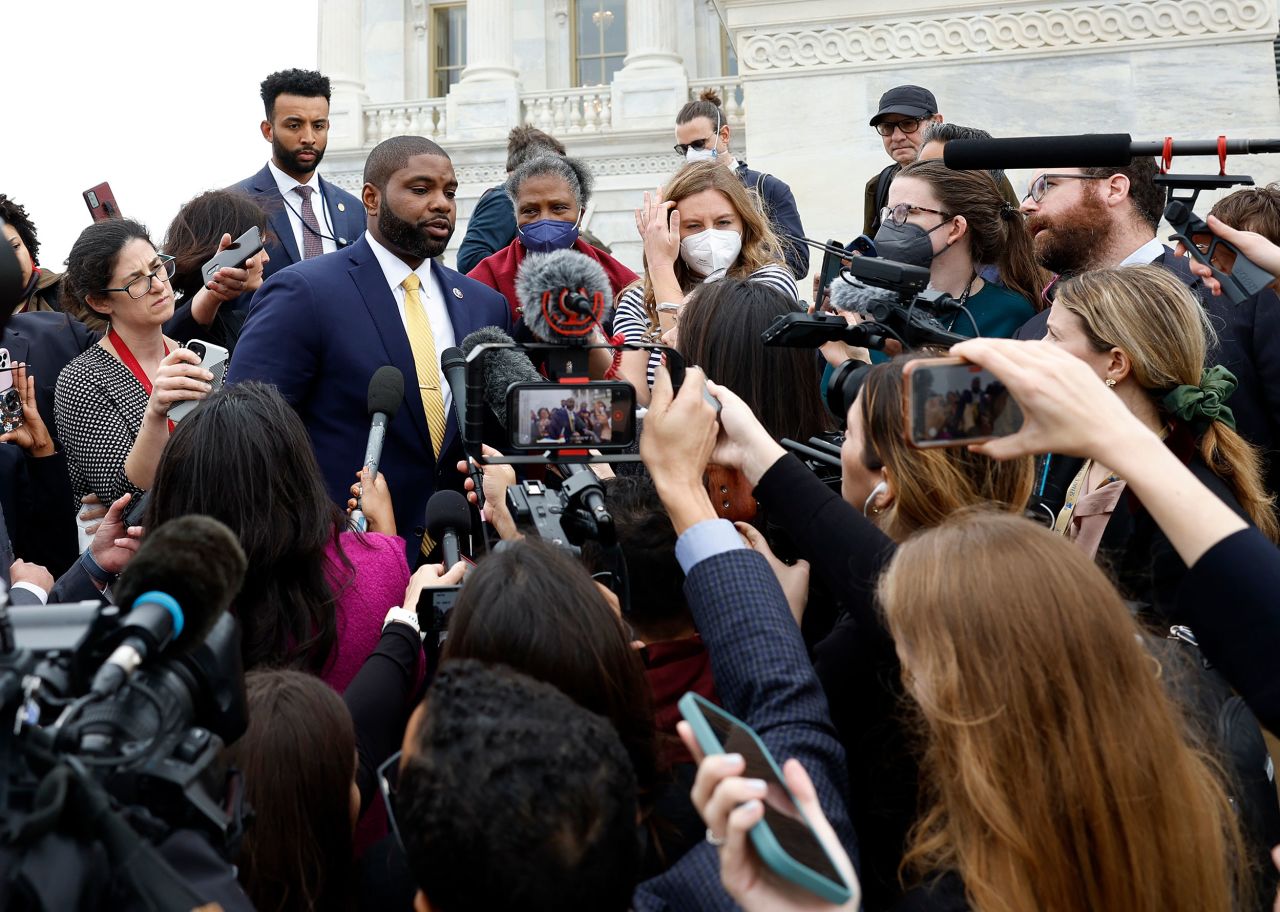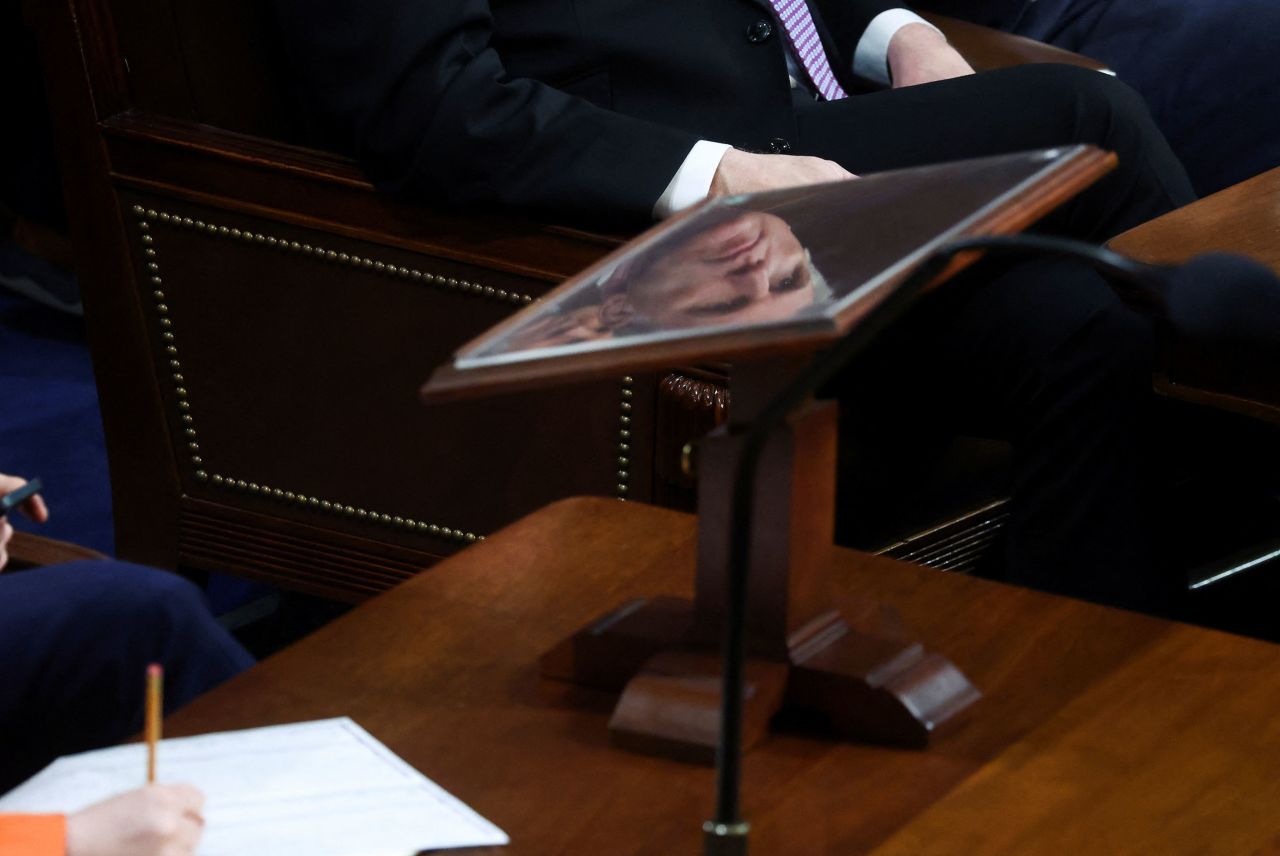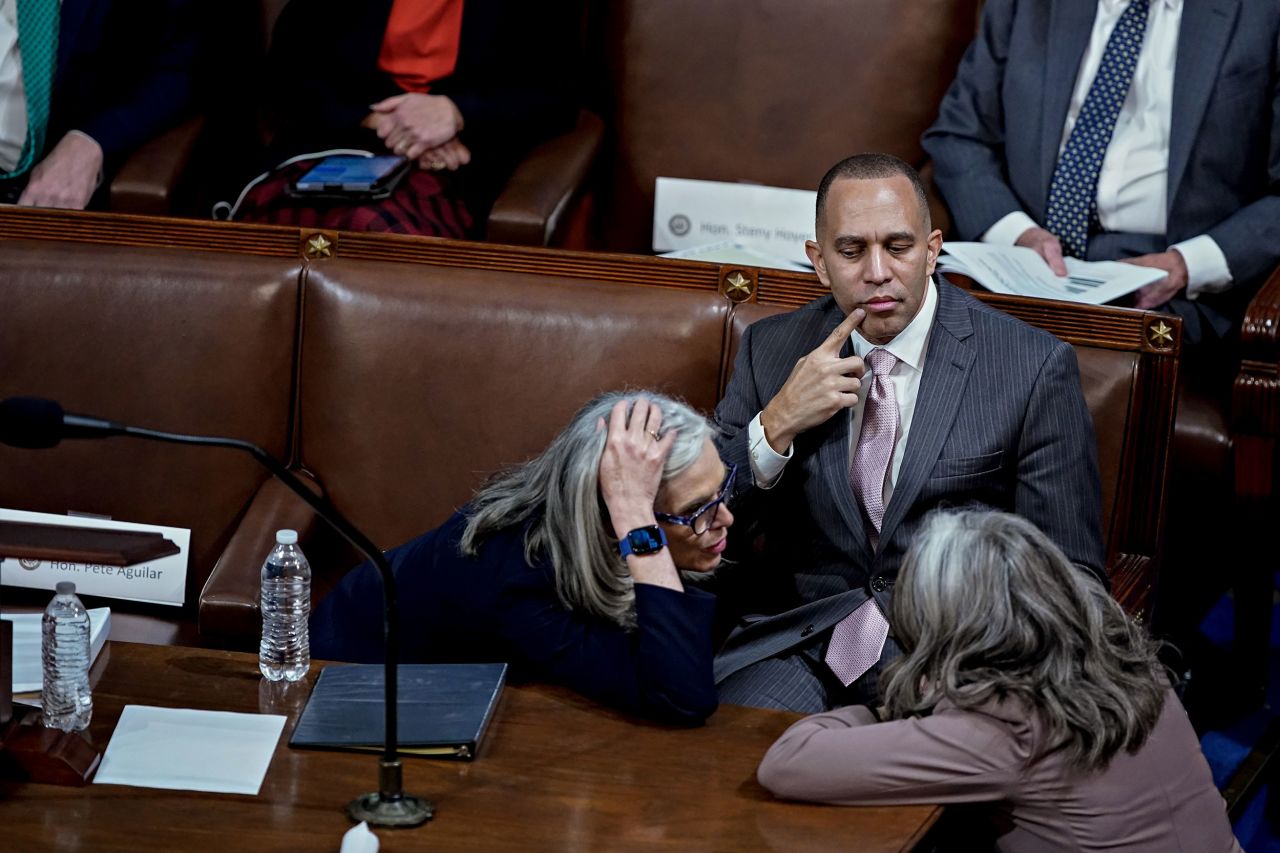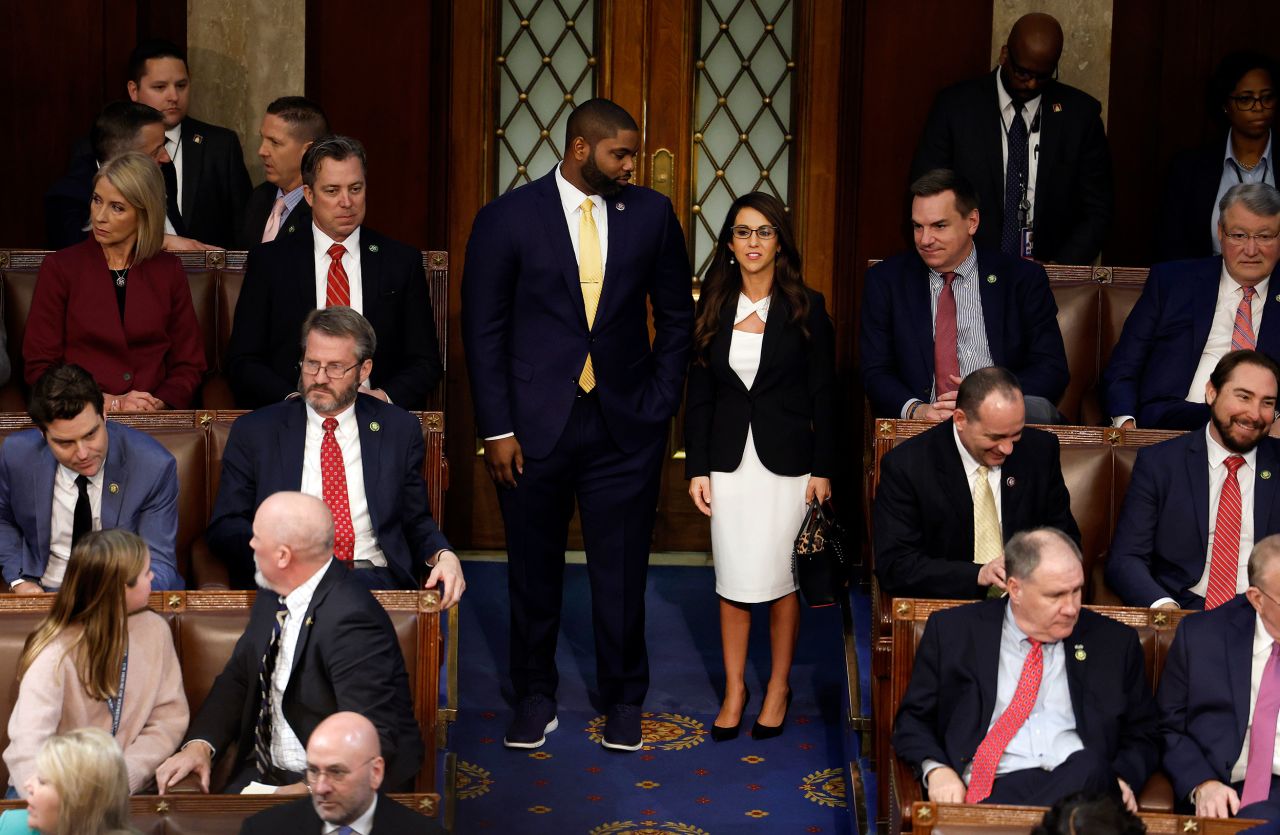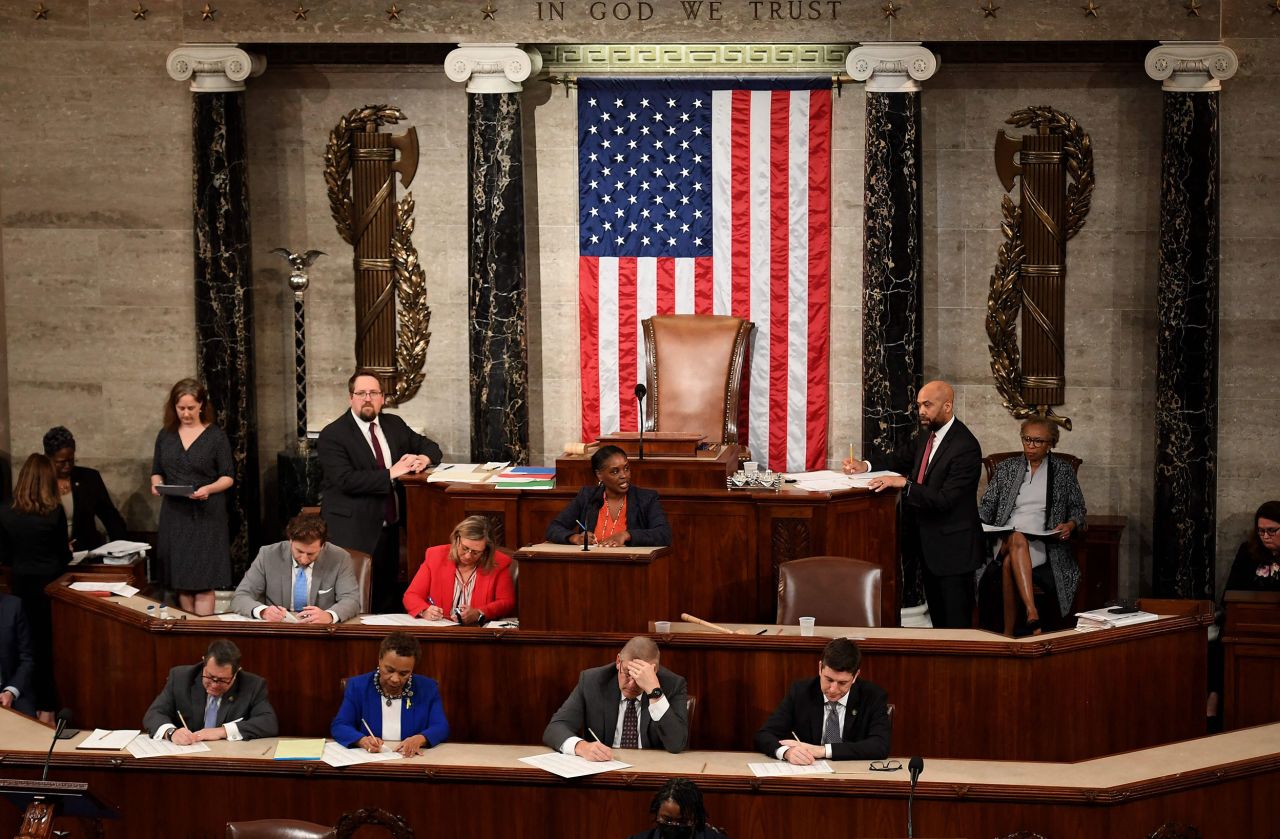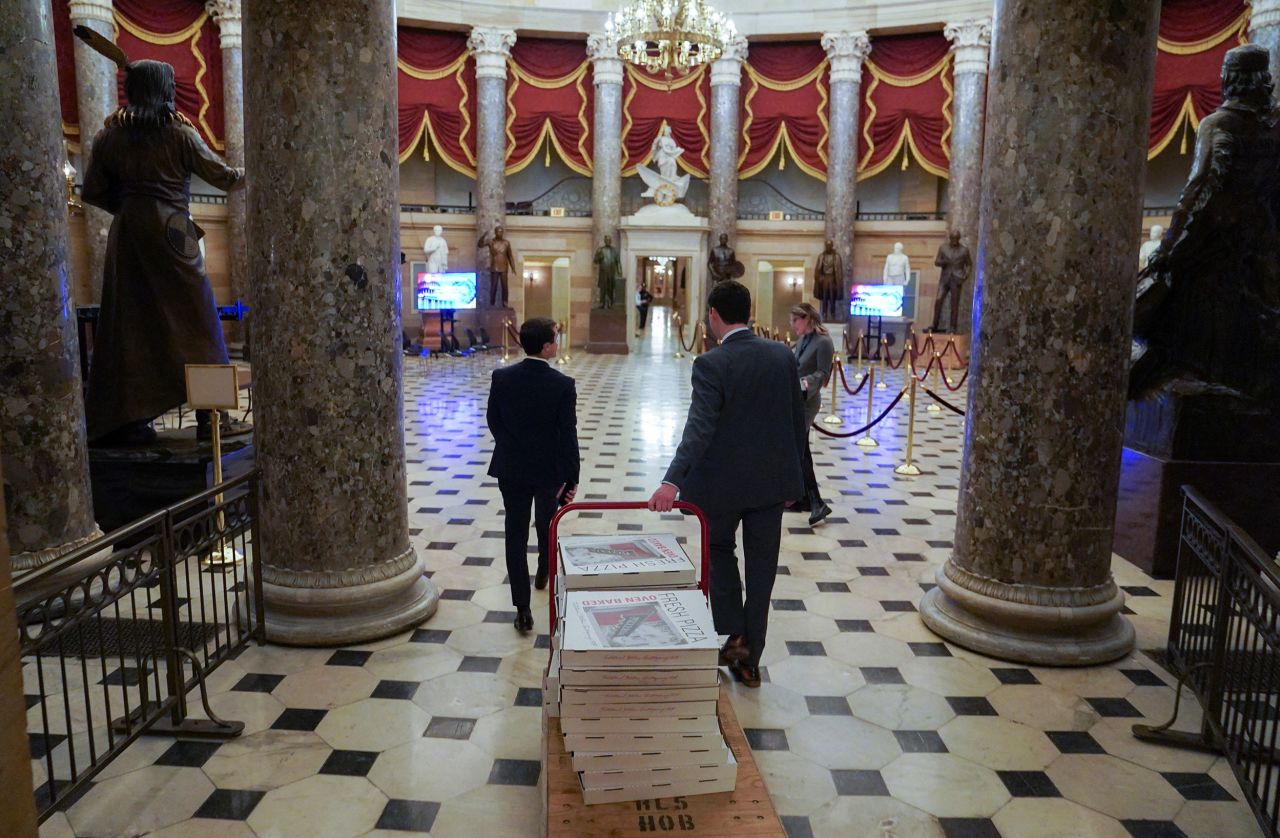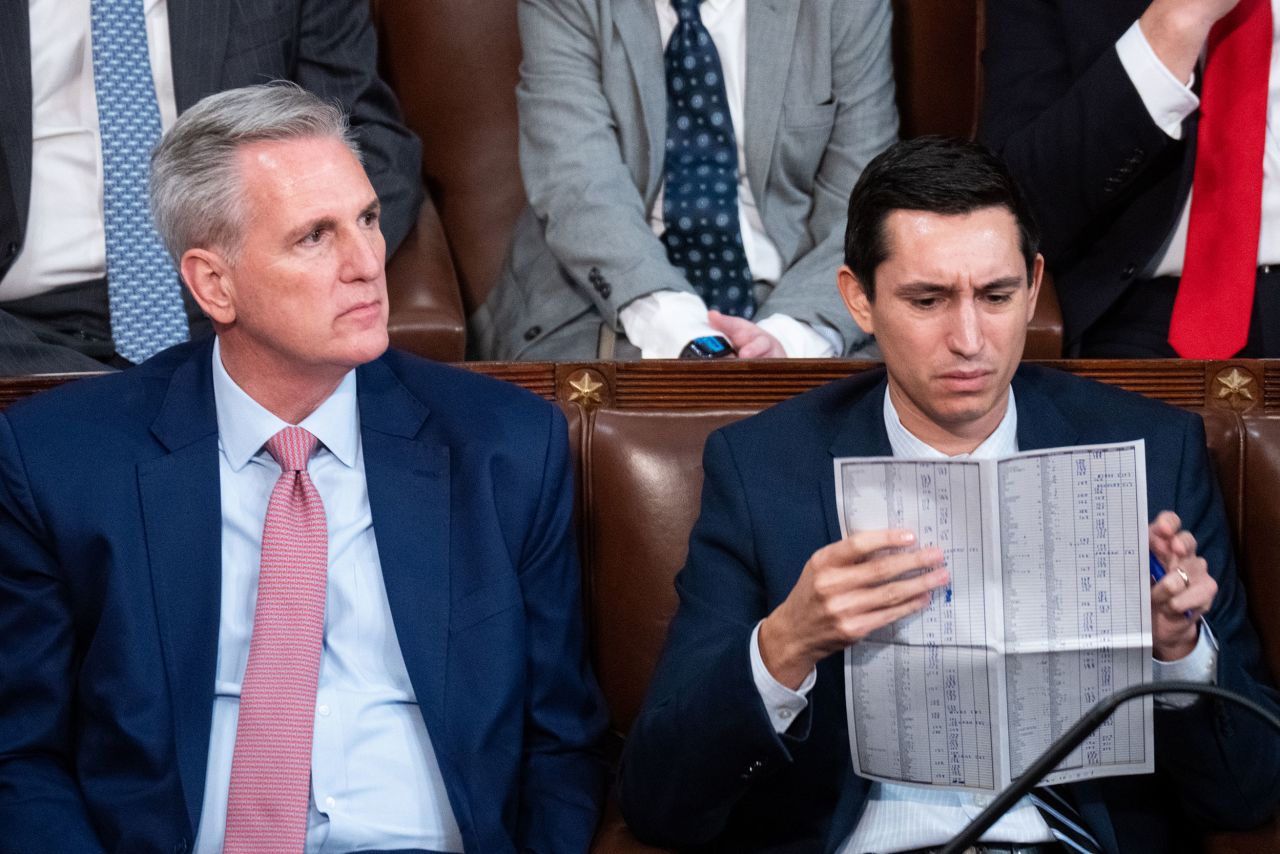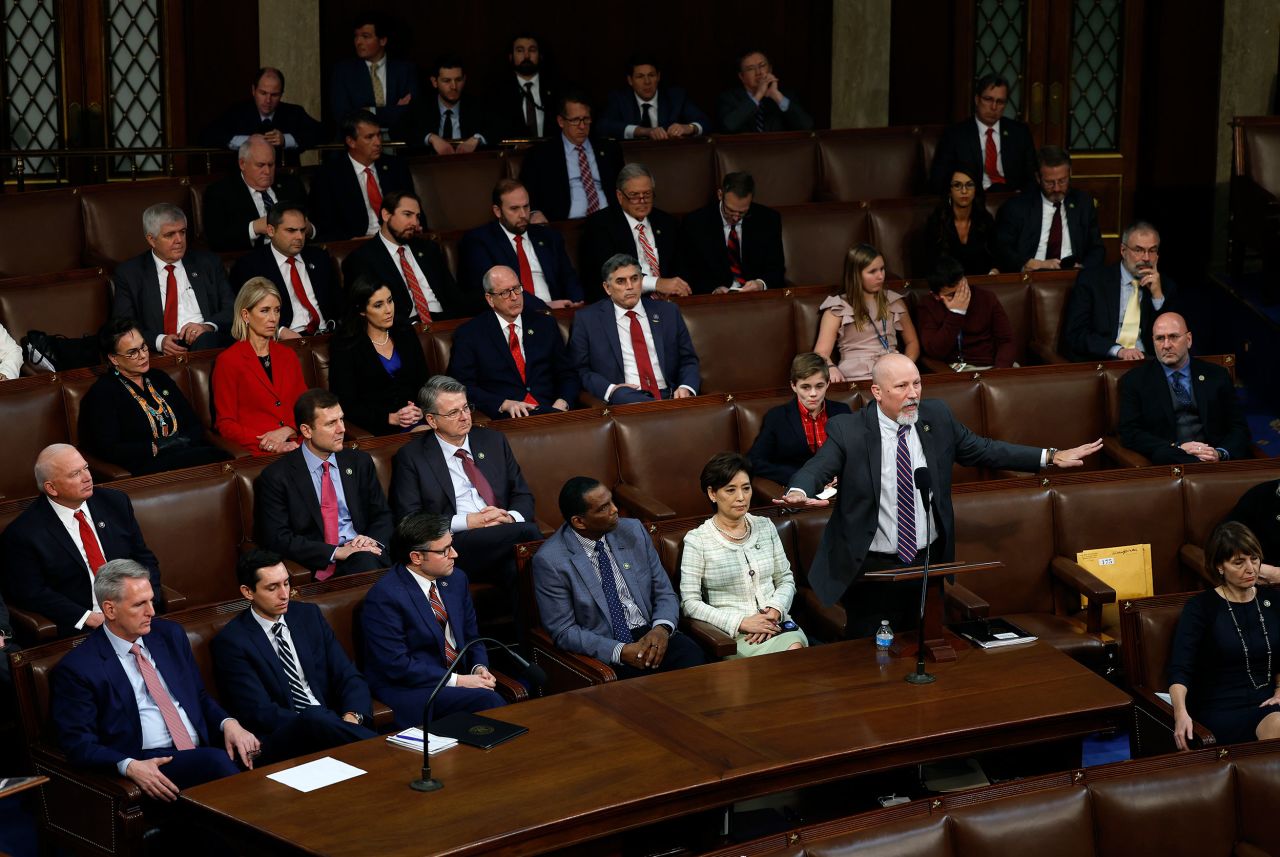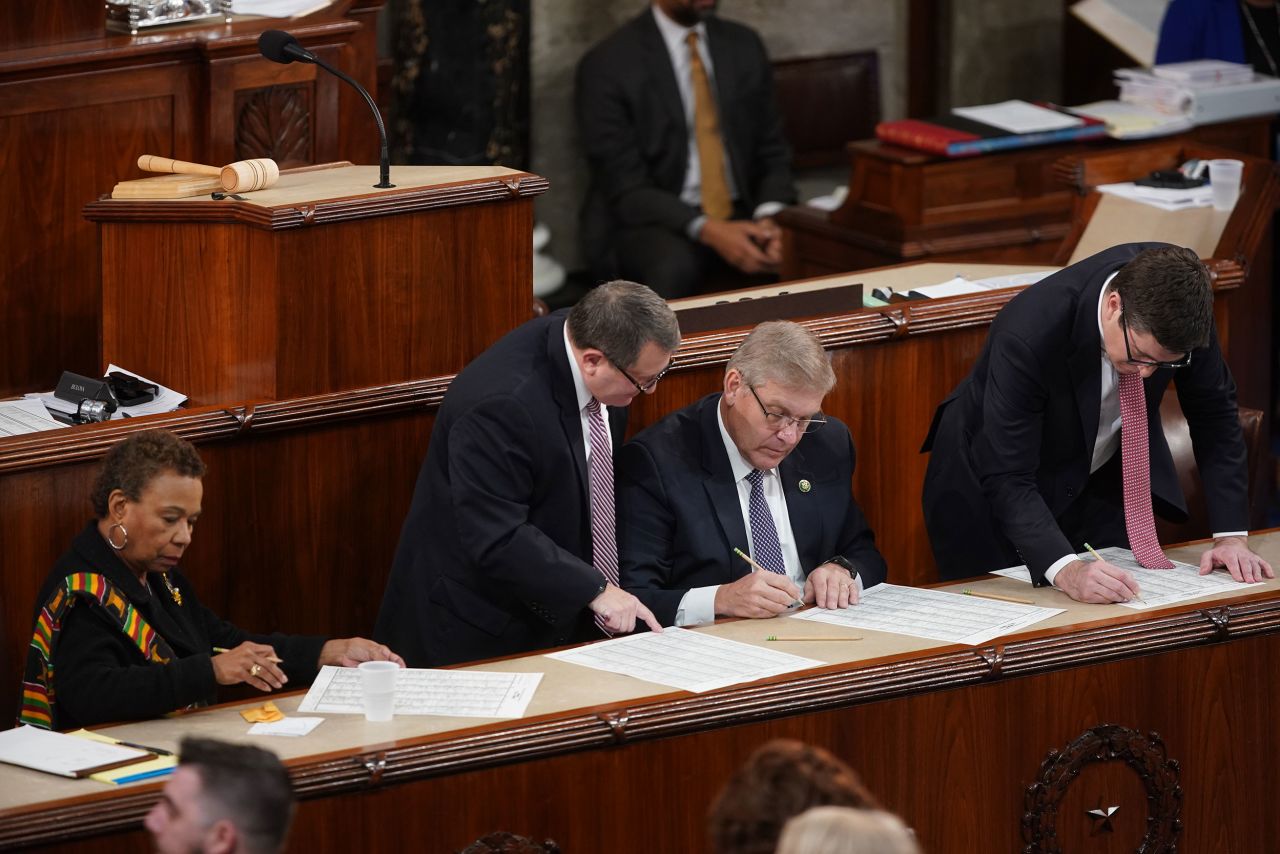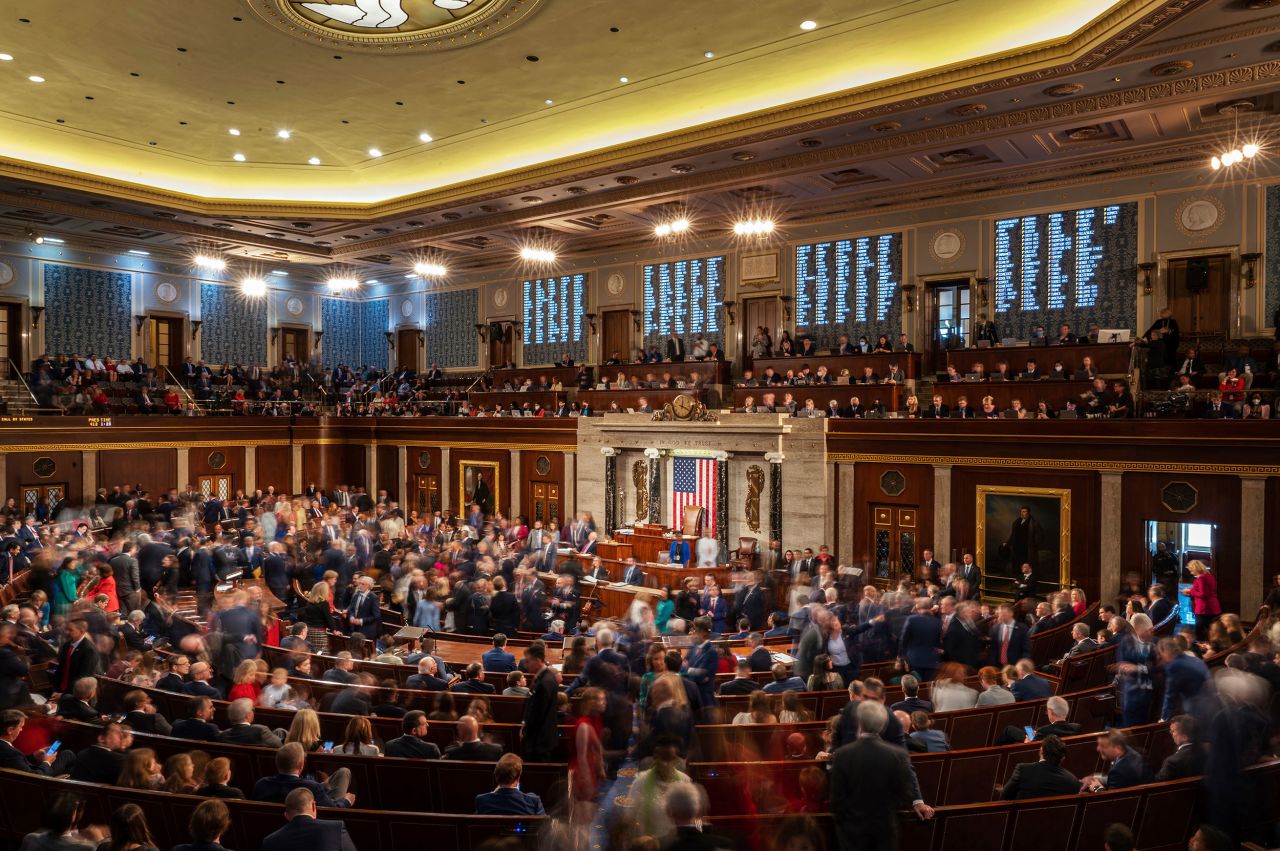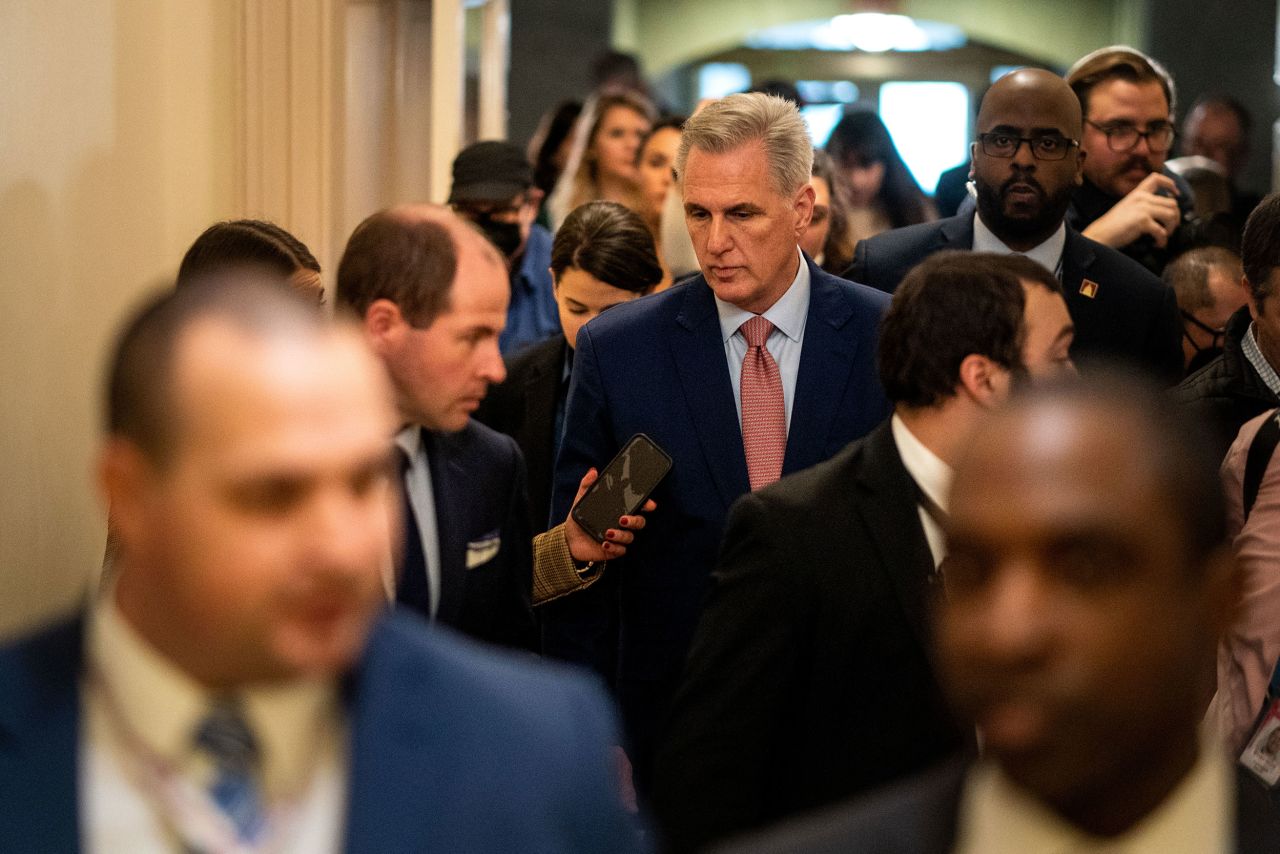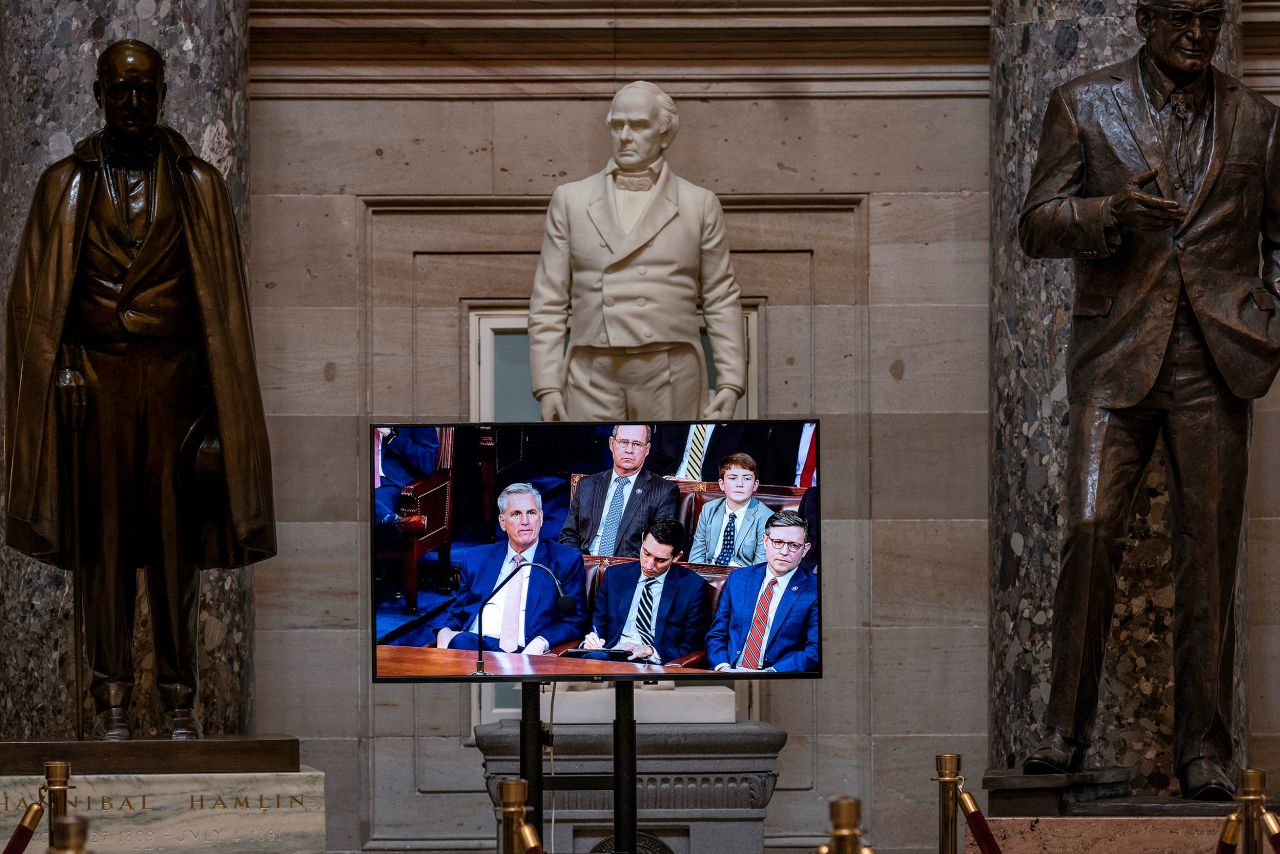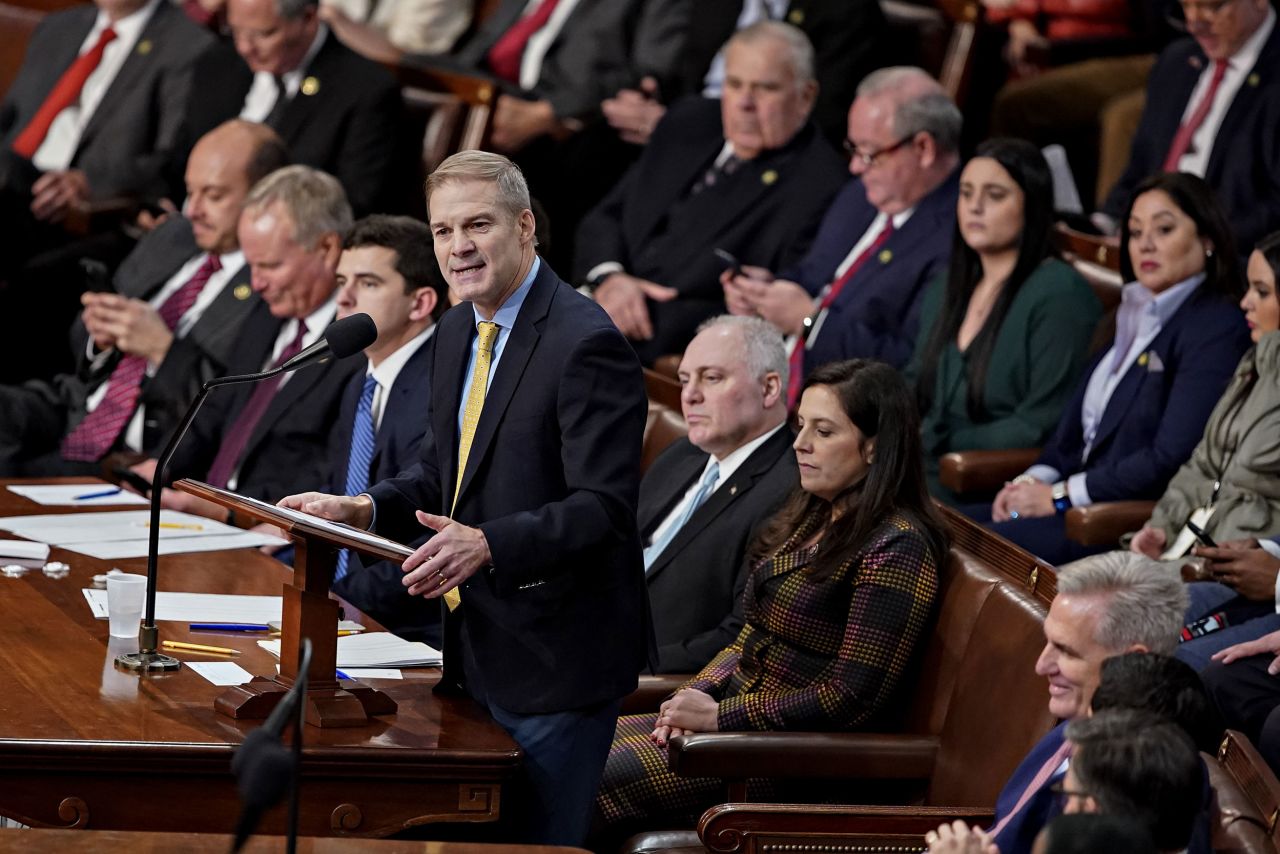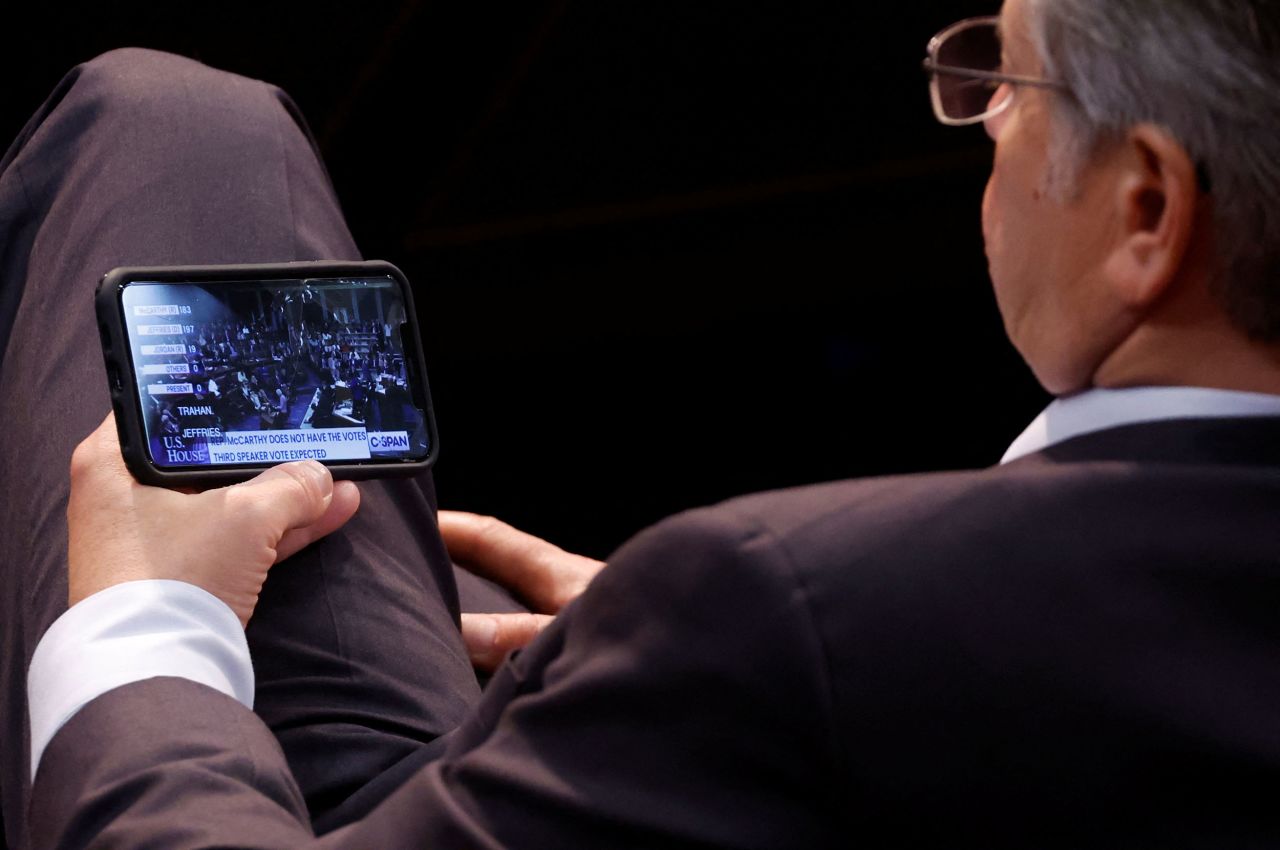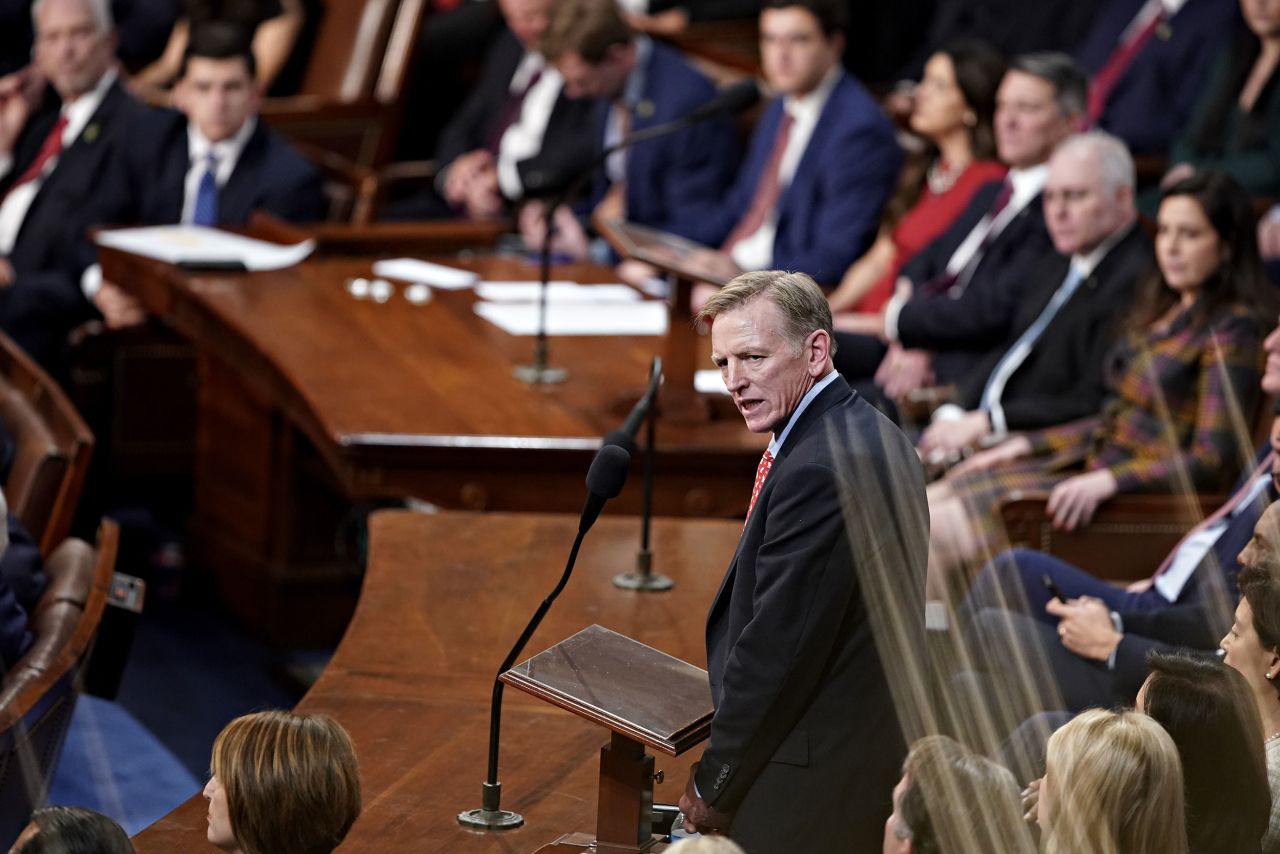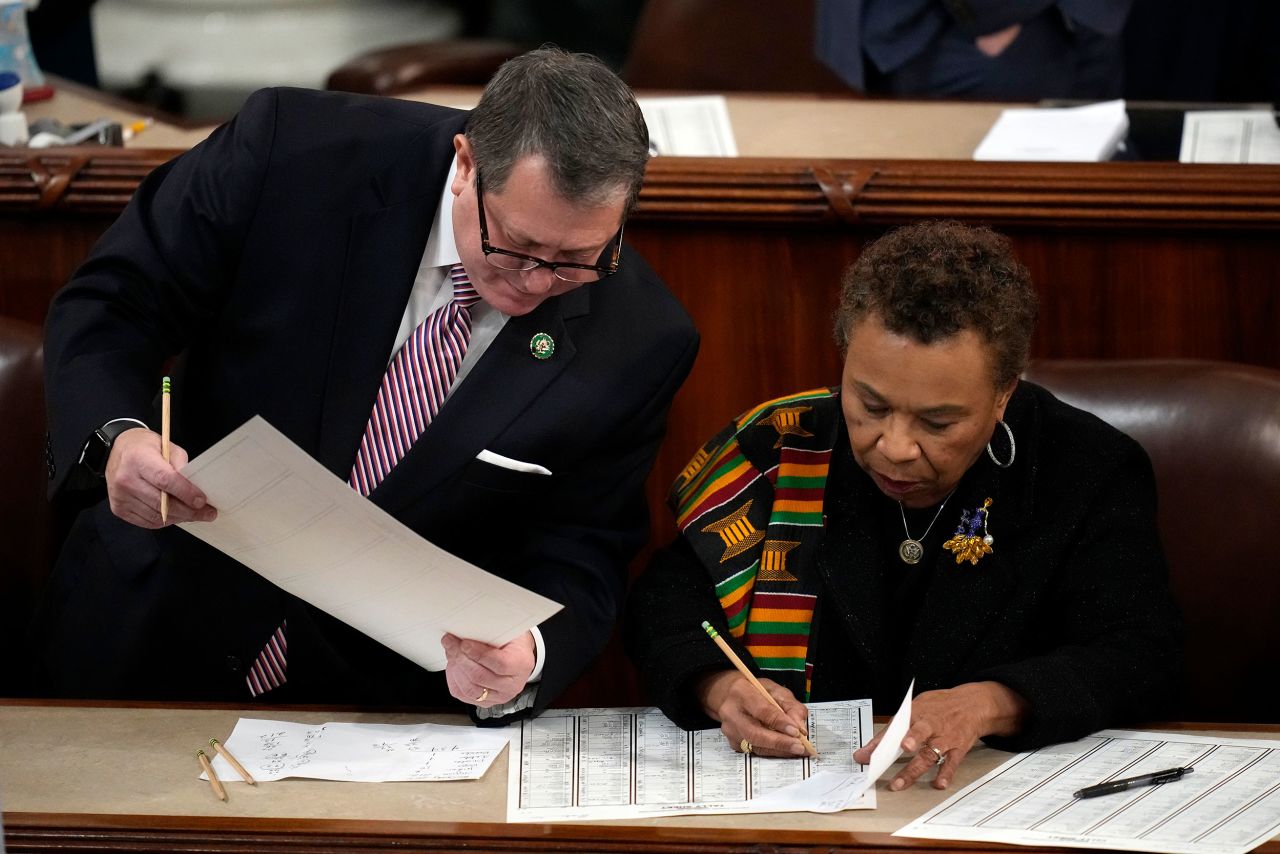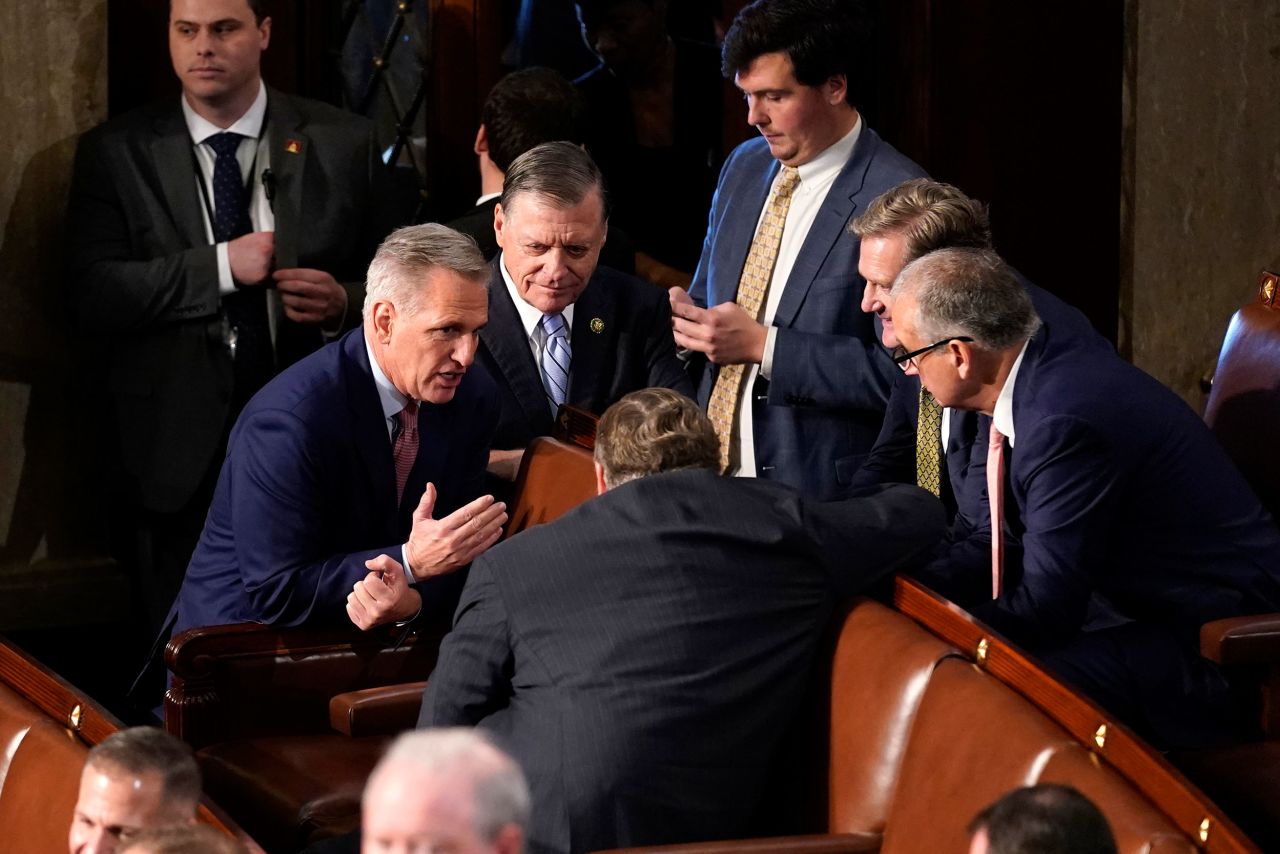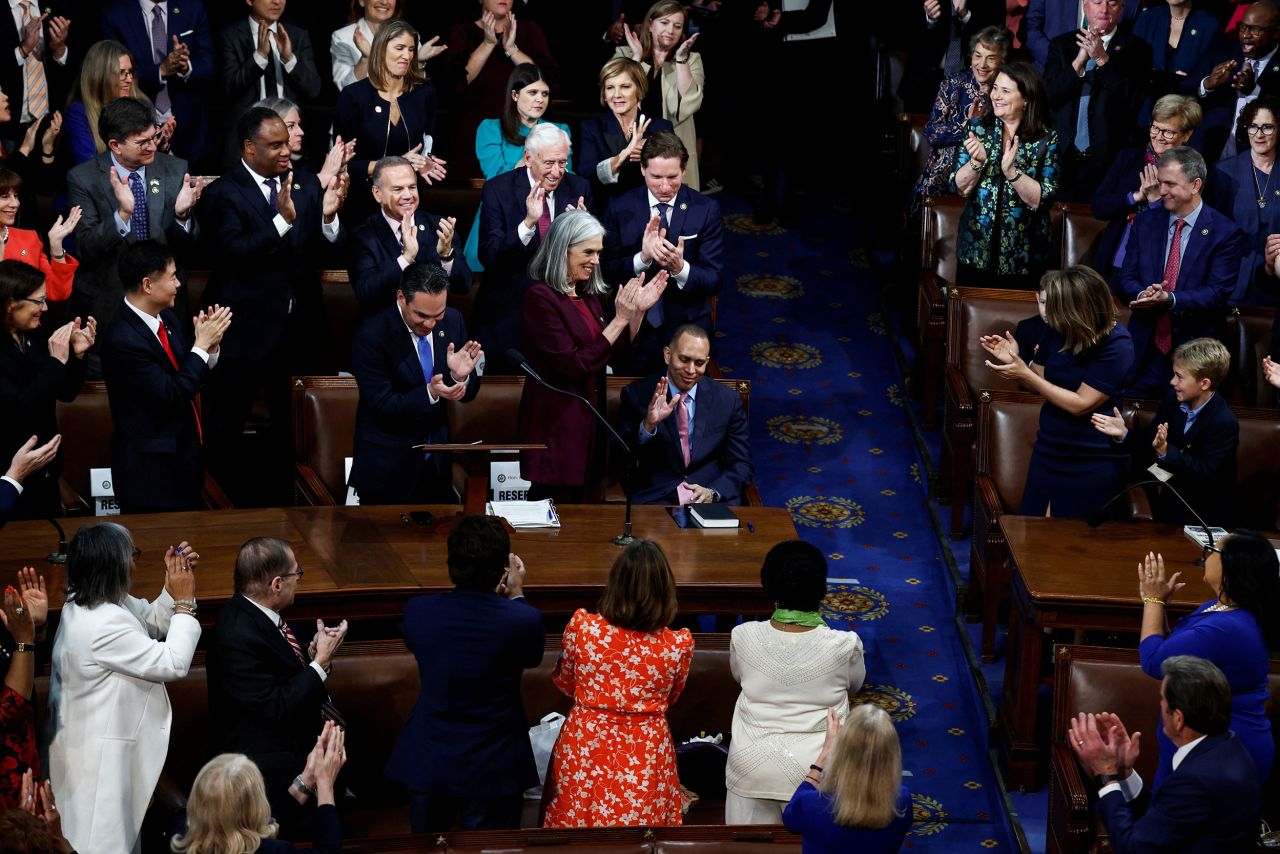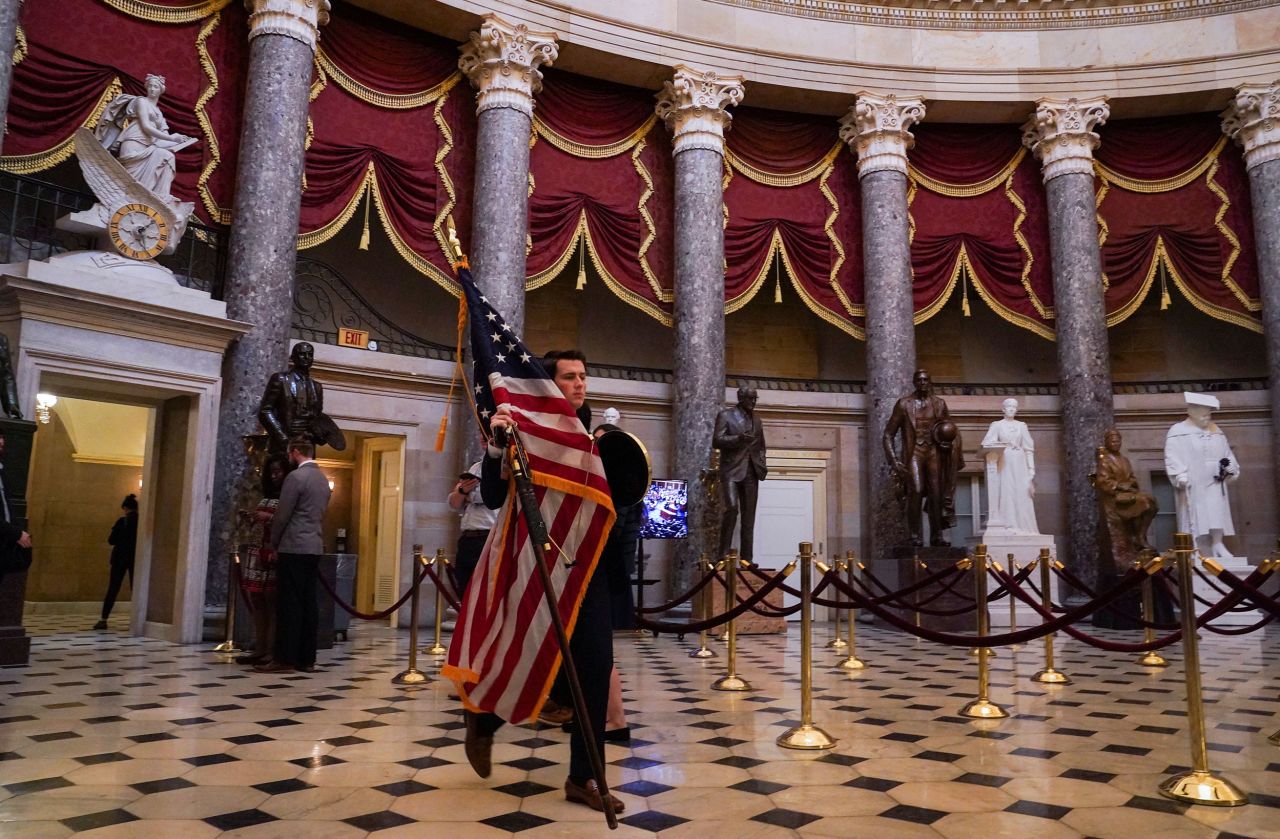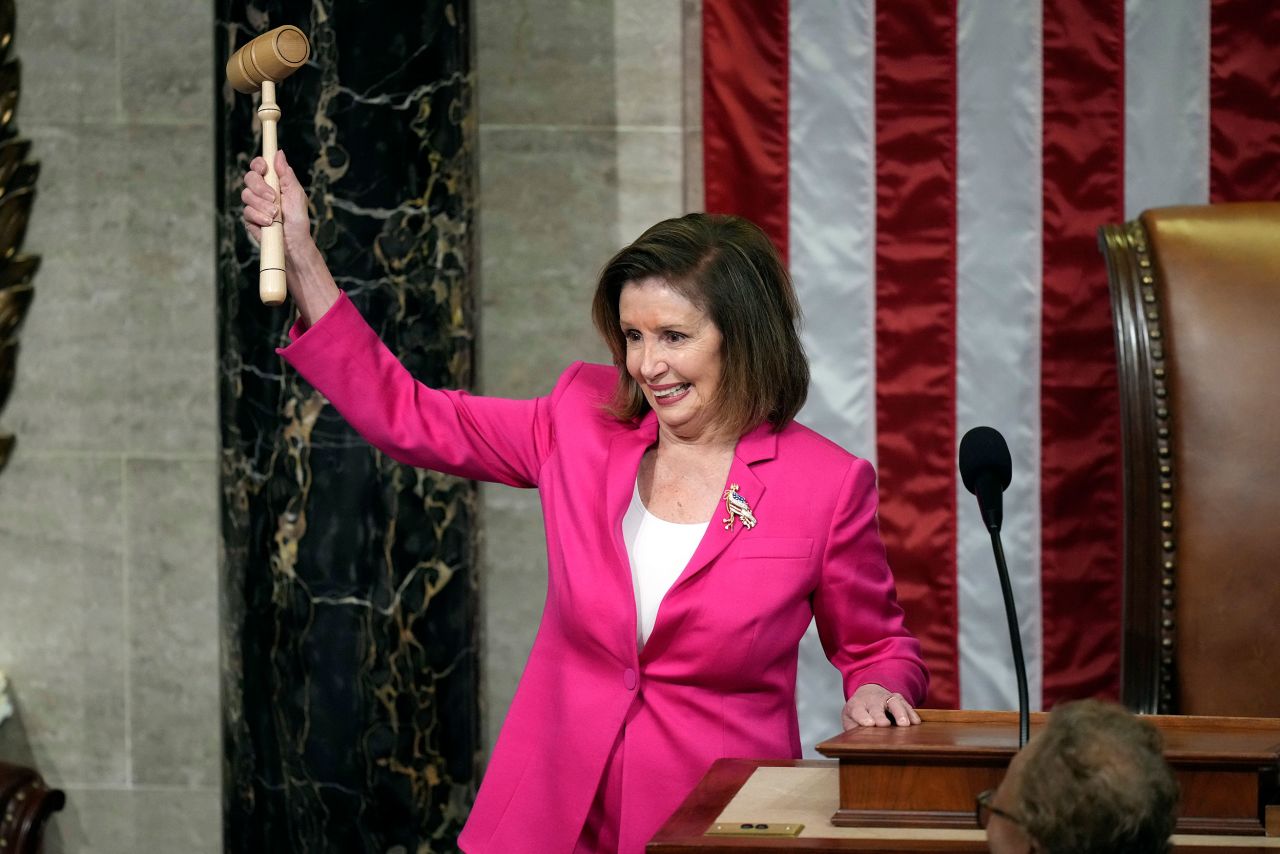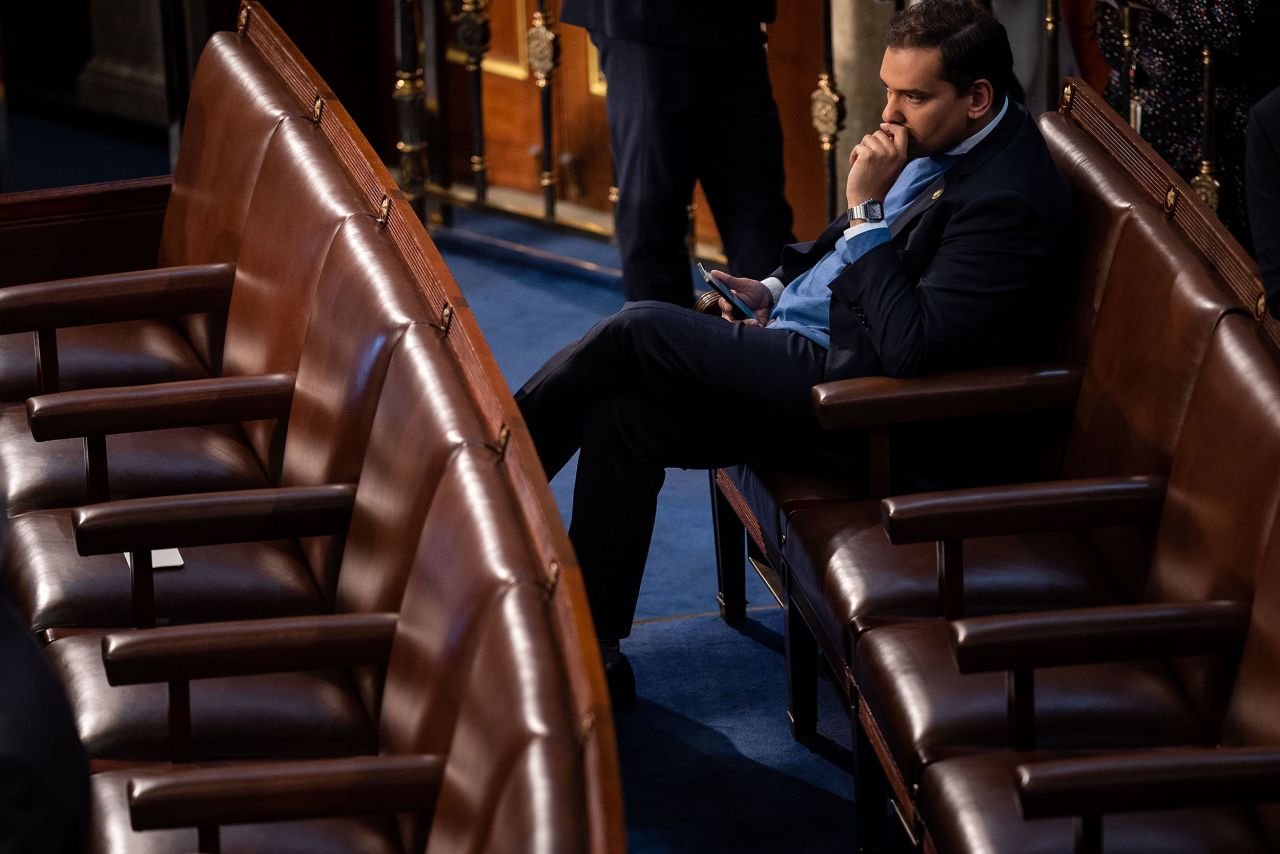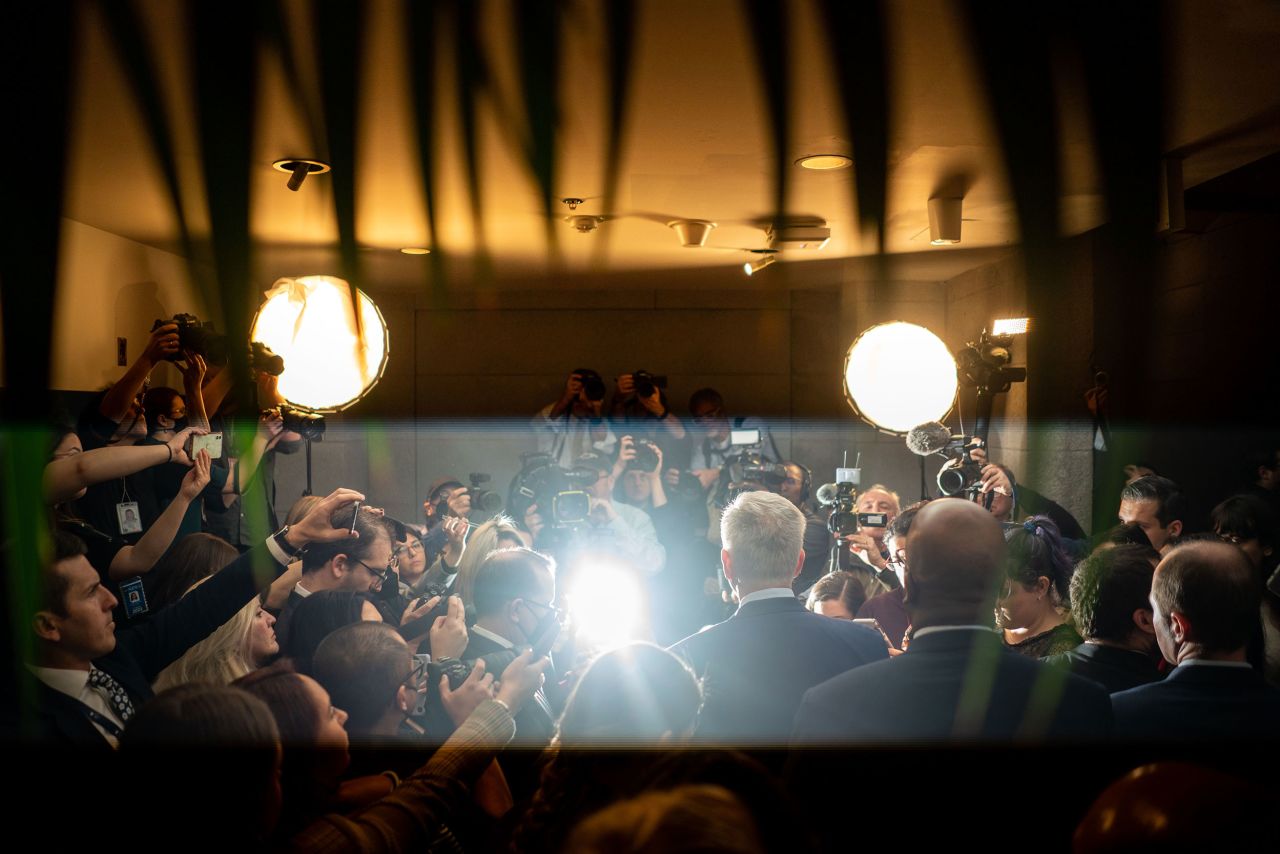 In pictures: McCarthy elected speaker after historic stalemate
At the end of last year, key Democratic allies were brought into the White House for briefings about Biden's messaging strategy in 2023, with a heavy emphasis on elements of his record that will start to take hold in the coming months.
Biden himself sought to emphasize the fruits of his legislative accomplishments during his first Cabinet meeting of the year on Thursday.
"We need to focus on implementing some of the big laws that we actually passed so the American people can feel what we've done," Biden said.
"After a rough few years, we're seeing some real bright spots I believe across our entire nation. I think we're making some real progress," he added.
Biden's message – focused on bipartisanship and the accomplishments from his first two years in office – provides an intentional contrast with Republicans, who spent their first week in control of the House consumed by intraparty warfare over the normally smooth process of formalizing who will be speaker of the House.
White House officials intentionally stayed silent on the battle, content to let the chaos on the House floor speak for itself as Biden stuck to a schedule focused on legislative accomplishments and priorities for the year ahead.
The GOP infighting is only expected to worsen as presidential hopefuls enter a primary contest currently dominated by Trump, who is currently the only declared candidate in the race.
Still, advisers acknowledge the road, if Biden gives an official go-ahead will be both uneven and exceedingly long in the 22 months before votes are counted.
But the work to design and put into place the roadmap for that period has been quietly underway for months and has accelerating in the wake of a midterm election that provided reams of new information about the path ahead.
Biden's inner circle remains small, as does the number of people fully engaged in the process, even as Democratic officials and top-tier campaign hands have received calls at various points of the last several weeks.
The 2020 campaign brain trust remains largely intact inside the White House and makes up the core of most critical voices for Biden, with campaign manager Jen O'Malley Dillon serving as deputy White House chief of staff and continuing to run point on his political operation.
Donilon and Reed serve as two of Biden's closest White House advisers and Steve Ricchetti, another long-time Biden world mainstay, as counselor to the president. Anita Dunn, senior adviser to Biden, is now in her second stint inside Biden's West Wing and Ron Klain, the White House chief of staff, remain two of the most trusted voices in Biden's orbit.
In preparation for a run, Biden's team has delved into analysis and polling from last year's midterm races, hoping to discern trends and identify weak points for the coming presidential race. They have sought to ensure voter and data files are completely updated and ready for next year, and are speaking to campaign managers, key digital staffers and field organizers to discuss practices that worked.
For now, the biggest focus of Biden's team is trying to map out new ways to reach voters, a process that's been underway for more than a year amid historic changes to how Americans vote. Discussions led by Rob Flaherty, currently serving at the White House as director of digital strategy, have sought to home in on how to create high-quality voter engagement in new ways, utilizing the experiences of successful Democratic candidates in the midterms.
Advisers don't view the process as one that will be complete by the time Biden announces his decision. They instead expect to spend the coming year testing out various ways to target audiences and mobilize supporters.
It's an approach that dovetails with the overarching view of the year ahead: a steady, methodical and intensive process that builds toward 2024 – one that got its first run in Biden's first major event this year.
Biden traveled to Covington, Kentucky, last week to highlight nearly $2 billion that had been secured to repair a bridge that for decades had served as an intractable problem. Politicians from both parties had pledged to get the money to fix the Brent Spence Bridge – including Biden's predecessor, who had made the pledge "several times," one official was pleased to point out – but Biden was the one who could say he finally delivered.
As House Republicans continued their descent into full scale intra-party warfare over their next leader, Biden was standing on stage with a bipartisan group of lawmakers and governors touting the bipartisan win.
Among them was Senate Minority Leader Mitch McConnell, an arch nemesis of Democrats who Biden heaped praise on for his help in getting the $1.2 trillion infrastructure law across the finish line, despite their clear and extensive differences.
McConnell, for his part, called it a "legislative miracle."
"I wanted to start off the new year at this historic project here in Ohio and Kentucky with a bipartisan group of officials because I believe it sends an important message to the entire country," Biden said in his remarks. "We can work together. We can get things done. We can move the nation forward."
Biden's message wasn't lost on some watching in Washington.
"Tough to argue with the idea, especially with McConnell by your side," one Republican campaign official said, even as it was made clear he opposed Biden. "It's almost like, if you listen closely, you just might be hearing a central reelection campaign message."
Checkout latest world news below links :
World News
||
Latest News
||
U.S. News
Source link