U.S. News
Biden to visit Selma as he makes his own case for voting rights | CNN Politics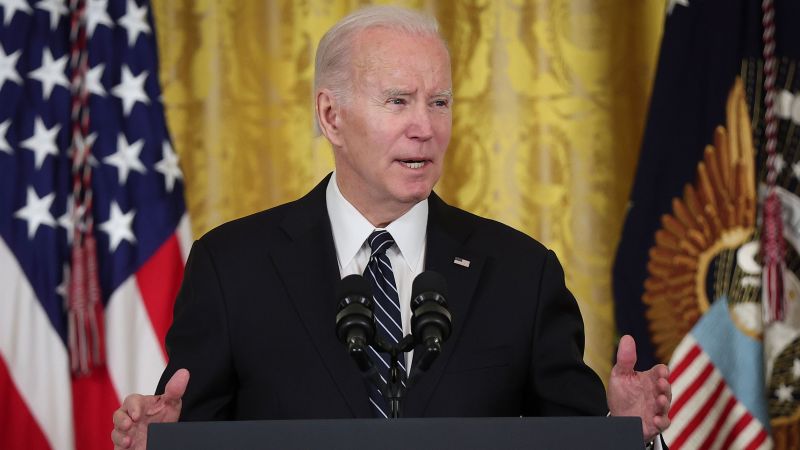 CNN
 — 

President Joe Biden will visit Alabama on Sunday to commemorate the 58th anniversary of the landmark Bloody Sunday march that galvanized the Civil Rights movement and helped lead to an expansion of voting rights.
Biden's stop in Selma comes as he and fellow Democrats struggle to pass their own sweeping voting rights measures, with dim prospects of passage in a Republican-controlled House of Representatives.
Still, Biden plans to make fresh calls for new voting protections when he speaks from the Edmund Pettus Bridge, where in 1965 a group of civil rights marchers were beaten by White state troopers as they attempted to cross.
The president will participate in the yearly walk across the bridge to commemorate the events, which sparked outrage and helped rally support behind the Voting Rights Act. Among the protesters beaten was the late US Rep. John Lewis.
Aside from its place in history, Selma is also still recovering from devastating tornadoes that struck two months ago.
It's not Biden's first time attending the anniversary events in Selma; in 2020, during his run for the presidency, he spoke at historic Brown Chapel AME Church as he worked to court Black voters ahead of Super Tuesday.
"We've been dragged backward and we've lost ground. We've seen all too clearly that if you give hate any breathing room it comes back," he said in his speech then.
Biden would go on to win the Democratic nomination and the presidency, due in large part to his support from Black voters.
Vice President Kamala Harris, who represented the administration at the anniversary event last year, said in a statement Sunday that "America has seen a new assault on the freedom to vote."
"Extremists have worked to dismantle the voting protections that generations of civil rights leaders and advocates fought tirelessly to win. They have purged voters from the rolls. They have closed polling places. They have made it a crime to give water to people standing in line," she said.
During last year's event, Harris had vowed that she and Biden would "put the full power of the executive branch behind our shared effort" while criticizing Republican lawmakers for voting to block passage of the John Lewis Voting Rights Advancement Act and the Freedom to Vote Act. She called on those gathered at the foot of the Edmund Pettus Bridge "to continue to push the Senate to not allow an arcane rule to deny us the sacred right."
On Sunday, Biden plans to "talk about the importance of commemorating Bloody Sunday so that history cannot be erased," according to White House press secretary Karine Jean-Pierre.
"He will highlight how the continued fight for voting rights is integral to delivering economic justice and civil rights for black Americans," she said.
Bloody Sunday commemorates when, in 1965, 600 people began a march from Selma to Montgomery, Alabama, demanding an end to discrimination in voter registration. At the Edmund Pettus Bridge, state and local lawmen attacked the marchers with billy clubs and tear gas, driving them back to Selma. Seventeen people were hospitalized and dozens more were injured by police.
This story has been updated with additional information Sunday.
Checkout latest world news below links :
World News
||
Latest News
||
U.S. News
Source link