News
Ukraine's super gran: 'I went into the wolf's lair to save my grandson'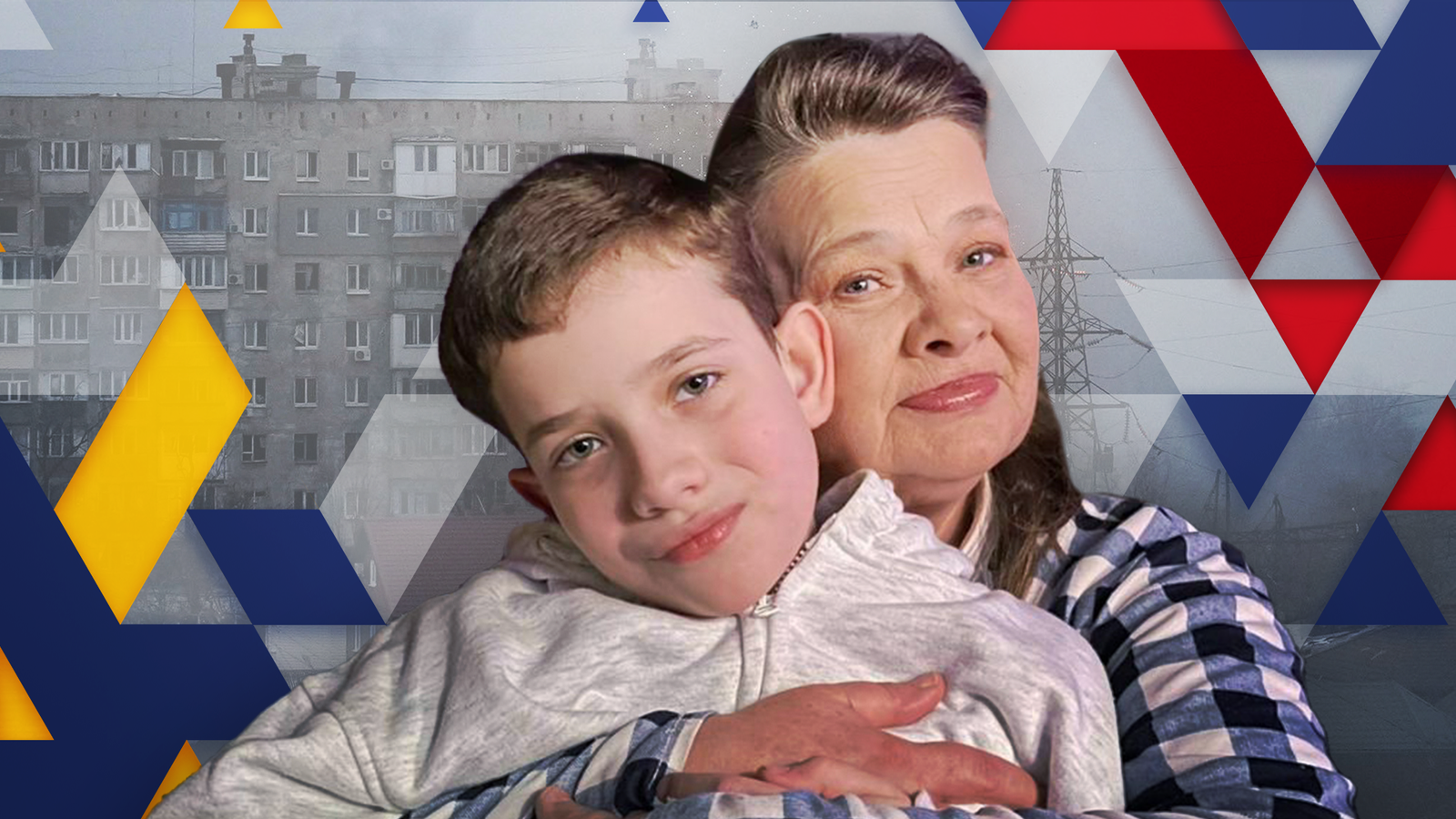 "I was going into the wolf's lair but I had to overcome my fear because I was the only one who could rescue my grandson."
Ilya's mother was dead. The missile strike that killed her left him bleeding, shrapnel embedded in his legs.
Under the guise of an "evacuation", Russian soldiers stole the nine-year-old from his home and brought him across the border into occupied Donetsk in March 2022.
He might never have seen his family again.
But as bombs rained down on Ukrainian cities and fighter jets screamed through the skies, his grandmother set out on a desperate rescue mission.
This is the story of how one brave grandma crossed four borders and risked everything to bring her beloved grandson home.
Sheltering in the dark
"Mariupol was flourishing, it was booming," Olena Matvienko, 64, says. The city she had once called home was beautiful, she recalled, like a fairy tale.
When Russia launched its full scale invasion of Ukraine in February 2022, Olena remembers thinking that it would not last long.
But then the bombs came, and the soldiers.
Olena was living in western Ukraine far away from the Russian advances. But her daughter and grandson in Mariupol were not as lucky.
Huge areas of the city were razed to the ground, once proud apartment blocks obliterated and green parks scorched black. The rest was swiftly occupied, with the notable exception of the stoic defence of a steel factory.
In downtown Mariupol, Olena's daughter Natalya and grandson Ilya hid in a basement with several others as explosions shook the building.
For 12 days they sheltered in that dark space, cooking what food they had on a fire outside.
'My daughter died that night'
When they eventually ran out of supplies they were forced to leave. They walked five miles to the outskirts of the city where they lived. When they reached their road they saw their home had been reduced to rubble.
Intense shelling rocked the streets around them, and the pair sought shelter in the building next door. Six days passed.
Then on 20 March, a missile hammered into their building, sending smoke and dust pouring into the air.
"My daughter was injured in the head and my grandson had shrapnel in his right thigh, his left thigh was torn away," Olena says.
She's speaking to Sky News from her home in Uzghorod in western Ukraine. There are toys on the shelves. Behind her Ilya is playing and flits in and out of view.
Olena looks down as she tells this part of the story, her face solemn.
"My daughter died that night. They buried her in front of the house where we used to live."
The next morning, the Russians came.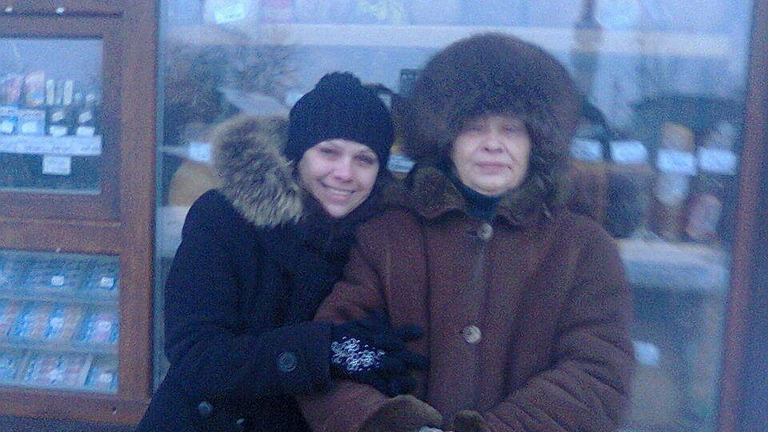 Read more:
Poland's support of Ukraine has reached breaking point
Body of missing ex-British soldier found in Ukraine
Stolen away to enemy territory
The soldiers separated the adults from their children and sent them to district 17 in the centre of Mariupol.
Just hours after losing his mother, Ilya was snatched away from Ukraine into Russian-held territory like so many others. Thousands have never returned.
In a hospital in Donetsk doctors treated Ilya. At one point they considered amputating his leg but instead gave him two skin grafts.
There was talk about taking him to Moscow with other children. But Ilya told the Russians he did not want to go anywhere and that he was going to wait for his grandma.
Olena, meanwhile, was frantically trying to find out what had happened to her daughter and grandson. Eventually someone she knew passed on the devastating news.
"At first I felt hysterical. The pain was overwhelming," she says.
"But the thought that my grandson was in Donetsk, alone without anyone, helped me overcome the pain and pull myself together.
"And so I started thinking about how I could take him back to Ukraine."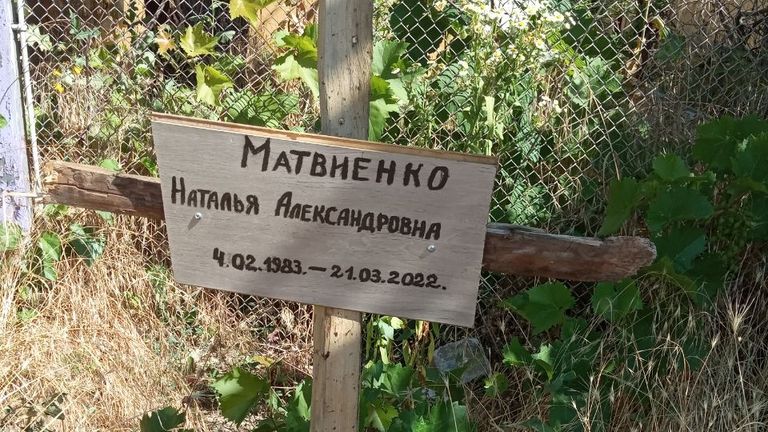 'I was the only one who could rescue Ilya'
Olena wrote to organisations, agencies, everyone she could think of, asking for help to get Ilya back.
Eventually she got a reply from the office of Ukraine's president, written by deputy prime minister Iryna Vereshchuk.
A plan was hatched and arrangements made for Olena to go and fetch her grandson. The details, including the route she took to get to Ilya, are being kept secret.
It was dangerous. Olena was leaving free Ukraine and heading to parts of the country that have been outside Kyiv's control for nearly a decade.
"I was scared. I did not want to be there. I was going into the wolf's lair but I had to overcome my fear because I was the only one who could rescue my grandson.
"The only thing I could think about was getting Ilya back to Ukraine."
It took about six days to reach the city of Donetsk. Olena crossed four borders and was finally reunited with Ilya at the hospital on 21 April.
"I cried when I saw Ilya," she says. "He couldn't believe that it was me at first. He was very happy and we hugged each other."
Ilya still had shrapnel in his legs and couldn't walk, but they were able to leave the hospital together.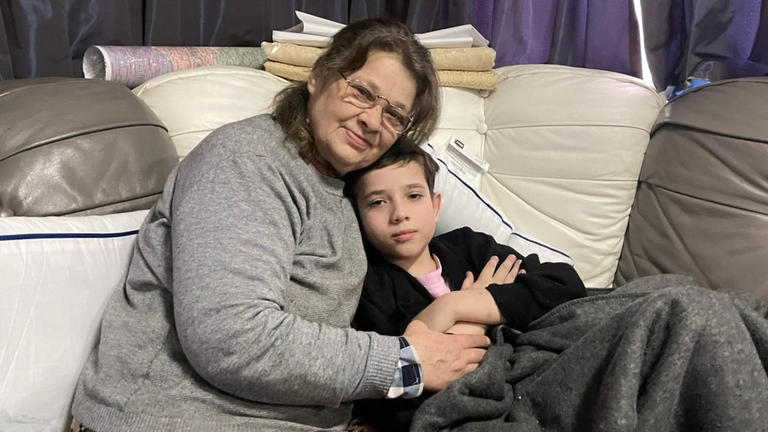 The long journey home
They travelled from the hospital by ambulance but ran into trouble at the border between the so-called Donetsk People's Republic and Russia.
"They did not want to let me go because I was coming from the western part of Ukraine," Olena says. "But when I showed them my passport and it said Mariupol they allowed me to cross the border."
She's asked if she was surprised they had let her and Ilya go. "Speaking honestly, yes. I was very surprised."
Their route home is likewise being kept secret, but we can report that they travelled to Moscow by car. From there they were able to fly to Turkey and then on to Poland, and from there they took a train to Kyiv.
Finally, after weeks of worry, their journey was over. They were back in free Ukraine.
At this point in her story Olena seems to tear up, emotions bubbling to the surface as she speaks of the moment she set foot on familiar soil.
"It was a big relief when we finally crossed the border into Ukraine: we were home.
"Yes, all my property had been destroyed. But I was finally home and I was with my grandson."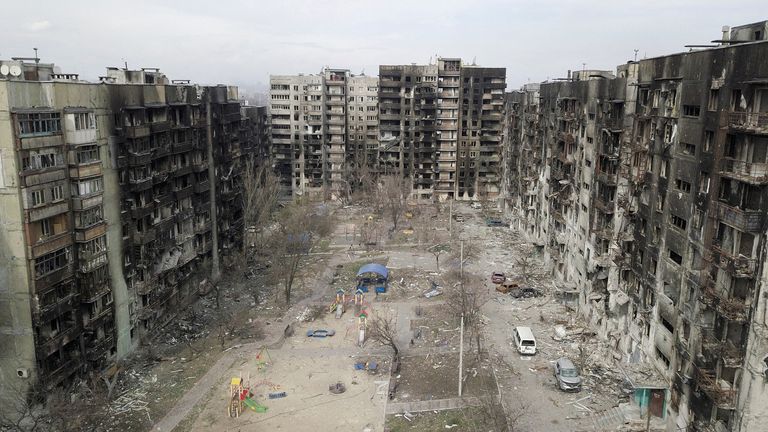 A meeting with Volodymyr Zelenskyy
Ilya still couldn't walk, however, and spent some time at a children's hospital in Kyiv. Doctors took four more pieces of metal out of his leg.
They were visited there by Volodymyr Zelenskyy. Olena looked proudly at her grandson as he shook hands with the smiling Ukrainian president from his hospital bed.
For the next month-and-a-half, Olena took care of her grandson – she calls him Ilyushka fondly – in the city of Uzghorod in western Ukraine where they still live today.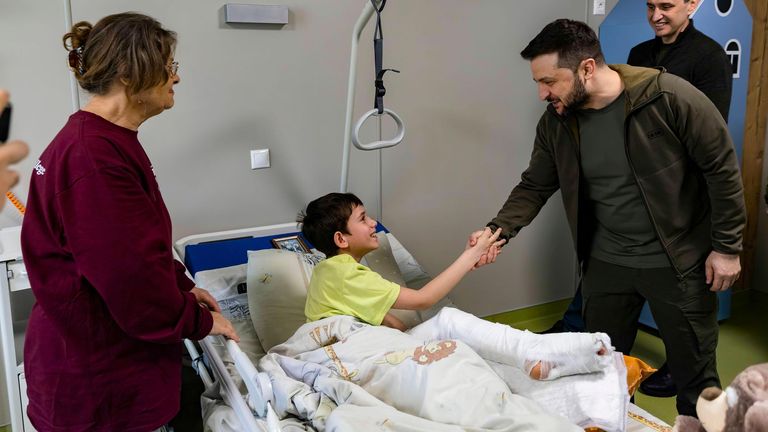 "At first he was very reserved after what happened," she says. "He was afraid of things like air raid sirens and thunderstorms."
With time, Ilya regained the ability to walk. "He still limps a little bit but he feels much better," Olena says.
He was assisted by the Museum of Civilian Voices, a project run by the Rinat Akhmetov Foundation, which helped him to access medical and psychological treatment.
The museum is a huge collection of stories of civilians affected by the war in Ukraine, with a mission to share them in hope of a better future.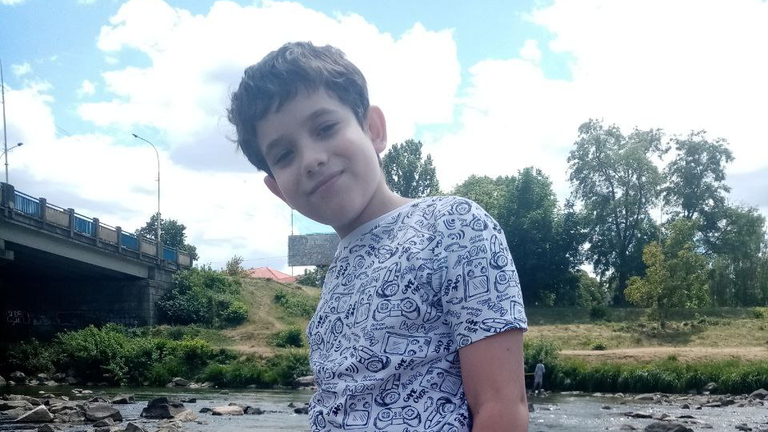 Despite losing his parents and his home, Ilya – now 10 years old – has made new friends and settled into his new home.
He was the first child to be liberated from occupied Ukraine.
Ilya still has 11 jagged pieces of shrapnel in his body, an enduring legacy of the missile strike that killed his mother a year-and-a-half ago.
But Olena adds: "Now he feels alive. He knows that he is loved here.
"He's my sense of life."
Checkout latest world news below links :
World News
||
Latest News
||
U.S. News
Source link