Politics
Watch Michiganders Eviscerate Wayne County Canvassers For Not Certifying Election Results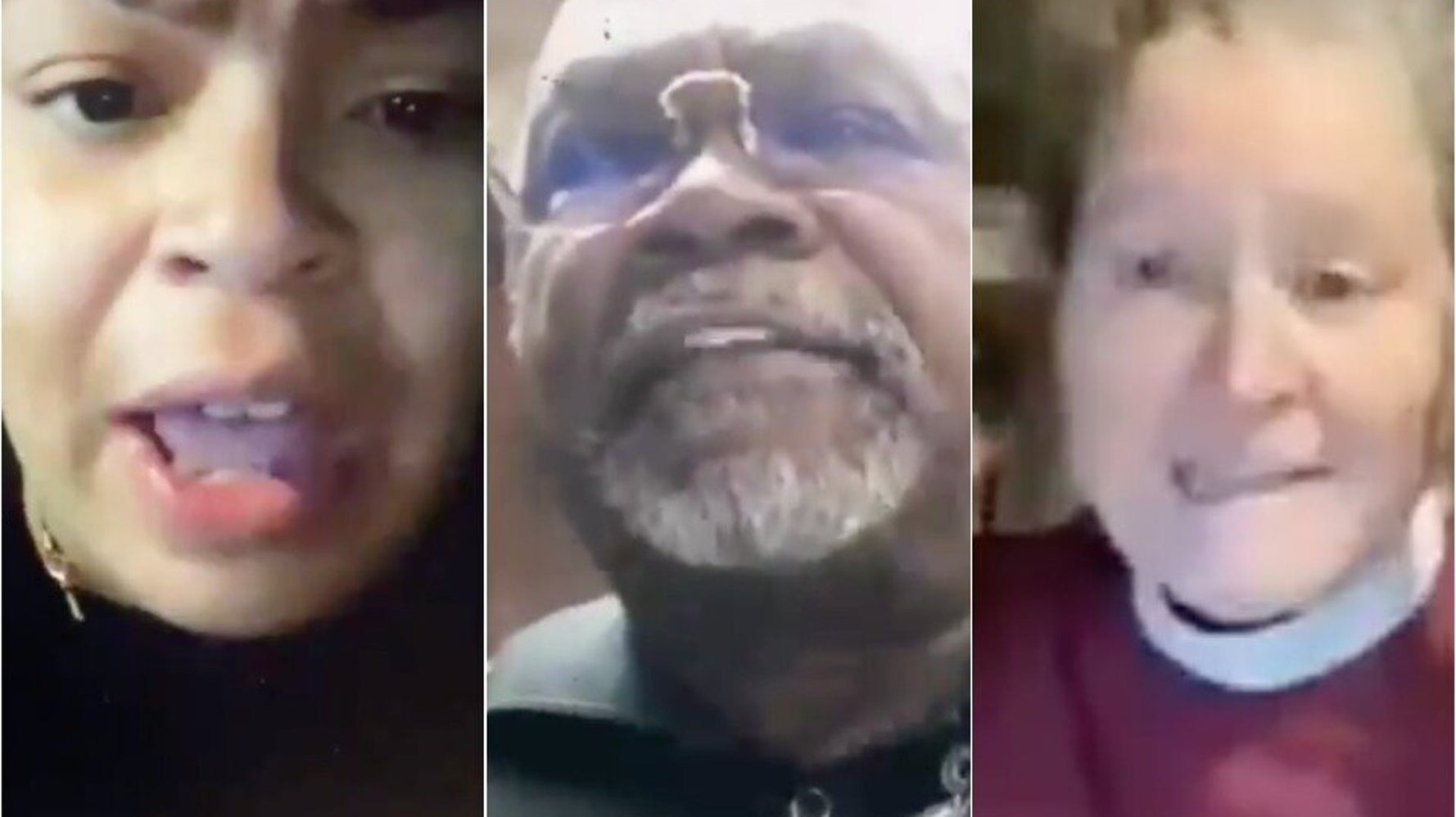 The responses of Michigan residents admonishing Republican members of the Wayne County Board of Canvassers who initially voted against certifying the Nov. 3 election results have gone viral on social media.
Wayne County includes Detroit, and President Donald Trump's campaign has baselessly claimed fraud marked the vote in the city. The city's predominantly Black population backed President-elect Joe Biden by more than 322,000 votes over Trump, fueling the almost 150,000-vote margin by which Biden carried Michigan.
The four-person Wayne County Board of Canvassers ― two Democrats and two Republicans ― met Tuesday evening for what should have been the routine administrative action of certifying the election results. But that hit a surprise obstacle when the board's two GOP members, William Hartmann and Monica Palmer, voted against certification, resulting in a 2-2 tie.
Hartmann and Palmer are both avid supporters of Trump on social media. And Hartmann shared racist memes concerning former President Barack Obama in the past.
They both insisted, without evidence, that the city's voting tabulation had been plagued by major problems. And Palmer ― who has had ethics complaints filed against her for overseeing elections while working for a PAC that supports school board candidates ― said at one point that she was willing to certify results in the county's mostly-white suburbs surrounding Detroit, but not votes from the city itself.  
Members of the public were allowed to weigh in at the meeting, and Hartmann and Palmer proceeded to get blasted for what many of the virtual speakers characterized as "unethical" and "racist" attempts to silence voter voices. Withering criticism of the pair by Detroit entrepreneur Ned Staebler went viral. 
Following the backlash, Hartmann and Palmer switched positions and joined their Democratic colleagues in voting to certify the results. The motion to do so, though, included the condition that Michigan Secretary of State Jocelyn Benson (D) audit the tabulation in selected precincts in Wayne County.
Benson has stressed that evidence of voter fraud is nonexistent and that minor discrepancies in the tabulations in some precincts are routine and due to clerical errors that are easily resolved. In an appearance on MSNBC, she said Hartmann and Palmer's efforts were "nothing more than an attempt to misuse these roles to play partisan politics."
The certification process now moves to the Board of State Canvassers.
Below, see a selection of videos showing the outcry sparked by the Wayne County Board of Canvassers deadlock below:
"What you've done here, is violate the law," says attorney David Jaffe saying the reasons the 2 Republicans gave for not certifying the election are not valid according to the statute. He suggests they take a look at the Board of Canvassers manual. @wxyzdetroit pic.twitter.com/9ev3w4idbb

— Jennifer Ann Wilson WXYZ (@JennaWils) November 18, 2020
An emotional plea from a veteran, Will Hanna who says he served our country and is part of a family of police officers, with very conservative views … he hopes that has some weight & asks Republican BOC members to have the courage to do what is right and change their vote. pic.twitter.com/KHchSjckiA

— Jennifer Ann Wilson WXYZ (@JennaWils) November 18, 2020
By popular request: Grab a pen and paper because Election Supervisor Ms. Edith Lee-Payne takes us to SCHOOL revealing the painstaking details of how 5 inspectors ensured each ballot was tabulated properly and what they did when a "spoiled" ballot was discovered. pic.twitter.com/RzpvhOTBmb

— Jennifer Ann Wilson WXYZ (@JennaWils) November 18, 2020
Before the Republicans on the Wayne County Board of Canvassers reversed their vote on certifying election results, they were blasted by Democrats such as Ashley Daniels, who warned: "We are going to come for y'all heads. You guys are not right. You are unethical." pic.twitter.com/lE6bLL0s7A

— Niraj Warikoo (@nwarikoo) November 18, 2020
.@RookRookey correctly calls the Boards' actions unconscionable.

She observed election workers performing well under extreme duress, most of which attributable to the actions of right wing agitators and election disruptors inside and outside the TCF Center in Detroit on E-Day. pic.twitter.com/jrPadQFSzX

— Joe F Spaulding 🦉 (@beyond_process) November 18, 2020
Trische Duckworth of Survivors Speak. She demands Monica returns to stand before the public she is disenfranchising.

Trische is a hella fantastic activist and has gotten plenty of racist electeds rightfully canned. pic.twitter.com/9qP69mR5fB

— Joe F Spaulding 🦉 (@beyond_process) November 18, 2020

Checkout latest world news below links :
World News || Latest News || U.S. News

Help us to become independent in PANDEMIC COVID-19. Contribute to diligent Authors.