Politics
Two expelled Democratic Tennessee lawmakers seek reappointments to state legislature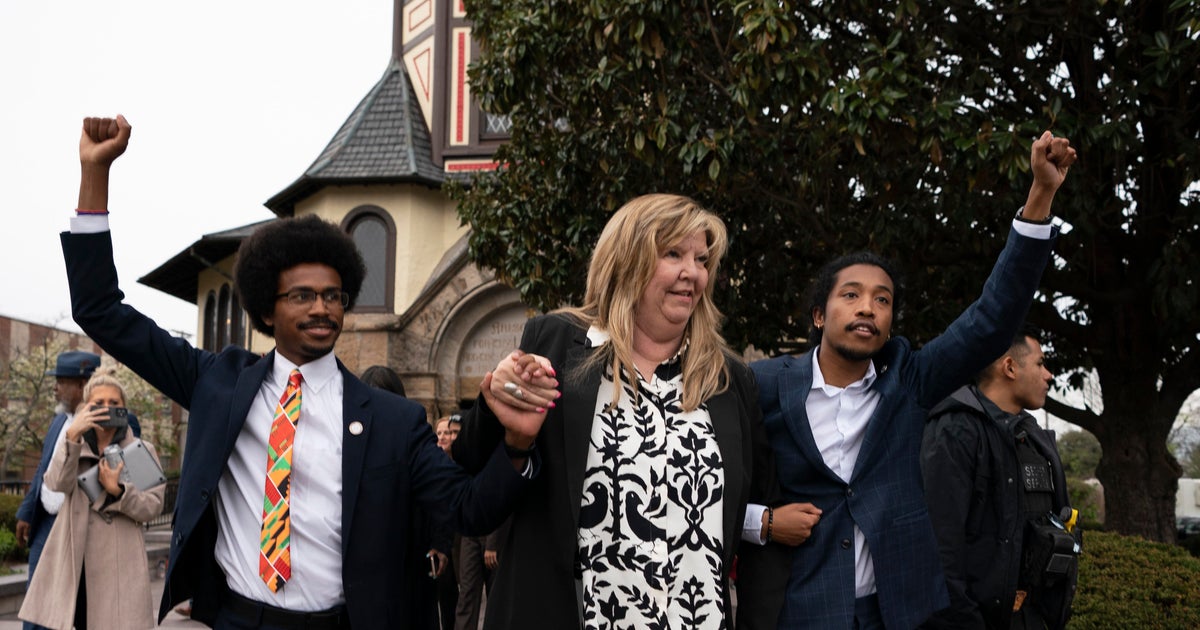 Recently expelled former Tennessee Reps. Justin Jones and Justin Pearson, who were ousted last week from the Republican-led Tennessee House for joining a protest on the House floor demanding stricter gun control, are seeking reinstatement. 
Nashville's metro council has been called to a special meeting on Monday, during which it will likely vote to install Jones as his own interim successor, effectively giving him his seat back for the time being. A vote to reappoint Pearson to his seat will take place Wednesday, according to Shelby County Board of Commissioners Chairman Mickell Lowery.
Special elections will be held for the vacated seats in the coming months, and both Pearson and Jones said Sunday on "Meet the Press" that they intend to run in those elections to officially retake their positions.
On March 30, as protesters gathered at the State Capitol, the two Democratic representatives, alongside a third Democrat, Rep. Gloria Johnson, joined the protest on the House floor. Pearson and Jones led a chant of "power to the people" using a megaphone. 
The Tennesse House voted to expel both Jones and Pearson, who are Black, on Thursday, while Johnson, who is White, survived her own attempted expulsion by one vote. 
Lowery in his Sunday night statement said he believed the expulsion of Pearson was conducted in a "hasty manner" that did not consider "other corrective action methods." Lowery noted that Pearson's expulsion impacted him in particular as a resident of the 28-year-old's former district — home to over 68,000 constituents.  
The removal of Jones and Pearson left a total of around 140,000 citizens without proper local representation in the majority-Black Tennessee districts of Knoxville and Nashville, according to The Associated Press. 
"A state in which the Ku Klux Klan was founded is now attempting another power grab by silencing the two youngest Black representatives," Jones said on the House floor before the vote.
Lowery said that the protest at the capitol, which came in the wake of the shooting at a private Christian school that left three 9-year-old children and three adults dead, was "understandable given the fact that the gun laws in the State of Tennessee are becoming nearly non-existent."
"It is equally understandable that the leadership of the State House of Representatives felt a strong message had to be sent to those who transgressed the rules," Lowery added.  
Shortly before he was expelled, Pearson said on Thursday, "We have heard from thousands of people asking us to do something about gun violence. What is in the best interest of our people is ending gun violence."  

Checkout latest world news below links :
World News || Latest News || U.S. News

Source link