Politics
Top congressional leaders to meet with Biden for the first time in crucial week for his infrastructure plan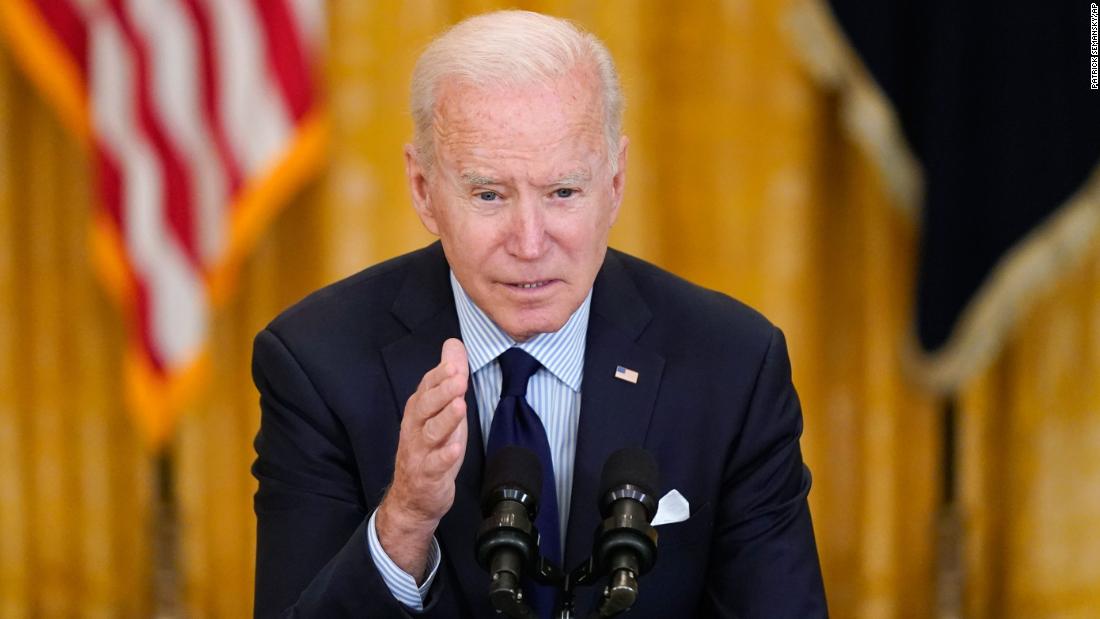 According to the White House, the meeting will include Vice President Kamala Harris; House Speaker Nancy Pelosi, a California Democrat; Senate Majority Leader Chuck Schumer, a New York Democrat; Senate Minority Leader Mitch McConnell, a Kentucky Republican; and House Minority Leader Kevin McCarthy, a California Republican.
Biden plans to focus on "finding common ground" in his meeting with the congressional leaders and hopes the meeting will help crystallize where deals can be made in the months ahead, two senior administration officials said.
But Biden "is not prejudging" the outcome of the meeting and a senior official stressed that Biden can only "steer the discussion" in the direction of common ground — the rest is up to the Republican leaders in the meeting.
"A huge part of that is going to depend on the leaders and where they want to take the discussion," the official said.
Infrastructure will be the major focus of the meeting, but Biden also hopes to discuss police reform given the progress on reaching a bipartisan deal in recent weeks, according to one senior official.
No one at the White House is under any illusions that a deal will be struck on any major issue during the first joint meeting between Biden and the four congressional leaders, but the President sees it as an important avenue for reaching out across the aisle.
"The President has been clear from as far back as his campaign that he believes these discussions and engagements are important in and of themselves," a senior White House official said.
Even though Wednesday's meeting is the big ticket item this week, the White House is equally — if not more — focused on Thursday's meeting with Sen. Shelley Moore Capito of West Virginia and other Republican senators as an avenue for progress on infrastructure.
Wednesday's meeting will mark McConnell and McCarthy's first time in the West Wing since Biden took office, according to an administration official. While Biden has kept up public promises to find bipartisan areas to compromise, both McConnell and McCarthy have — at least publicly — have largely promised they'd do everything to stop Biden's agenda.
That opposition has taken different forms — McCarthy voted against certifying Biden's win in the Electoral College in the hours after the January 6 riot at the White House and McConnell has said publicly that "100% of my focus is on stopping this new administration."
But those topics aren't expected to come up on Wednesday. Ahead of the meeting, the White House indicated that the President will focus on potential areas of consensus.
"There are a lot of ways to approach a meeting like this … you could spend the entire meeting talking about areas of disagreement. There's no shortage of those. Or you could spend it seeking opportunity for common ground. And (Biden) is going to choose the latter," White House press secretary Jen Psaki told reporters on Tuesday.
"His hope is that this can be a discussion about where we can find common agreement, where there is an opportunity to work together moving forward," she added, specifically pointing to different proposals related to infrastructure — one of the President's pressing legislative priorities.
Other areas of shared concern, Psaki said, are semiconductor chip shortages and workforce competitiveness.
White House staff held a series of internal meetings over the weekend to prepare for this week's meetings and have stayed in close contact with lawmakers and congressional staff on infrastructure, a White House official said.
Transportation Secretary Pete Buttigieg has worked the phones with daily calls to lawmakers to discuss the administration's proposals, per one official. Energy Secretary Jennifer Granholm this week is courting bipartisan members of Congress, governors, and stakeholders in the labor and business sectors, another official told CNN.
The President will also meet on Thursday with a group of Republican senators to discuss "the best ways to invest in American infrastructure" on Thursday. One of those senators, Capito, has spearheaded a narrower counter proposal to Biden's infrastructure plan.
CNN's Jasmine Wright, Arlette Saenz and DJ Judd contributed to this report.
Checkout latest world news below links :
World News
||
Latest News
||
U.S. News
Source link