Politics
Pentagon comptroller warns Congress that funds for Ukraine are running low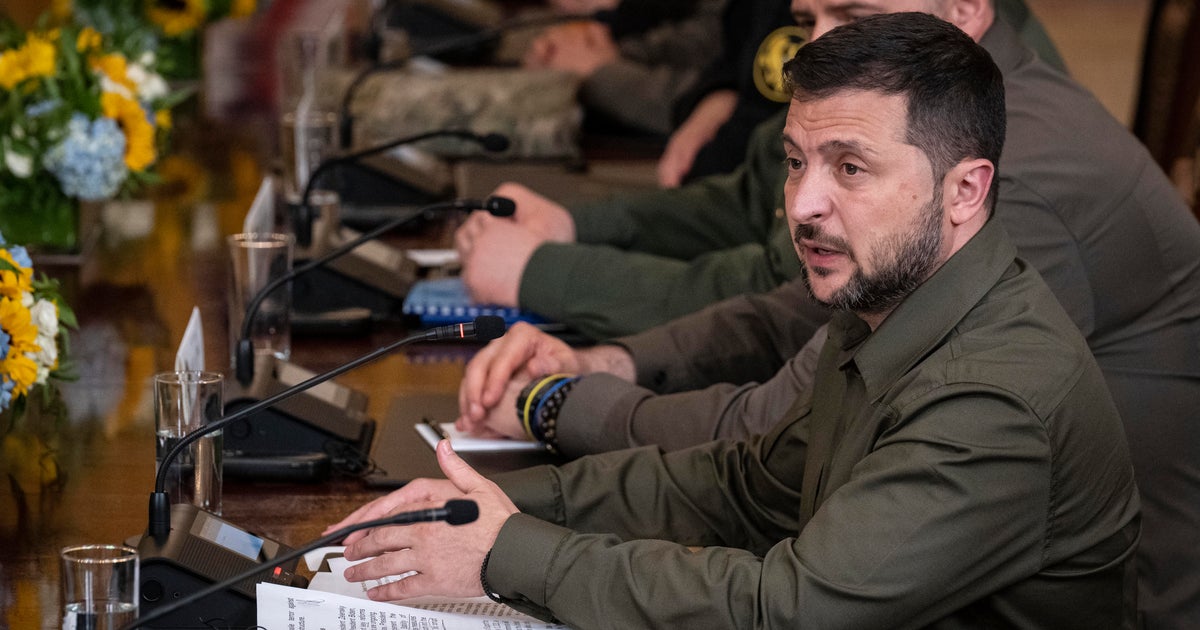 The Pentagon warned Congress last week that without a deal for more support for Ukraine, the administration only has enough money left to fund Ukraine's most urgent battlefield needs. A lapse in appropriations could force the U.S. to delay critical assistance to Ukraine as it continues to try to push back Russian forces.
The short-term bill Congress passed over the weekend to fund the government for 45 days did not include security assistance for Ukraine. Without the additional support, the Pentagon said it is close to exhausting all of the previously authorized assistance for Ukraine. 
In a letter to congressional leaders, Pentagon comptroller Michael McCord said there is only about $1.6 billion out of the $25.9 billion allocated by Congress remaining to replenish U.S. equipment supplied to Ukraine from current Defense Department stocks. The long-term Ukraine Security Assistance Initiative funding, which is used to procure contracts for future weapons, has run out, according to the letter.  
"Without additional funding now, we would have to delay or curtail assistance to meet Ukraine's urgent requirements, including for air defense and ammunition that are critical and urgent now as Russia prepares to conduct a winter offensive," McCord wrote. 
There is still about $5.4 billion left to provide presidential drawdown authority packages of equipment from current stocks, due to an overvaluation the Pentagon discovered earlier this year, according to U.S. officials. 
McCord said in his letter that U.S. troops are also seeing the effects of the shortfall. "We have already been forced to slow down the replenishment of our own forces to hedge against an uncertain funding future," he wrote.
White House Press Secretary Karine Jean-Pierre said Monday there will be another package of aid for Ukraine "soon — to signal our continued support for the brave people of Ukraine." 
She said the remaining funds are enough to meet Ukraine's urgent battlefield requirements "for a bit longer" but called for a longer-term solution. 
The White House and House Speaker Kevin McCarthy have faced a barrage of questions about whether there was a secret side deal made between President Biden and McCarthy regarding additional Ukraine funding.
Rep. Matt Gaetz, Republican of Florida, who filed a motion to oust McCarthy as speaker Monday, demanded on the House floor Monday to know "what was the secret side deal on Ukraine?" 
He accused McCarthy of "cutting a side deal to bring Ukraine legislation" to the floor in a vote separate from the short-term spending bill. 
The president himself certainly fueled the idea, when CBS News asked him on Sunday, "Are you going to be able to trust Speaker McCarthy when the next deal comes around?"
"We just made one about Ukraine," he replied. "So, we'll find out."
In total, the Defense Department has provided about $44 billion in security assistance for Ukraine since Russia launched its invasion in February 2022. 
Checkout latest world news below links :
World News
||
Latest News
||
U.S. News
Source link