Politics
Negotiators strike agreement on major issues in infrastructure deal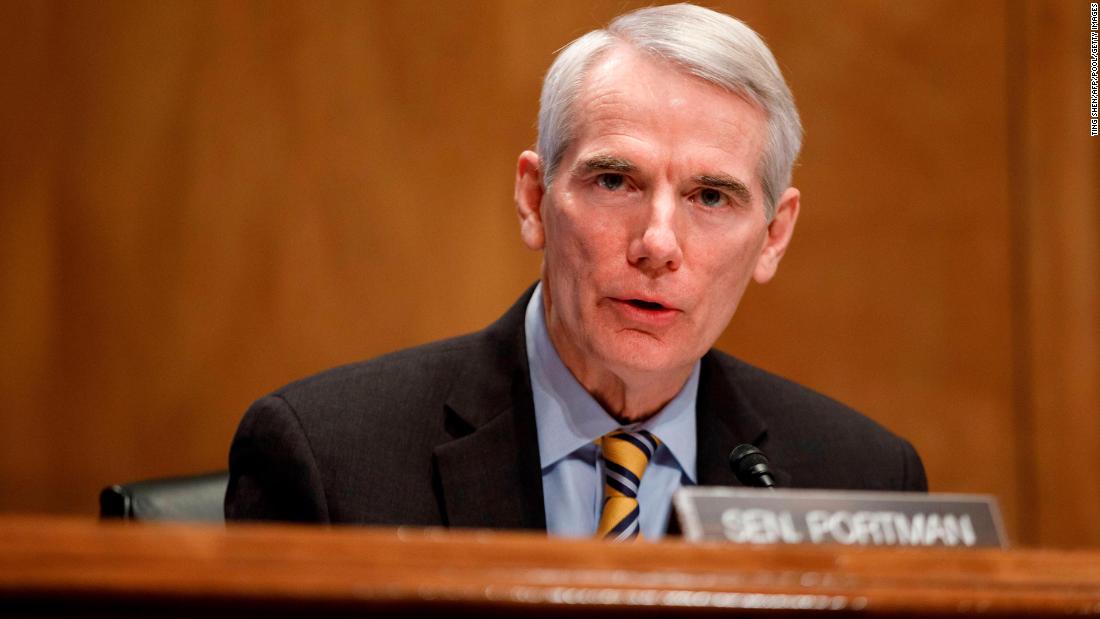 The new bipartisan infrastructure bill will include $550 billion in new spending over the next five years, according to two sources familiar with the matter, rather than
the $579 billion agreed to last month.
The Republican senators made the announcement after a meeting in Senate Minority Leader Mitch McConnell's office on Wednesday morning. Ohio Sen. Rob Portman, the chief Republican negotiator, said the bipartisan group now needs to finalize the language of the bill, a major step that has stood between senators and advancing the bill.
"Tonight I am intending to call a vote to move to proceed to the bipartisan infrastructure bill," said Senate Majority Leader Chuck Schumer on Wednesday. "I believe we have the votes for that. And we will then proceed to do amendments and go forward on that bill."
"We're very excited to have a deal," added Sinema. "We've got most of the text done."
Sinema also suggested they "feel good" about getting enough votes to advance the legislation.
In June, the White House and a bipartisan Senate group agreed to spend $579 billion to build roads, bridges, railroads and airports, along with water, power and broadband infrastructure projects.
But lawmakers have since struggled over how to pay for the massive investment. They made their task even harder by agreeing to scrap a provision that would have strengthened the
Internal Revenue Service's ability to collect unpaid taxes
, which would've raised up to $100 billion in government revenue. They also struggled to resolve other issues, including how much transit funding to provide.
While the bipartisan group of senators announced a major breakthrough Wednesday, passing the bill through Congress still seems precarious given Democrats' slim majorities in the House and Senate.
Sinema also declared Wednesday that she would oppose a $3.5 trillion Democratic bill, which would fund climate initiatives, universal prekindergarten and community colleges, expand paid family and medical leave and the child tax credit, and add dental, vision and hearing benefits to Medicare.
"While I will support beginning this process, I do not support a bill that costs $3.5 trillion," Sinema said. "In the coming months, I will work in good faith to develop this legislation with my colleagues and the administration to strengthen Arizona's economy and help Arizona's everyday families get ahead."
Her position both sunk the chances of passing a $3.5 trillion bill in the 50-50 Senate, and hurt Democrats' ability to pass the bipartisan infrastructure bill in the House, as progressives lambasted her.
New York Rep. Mondaire Jones said
he would oppose
the bipartisan deal, and New York Rep. Alexandria Ocasio-Cortez also criticized Sinema's position.
"Good luck tanking your own party's investment on childcare, climate action, and infrastructure while presuming you'll survive a 3 vote House margin – especially after choosing to exclude members of color from negotiations and calling that a 'bipartisan accomplishment,'" Ocasio-Cortez tweeted.
Senators are racing to make progress on the plans ahead of a pre-scheduled August recess, though Democratic leaders have said they could cancel or delay the start of recess depending on the negotiations.
This story and headline have been updated with additional developments Wednesday.
CNN's Jessica Dean, Ryan Nobles and Kristin Wilson contributed to this report.

Checkout latest world news below links :
World News || Latest News || U.S. News

Source link