Politics
Hunter Biden sues computer repairman for invasion of privacy over handling of laptop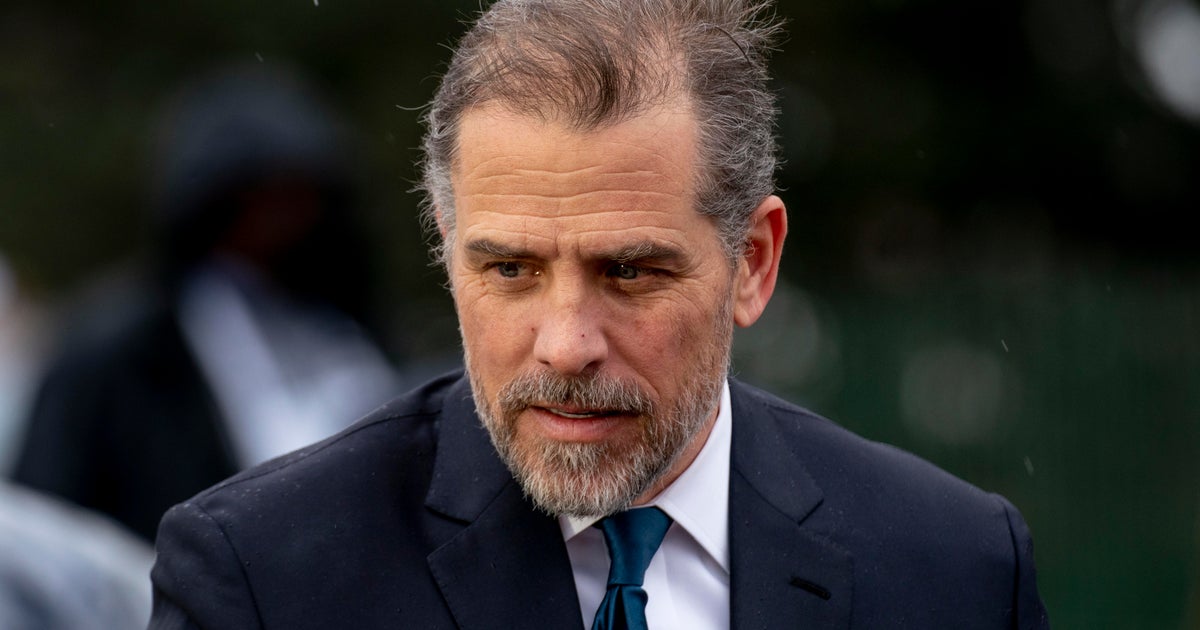 Hunter Biden is suing a Delaware-based computer repairman for invasion of privacy and publication of private information. The counterclaim lawsuit, which also responds to repairman John Mac Isaac's libel lawsuit, argues that Mac Isaac invaded Biden's privacy in 2019 by accessing and wrongfully sharing his personal data with several individuals. 
Mac Isaac has said he obtained the information from Biden's laptop legally and has said that Biden himself dropped it off in April 2019 and never returned to claim it. Mac Isaac has said he waited 90 days and then considered it abandoned. 
Biden's lawsuit argues that Mac Isaac's 90-day abandonment provision in the repair contract is not in compliance with Delaware law, and moreover, that the line is in "small-print font at the bottom of the page, well below the signature line." The counterclaim asserts that Delaware law states that tangible property is not deemed abandoned until a full year has elapsed, and before another party takes possession, a court must send a notice to the owner and post notice "in five or more public places," and advertise the petition "in a newspaper."
The lawsuit is the latest move in a strategic shift by the president's son, aimed at aggressively pushing back after years of withering attacks from allies and aides of former President Donald Trump. It comes at a time when Republicans in Congress are ramping up their investigation into overseas business dealings Hunter Biden and other Biden family members engaged in while Joe Biden was vice president.
In conjunction with the lawsuit, Hunter Biden's legal team asks the court to allow them to obtain sworn depositions from a range of figures in Trump's orbit.
Biden's lawyers argue that in September 2019, Mac Isaac wrote to Trump attorney Rudy Giuliani and "planned to make a flash drive from the data in his possession consisting of key documents summarizing information that he believed would help prevent President Trump's impeachment."
Biden lawyer Abbe Lowell noted in the counterclaim that in addition to Giuliani, Mac Isaac shared the data with his father, his uncle and Giuliani attorney Robert Costello. The lawsuit alleges that Giuliani provided a copy of the computer's drive to former White House strategist Stephen Bannon and that Bannon gave part of the data to Chinese tycoon Guo Wengui, who spread the information to his followers on WhatsApp. Lowell also accused Mac Isaac of using the data for commercial purposes, to make money by including parts of the data in a book.
A lawyer for Mac Isaac declined to comment.
Among those Lowell is seeking to depose are Trump ally Bannon, Giuliani, Costello and Wengui, who was arrested earlier this week in New York City for allegedly masterminding an unrelated $1-billion fraud scheme.
Biden's counterclaim was filed during an uptick in legal and congressional activity around the president's son. Rep. James Comer, Republican chairman of the House Government Oversight Committee, released information Thursday indicating that from 2015-2017 — a period that includes two years when Joe Biden was vice president — President Biden's family members, including Hunter Biden, were paid $1.6 million by a Chinese energy company.  
A spokesperson for Biden's legal team said Comer was "tak[ing] something old and tr[ying] to make it new by wrapping it in a wild and baseless right-wing conspiracy." 
"Hunter Biden, a private citizen with every right to pursue his own business endeavors, joined several business partners in seeking a joint venture with a privately-owned, legitimate energy company in China," the spokesperson continued. "As part of that joint venture, Hunter received his portion of good faith seed funds which he shared with his uncle, James Biden, and Hallie Biden, with whom he was involved with at the time, and sharing expenses.  The accounts so dramatically listed by Rep. Comer belonged to Hunter, his uncle and Hallie – nobody else."  
And the U.S. attorney's office in Delaware has been investigating Hunter Biden since at least 2019. A federal subpoena from that year sought Hunter Biden's bank records dating back to 2014, when Joe Biden was vice president. Investigators have examined whether Biden owes taxes on income from a controversial stint, during his father's vice presidency, as a board member for Burisma, a Ukrainian energy company, according to sources familiar with the matter. 
Graham Kates contributed to this report.
Checkout latest world news below links :
World News
||
Latest News
||
U.S. News
Source link