Politics
Grassley, Comer allege bribery scheme involving Biden and demand documents from FBI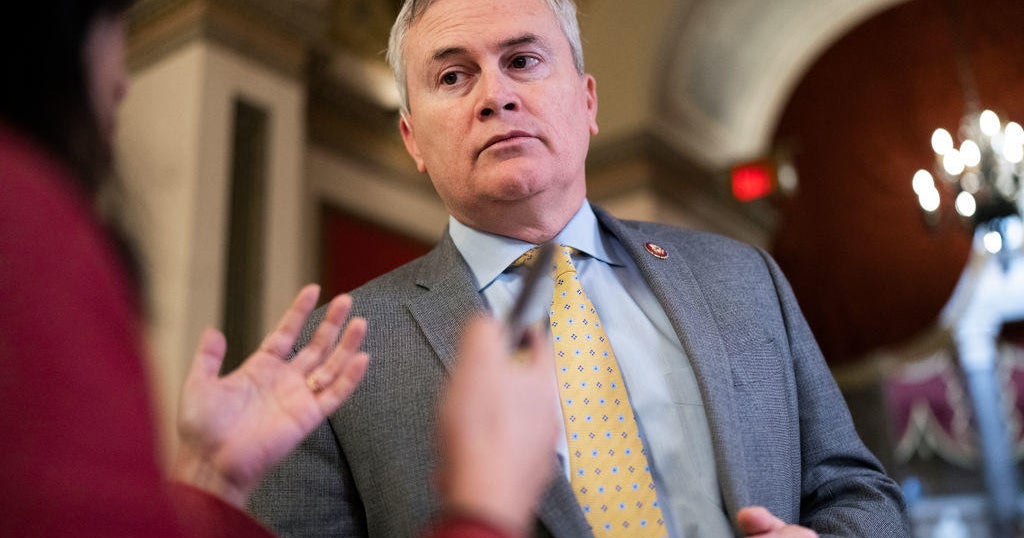 Two top congressional Republicans say they want to know what, if any, information the FBI has about an alleged bribery scheme involving President Joe Biden, while the White House accuses the lawmakers of an "unfounded political attack."
House Oversight and Accountability Chairman James Comer and Sen. Chuck Grassley, of Iowa, say a whistleblower has provided information about the alleged scheme, and they have issued a subpoena to FBI Director Christopher Wray demanding a document that they say contains information about the allegation..
In their letter to Wray and Attorney General Merrick Garland, Grassley and Comer said that it had come to their attention that "the Department of Justice (DOJ) and the Federal Bureau of Investigation (FBI) possess an unclassified FD-1023 form that describes an alleged criminal scheme involving then-Vice President Biden and a foreign national relating to the exchange of money for policy decisions."
"It has been alleged that the document includes a precise description of how the alleged criminal scheme was employed as well as its purpose," their letter said. 
Grassley, in a joint press release with Comer described the FD-1023 form as "an unclassified internal document." The FD-1023 is an FBI record of an interaction with a confidential human source.
The subpoena to Wray orders him to produce all FD-1023 forms, "including within any open, closed, or restricted access case files, created or modified in June 2020, containing the term 'Biden'." 
Comer and Grassley said in their letter they believe there is enough "specificity" in the allegation to determine whether it's true, but "it remains unclear what steps, if any, were taken to investigate the matter." 
Ian Sams, the White House spokesperson for oversight and investigations, said in a statement, "For going on five years now, Republicans in Congress have been lobbing unfounded, unproven, politically-motivated attacks against the President and his family without offering evidence for their claims or evidence of decisions influenced by anything other than U.S. interests."
And Sams added, "When it comes to President Biden's personal finances, anybody can take a look: he has offered an unprecedented level of transparency, releasing a total of 25 years of tax returns to the American public."
The FBI confirmed it received the subpoena and has no further comment. 
Comer is spearheading an investigation into alleged Biden family influence peddling, centering on the president's son, Hunter Biden, and is expected to hold a press conference with an update on the investigation when the House returns later this month. 
Congressional Republicans in their investigation into the Bidens have focused on any ties between President Biden, his son Hunter, and China. Last month, Comer released information indicating that from 2015-2017 — a period that includes two years when Joe Biden was vice president — President Biden's family members, including Hunter Biden, were paid $1.6 million by a Chinese energy company.  
A spokesperson for Hunter Biden's legal team said in response to Comer that the president's son had "every right to pursue his own business endeavors" and had "joined several business partners in seeking a joint venture with a privately-owned, legitimate energy company in China." 
"As part of that joint venture, Hunter received his portion of good faith seed funds which he shared with his uncle, James Biden, and Hallie Biden, with whom he was involved with at the time, and sharing expenses," the spokesperson continued. "The accounts so dramatically listed by Rep. Comer belonged to Hunter, his uncle and Hallie — nobody else."  
Comer's subpoena gives the FBI until noon on May 10 to produce any relevant documents. 
— Rob Legare, Catherine Herridge, Jim Axelrod, Andy Bast and Michael Kaplan contributed to this report 
Checkout latest world news below links :
World News
||
Latest News
||
U.S. News
Source link