Politics
GOP Rep. Lauren Boebert's Latest Attempt At Owning The Libs Backfires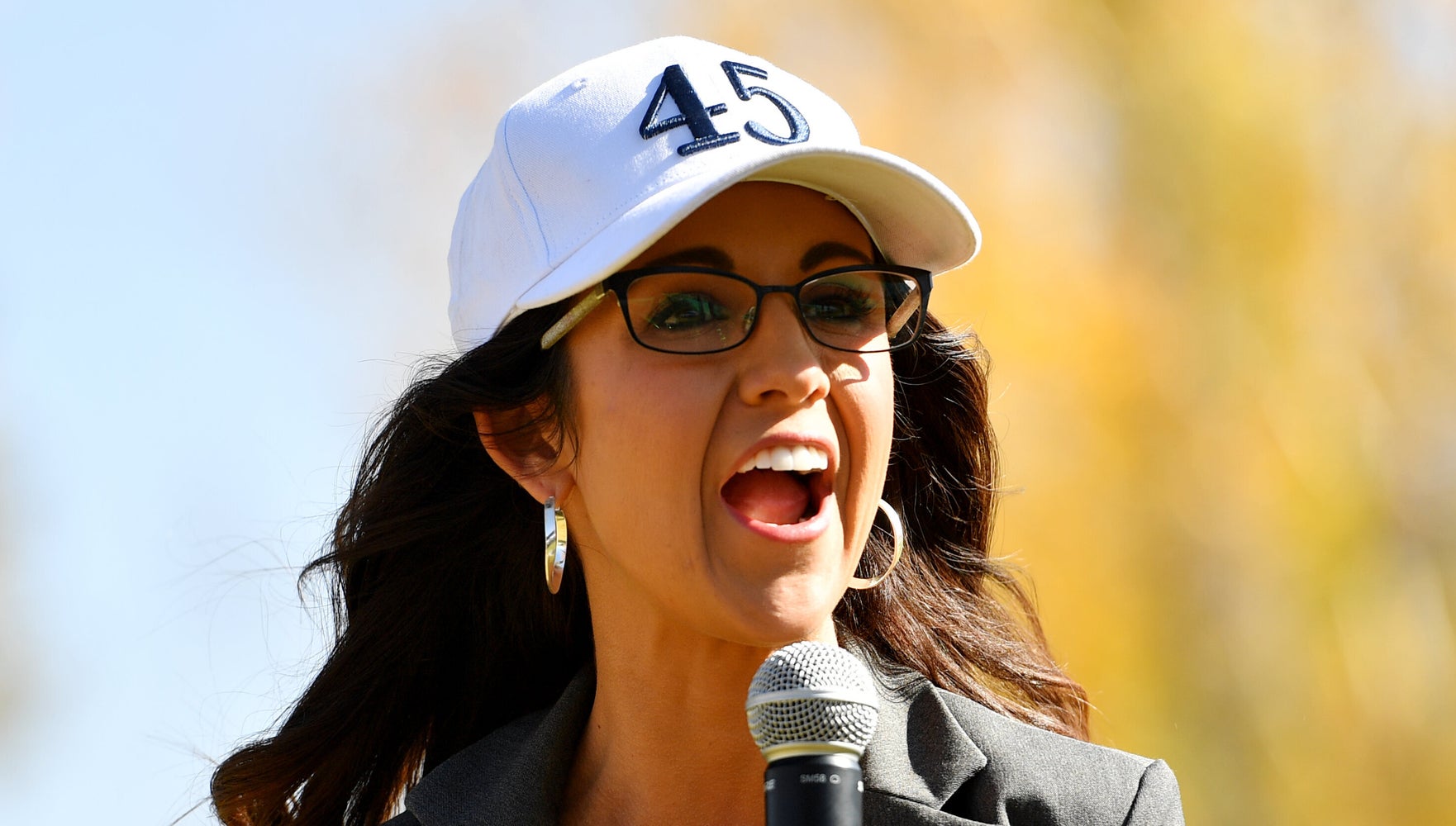 Gun-loving Rep. Lauren Boebert (R-Colo.) has sparked outrage yet again with a bewildering tweet about firearms and voting.
"Liberals keep saying it's easier to buy a gun than it is to vote, but I don't seem to remember when the government sent me an AR-15 in the mail," the QAnon conspiracy theory-endorsing lawmaker wrote this week.
Liberals keep saying it's easier to buy a gun than it is to vote, but I don't seem to remember when the government sent me an AR-15 in the mail.

— Lauren Boebert (@laurenboebert) March 24, 2021
Critics were horrified by the post, which came following Monday's deadly mass shooting at a supermarket in Boulder, in Boebert's own state, in which 10 people were killed.
There are no restrictions on me walking into a Virginia gun show, and buying an AR-15 and ammo, same day. To register to vote, I have to fill out forms, provide identification/proof of citizenship, etc. States only send ballots to registered voters at their registration address

— Formerly MTfromCC (@TMtfromcc) March 24, 2021
This Onion tweet is hilarious!

Thank goodness "Lauren Boebert" isn't a real person. Because nobody could be that stupid, right?

Wait. What?

— Ann Lewis Hamilton (@AnnLHamilton) March 24, 2021
You can actually buy gun parts in the mail and assemble them but hey, why let reality get in the way of lib owning?

— Reese(Marquis de Lafayette) (@JackJackington) March 24, 2021
Get back to me when you have the statistics on deaths caused by mail-in ballots.

— NotafanofTrump 🌊 (@ducksinmypool) March 24, 2021
And I don't remember anyone complaining they had to drive 3 hours and THEN stand in line for 12 hours to buy an AR-15 so looks like you're wrong again.

— No unity without accountability (@TheTruePooka) March 24, 2021
A paper ballot you receive in your mailbox cannot be used to kill a dozen people in under a minute.

It would be fun to debate these hot topics with you if you had even the slightest bit cognitive ability.

But alas, it's like arguing with a rock. 🙄

— Shopgirl 🇺🇸🗣☮️ (@idnac4u) March 24, 2021
Every time I think "she can't be that dumb" you come out and say something like this.

You can't vote on the same day you register in GA – but you can get a gun.

Now that I think about it, the GA and CO shooters both purchased theirs gun within days of the murders.

Hmmmm.

— Ryan Shead (He/Him) (@RyanShead) March 25, 2021
Our military has been voting by mail since the Civil War. So, if you have a problem with vote by mail, that's a you problem. We the people prefer democracy. No one needs an AR-15. We need the right to vote. https://t.co/FP4kbbbUpj

— VoteVets (@votevets) March 24, 2021
you don't remember a lot. 10 people from your state lost their lives yesterday, and before they are buried you are standing up for the gun lobby.

— Donna (@DonnaResist) March 25, 2021
You're REALLY bad at this.

But, using your logic: I don't remember the last time a vote shot me while I was at the grocery store.

— Seditionists belong in prison, ALL OF THEM (@RogerRwyatt365) March 24, 2021
I owe you an apology. Here I kept thinking you weren't good at anything. But you are amazing at false equivalence.

— andrea (@ehwhatdoiknow) March 24, 2021

Checkout latest world news below links :
World News || Latest News || U.S. News

Help us to become independent in PANDEMIC COVID-19. Contribute to diligent Authors.
[charitable_donation_form campaign_id=57167]