Politics
Federal judge rejects requests by 3 Trump co-defendants in Georgia case, Cathy Latham, David Shafer, Shawn Still, to move their trials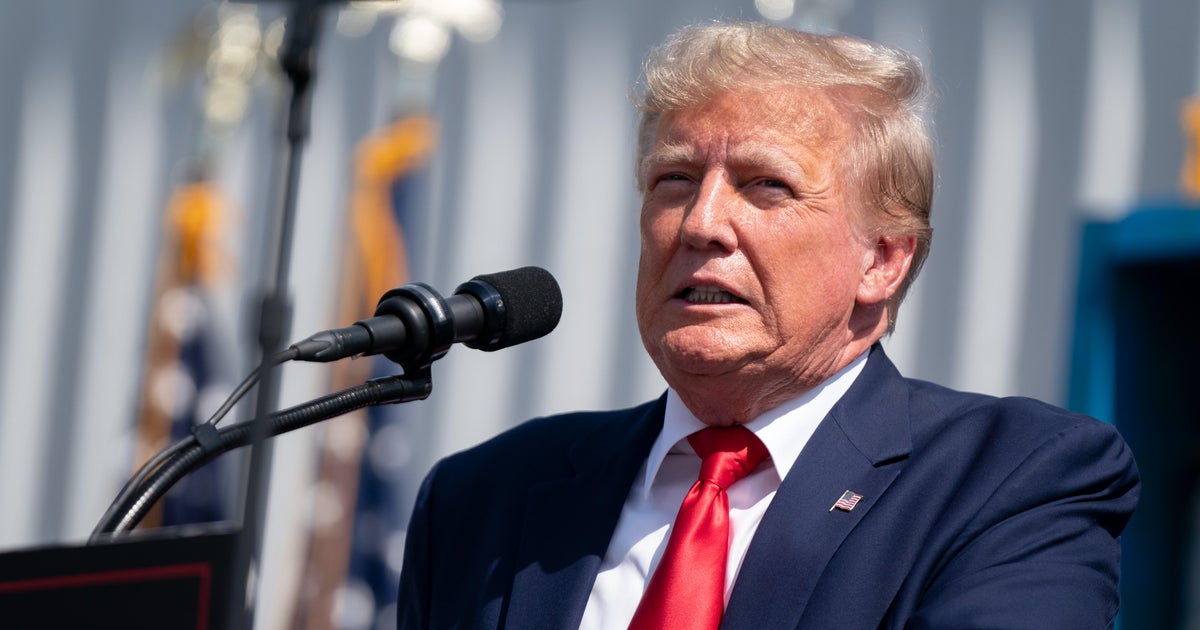 A federal judge has denied requests made by Trump co-defendants Cathy Latham, David Shafer and state Senator Shawn Still, to move their prosecutions in the Fulton County election interference case to federal court.
Judge Steve C. Jones was not swayed by arguments made by the trio that they had acted as federal officials at the time they voted for Donald Trump as electors for the Republican party in Georgia in December 2020, and therefore were entitled to have their cases moved to federal court.
"The Court first determines that presidential electors are not federal officers," Jones wrote in all three orders.
Judge Jones concluded that party-appointed state electors who cast an electoral ballot are not tantamount to federal officers. 
"By design, therefore, presidential electors cannot be individuals who hold a place of trust or profit or authority from the United States and thus, do not meet the office of trust category of being a federal officer," Jones wrote. "Additionally, the role of presidential electors is to meet in their respective states, cast their ballots, and transmit them to Congress…There is nothing about these actions or the text of the Constitution that gives a presidential elector authority or command over any federal activities. Accordingly, including presidential electors within the category of federal officers is inconsistent with the plain meaning of the word 'officer.'"
And although electors "are engaging in a federal functions when they meet and cast their ballots," Jones said, "that is insufficient to make someone a federal officer. To find otherwise would convert all citizens who can lawfully vote into federal officers when they cast their ballot for U.S. House of Representatives."
Still's attorney, Tom Bever, said in a statement, "We are disappointed with the Court's ruling. We will study the Order and consider our options." 
Earlier Friday, Judge Jones also declined to move co-defendant Jeffrey Clark's case to a federal venue. He said in a 31-page order that Clark had failed to meet his burden of demonstrating that removal of the prosecution by Fulton County District Attorney Fani Willis is warranted.
Clark is charged with two counts as part of the sweeping racketeering case stemming from an alleged effort to overturn the results of the 2020 presidential election in Georgia. He pleaded not guilty to both charges on Sept. 1.
The charges against Clark are related to a letter he drafted and submitted to top-ranking Justice Department officials in December 2020, which was addressed to Georgia legislative leaders and claimed the department had "significant concerns" about the outcome of the state's presidential election. The proposed letter encouraged the state lawmakers to convene the Georgia General Assembly to take action regarding the state's presidential electors, falsely suggesting that there were two competing slates of legitimate presidential electors in Georgia: one supporting Mr. Biden and one supporting Trump.
Previously, Jones also declined former White House chief of staff Mark Meadows' attempt to move his case, writing in a 49-page ruling that Meadows "has not met even the 'quite low' threshold" to move his case to federal court, noting that the question was whether the actions at issue were related to his role as a federal official.
"The evidence adduced at the hearing establishes that the actions at the heart of the State's charges against Meadows were taken on behalf of the Trump campaign with an ultimate goal of affecting state election activities and procedures," Jones wrote. "Meadows himself testified that working for the Trump campaign would be outside the scope of a White House Chief of Staff."
Meadows is portrayed in the indictment as a go-between for Trump and others involved in coordinating his team's strategy for contesting the election and "disrupting and delaying the joint session of Congress on Jan. 6, 2021." He is charged with two counts. Meadows is appealing Jones' decision.
Checkout latest world news below links :
World News
||
Latest News
||
U.S. News
Source link