Politics
FBI searched the Penn Biden Center in mid-November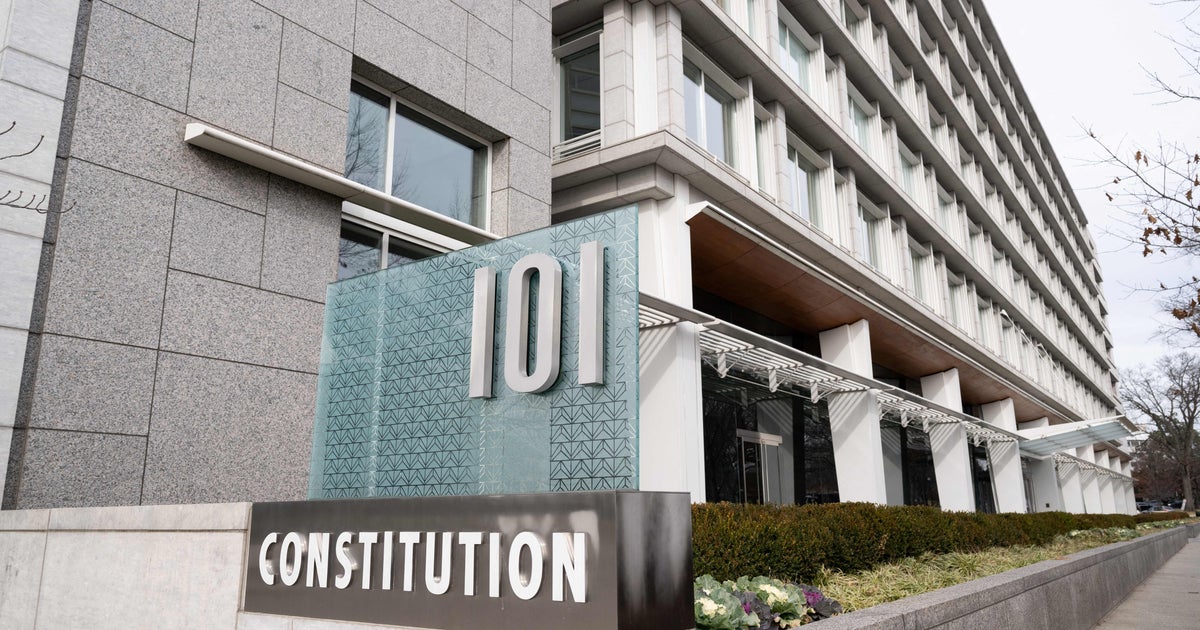 Washington — The FBI searched the Penn Biden Center offices in mid-November, according to two sources familiar with the investigation, after lawyers for President Biden had found about 10 documents marked classified there on Nov. 2. The material originated from Mr. Biden's time as vice president. 
It is not clear whether FBI personnel found any additional classified or presidential material during the mid-November sweep.
Two sources told CBS News the search was conducted with the cooperation of Mr. Biden's representatives. A search warrant was not sought.
Mr. Biden used the 6th-floor office space near the Capitol periodically between 2017 and 2019. The Penn Biden Center for Diplomacy and Global Engagement opened its doors in 2018.  
The FBI search of the think tank was not previously disclosed by the White House, Mr. Biden's personal attorneys, or the Department of Justice. A Jan. 14 statement from the president's personal attorney Bob Bauer referred to the government conducting "its inquiry, including taking possession of any documents and reviewing any surrounding material for further review and context."
When the FBI conducted a consensual search of Mr. Biden's home in Wilmington on Jan. 20, Bauer and the White House announced it the following day.
The White House and personal attorneys for Mr. Biden declined to comment. The Justice Department and FBI also declined comment.
In all, federal authorities have recovered between 25 and 30 documents marked classified from the office space and Mr. Biden's Wilmington home. The material includes classified items and other records from Mr. Biden's vice presidential and Senate days. Some documents found at  the Penn Biden Center were labeled top secret.
Lawyers for Mr. Biden and Justice Department officials agreed on the parameters of the Jan. 20 search at Mr. Biden's Wilmington home in writing, so investigators did not seek a warrant.  The FBI had full access to the president's personal residence, including "personally handwritten notes, files, papers, binders, memorabilia, to-do lists, schedules, and reminders going back decades," according to Bauer. After nearly 13 hours at the house, the FBI took possession of 6 items marked classified, in addition to other materials and handwritten notes. 
On Jan. 12, Attorney General Merrick Garland appointed special counsel Robert Hur to investigate the matter. Hur is expected to start his work any day, taking over a preliminary investigation led by Chicago-based U.S. Attorney John Lausch. 
There are substantial differences between the Biden matter and former President Donald  Trump's handling of classified material. Federal authorities recovered more than 300 documents marked classified from Trump's Mar-a-Lago estate and a South Florida storage unit. More than 100 of those were seized when the FBI executed a search warrant at Trump's home after Trump resisted multiple attempts by the government to obtain the documents. 
Mr. Biden says he is fully cooperating with the Justice Department. Trump has claimed that he declassified the material found in his possession. 
Last Friday, former Vice President Mike Pence said he took "full responsibility" for the classified documents found in his Indiana home earlier this month.  A lawyer for Pence discovered what he called a "small number of documents marked classified or sensitive" commingled with Pence's personal papers. They were immediately turned over to the FBI.  
It is not clear whether the FBI searched Pence's home or other Trump properties.
The National Archives has asked the six most recent administrations, going back to Ronald Reagan, to check for any classified or presidential records potentially in their possession. presidents and vice presidents are required to turn over all official papers to the National Archives before the end of their terms under the Presidential Records Act.
Robert Legare contributed reporting.
Checkout latest world news below links :
World News
||
Latest News
||
U.S. News
Source link