Politics
Colorado Rep. Brianna Titone, state's first transgender lawmaker, works to change hearts and minds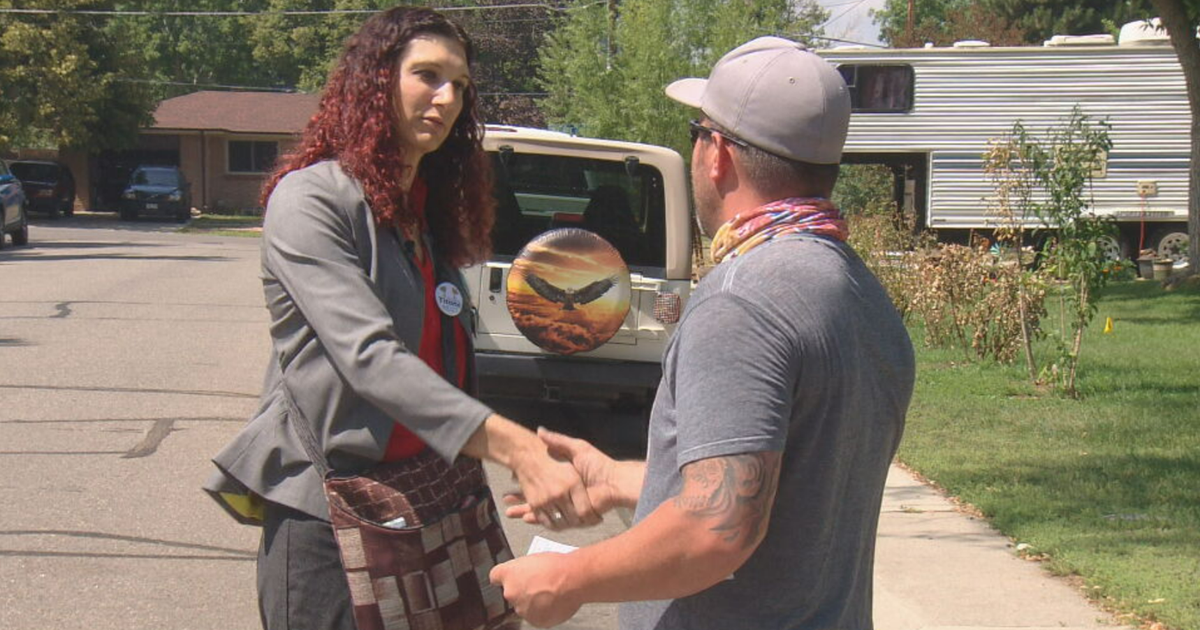 Colorado's first transgender lawmaker says it is important to fight misinformation about the LGBTQ+ community. State Rep. Brianna Titone is now in her third term serving Jefferson County. She has worked hard to find common ground at the Colorado State Capitol, urging fellow lawmakers to understand the consequences of speech opposing the rights of transgender people.
"What Pride month is really about is saying that we're proud of who we are," Titone said, "And that's what's really important right now is to accept people and let them be who they are."
One of Titone's proudest accomplishments was a win garnered for Colorado farmers. She was a prime sponsor of the country's first "right to repair" legislation for farm equipment — a bill that won broad bipartisan support within the Centennial State.
"The "right to repair" bill was a really important bill and I was able to get a Republican to cosponsor that bill. Prime it with with me, and he got a lot of grief from his colleagues for that."
Titone says she tries not to see issues in a partisan way, "What it comes down to is doing the job and showing up and representing everybody the best that you can and that's what I've always done."
So when she says lawmakers spread transphobic tropes, she wants them to understand the effects of their words.
This spring the House discussed a resolution urging Congress to ratify the Equal Rights Amendment.
Republican state Rep. Scott Bottoms, of Colorado Springs, offered an amendment limiting how the ERA be interpreted.
"It should not be interpreted ….to expand the definition of sex to include anything other than the originally understood distinction between biological males and females. There is such a thing as XX and XY and no matter how much you lie to yourself and change it and frame it," Bottoms said.  
At the time, Titone addressed Bottoms, saying, ""Whether you like it or not I'm your colleague. Whether you believe me or people like me should exist, I do exist."
Titone says she welcomes respectful conversations with lawmakers who disagree with her and that some of her Republican colleagues have appreciated the honest exchanges.
She told us, "That's a win for everyone when we don't spread those things or have people with influence saying these things that are really dangerous and, and not productive for LGBT people."
At a time when liberals hold a comfortable margin in the state legislature, Titone spends considerable energy trying to reach those with a different worldview.
"If that's the only thing that I can get done, if I could prevent them from repeating these negative things about the trans LGBT community, then that's a win."
Titone adds that the best thing people can do when trying to understand transgender issues is to ask questions and seek out information and resources.
Checkout latest world news below links :
World News
||
Latest News
||
U.S. News
Source link