Politics
Challenges to censor library books nearly doubled from 2022, report says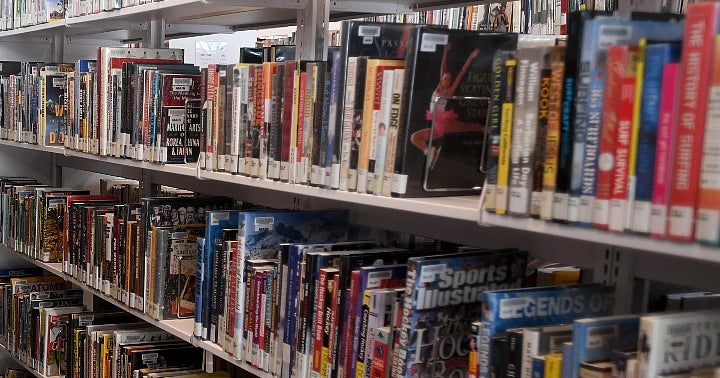 There were 1,269 documented demands to censor library books and resources in 2022, according to new data released by the American Library Association on Thursday morning. 
This is the highest number of attempted book bans since the organization began compiling data about censorship in libraries nearly two decades ago, the organization said, and "nearly doubles" the 729 challenges reported in 2021. A record 2,571 "unique titles" were challenged, the association said, a 38% increase from 2021. 
"A book challenge is a demand to remove a book from a library's collection so that no one else can read it. Overwhelmingly, we're seeing these challenges come from organized censorship groups that target local library board meetings to demand removal of a long list of books they share on social media," said Deborah Caldwell-Stone, director of ALA's Office for Intellectual Freedom, in the association's news release. 
Organized censorship groups that compile lists of books to challenge "contributed significantly" to the increase, the association said. Most challenges attempted to censor multiple titles, and 40% of the books challenged were in cases involving 100 or more books. The association said that before 2021, the vast majority of challenges "only sought to remove or restrict access to a single book." 
Fifty-eight percent of the targeted books and materials were present in school or classroom libraries or school curriculums. The remaining book challenges were directed at books in public libraries. 
The association said that the "vast majority" of the targeted books were "written by or about members of the LGBTQIA+ community and people of color." In the news release, Caldwell-Stone said that book challenges "aim to suppress the voices" of such authors. 
"Each attempt to ban a book by one of these groups represents a direct attack on every person's constitutionally protected right to freely choose what books to read and what ideas to explore," said Caldwell-Stone. "The choice of what to read must be left to the reader or, in the case of children, to parents. That choice does not belong to self-appointed book police." 
A challenge to a book does not automatically mean that it is pulled from library shelves, the association said. 
The association emphasized that the 2022 data "represents only a snapshot of book censorship" throughout the year because the data is compiled using filed reports and media coverage. 
Proponents of book bans say challenged books teach divisive racial topics, often characterized as critical race theory, or contain inappropriate sexual material, among other charges. 
According to data collected by PEN America from July 2021 to June 2022, 41% of 1,568 banned titles during that time period included LGBTQ+ themes, protagonists or prominent secondary characters. Forty percent of banned titles included people of color, and 21% of books with issues of race and racism and 10% of books with themes of rights and activism were also banned. About 22% of the banned books had sexual content. 
Targeted books in recent years have included "The Diary of Anne Frank," a children's novel about baseball player Roberto Clemente, and "The Bluest Eye" by Toni Morrison. 
Book challenges and bans are unpopular among the American public, according to prior reporting by CBS News. A Feb. 2022 poll found that more than 8 in 10 people don't think books should be banned from schools for discussing race, depicting slavery, or criticizing U.S. history or general political ideas. 
American Library Association president Lessa Kanani'opua Pelayo-Lozada said in the organization's news release that the challenges to books pose a threat to library workers and libraries themselves. 
"Every day professional librarians sit down with parents to thoughtfully determine what reading material is best suited for their child's needs. Now, many library workers face threats to their employment, their personal safety, and in some cases, threats of prosecution for providing books to youth they and their parents want to read," Pelayo-Lozada said. "While a vocal minority stokes the flames of controversy around books, the vast majority of people across the nation are using life-changing services that public and school libraries offer. Our nation cannot afford to lose the library workers who lift up their communities and safeguard our First Amendment freedom to read." 
In Texas, which led the country in book bans during the 2021-2022 school year, the president of the state's library association accused lawmakers who support book challenges and organizers of such challenges of treating children like "political pawns." 
"They're making these kids a political pawn and they're trying to start a cultural war that's going to win them votes," said Mary Woodard, president of the Texas Library Association. "And that's really unfortunate because it puts it puts kids and teachers and librarians in the middle." 
Checkout latest world news below links :
World News
||
Latest News
||
U.S. News
Source link