Politics
Analysis: Trump likely can't win without veteran support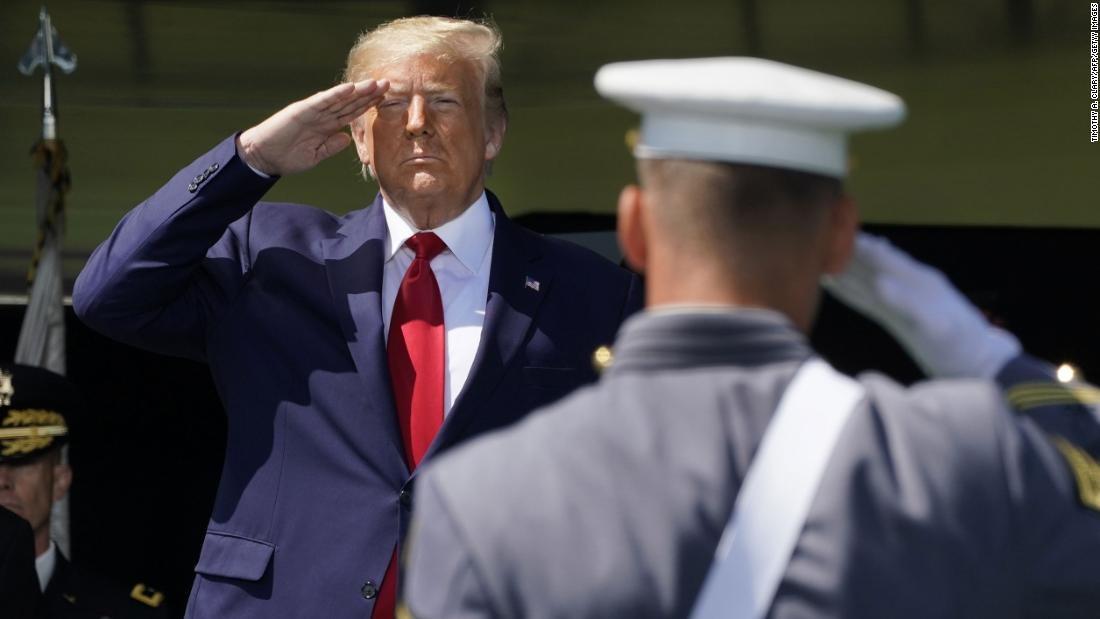 We obviously don't know what effect, if any, these stories will have on the 2020 campaign and Trump's chances of winning a second term.
What we do know is Trump relies on active military members and veterans as a base of support, and any degradation of that backing is bad for him. Further, Trump wants to put
former Vice President Joe Biden
on the defensive, and this story does the opposite of that.
Trump's campaign flourished in 2016
even after saying
then-Sen. John McCain of Arizona, a former prisoner of war, was "not a war hero." He won a larger share of the primary vote from active and former military members than he did from other Republican voters, according to an academically sponsored national survey known as the
Cooperative Congressional Election Study
that asks over 40,000 verified voters nationwide their opinions on a host of political issues.
Further, Trump can thank veterans for his 2016 victory over Hillary Clinton. According to the CCES study of verified 2016 voters, he won veterans and active military members by a 27-point margin over the Democratic nominee.
Trump lost among those who were not active or veteran voters in each of these six states. In other words, Trump would not be President right now if it were not for the military vote. In Florida, for example, Trump would have been defeated by a little less than 5 points without military voters. He actually won the state by 1 point.
Indeed, Trump receiving Romney levels of support in the military vote could have been enough to have thrown the election to Clinton. While it's difficult to tease out relatively small effects on the state level, Trump would have done a little bit more than a point worse nationally with Romney level support from current or former military members. Such a swing in Florida, Michigan, Pennsylvania and Wisconsin may very well have given Clinton the win in each of these states.
Meanwhile, the campaign clock is ticking. And while Trump's been confronting this story, the number of days until Election Day has slipped to less than 60. He has no ability to gain back that lost time, and that, in itself, is costly to Trump.
Checkout latest world news below links :
World News
||
Latest News
||
U.S. News
Source link