Politics
Analysis: As 100 days mark approaches, Biden must consider how he moves forward on racial justice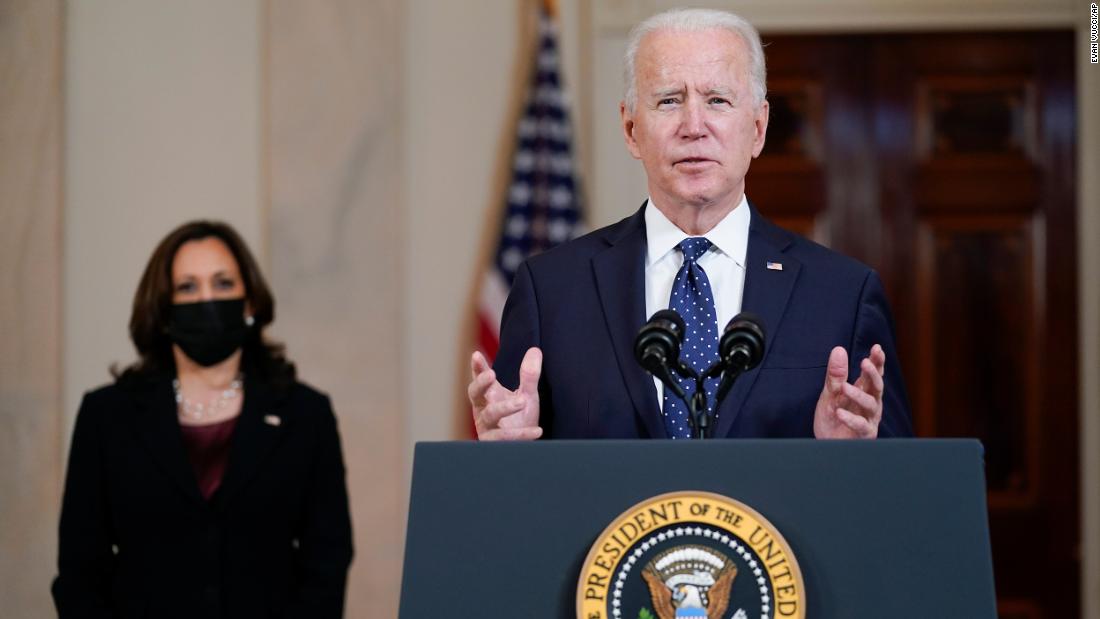 The verdict marks something of a shift for Biden. The President now transitions from the triage he faced immediately on assuming the Oval Office amid the coronavirus pandemic to the deeper task of fulfilling more ambitious campaign promises — like advancing racial justice for the Black Americans who delivered him the Democratic nomination and, ultimately, the White House.
"As he's thinking about what his joint session speech looks like next week, he has every intention of using that as an opportunity to elevate this issue and talk about the importance of putting police reform measures in place," White House press secretary Jen Psaki said at a press briefing on Wednesday.
"(Democratic Sen. Joe Manchin of West Virginia) has been pretty clear that he's not going to break the filibuster," Drutman said. "It's hard to see anything getting 60 votes in the US Senate — anything other than the most milquetoast initiatives, like a commission to see whether there's a problem of police violence in this country."
Importantly, in the US, the economy and race are bound up with each other.
The President, then, might be able to secure some degree of racial justice through his economic proposals, key parts of which he can pass through reconciliation, a budgetary process that requires only a simple majority vote in the US Senate.
"I see Democratic leaders structuring things so that they can lead on the economic and spending issues," Drutman said. "And they feel that they can accomplish certain elements of racial justice by investing money in poor, underserved, primarily minority communities — but doing that as part of programs that are broadly popular and distribute benefits everywhere."
Democratic pollster Celinda Lake highlighted just how expansive and even radical Biden's economic strategy is.
Lake went on: "It is not a colorblind economic agenda. It really intertwines, rightly so, effectively so, the race and gender components of our modern times."
Still, a crucial question has yet to be answered: Will whatever racial justice Biden secures through the more oblique means described above satisfy — and fundamentally help — the Black voters who won him the White House?
Forget the prognosticating. It's too early to tell.
Checkout latest world news below links :
World News
||
Latest News
||
U.S. News
Source link