News
Marine Le Pen: French far-right leader could stand trial over alleged misuse of EU funds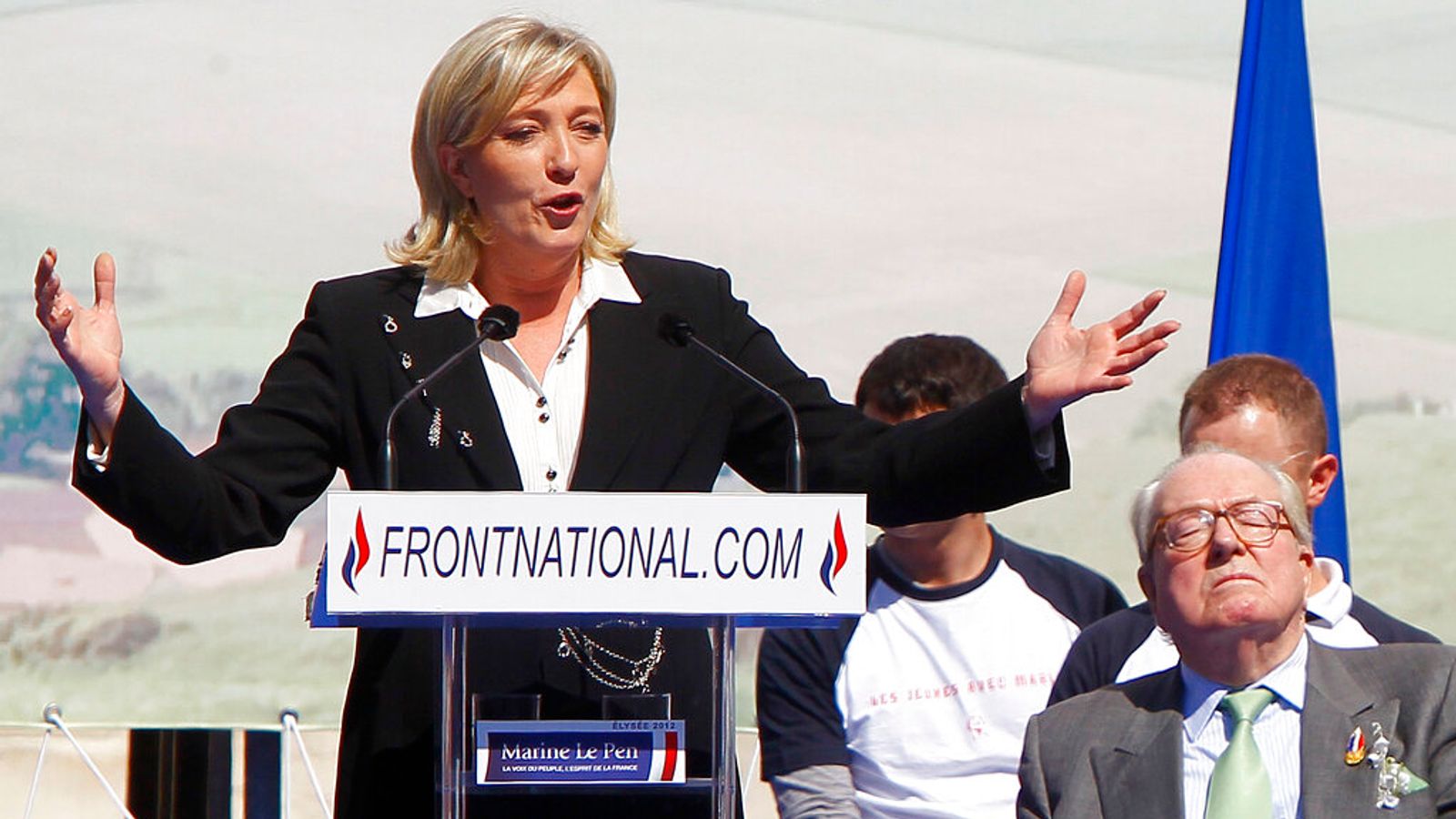 Far-right leader Marine Le Pen and 26 others should stand trial over alleged misuse of EU funds, the Paris public prosecutor's office has said.
Prosecutors started an investigation in December 2016 with the aim of determining whether the National Front, as it was called at that time, had redirected funds intended for EU parliamentary assistants to compensate party staff.
While EU politicians receive funds to cover various expenses, including those for their assistants, such funds are not intended for party-related expenses.
Last year, the Paris prosecutor's office announced it was studying a report it received from the EU anti-fraud agency OLAF on 11 March.
The report claimed that Ms Le Pen had misappropriated €140,000 (122,000) of public money with members of her National Rally party, diverting €617,000 (£536,000) in total, investigative website Mediapart reported.
Ms Le Pen's party, now named the Rassemblement National, has consistently denied any wrongdoing.
"We dispute this position which seems to be an erroneous understanding of the work of opposition lawmakers and their assistants, which is above all a political one," the party told Reuters news agency in a statement.
According to the prosecutor's office, Ms Le Pen is potentially facing a 10-year imprisonment, a fine of €1m (£868m), and a 10-year ban on holding public office due to her status as an elected official.
Read more on Sky News:
Zelenskyy's presence could be key for Ukraine at Washington talks
Hardeep Singh Nijjar: New claims link India to Sikh leader's killing in Canada
Rassemblement National, also known as the National Rally Party, was set up in 1972 with the aim of consolidating the French nationalist movement and holds nationalist, nativist, and anti-globalist ideologies. Marine Le Pen's father Jean-Marie Le Pen founded the party and was its leader until he stepped down in 2011.
Ms Le Pen and her colleagues are not accused of profiting directly, but of claiming EU funds for staff and event expenses.
Her lawyer Rodolphe Bosselut said at the time that his client denied the charges.
Just last year, Ms Le Pen, a French lawyer and politician, challenged Emmanuel Macron in the second round of the 2022 French presidential election.
She was defeated in the runoff with 41.45% of the votes compared with Macron's 58.55%.
Checkout latest world news below links :
World News
||
Latest News
||
U.S. News
Source link