News
How To Choose The Best LMS For Efficient And Interactive Sales Training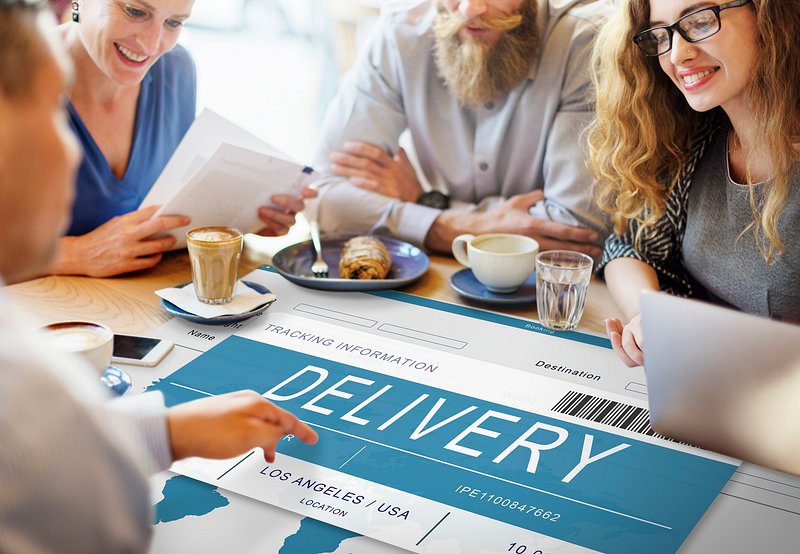 These days, both the corporate and marketing environments are rapidly evolving. Without providing training and upskilling the salesforce routinely, it is challenging for companies to consistently increase revenue and profits.
Today, most companies use cutting-edge sales training programs to improve the productivity and efficiency of their salespeople. The why and how of selecting the best LMS for sales training are covered in this article.
Why should you pick an LMS for sales training?
Sales staff continuously strive to improve both their efficiency and the sales process to help their organization grow.
A learning management system is the best tool to deliver a sales training program as it allows users to monitor their performance while acquiring new knowledge and connecting with other teammates.
By offering insights into the most effective sales approaches, the correct LMS for sales training can also benefit teams in fine-tuning their training plan. By automating the deployment of relevant courses and its tracking capabilities, LMS makes it easier for sales employees to stay engaged and complete their training on time.
Why and how should you select the best LMS for sales training?
As discussed above, routine training programs are indispensable for organizations. With the help of well-planned and organized training material, businesses can increase the administrative and communication abilities of salespeople, allowing for greater productivity.
Your organization will find it extremely challenging, almost impossible, to deliver and manage sales training successfully without an LMS.
To make it simpler for your business to implement and adapt sales training programs without investing in extra resources, choose an LMS for sales training.
Furthermore, the correct sales training LMS enables you to streamline crucial areas of corporate training as well as alert employees about new courses that you may add, allowing them to stay up-to-date with new information and resources.
Considering the following features when choosing the best LMS for sales training.
Features to look for in a sales training LMS
There are a few key elements that every training manager should consider when selecting an LMS for sales training, even though all LMS systems offer their unique capabilities. The following elements are important, as managing a successful online sales training program without these qualities may be challenging.
Mobile Friendly
Like numerous other applications in use today, smartphones are preferred by the majority of individuals. From work to our social life, everything fits in our palms today. eLearning is another industry that mobile phones have revolutionized.
There are several LMS vendors that offer mobile applications. These applications allow you to deliver sales training that your employees can access from their mobile phones. This eliminates the need to sit in one place to consume training content. The mobile-friendliness of an LMS allows employees to complete their training at their utmost convenience.
Thus, it's best to opt for an LMS that is mobile-friendly.
Models of Learning
LMS give salespeople access to various online content, including manuals, podcasts, seminars, webinars, and visualizations, allowing them to learn concepts and themes autonomously. However, some salespeople continue to prefer instructor-led training over self-paced learning. They want an instructor to explain the concepts and react to their inquiries in real-time.
Therefore, providing online training sessions alone will not be sufficient to train and reskill all salespeople. For sales training, you must select an LMS that bridges the divide between instructor-directed and self-paced training, enabling each learner to create their unique learning path.
Tools for Content Authoring
Content authoring tools are features that will assist you in producing different types of training materials for salespeople. Modern LMSs include unified content authoring tools, eliminating the need to invest in additional tools.
These tools enable you to produce personalized content and deliver it using the same platform. It's important to compare LMS for sales training with an eye toward innovative integrated authoring tools. It is crucial to pick an LMS with integrated content authoring tools so that you can build courses that incorporate text, graphics, multimedia, graphs, questionnaires, and multiple-choice questions.
In addition to that, it will also help you easily modify content as and when your policies evolve.
Unique Content
These days, the vast majority of companies lack the skills and resources needed to provide customized material for diverse sales training programs. Along with producing tailored content, they search for ways to utilize pre-made content to save time and costs.
Some of the widely used learning management systems (LMSs) for sales training offer the choice of browsing ready-to-use library resources on varied topics and concepts. Alternatively, certain LMS can also be integrated with an external powerful digital library to give salespeople online access to a variety of content. It will be simpler for your business to enhance the salespeople's communication, listening, negotiating, and problem-solving skills thanks to the pre-written material.
Learning collaboratively
Each salesperson will be able to enhance their knowledge and abilities by obtaining information through the LMS at their own time and convenience. However, the salesperson must be given the opportunity to clarify any ambiguities, whether it's by discussing their doubts with online instructors or colleagues.
Salespeople can communicate with instructors and other employees through online discussions and message boards thanks to today's LMS systems.
Reporting and Analytics
The use of existing data is essential in today's context in order to provide solutions that are strategically stronger, and training insights are no different.
Select an LMS for sales training that has robust real-time reporting and analytics tools to assist in understanding how your employees learn and determining where you can improve. This helps you tailor your training programs and make them more effective and relevant to your business and learner goals.
Video Assessment
The capability to record videos and upload them to learning management systems is now enabled, allowing online learners to get both automatic and personal feedback.
The machine-generated portion of the input would consist of calculations on speech rate, word choice, and other programmed factors.
Human feedback is simple: the manager can give suggestions for enhancing the sales presentations, whether it was the business introductory part, the company overview, the display of a product, or any other briefing that could be documented. The efficacy of this feature in boosting sales is remarkable.
Bottom Line
One of the most common difficulties salespeople experience is a significant number of complaints and after-sales refunds. Other issues include customer dissatisfaction, a vast number of product support and assistance requests, and a shortage of products and understanding of services among sales agents. The ideal LMS for corporate training is a low-cost solution that effectively helps the sales team learn how to tackle the issues effectively and efficiently, and aids in their performance.