Health
The Future of Healthcare Leadership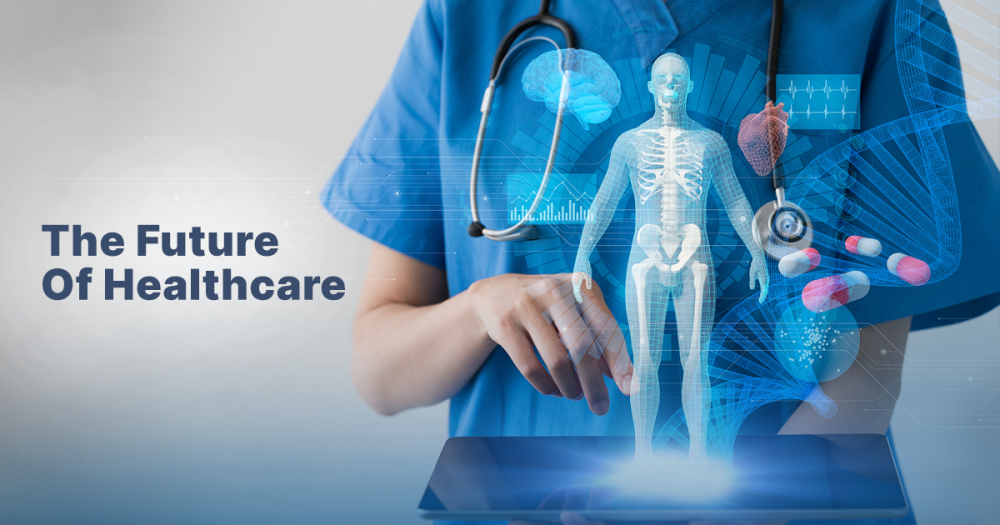 The COVID-19 pandemic has revealed numerous weaknesses in healthcare systems around the globe. Healthcare leaders now understand that significant changes need to be made that short-term solutions and patch therapies of the past to handle the flaws in the healthcare system will no longer work because many serious issues need to be addressed. There is no doubt that healthcare is slowly evolving from innovative technology to enhanced healthcare ecosystems. However, the future will require a new breed of healthcare leaders with the ambition and the necessary training and academic qualification to function as change agents in the highly dynamic and competitive healthcare environment. Future healthcare leaders will need a focus on the following key areas:
Driving healthcare technologies
Healthcare in the U.S. has always used state-of-the-art technologies. However, to better handle new challenges, the healthcare system will need to stay abreast of rapidly changing and novel technologies and new and improved methods of diagnosis and treatment. Compared to other sectors, the healthcare industry has been particularly slow in adopting new technologies. This is mainly due to governmental bureaucracy, lack of knowledge, and high costs. However, without investing in technology, it is clear that most healthcare organizations will be left behind.
Healthcare leaders need to appreciate the value of digital transformation and how it can help create more efficient delivery models and improve patient outcomes. The application of technology like Artificial Intelligence (AI) can lower the cost of healthcare and increase the efficiency of healthcare delivery.
Improving gender diversity in healthcare leadership
Gender inequity remains a big problem in healthcare. Even though women make up more than 50% of the student population in medical schools in the U.S., they only account for about 20% of leadership positions in healthcare institutions. In addition, women are paid significantly less than their male colleagues. Both primary female healthcare and specialist women workers make less money than their male counterparts. Even more concerning is that over 3,000 healthcare employees have filed claims of sexual harassment in the workplace over the past two decades. To top it all, there are significant barriers in healthcare for women of color. It is rare to find an African-American or Asian female in a leadership position in healthcare. Future healthcare leaders will need to create programs and establish policies that eliminate these barriers and minimize gender inequity in healthcare. They will need to create an environment of equality for all employees regardless of color, gender or sexual orientation.
Creating an ethical culture in healthcare
Decisions in healthcare are not always black and white. As technology advances, healthcare leaders will need the ability to follow a highly ethical pathway and ensure their team members do the same. Common ethical issues in healthcare that constantly crop up include:
Withholding treatment because of lack of insurance or hospital policies
Accepting money from pharmaceutical companies to perform research
Treating only selective patients
Prescribing a placebo
Breaching patient confidentiality
Practicing defensive medicine to avoid medical malpractice lawsuits
Initiating a relationship with a patient
Healthcare leaders need to establish integrity in medicine by ensuring that all healthcare workers adopt and practice organizational values and maintain high ethical standards. An ethics committee is highly recommended irrespective of the size of the organization and should serve as a role model to all staff. To foster an ethical culture, the leadership should implement ethical standards of behavior at all levels including, research, management, and patient care. Staff should be regularly provided ethical training to avoid unethical behavior. An effective healthcare leader would be able to implement a systematic approach to ethical training that includes eliminating social, cultural, and gender disparities in healthcare.
Improving public trust
There is sufficient data to suggest that most Americans are unsatisfied with the healthcare system. Gallup 2020 data showed that only 19% of Americans are "very satisfied" with the quality of medical care in the U.S.There are many reasons for this frustration, including the high cost of care, difficulty accessing specialists, high premiums for even the most basic insurance coverage, and poor quality. The future of healthcare leadership needs to address this challenge. It needs to have the ability to regain public trust by improving the existing healthcare system and be implementing the concepts of patient-centered, value-based care.
Spearheading engagement with lawmakers
Americans have won more Nobel prizes in medicine than all countries put together, but these achievements rarely trickle down to the average American. This is because when it comes to healthcare, it is the government that makes rules and policies. Politicians are heavily influenced by big pharmaceutical companies and other non-medical industries; rarely are patients considered important. This is one reason why pharmaceutical products in America are more expensive than anywhere else in the world. The new healthcare leader needs to put forward the patient agenda. They need to transform healthcare from a profit-oriented system to an affordable system. The new healthcare leader needs to advocate for changes that benefit patients. This is an ambitious goal, but this is the only way to beat lobbying by big pharma and other non-medical corporations.