Stock Market
What's your retirement 'number'? How to figure it out.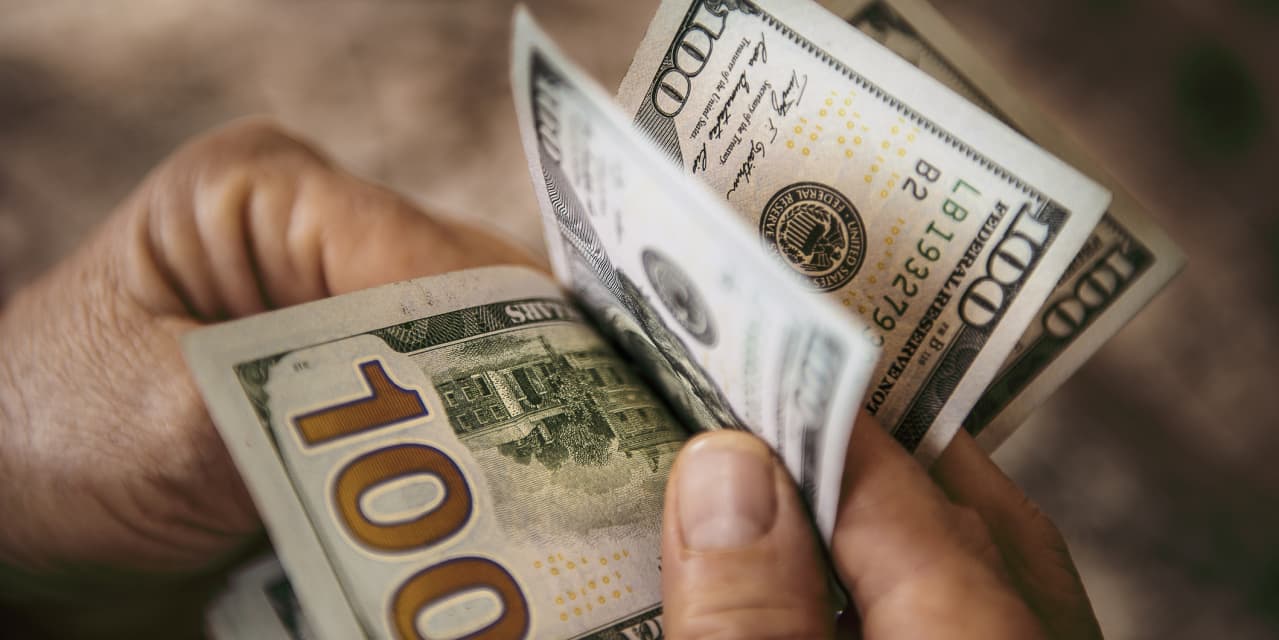 There's a lot of numbers to weigh when it comes to retirement—but what's your number? 
Working Americans think they need $1.1 million to retire, according to the Schroders 2023 U.S. Retirement Survey, but how does each individual really figure out what they will need in a retirement that could last decades?
"It is very difficult for someone at 35 to have any comprehension about what life at 65 will cost," said Robert Gilliland, managing director and senior wealth adviser with Concenture Wealth Management. "You have no comprehension what $100 will buy in 30 years. It gets easier to imagine as you get closer to retirement but you need to start planning."
Read: What's the magic number for retirement savings? Americans say it's more than $1 million, but most will fall short of that goal.
"We have people call us on a weekly basis to ask 'do we have enough to retire?' Yes, but it depends on what lifestyle you want," Gilliland said. "We sit down with them, talk about the lifestyle they're living now and the lifestyle they want to live if working was optional."
Start with a budget
In the information gathering phase, you want to start with a budget. Look at your current expenses for everything from housing, food, utilities and transportation to extras like travel, gifts, and entertainment. You can keep a simple log or use more sophisticated budgeting software, but the key to the process is honesty, said John Leonard, vice president, client adviser with Spinnaker Trust. 
"Be honest with yourself on what you really spend. It may surprise you," Leonard said. "And think about your goals or what lifestyle do you want to live? Do you want to travel, move to a different state? What do you want your retirement to look like?"
By retirement, you've likely paid down all or most of your debt and you're no longer saving for retirement. So that will free up those funds. There will be some reduction in expenses, such as commuting costs or clothes costs associated with work, and you'll likely be in a different tax situation with lower earnings, said Matt Fleming, wealth adviser executive with Vanguard.
Plan for the long haul
Plan for retirement to last several decades and base your budget around living to age 100.
"You don't want to plan for the average life expectancy. You want to plan conservatively and plan for expenses through age 100," Fleming said. 
Next, look at what potential sources of income you might have in retirement. That includes your 401(k), IRAs, pensions, savings and Social Security, plus any additional income streams such as rental properties, annuities or inheritance. Also, this is a good time to check on your insurance policies. To figure out your Social Security benefits, use the Social Security website at SSA.gov. 
"Get to know your inflows and outflows," said Fleming said.
Vanguard estimates people should expect to have 75% to 85% of their preretirement income for retirement years, Fleming said.
Another rule of thumb is the 4% rule, but that has evolved over time and may be lower now—as low as 2.5% to 3%, according to Gilliland. The original 4% benchmark suggested that a $1 million in savings and investments would allow you to spend an inflation-adjusted $40,000 each year in retirement with minimal odds of outliving your money. 
Read: The 4% retirement spending rule may be too high. Could you get by on 1.9%?
Social Security questions
As far as whether to include Social Security in your planning, it depends on your age, experts said.
"For those close to retirement, Social Security confidence is higher. For early accumulators just starting out in their retirement savings, we have little confidence Social Security will exist in a meaningful way," Fleming said. "It's better to overfund your plan than underfund."
Social Security's combined trust funds will become depleted in 2034, with 80% of benefits payable at that time. The issue of how to "fix" Social Security has grabbed headlines in recent months with President Biden vowing to protect Social Security and Medicare and some politicians suggesting changes to the system. 
Read: Social Security is now projected to be unable to pay full benefits a year earlier than expected
"For those 45 and older, they will likely have Social Security. Generally, for those 35 and younger, we don't talk about Social Security," Gilliland said. "There will always be some form of Social Security. Politicians will want to be re-elected. Some form of Social Security will always be there—but how meaningful it will be, I don't know."
Other factors to consider in budgeting include healthcare costs, travel expenses or helping with college tuition for grandchildren. 
"People end up spending more in the first five to 10 years of retirement than they though they would—they're active, traveling, involved with grandkids. They have an active lifestyle. Then spending goes down a bit until healthcare costs kick in," Gilliland said 
"People need to be aware and conscious of spending in this time," Leonard said. "Put your expenses in buckets in terms of needs, wants and wishes."
Healthcare costs
Weigh factors such as getting Medicare at 65, and the impact of long-term care costs and the estimated $315,000 the average couple is expected to spend on healthcare alone in retirement, according to Fidelity Investment's 2022 report.
Gilliland said to plan for healthcare costs to grow at about 7% a year. Family history and your own health should also shape how you budget for healthcare, he said. 
For those who haven't started saving for retirement—don't wait. Start now, no matter how small. Eventually, work toward a goal of putting 12% to 15% of your pay toward retirement, said Fleming.
"The earlier you start, the better. Stick to a plan and revisit it on an annual basis. Keep checking in and rein in your spending if you're not on track," Leonard said. "Be conservative and lean on the side of caution."
Checkout latest world news below links :
World News
||
Latest News
||
U.S. News
Source link