Stock Market
SAP to cut nearly 3,000 Jobs, weighs Qualtrics stake sale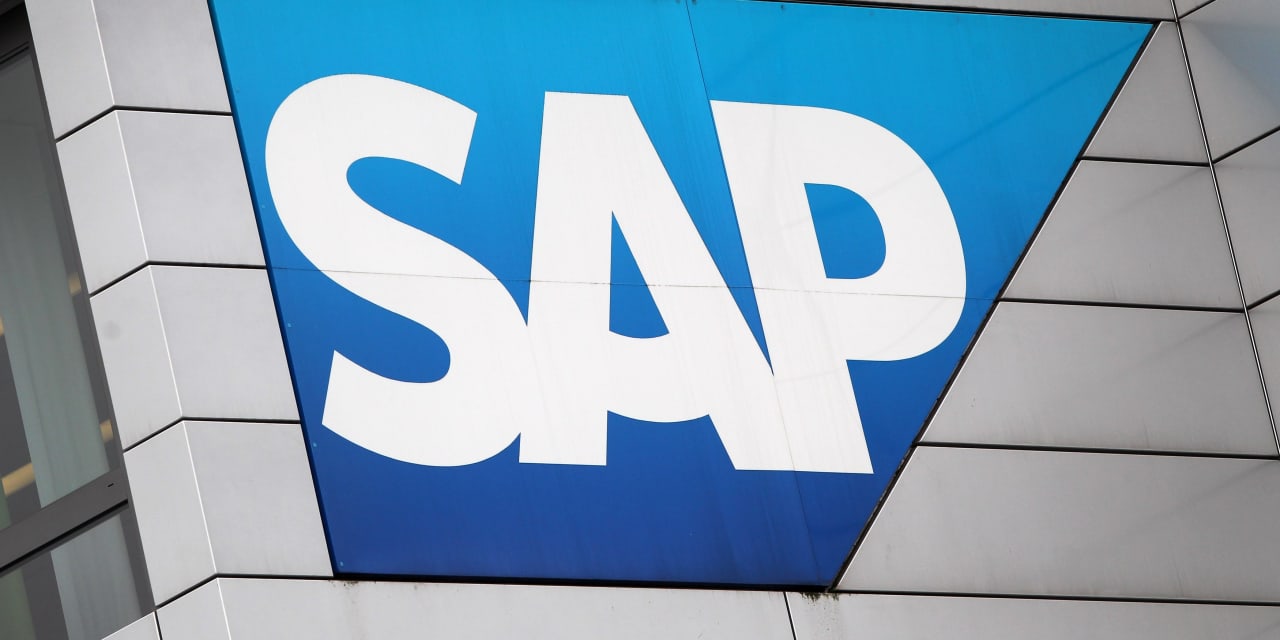 SAP SE
SAP,
-3.62%
is embarking on a restructuring program that will affect some 2,800 employees as the German business software company seeks to strengthen its core cloud business at a time when customers are being more cautious with their spending.
The Walldorf, Germany-based company said Thursday that it would book most of 250 million euros to 300 million euros ($272.9 million – $327.4 million) in restructuring costs in the current quarter. The move is expected to generate EUR300 million to EUR350 million in annual cost savings as of 2024.
SAP employed nearly 112,000 people at the end of December, meaning the move should affect around 2.5% of its workforce.
Earlier this month, Salesforce Inc. said it would cut 10% of its workforce of about 80,000 people in its biggest round of layoffs to date in response to a challenging economy. Last week, Microsoft Corp. moved to eliminate 10,000 jobs before the end of March, the company's largest layoffs in more than eight years.
The layoffs come as business-software providers say customers are being more cautious with their spending, a trend that adds to a cloudy outlook in a sector that boomed at the height of the pandemic as customers looked to use their products to trim costs and keep their businesses running.
SAP ended the last quarter of 2022 with revenue of EUR8.44 billion on a non-IFRS basis, up from EUR7.98 billion in the fourth quarter of 2021. Cloud revenue increased to EUR3.39 billion from EUR2.61 billion, while software-licenses revenue fell to EUR907 million from EUR1.46 billion.
Analysts polled by FactSet had forecast overall revenue of EUR8.51 billion, and cloud revenue of EUR3.44 billion.
SAP, like other European software companies, presents its figures as two sets of numbers. One set is based on the International Financial Reporting Standards–an international accounting method that seeks to provide a global reporting standard–though analysts and investors tend to follow SAP's non-IFRS numbers. Those figures exclude share-based compensation, restructuring expenses and acquisition-related charges.
The company said its cloud business had delivered a strong performance across all regions in the fourth quarter, singling out Brazil, Germany and Japan as "outstanding." China, India, the Netherlands, Switzerland, and the United States were particularly strong markets, SAP said.
"SAP is more resilient than ever. We end 2022 with continued strong cloud momentum and a return to operating profit growth in the fourth quarter, marking an important inflection point," SAP Chief Executive Christian Klein said.
Operating profit for the quarter rose to EUR2.58 billion from EUR2.47 billion, with SAP's operating margin down to 30.6% from 30.9%. Analysts polled by FactSet had forecast operating profit of EUR2.59 billion.
For 2023, SAP expects non-IFRS operating profit at constant currencies between EUR8.8 billion and EUR9.1 billion, and cloud revenue at constant currencies between EUR15.3 billion and EUR15.7 billion. SAP plans to update its mid-term targets in the first half of the year.
Meanwhile, SAP said it is weighing a sale of its stake in Qualtrics International Inc. to focus more on its own cloud growth and profitability, saying the move could unlock significant value for both companies and shareholders, though a final decision hasn't been made. SAP hired Morgan Stanley as financial advisor on the potential sale.
Qualtrics, which makes software for businesses to track customer interactions, brands and employees, went public in January 2021 as a spinoff from SAP.
Write to Mauro Orru at [email protected]; @MauroOrru94
Checkout latest world news below links :
World News
||
Latest News
||
U.S. News
Source link