Personal Finance
Equity Crowdfunding: How It Can Help Your Startup – World news era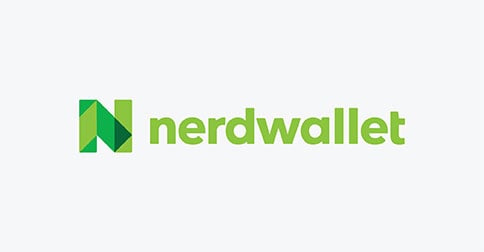 Pitching your business to venture capitalists may not be in the cards for first-time entrepreneurs or small shops, but crowdfunding can help you find both accredited investors and everyday consumers willing to back your company.
Equity crowdfunding means investors provide financing in return for a stake in your business. It differs from rewards-based crowdfunding, which gives backers rewards (like products or services) in return for financial donations.
What is equity crowdfunding?
Equity crowdfunding is unlike other types of financing because it has no debt component. Rather than making payments toward a business loan, you give shares of your company to investors.
How does it work?
Equity crowdfunding takes place on a crowdfunding platform. You choose a platform, then create an online profile that includes your pitch and detailed business information, such as financial statements and business history, that helps investors evaluate growth potential. Ultimately, investors want to determine good odds that company shares will appreciate over time.
Companies can legally raise up to $1 million in a 12-month period through equity crowdfunding. If you need a larger investment, you can raise funds in increments over several years.
Who is it good for?
Equity crowdfunding is an option for businesses with strong growth potential. It's for entrepreneurs who want to take their small business to the next level by expanding markets or offering more products.
Who can invest?
Funding comes from investors via secure online platforms. Investors can be accredited (meaning they meet asset and income requirements) or everyday consumers, including family, friends and business partners bullish on your company's success. However, accredited investors tend to stick with high-growth companies such as tech startups, so your average mom-and-pop small business may have more luck attracting relatives or acquaintances with rewards-based crowdfunding.
How much does it cost?
Crowdfunding platforms charge a percentage of funds raised for their services; some charge additional payment processing fees. You might also need to pay for services, such as accounting, to get your paperwork in order prior to submitting your pitch.
Equity crowdfunding pros and cons
Offering shares of your company is a novel alternative to taking out a traditional business loan. As with any type of funding, it has its pros and cons:
Pros
No credit check or collateral required.

Funding sourced from multiple investors increases the potential to raise larger sums of cash.

The platform usually pools funds into a single investment, streamlining accounting and financial reporting.

Offering equity eliminates the need to budget for loan repayments.

A successful crowdfunding campaign drums up buzz about your business and connects you with potential customers.
Cons
Giving away pieces of your business could prove problematic if investors decide to assert their influence on company operations.

Your pitch must include detailed information about your operations, including audited financial statements, if more than $500,000 is being raised.

After a deal closes, companies must comply with state and federal security filings. They also have a fiduciary duty to report to shareholders about the health of the company.
How to get started with equity crowdfunding
To be considered for equity crowdfunding, apply on a crowdfunding platform. Here are a few that offer equity crowdfunding:
Be prepared to attract investors with a persuasive presentation that includes marketing and project plans, financial projections and a captivating video that leaves no doubt your idea is unique and will pay off handsomely.
Checkout latest world news below links :
World News
||
Latest News
||
U.S. News
Help us to become independent in PANDEMIC COVID-19. Contribute to diligent Authors.