Banking
Trans Day of Visibility: How to make recruitment more inclusive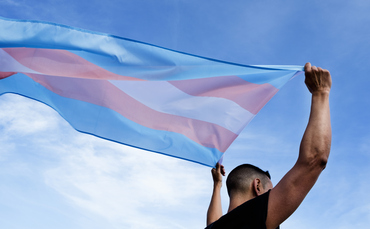 Initiatives such as the Parker Review, which encourages FTSE 100 companies to employ board members from ethnic minority backgrounds, or 10,000 Black Interns, which provides career opportunities to black students or students of black heritage, have been pushing the boundaries of traditional recruitment practices in the sector.
But when it comes to LGBTQ+ talent, what should financial services companies do?
Helena Morrissey: Gender equality is not about fitting the mould
As part of celebrating Trans Day of Visibility today (31 March), Investment Week caught up with recruitment professionals and industry community groups to talk about what firms should do to ensure their businesses are inclusive and mindful of trans applicants and employees.
Surveys
Community group LGBT Great said there are minimal figures on the recruitment and retention of trans people in financial services, as well as other sectors.
Although information is poor, there are studies which highlight the issues trans people experience both in the workplace and throughout the application process.
According to the McKinsey Being transgender at work report from 2021, half of trans professionals felt they could not be fully themselves during the application process.
Nearly 60% avoided certain sectors, fearing for their safety as they could not see any other trans professional in the industry, or were not provided any support.
Of those in employment, 55% chose not to speak up in meetings and 41% avoided talking to their colleagues.
Industry Voice: Why meaningful progress on DE&I matters to investors
A similar survey from community group TransActual in 2021 found that over 60% of trans people said they experienced transphobia while seeking employment. The figure rose to 73% for trans people of colour.
In the workplace, nearly 70% of trans people of colour reported experiencing transphobia from their line manager at work, rising to 80% for non-binary employees.
Matt Cameron, global managing director at LGBT Great and board member of the Diversity Project, said the studies clearly show trans and non-binary professionals feel "apprehensive about being open about their identities in the workplace".
He believed one of the main barriers trans people face in financial services is a lack of "visible role models and a sense of a safe space".
That is why, he said, it is paramount companies have clear policies and practices to make sure full inclusivity is achieved throughout the entire recruitment process and employment.
Dos and do nots
Despite there being little data from firms on trans employees, one of the few ways to make sure recruitment is fully inclusive is to apply best practices at a company and industry level.
Adrien and Pierre Gaubert, co-founders of LGBTQ+ business community myGwork, shared some advice when it comes to recruiting trans talent.
They said the first thing companies should do is ensure their policies are inclusive of trans people.
For instance, HR policies should allow time off for those who are transitioning, as well as making sure the benefits package includes transition-related care and support. This would not only help attract trans talent but also retain them as well.
Zero-tolerance discrimination policies and clear non-compliance consequences also play a vital role, the Gauberts said.
This is because "performative actions" without demonstrable support will prove the business and its senior management are not fully committed to tackling the issues trans people face in the workplace.
LGBT Great launches new report with Citi on LGBTQ+ role models
Visible, demonstrable support should also come hand in hand with company-wide education on all levels about how to be trans-inclusive – such as being mindful of using a person's correct pronouns and chosen names.
Showcasing these measures and trans talent would also prove beneficial to the business both internally and externally, they said.
By being vocal about trans employees' success, companies can highlight the diversity of their workforce, while making them feel seen and, at the same time, show potential applicants how truly inclusive their workforce is.
Taking advantage of events such as Trans Day of Visibility, Trans Awareness Week and Pride Month can provide an opportunity for showcasing such talent, but the Gilberts emphasised the promotion of trans employees' success, as well as any other social and cultural minorities, should be an all-year effort to be truly impactful.
LGBT Great's Cameron said: "The trans community is the part of the LGBTQ+ community, which is the least likely to be employed and the most likely to suffer from disproportional mental health issues.
"Therefore, I believe that financial services businesses have an opportunity to provide a work home to trans talent, but only if they move on from looking at policy-based issues in isolation and start really focusing on how they can build spaces which feel empowering."
Checkout latest world news below links :
World News
||
Latest News
||
U.S. News
Source link