Banking
Suzanne Biegel: Every investor should be a climate investor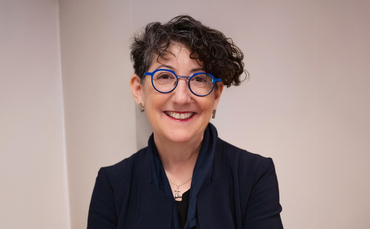 I have been investing in sustainability for more than 20 years, ever since I sold the edtech company I co-led in the late 1990s. Over that time, I have built a multi-million-dollar portfolio of private investments focused on climate, biodiversity, and my other life's work – gender equality.
But lately, this work has felt more urgent to me. Not only because of the increasingly unavoidable fact of the climate crisis, which is already causing displacement, food insecurity, and heightened natural disasters, but because of my increased sense of my own mortality.
In 2021, I was diagnosed with stage four metastatic lung cancer. As I near the end of my journey on this planet, I have been thinking about the legacy I want to leave behind. It is clear to me that the greatest need for action – and potential – for impact lies in climate.
The most recent report from the IPCC estimates that the world will need a three- to six-fold increase in green investment in order to limit global temperature rises to 1.5 degrees and avert runaway, catastrophic climate change.
The good news is that we already have the technological solutions we need to prevent the worst impacts of climate change. But they require bold action and a mass transformation in the deployment of capital far greater than anything we have seen to date.
Conservative estimates suggest that $5trn annually is needed for climate adaptation and mitigation by 2030. With numbers like these, much of this investment will need to come from institutional investors, including governments, DFIs, and public pension funds.
But given the size and urgency of the challenge, private investors have a vital role to play too – whether you are a philanthropist with hundreds of millions parked in a private foundation, or a young professional with thousands sitting in your pension fund.
There are now a broad range of climate-focused public and private markets investment vehicles globally, run by established and pioneer fund managers who have their fingers on the pulse of what is needed to address the climate crisis, what matters most to affected communities, and the entrepreneurs developing those solutions. No matter what asset class you are investing in, your tolerance for risk, or your personal priorities related to the climate crisis, there are compelling opportunities to use your capital for climate impact.
As I have reflected recently on the impact I want to have, I made the decision to move $1m of my own capital into a new endowment investing at the intersection of climate and gender. My goal was two-fold: to contribute in a significant way to the flow of private capital towards scalable, high-impact climate solutions, and to encourage other investors to do the same.
Since launching in April, our endowment has attracted contributions from more than 30 individual and three institutional philanthropists and investors, growing to more than $3m.
For me, this endowment, Heading for Change, is my bold – and last – action. Yours might look different. It might mean talking to your financial advisor about how you can put more of your investments into climate solutions, seeking out a community of like-minded investors to learn more about opportunities to invest with a climate lens, moving your public markets investments into climate and sustainability-focused funds, and engaging actively in the boardroom on climate issues.
This is not just a moral imperative. It is smart investing. The companies providing the innovative products, services and systems focused on addressing the climate crisis stand to become the Apples and Googles of the decades to come.
As IPCC chair Hoesung Lee recently said: "Humanity has the know-how and technology to tackle human-induced climate change. But not only that … we have the capacity to build a much more prosperous, inclusive, and equitable society in this process."
It is time for investors at every level to step up, move our capital, and help make that world a reality. Returns on climate investments will be evidenced not only in our portfolios, but in a better future for our children and their children.
Suzanne Biegel is the co-founder and trustee of Heading for Change, a new endowment investing at the intersection of climate and gender.
Suzanne passed away a short time ago and her team asked that her work still be published posthumously as her work of mobilising climate investment was her greatest passion in her final months.
Checkout latest world news below links :
World News
||
Latest News
||
U.S. News
Source link