Banking
JPMAM's Witherow tilts £570m Global Equity Income portfolio towards cyclicals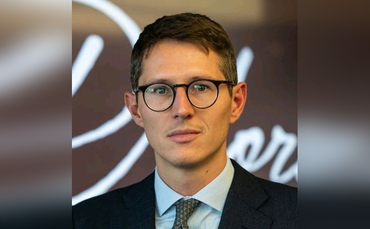 In a difficult year for markets, the £567m fund gained 3.3% over 2022, while the MSCI All Country World index lost 8%, according to its latest factsheet. 
Due to what co-portfolio manager Sam Witherow described as disproportionate enthusiasm for cyclical stocks at the tail end of 2021, the strategy started 2022 in a "more defensive than usual" position.
As inflation was further stoked by a spike in oil and gas prices at the start of 2022, the manager said consumer staples with pricing power, such as Coca-Cola, P&G or McDonalds, were significant contributors to performance in the first half of the year.
But as concerns over a potential recession in 2023 mounted and expectations for earnings began to moderate, the risk and reward of owning these businesses began to appear less attractive in the second half, Witherow said. 
Stock Spotlight: Coca-Cola's shares fall flat despite overcoming bubbling inflation
In this context, the managers reduced the portfolio's exposure to consumer staples to buy into consumer cyclical stocks in the second half of the year, such as Nike or Michelin, which fell 29% and 24.7%, respectively.
"We went from a very defensive portfolio to one slightly more balanced in terms of overall cyclicality because once recession is like a trending topic on Google, you know a degree of this scenario is in stock prices," he said. 
"Our aggregate positioning today is still relatively defensive, but closer to neutral than it was at the start of 2022."
Bullish bet on banks 
The JPMAM Global Equity Income portfolio's largest sector exposure is banks, with an allocation of 10.8%, compared to the MSCI All Country World's 9.1%. Banks are currently benefiting from rising interest rates boosting cash flows, which explains the fund's bet on the sector despite the recent collapse of Silicon Valley Bank. 
"We are closely monitoring the situation following the collapse of SVB but the banks that we invest in have healthy capital levels, which means they are well positioned to withstand  credit losses and deposit outflows," he explained. 
"Nearer term, European bank fundamentals look more favourable than the US because when you start raising interest rates from a very low level, banks reprice your loan, but they do not pay you more on your savings. So, you have what is called a very low deposit beta, and that means margins can expand very quickly off low levels."
Witherow said his bullish case for the banking sector was also due to what he sees as a "relatively benign picture" for consumer credit and global banks' "healthy" dividends and share buybacks.
"From a dividend perspective, we are thinking about how do we give our clients a decent yield, but also yield resiliency, yield security. A lot of banks continue to make sense in that context," he added. 
Dividend growth outlook
JPMAM expected marginally positive dividend growth this year, despite forecasting earnings for European companies to be down around 10% during a recession.
"We are seeing examples of cyclical companies continuing to raise dividends in the face of relatively high earnings uncertainty," he said. 
Although dividends usually get cut during a recession, Witherow did not believe this would be the case in the current context. 
"We are only two years out of the Covid pandemic, when dividends fell 40% in Europe, so the base is so low. Since then, earnings have recovered massively. Dividends have also recovered, but not to the same extent," he said. 
Global dividends hit record $1.6trn in 2022
The starting point for dividend payout ratios is at the historic floor, he noted, which means companies are showing they are able to raise dividends this year, even in a period of great earnings uncertainty.
"This is because they are just not paying out as much as they would normally. They have enough buffer in cash flow generation to keep rewarding shareholders," he added. 
Over the last three years, the fund has returned 41.8%, according to the latest factsheet, while the IA Global Equity Income sector is up 25.7%.
The dividend yield over the period was 12.7%, compared to the yield obtained by its benchmark of 9.3%.
Checkout latest world news below links :
World News
||
Latest News
||
U.S. News
Source link