Banking
Investors face 'moment of truth' on inequality amid cost of living crisis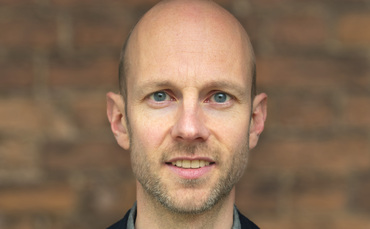 Addressing the largess of executive pay is only a partial solution to the fact that increasing income inequality is destabilising society and undermining our economy. As Richard Wilkinson and Kate Pickett show compelling in their well-known treatise, The Spirit Level: when we reduce inequality, we all do better. Better health, better security, better prosperity – for all.
Inflation data continues to show that it is the poorest families who are being hardest hit by the rocketing cost of living.
The UK's Institute for Fiscal Studies has reported that the poorest households faced inflation in the year to April of 10.9%, three percentage points higher than top earners. If you earn less, you spend more of your income on essentials such food and energy, which are seeing the sharpest price increases.
Disparity in wage rises is only compounding this effect.
The Office for National Statistics in the UK recently shared data showing that while median pay has risen 7.9% in the year to April in financial services, wages for retail workers have increased just 3.7% over the same period.
The widening of the gap between those with the highest and lowest incomes is accelerating fast. Increasing numbers of families in advanced economies are facing the toughest of all choices—between feeding themselves or paying their energy bills.
Business leaders have been lining up to call on governments to intervene through windfall taxes and welfare payments. While investors have been focused on curbing excessive executive pay, they seem to have lost sight of the basic idea that businesses, as employers, can be part of the solution to the cost of living crisis.
When companies pay a living wage, workers earn enough to cover the cost of living
Paying a living wage is part of the responsibility that all businesses have to respect human rights, in line with the UN Guiding Principles on Business and Human Rights. But the concept of a living wage – that is, a wage that is independently-calculated to cover what people need to get by—is poorly understood. It is not the same as a minimum wage set by government, which has no link to the real cost of living – such as the confusingly named 'National Living Wage' set by the UK government.
For more than a decade, ShareAction has convened a coalition of investors to engage with large, listed companies on the Real Living Wage. Today, 50 of the FTSE 100 companies are now accredited Living Wage Employers—among more than 10,000 other smaller companies across the UK.
However, there remain sectors of the economy where low pay dominates. Grocery retail is chief among them. Last year, 42% of all supermarket workers in the UK earned less than the Real Living Wage. It remains the case that no supermarket retailer has yet joined the group of accredited companies.
This AGM season, after engaging with supermarkets on living wages for 9 years, we coordinated a group of investors to file a shareholder resolution calling on Sainsbury's, the UK's second largest supermarket chain, to become an accredited living wage employer.
In response to the resolution, the supermarket has increased pay for some employees, meaning all direct employees now receive the current Real Living Wage, set last November.  And, to be clear, Sainsbury's pay rates for its direct employees remain competitive with its peers, including Tesco, ASDA and Morrisons.
However, with the cost of living rapidly rising, none of these supermarkets is committed to continuing to pay a living wage. They also will not agree to pay living wages to workers employed by third party contractors who work for them, including security guards and cleaners.
Investors can turn the tide on wages that do not meet the rising cost of living
Sainsbury's board has defended its position on pay, arguing that margins are tight and it needs to balance the interests of all stakeholders, keeping food prices as low as possible for customers and paying returns to shareholders.
At the same time, in its annual results Sainsbury's reported underlying profit before tax of £730m, up 25% on 2019/20 and up 104% on 2020/21, which included substantial Covid-19 costs. It added that it continued to expect strong cash flow and pledged to increase the proportion of profits paid out to shareholders to 60%.
Shareholders will have the opportunity to make their voice heard when they vote at the company's AGM on 7 July. The big institutional investors, whose votes will be most critical to the resolution's success or failure, should bear in mind that recent research found pay and conditions for workers came top in the list of ESG issues that savers think their pension fund should consider when deciding whether or not to invest in a company.
There is hard evidence that paying living wages is good for business. Research by Professor Zeynap Ton at MIT Sloan School of Management has found that companies that invest in their workforce can create operational efficiencies, reducing prices, increasing productivity and quality. Cardiff University Business School reports that 89% of retailers said paying the Real Living Wage enhanced their reputation and 62% saw an improvement in recruitment.
Of course, it is not just about one UK supermarket. This resolution raises fundamental questions about how all companies distribute value and risk.
Should companies treat workers as a resource, from which to extract maximum value at minimum cost? Or should workers receive a fair share of the economic value that they helped to create? Should it be low paid workers who shoulder all the risk of the rising cost of living?
The cost of living crisis presents investors with a moment of truth on inequality.
Simon Rawson is director of corporate engagement at ShareAction
Checkout latest world news below links :
World News
||
Latest News
||
U.S. News
Source link