Banking
Investec: Proportion of all-male investment trust boards falls to less than 5%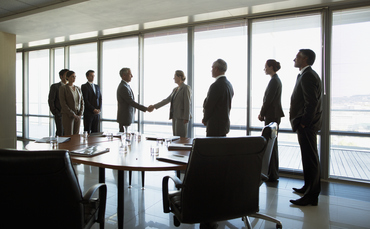 Investec's 121-page Skin in the Game/Diversity 2023 report, which covers 293 investment companies and 1,445 chairs and directors, found there has been "spectacular progress" in improving gender diversity since the publication of its inaugural Skin in the Game report in December 2010. 
Compared to just 8% in 2010, 41.1% of investment company directorships are now held by women, up from 34.5% in 2021 and 27.9% in 2019. For context, the FTSE Women Leaders Review established a target of 40% Women on Boards of FTSE 350 companies by 2025. 
Investec reports 'strong results' as profits surge 21.6%
According to Investec, 67% of investment companies in this report have already met the target of 40% women on boards, while 74% have at least one woman in a senior board position.
Some of the investment company boards with the highest percentage of women include the abrdn China Investment Company (80%), Scottish American (80%), Atrato Onsite Energy (75%), Aurora (75%) and CT Private Equity Trust (75%). 
Meanwhile, the number of all-male boards has dropped from 159 in 2010 to just 13 (4.4%) today. This is down from 23 in 2021 and 43 in October 2019. In 2010, 159 out of 238 investment companies, or two-thirds, had all-male boards.
However, authors Alan Brierley and Ben Newell believe the majority of those with all-male boards, which include Neuberger Berman's Distressed Debt and Global Floating Rate Income, are "challenged".
How investors can drive the diversity agenda
Last year, the FCA published diversity and inclusion targets along with transparency rules that require all UK-listed companies, including investment companies, to disclose in their annual financial reports whether they have met a set of diversity targets. 
Investec said these targets apply to all accounting periods starting on or after 1 April 2022, but the first wave of investment companies making such disclosures are beginning to emerge. 
"However, it may be almost another year before we reach a stage where all disclosures have been made," Brierley and Newell said. 
One of the FCA's diversity and inclusion targets is that at least one member of the board is from a non-white ethnic minority background. Investec found 29% of companies covered in its report have already disclosed that they meet this target, but 40% have yet to disclose.
Skin in the game
As discounts remain close to levels last seen in the Global Financial Crisis, this alignment of interest is "even more important" in helping to underpin investor confidence, Investec said.
According to Investec, the disclosed aggregate investment by boards and managers has increased from £687m in 2010 to £4.2bn at the end of May. 
This includes investments such as the £1.4bn shareholding of Bill Ackman and the rest of the management team of Pershing Square Holdings, or the £549m investment by the Rothschild family into RIT Capital.
Bill Ackman's Pershing Square Holdings trust eyes $100m share buyback
Brierley and Newell also highlighted that the management teams of Tetragon Financial Group and Apax Global Alpha have total investments of £253m and £199m respectively.
North Atlantic Smaller Companies's Christopher Mills also has over £140m of his own money in the fund, while Nick Train and Alistair Smith have £45.2m in the Finsbury Growth & Income fund. 
Overall, there were 53 chairs or directors with a personal investment of over £1m as of the end of May, including Literacy Capital's Paul and Richard Pindar, Personal Assets' Paul Read, and John Duffield from New Star. 
Jane Tuffnell of the Odyssean investment trust is the only woman with more than £1m of investment, with a holding of £1.1m. 
However, the authors noted that while the report has highlighted "real progress" on several fronts, "a significant majority of managers are still unwilling or unable to disclose 'skin in the game'".
"While there is no regulatory requirement for managers to make such statements, we find this disappointing," the authors said. 
Which FTSE 100 investment trust should you hold?
Kyle Caldwell, collectives specialist at interactive investor, said there is "no question" that the issue of 'skin in the game' disclosure can be uncomfortable for some. However, he noted some of the "toughest questions" are often the ones investors want to hear the answers to. 
"It is why I ask every fund manager I interview whether they personally invest in the fund or investment trust they oversee. All of the fund managers we have asked have said they do have their own money investing, meaning they share both the good and bad times with investors," he said. 
"Whatever side of the fence investors might sit on, [the] report sheds a spotlight on the investment company sector that many would love to see replicated in the wider funds universe."
Checkout latest world news below links :
World News
||
Latest News
||
U.S. News
Source link