Banking
Holly Mackay: Where do asset managers sit on the consumer duty map?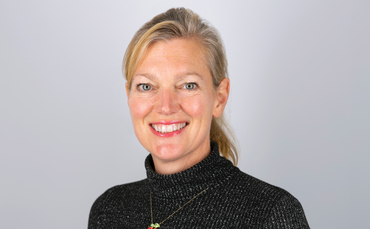 Earlier this week, the Financial Conduct Authority fired a warning shot about larger firms' readiness for consumer duty, reporting that some were behind in their planning.
The regulator has urged firms to ensure they are making the changes needed so consumers receive communications they can understand, products and services that meet their needs and offer fair value, and they get the customer support they need.
FCA issues warning over readiness for Consumer Duty
If we look across the value chain, consumer duty was always going to be the biggest struggle for asset managers because it asks them to do something which simply doesn't fit into their current modus operandi. It is like the FCA giving me a size eight pair of jeans and telling me they will fine me if I don't put them on. I can not comply without a radical overhaul of my approach to life and a decent chunk of time. And much pain!
The elephant in the room once again is that the vast majority of asset managers do not know their customers. Other than a handful of elderly direct customers who have units in a fund they have not touched for over a decade, the majority of their customers do not tend to read their communications, factsheets or KIIDs. And asset managers have absolutely no idea what the customers' desired outcomes are. This is not in itself a criticism; more an observation of how products end up in customer portfolios and the role played by advisers and investment platforms.
However, I do believe that a wholesale mind shift needs to happen and I hope consumer duty is the catalyst for this, for any brand which claims to have a 'retail channel'. Understanding more about your customers is a fundamental 'must' for any retailer.
Where does your firm sit on my consumer duty map? Do you see consumer duty as a big deal or business as usual (BAU)? And is it a wholesale strategic shift, requiring fundamental change across everything you do? Or is it another project for your stressed compliance team, already groaning under 53 other traffic light charts?
From the dozens of conversations I have had across the industry, I think there is a 70:30 big deal:BAU ratio. But most of the big deal-ers have put this into the 'compliance' box, not the 'strategic' box.
The industry consumer duty map
I can now tell within a few minutes which box a firm sits in. And the FCA will be able to see this too. And any CEO who doesn't personally believe that this should be the big deal strategic box has a problem. IMHO.
The mood music from the top is key. Last year, the chair of a large asset manager told me there was no point in doing any customer research because customers didn't understand asset management, so couldn't answer the questions properly. Gulp. And a few months ago, a director of another large brand told me that "end investors are not our focus in 2023". Excuse me!? I have heard hundreds of comments like this over the years. This mindset is what I believe needs to change. The "but we're intermediated" line doesn't cut it anymore.
Consumer Duty rules define 5.6 million as 'vulnerable investors'
A few firms – championed by a committed CEO, distribution or marketing lead in the main – are palpably approaching consumer duty as an opportunity to reset their thinking about how they can get closer to their customers, and really understand their needs. Testing core communications with customers is always beneficial. Understanding the make-up and profile of your customers is fundamental. And truly understanding the role that your building block plays in contributing to a customer's desired outcomes is enlightening.
We worked with one firm to profile their customers against a key competitor. They now know that their customers are older, more affluent, and more likely to hold multiple funds from multiple firms than customers of their arch rival. Their customers are more likely to self-describe as confident, and are less likely to fall into most categories of vulnerability.
This is a simplistic illustration – segmentation and profiling alone isn't the answer but it is a very good start! How can you talk to someone if you don't know who you are talking to? Or ask them what they understand? We are running some fantastic testing programmes with consumers and the output is tangible change and improvements.
On a final note, one unsung benefit is that this understanding can be energising for a business when it comes to engaging and retaining talent. Purpose is a fundamental requirement of many talented 20- and 30-somethings. I think that is why so many caught the ESG bug before oil prices temporarily rained on that parade.
If people can see the difference they are making to customers' lives, it matters. It gives them purpose and pride in working for an organisation. I think this cultural shift and groundswell will be the thing that truly embeds consumer duty at the heart of a firm. A CEO can start the process today. And when the organisation rises up to meet this opportunity, it will start to motor.
But, like my jeans challenge, that is not sadly going to happen overnight.
Holly Mackay is CEO and founder of Boring Money.
Checkout latest world news below links :
World News
||
Latest News
||
U.S. News
Source link